Part two of Thomas Nef's interview with Chilean forward Nicolas Solabarrieta looks at the standard of football and facilities in Uruguay, why the country produces so many top players for its size, the fighting spirit of the Chilean people, and a desire to be with his family in Santiago.
---
You were at the Academy of Universidad Católica – How crucial were they in your development?
"I was in the Católica Academy for eight years from  U12s to U20s. They were the most important thing, to be honest, they built me as a player and as a person.
"The club doesn't just focus on creating good players, but also on creating good people — people with values, with respect for others.
"I think those things in other teams maybe aren't as important [but] in Católica they give great value to it and I think that's why it makes them develop so much talent.
"The way you handle yourself in the real world is how you're gonna perform on the field. That's something that they taught me and Católica are very crucial in what I am today as a player and person."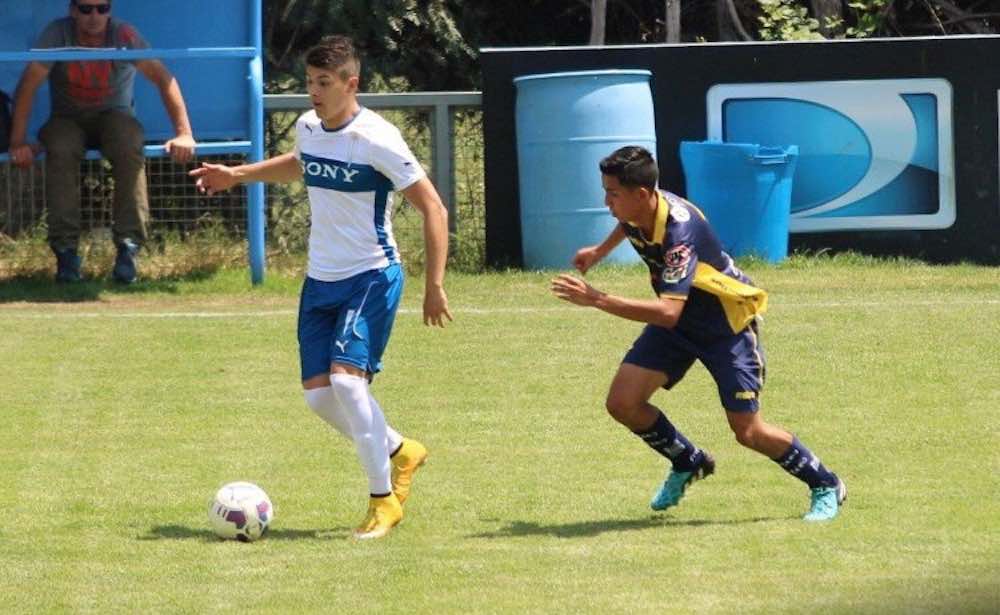 ---
Can you talk about the size and importance of the club as one of the big three in Chile, with 13 national titles and one international cup.
"It's definitely the best team in Chile right now even though title wise it is third after Colo Colo and La U [Universidad de Chile].
"Nowadays it shows, and it proves how they're above everyone — they're 13 points ahead to win the national title, and they have been winning tournaments for a couple of years now so that shows how Católica is doing big things and working well as an institution.
"I'm very proud to say that I played there and was part of the academy, and that they've built me as a player. I give great value to it as well.
"I think that it built me up to want competition and fight, because like any big team in the world there are so many players that want to play there, so every tryout there was hundred and hundreds of kids trying out.
"Every year there were new players coming into the team and fighting for a roster spot and for a starting spot, so the competition there was huge and it made me develop a lot."
---
Who has the been best player you've got to play/train with or against?
"There are a lot of very good players I played against. A lot of them are in the first division in Chile right now, a couple of them in Europe.
"For example one of my ex-teammates, Francisco Sierralta, he's in the national team now and he's playing in Parma in Italy.
"Benjamin Kuscevic, my best friend, he was part of the Real Madrid academy for a year and now he's in the first team Of Católica, also a national team player as well. A great centre back.
"I remember playing against a kid called Joao Rodriguez from Colombian National team, he was part of Chelsea and I believe he's playing in Superliga Argentina right now in the first division there."
---
You're a player of Tacuarembo FC in Uruguay's second division. They're a country known for developing/exporting players, could you give us your thoughts on the cut-through style, and the raw talent compared to other South American countries?
"Uruguay has been an experience! Something I realized is that there is so much talent. The reason they bring so many players into the European leagues is that they have nothing.
"The practice fields are such a poor standard, even compared to Chile. Everything is so poor. The fields are horrible. In some circumstances, you don't even have dry clothes before practice because they don't have a dryer, so you have to practice with wet clothes.
"Salaries don't get paid because there's no money, and you just play having not been paid at all.
"It opened my eyes what soccer really is, because after going to college soccer and you're in university and you have everything. You get treated like you're a superstar.
"Then you come here where there's nothing. The fields are bouncy as hell, literally farms.
"You don't go to hotels, you go to a residential with six people sharing in one room with tiny little beds.
"So that opened my eyes as to why Uruguay exports so many players. Every player gives their life every time they go to practice or to a game, because the only thing they want to do Is get out of there and prove themselves in the big stages.
"That is why there's are so many good Uruguayan players all over the world. The passion and hunger you see when they play is built by not having anything, day-to-day."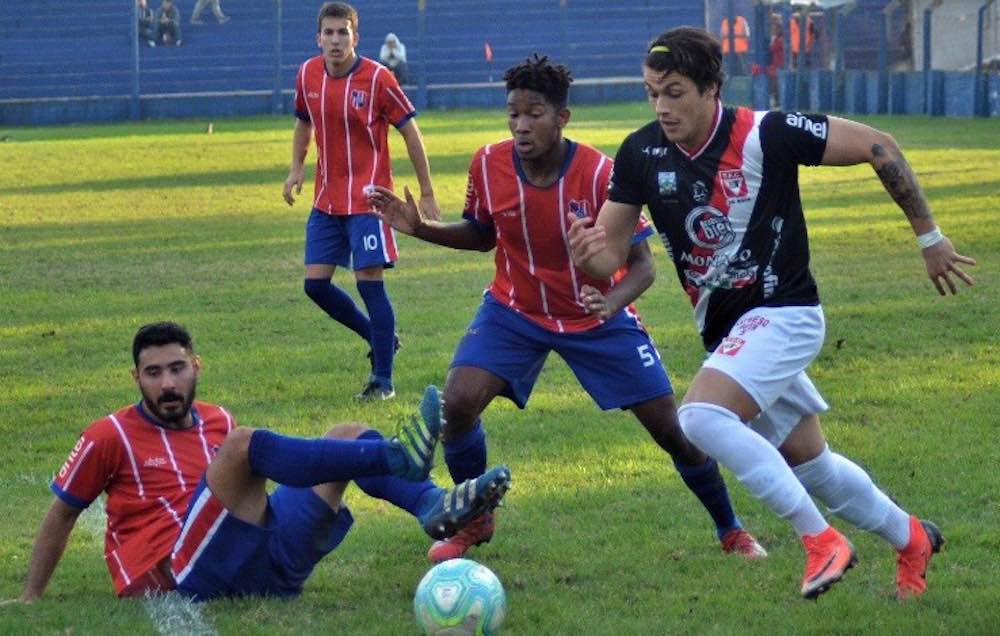 ---
What would it mean to play for Chile one day?
"To represent Chile is my dream. It would mean everything. It would prove that the decision I made years ago to devote my life to this was a great one.
"That has been a goal of mine; to represent my country. The country that I love with so much passion. It's a country with a lot of warriors and fighting people. It would mean the world.
"At the same time I know there are so many good Chilean players all over the world. Just to name a few — Alexis Sanchez and Arturo Vidal — I was developed in the academy; and I know how many good forwards there are.
"I just take it day by day, building myself as a player. If the chance comes one day, I'll be so happy, but it's definitely not the time to think about that now, because I'm very far from that."
---
Who has given you the most encouragement and help in your career so far?
"The people I owe the most to my mum, my dad, and my siblings. They always support me, push me to be a better person and player. They're the people that I love the most and who I'm most grateful for.
"Also, my best friend Benjamin Kuscevic who has been there for me since day one, as well my ex-girlfriend who I really appreciate. She has always supported me to keep going even though when things are not going well. Those are the people I owe the most to.
---
What's life back in Santiago like?
"My life back home is super fun because, since I haven't lived there in such a long time in terms of actually living there day-to-day, because I was in the US and now in Uruguay.
"Every time I come back — spending time with family and friends, going out, sharing — to be honest I love my life back home and hopefully I can go back home to Santiago.
"Right now it's a big problem that's happening [In Chile] so it's definitely a time I wanna be closer to my family."
---
You can read part one of the interview here, in which Solabarrieta discusses his time in NCAA and US youth soccer.