James Rowe spoke to Dagenham & Redbridge* midfielder Sam Deering for WFi. They discussed his time at previous clubs and spoke about the qualities of current Sheffield United manager, Chris Wilder.
---
You played for Billericay Town between 2017 and 2019. How did you enjoy your time there and how would you describe the club?
"I enjoyed my time at Billericay Town. I signed for the club after a season at Ebbsfleet United in which we won the play-offs. I was offered another two year deal by Ebbsfleet, but I turned it down in order to sign with Billericay Town and really try and push them as far as they can go.
"I had a chat with manager Glenn Tamplin before I signed, and he really convinced me to come down and sign for the club.
"He envisaged a bright future for Billericay Town with promotion being the key. We achieved that in my first season and in the second we just missed out on the play-offs."
SQUAD UPDATE | This morning we can announce that Sam Deering has left to sign for @TheVanaramaNL side @Dag_RedFC. We thank Sam for all his hard work and efforts in his time here and wish him all the best at Dagenham🙏💙 https://t.co/4nSmtluYVh pic.twitter.com/wt30n6hno4

— Billericay Town FC (@BTFC) November 14, 2019
---
You came through the youth setup at Oxford United, going on to make many appearances for the first team. How do you look back on your time there, and do you have any particular highlights or memories?
"Yes, Oxford United was the club that I came through at after signing my scholarship, and I signed a professional contract with the club at the age of 17 so that was a highlight for me.
"The biggest footballing highlight was getting promoted to the Football League after winning at Wembley, which is something I will never forget during my footballing career."
---
You played two seasons for Cheltenham Town making many appearances. How do you look back on your time there?
"I had a really good time at Cheltenham Town, It is a really nice place and I got treated really well. I had a family member that actually played for Cheltenham — Jamie Victory. He played at the club for a number of years and when I went there it came as a bit of a surprise really.
"I had just left Barnet and I got a call from the then manager Mark Yates asking if I wanted to sign for the club, so after speaking with him it felt like a good plan and I had a good two years there.
"We just missed out on reaching the League Two play-off final, we were beaten by Northampton Town.
"We were unlucky not to get into the final but it was another highlight of my footballing career, playing in the League Two play-offs."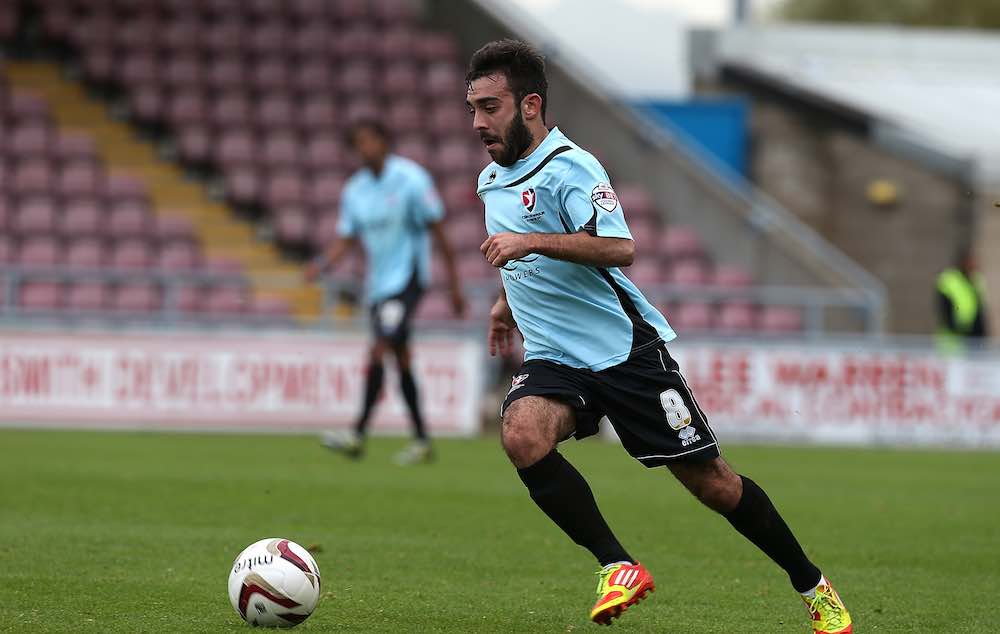 ---
You have played at different levels and with your time at Oxford United and with some good players. Could you say who are the best players you have played alongside so far in your career?
"Yes, when I was at Barnet we had players like Ricky Holmes who is now plying his trade in the Premier League with Sheffield United. He was definitely a standout player for me. He came from non-league and has risen all the way to the Premier League, which is a great achievement, and I know that he will be proud of himself and that he family will also be proud of him.
"In terms of other players that I played with I look at the likes of Mark Byrne who is a very good midfielder. We played together at Barnet and he ended up playing for Gillingham FC.
"Marlon Pack when I was at Cheltenham Town was also a very good midfielder who is now playing at Cardiff City."
---
I can imagine in your position as a midfielder that you have come up against some very good opponents through the years. Are there opponents that stand out for you?
"Yes, I have been very lucky in terms of cup runs. I played against West Ham United away twice and played at home to Everton when I played for Cheltenham, so I have played against some incredible players.
"Joe Cole, Ravel Morrison, Ricardo Vaz Tê are standout players, along with Leighton Baines and Marouane Fellaini. They are tough opposition to play against and you always have to give them that respect."
---
Finally Sam, could you say who are the coaches and managers who have played a key role in your development as a professional footballer?
"A manager that played a key role for me was Chris Wilder when he first arrived at Oxford United.
"He believed in me and gave me a chance and unfortunately on the first day we had a game away to Salisbury United and I broke my leg.
"When I came back he arranged the best treatment for me and everything was done properly and I went on to play under him in the Football League and we ended up getting promoted.
"His major quality is getting the best out of the players. He has literally been through every league, the conference, promoted from League Two and League One and now taking Sheffield United into the Premier League is an incredible feat and he has done well wherever he has gone as a manager.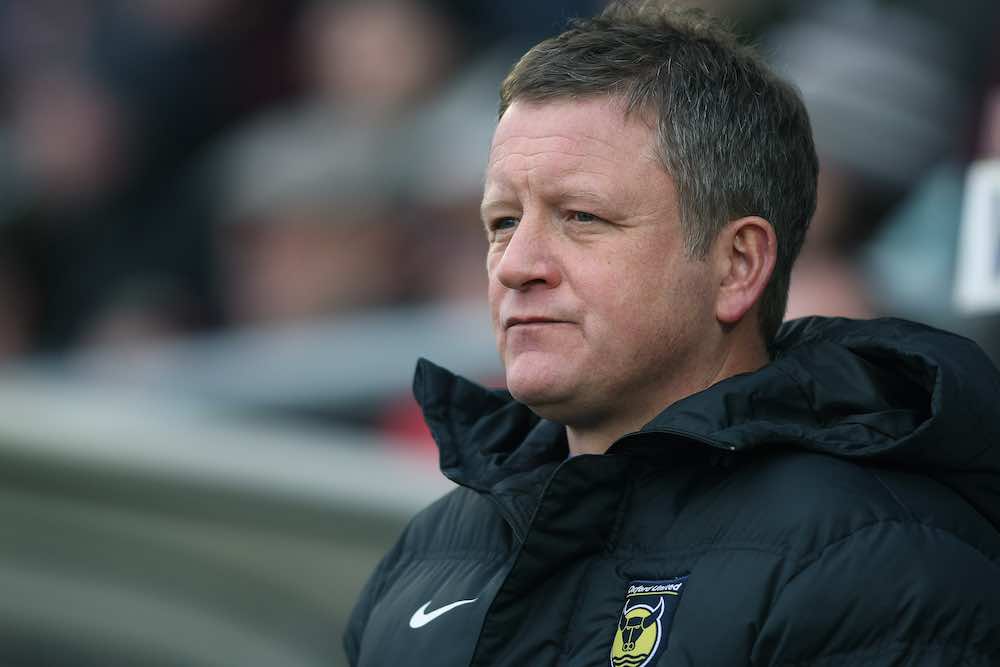 "I also played under managers such as Martin Allen at Barnet who is a bit of a crazy guy to say the least hence the nickname 'Mad Dog'.
"He is a tough manager. He would show you love and in the next minute, he would be on your back demanding more, so he was another manager that stood out for me.
"Obviously at Billericay under Harry Wheeler and his assistant Jamie O'Hara who has been at the top and played in the Premier League so it is great to take their advice on board when playing games."
---
*This interview was conducted prior to Sam's move to Dagenham & Redbridge.