Bundesliga Zeitung by Andy Wales.
This winter break has seen an eventful January transfer window in the Bundesliga, but it was fantastic to see attention firmly back to matters on the pitch on Friday night as the Rückrunde kicked off. 
The action started with Schalke hosting Borussia Mönchengladbach at the Veltins Arena, and a continuation of what we were seeing before the winter pause.
David Wagner has done an excellent job of breathing new life and confidence into Schalke. The Royal Blues were too often meek in defeat last year, as they largely struggled to stay above the relegation scrap.
They have become the very opposite of that, willing to fight for everything in a way that has re-connected the team with its fans.
For Gladbach, there are echoes of last season: a strong start that slowly drifts away. Under Marco Rose, they have undoubtedly been a much more enjoyable watch, but they face a similar challenge. They lost their lead of the Bundesliga just before the winter break and now they risk the wheels coming off their season.
After an even first half, Schalke quickly took control in the second as Suat Serdar broke the deadlock. Debutant Michael Gregoritsch added a second ten minutes later and Gladbach were unable to find a way back in.
A home game with the struggling Mainz is next for Gladbach and should be a prime opportunity to get back on track.
For Schalke, they face a test of their form, fight, and credentials, travelling to the Allianz Arena to face the might of Bayern Munich.
It's a decade since Schalke have beaten Bayern in the Bundesliga and the reigning champions won comfortably earlier in this campaign. That was back in August, though, when Wagner had only just started to exert his personality on his team.
This will be a test of how far Schalke have come because Bayern currently look good under interim boss Hansi Flick.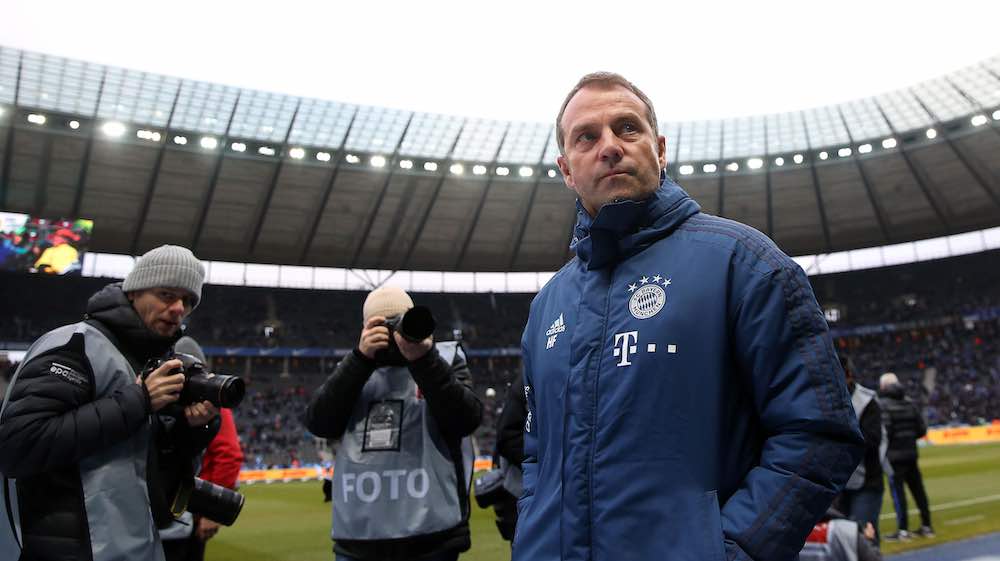 Bayern returned from the winter break in emphatic fashion. Despite missing Serge Gnabry and Kingsley Coman to injury, they scored four goals in the final half-hour to overpower Hertha Berlin. Among the scorers, Robert Lewandowski notched his 20th league goal of a hugely impressive season for him individually. 
The Poland international has become a Bundesliga legend through a fantastic career. His goal scoring exploits this season have justifiably brought him a host of plaudits, something that perhaps should add context to Timo Werner being level with him at the top of the scoring charts.
The RB Leipzig striker hit two in the 3-1 victory over Union Berlin, including a stunning strike that brought them level in the game. Union again displayed their pluckiness, but Leipzig just had too much and they currently sit four points clear of Bayern at the top of the table.
Behind them in fourth place are Borussia Dortmund. The pre-season title favourites have had a mixed campaign and boss Lucien Favre has been under pressure.
The vulnerabilities that cost them the title from a strong position last year have been prevalent again this season. The lack of a physical presence up front and defensive errors have been two of the biggest issues, as well as some questionable tactical decisions from Favre.
The addition of the highly sought after young striker Erling Haaland during the winter break addressed one of those problems. 
Their trip to Augsburg on Saturday provided an incredible afternoon of entertainment for the neutral. It also provided evidence that those defensive vulnerabilities are still a problem, as are some of Favre's decisions, such as the 3-4-3 formation that didn't suit his team.
Despite dominating possession, their shape allowed Augsburg the space to expose a lack of defensive pace. 
Augsburg's 1-0 half-time lead was added to within seconds of the restart thanks to a thunderbolt from Marco Richter. A beautiful goal from Julian Brandt halved the deficit, but Florian Niederlechner grabbing his second to make it 3-1 prompted the change from Favre that turned the game. 
On came Haaland for his debut, Dortmund switched to a back four and a shape that better suited their players. The young striker only needed a few minutes to open his account and within a couple more minutes, they were level. A long ball from Mats Hummels set Jadon Sancho free to round the keeper and score.
Augsburg looked well drilled in the first half, denying their visitors space, but that evaporated during the second half as the game opened up.
Dortmund were on the front foot, full of confidence and benefiting from having Haaland occupying the centre-backs. 
It took VAR to overrule an incorrect offside call for Haaland to have his second goal and it was almost inevitable that he went on to complete a memorable hat-trick and give Dortmund a 5-3 win. 
Based upon the evidence of this game, Dortmund must be mindful of the negatives that hampered them but also build upon the encouragement that Haaland may have solved one of their lingering problems.
Certainly, their next game, hosting an improved FC Köln on Friday night, should be another fascinating contest.
Haaland has to start after the impact he made on his debut and that in itself will be intriguing and could yet prove to be a corner turned for Favre.
The Bundesliga is back, and back with a bang. Goals galore, plenty of entertainment, and a title race that promises to be the best in many a year.