James Rowe spoke to Start's Jamaican defender Damion Lowe for WFi. They discussed his time in Major League Soccer, facing Thierry Henry and Steven Gerrard, and representing his country.
---
You signed for IK Start in 2017. How are you enjoying your time there and how would you describe the club?
"I believe that Start are a club with big aspirations and set high goals for themselves. We have a young team with an average age of 21, so that was attraction for me when I signed for the club. Being involved with a squad of players trying to make a name for themselves and a club trying to become a powerhouse in Norway.
"I am close with many players in the team, especially a lot of the African players and we get on well. I have settled in really well and it has been a real rollercoaster over the years involving both promotion and relegation, but it is part of the job. You have to try and adapt as a player and work hard."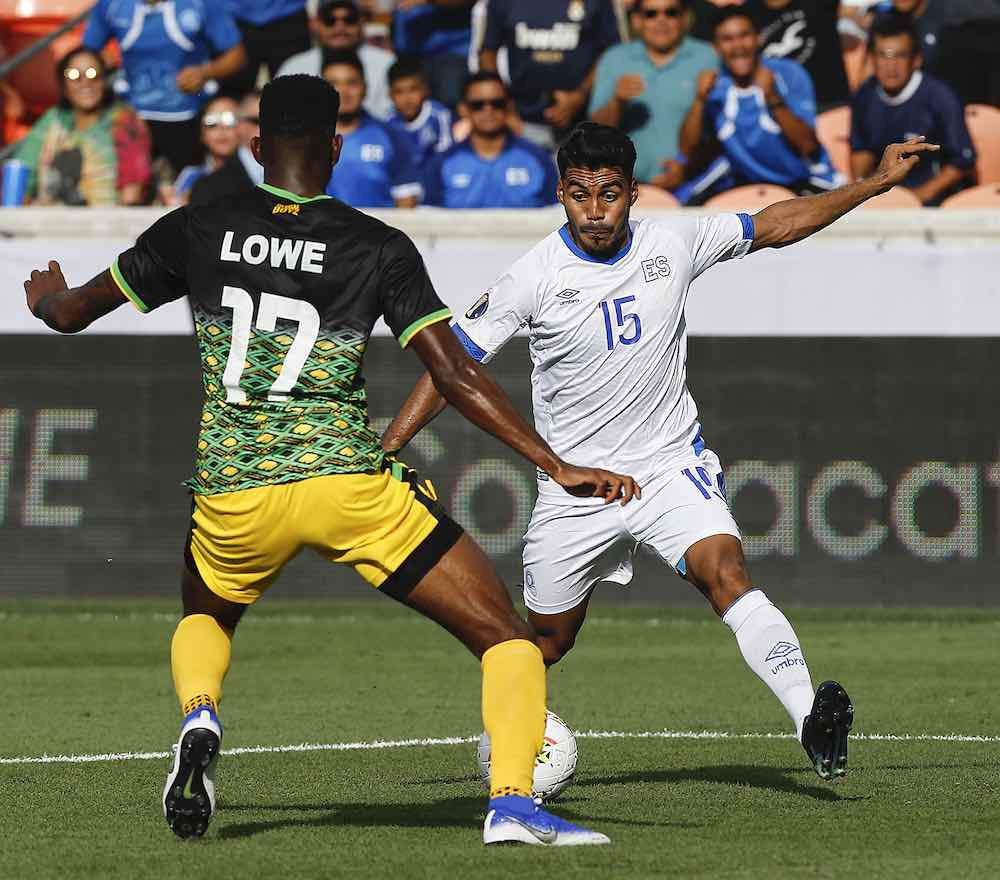 ---
You had a loan spell in Major League Soccer with Minnesota United. How do you reflect on that time of your career and do you have any highlights or special memories?
"I believe that my time at Minnesota United was a really good experience for me. I got the chance to get some minutes and accrue experience. I was also nominated for young player of the year.
"I managed to score a couple of goals, too, and get myself into the team of the week a couple of times. I started gaining a lot of exposure and that attracted interest from the Jamaican national team. I managed to get back in the mix to represent my country having been out of the mix for a while, and it enabled me to grow as a player.
"I played alongside Ibson Da Silva who played for FC Porto, Spartak Moscow and Corinthians in Brazil, and also alongside players who have experience playing for the likes of Barcelona B and AS Monaco, so it was a great experience all in all.
"Minnesota United are a really good MLS franchise with staff that are very professional. The club really takes care of their players and I enjoyed every minute of my time there."
---
You lead me nicely on to my next question. How you look back on representing your country and are there matches that you have played in that stand out for you?
"It is an honour to represent your country, especially with my father's [Onandi Lowe] history playing in the World Cup in 1998 and being involved in the Jamaican international setup for years.
"I got to carry on that tradition and wear the same shirt number he wore. I enjoy playing with the Jamaican national team and I look forward to meeting up with them because I tend to do really well when I go back to play for the national team.
"My highlights were scoring my first and second international goal, both against Honduras. The first one in an international friendly and my second goal was in a Gold Cup match. Honduras were also the last country my father scored against in his last game for Jamaica."
---
I can imagine with your experience in Norway, the United States, and representing Jamaica at international level, you have played alongside many good players. Could you say who are the best players that you have played alongside so far in your career?
"Yes, I would say that the best player I played with in my eyes is the Brazilian midfielder Ibson Da Silva.
"Also, the likes of Obafemi Martins and Joe Cole. I must not forget the likes of Clint Dempsey and Marcel Schaefer, who also played for VfL Wolfsburg.
"Joe Cole, in particular, is a very good player and I played with him at the end of his career. I always used to say, if he is so good now, imagine how good he was at 21.
"He is technically very good and has such good awareness on the ball as well as his composure and leadership qualities too.
"Every day when I came up against him in training he had a different dynamic every single time, so for me as a defender, it helps me to be prepared."
---
"I can imagine in your position as a defender, and the different leagues you have played in, that you have come up against some very good opponents through the years. Are any that stand out for you?
"In terms of strikers, I would say Nicklas Bendtner, Georgios Samaras, and Jozy Altidore have been a handful for me.
"I also played against Thierry Henry, Steven Gerrard and the Brazilian Juninho too. I do not get many encounters with midfielders, but playing against strikers such as Bendtner and Samaras — big guys that are up for the fight — so it was always a challenge going up against those two strikers in particular.
"On many occasions facing Nicklas Bendtner here in Norway when facing Rosenborg and I played against Georgios Samaras in MLS for Minnesota United against Rayo OKC."
---
Finally, Damion, Who are the managers and coaches that have played a key role in your development as a professional footballer?
"I think that Ezra Hendrickson, who is currently the assistant coach at Columbus Crew in the MLS. He helped me a lot with my intensive work. The late Sigi Schmid helped me a lot during my time at Seattle Sounders, even though I did not play under him as much as I wanted too.
"Here at Start, Mick Preece [who is currently the assistant manager at Oldham Athletic in England] helped improve my fitness and passing, and he was preparing me to be a top-class player every day, week in, week out. These three coaches really stand out for me."