James Rowe spoke to Phoenix Rising midfielder Jack Barmby for WFi. They discussed his time in the Manchester United youth team, the talent of Ravel Morrison and Paul Pogba, lower league football with Hartlepool United, and moving to the United States.
---
You have played in America since 2016 and signed for San Antonio FC in 2019. How did the move come about, and how did you enjoy moving to a new country?
"Football is one of those things where you are here one second and then all of a sudden you might be across or in a different country the next.
"I grew up in England and I did not think that I would be playing in America. I am enjoying the lifestyle here and I needed to play football, and San Antonio manager Darren Powell called me to let me know that they had been watching me and they wanted me to sign for them.
"I did not know much about San Antonio itself as a city, to be honest. I expected it to be hot down in Texas but that was about it and it has been a challenge here playing football in the summer months.
"San Antonio FC are a very passionate football club and it was disappointing for them not to get the MLS bid, but at the same time, it is definitely one of the best franchises in the USL."
---
You came through the youth academy at Manchester United, one of the biggest clubs in the world. How do you look back on your time there, and did you learn anything in particular that stood you in good stead for your career?
"Yes, to be honest, I am probably biased because I was part of the Manchester United academy and I think it is the best place to grow up.
"At the time Sir Alex Ferguson was in charge, and I played with the likes of Paul Pogba. The thing with Manchester United, it does not matter how old you are if you are good enough you will play the next stage and the next stage.
"I managed to do really well in my first years in the academy and I was bumped up through the teams to play with the likes of Jesse Lingard, Paul Pogba, and Will Keane and it is an amazing thing to see them go on to fulfil their careers too. It is great to see.
"The upbringing at Manchester United is one that you really can't describe. You are almost in your own world and it feels like a big family. Everyone knows everyone from the first team down to the academy.
"Current manager Ole Gunnar Solskjaer was the reserve team manager at the time and we would train with him on a daily basis. He would take time out to do finishing practices with the young players which was an invaluable experience.
"I am really proud of my time at Manchester United and it stood me in good stead thanks to every footballing experience I had there, the people I met, the places we went, and because you are at Manchester United you get to see the world because everyone wants exhibition matches. We did a lot of that stuff for sponsorships.
"It was just a really good experience of learning football in the best environment and enjoying the journey."
---
Your Father Nick Barmby had a very good career. Did he ever give you any advice when you were entering the professional game yourself?
"Yes, growing up all I ever knew was football so when you grow up in that environment you get to see things that fans do not get to see, for example going into the changing rooms, meeting a lot of people, and get the inside scoop of the club.
"I remember my dad towards the end of his career and I remember the Liverpool days and going on the bus when they won five trophies it is something you never really forget.
"My dad told me that you have got to take the highs just as well as you take the lows, and in this sport and industry there are a lot of highs and lows that people do not tend to see and that is even more evident now with social media.
"You have to take the rough with the smooth and that is something if I had children one day that I would pass on to them.
"That also relates to life too, you cannot get too down when something happens to you and you can't get to high when things happen.There is always another game in football. I am also a proud Son for what my Father achieved in his career particularly playing for England."
---
You have also represented England at different youth levels. How do you look back on representing your country?
"It was a very proud moment for me to represent my country. When you get a call up it is very special. My first call up was at U16 level and it makes your family proud too.
"It is something that you can't really describe, being in the changing room and pulling on the England shirt, regardless of level. It gives you a great feeling to go out and represent your country.
"There are also big expectations that come with it which I was used to playing for Manchester United. Playing with the best players in England and making new friendships and relationships, too.
"I am still young at the age of 24, but I think it is one of the things when I retire that nobody can take away from me."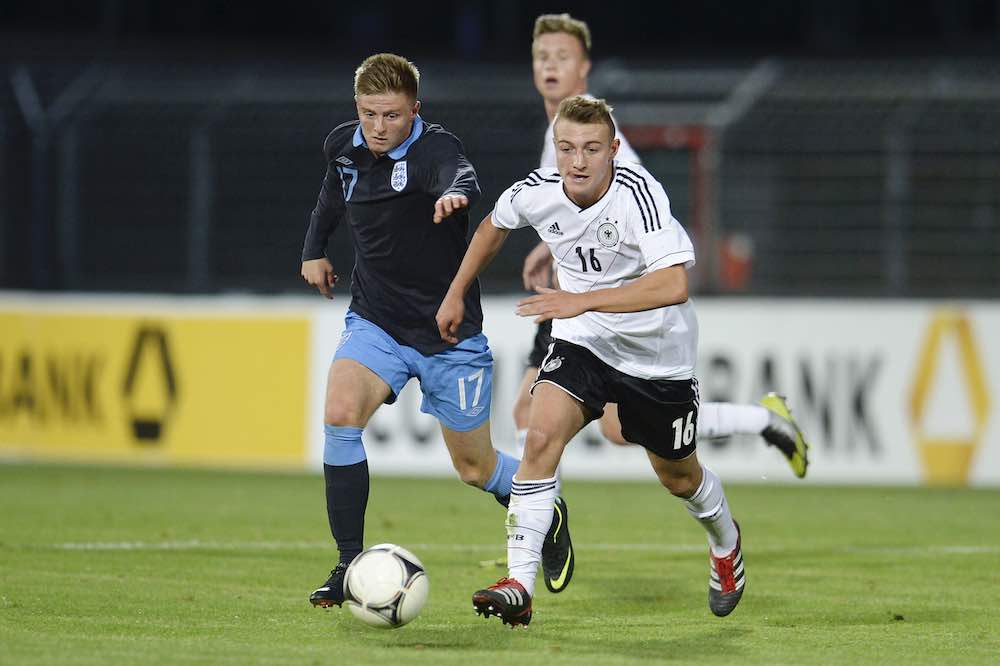 ---
You mentioned players you played alongside when speaking about your time at Manchester United and I can imagine at youth international level you have played with many good players. Could you say who are the best players you have played alongside so far in your career?
"Yes, Paul Pogba is definitely a player that stands out. Jesse Lingard too, despite his small frame, he has always had such good ability on the ball.
"During my first England game I came on as a substitute together with Raheem Sterling and he scored in that game.
"I also played with Michael and Will Keane, who were both not only good players but great people to be around, so humble, coming from a good family background.
"Everyone talks about Ravel Morrison and it is true what everyone says. Ability wise he was absolutely phenomenal. Probably at points during the academy, better than Paul Pogba, and it was a shame to see his ability not reach its potential.
"Even when we would train against the first team he would do things where the first team players would even comment 'wow this player is good'.
"Growing up at Manchester United you get to train against the first team and training against Paul Scholes was very hard, and one thing that I will never forget. I can't really explain it. Just unbelievable and by far the best footballer that I have ever seen in my life."
---
I can imagine in your position as a midfielder that you have come against many good opponents through the years. Are there any that stand out?
"Yes, During my time at Manchester United we would often get beat by the youth team of Chelsea, and at the time they had Nathan Aké playing for them.
"He now plays for AFC Bournemouth, and if I am betting man I am convinced that he will play for a top six Premier League team at some point in the future as he is a really good defender, and it was difficult to pull him out of position.
"After leaving Manchester United I played for Leicester City and I played against the Manchester United reserves and Johnny Evans was actually a very tough defender, tackling wise and very rarely gave the ball away.
"Since I have been in the United States I have come up against some good teams especially in MLS. I remember playing against Kaka for the first time and I thought that he was coming to the end of his career so he might not be as good as he once was, but I just could not get anywhere near him, one and two touch football, and he was just so intelligent.
"A similar thing when I played against Andrea Pirlo when he played for New York City. He could not get about the pitch much, but his intelligence shone through and you could tell that he has played at the highest level in the way he picks up passes and knows where the opponents are. It was a joy to behold at times."
---
Finally Jack, could you say who are the coaches and managers that have played a key role in your development as a professional footballer?
"Yes, again going back to my time at Manchester United, Paul McGuiness was a great influence. He was an integral part of Manchester United at the time and his dad Wilf McGuiness managed Manchester United in the past.
"He was a born and bred Manchester United fan and part of the culture of the club, and he taught me a lot, not only about football but also the Manchester United philosophy and the way that things should be done.
"He was an integral part of my upbringing as a kid. I went on loan to Hartlepool United when I was 17 and that was an invaluable experience. When you come from a club that have unlimited funds and go to a team where players are trying to win every week to put food on the table for their families, it was an experience that I will never forget.
"I remember that we stayed up by the skin of our teeth and I managed to score a few key goals. The manager Colin Cooper really looked after me and showed a lot of trust in me too. My time at Hartlepool United was probably one of the best experiences I have ever had in professional football, and one of the most satisfying — keeping the club in the league.
"A lot of people might not expect that, but the Hartlepool United fans are so passionate about their team.
"When you see something like Bury FC at the moment it is sad to see. The fans of lower league teams are truly passionate about their team, and it is different from the Premier League where you have a lot of tourists at matches.
"These people deeply love their club and we managed to make Victoria Park a fortress.
"Nigel Pearson at Leicester City was also a really good guy, and although he is made out to be controversial in the media, when you actually know him as a person he really cares about his players and backroom staff.
"He takes care of everyone and he is a person that I will always remember fondly.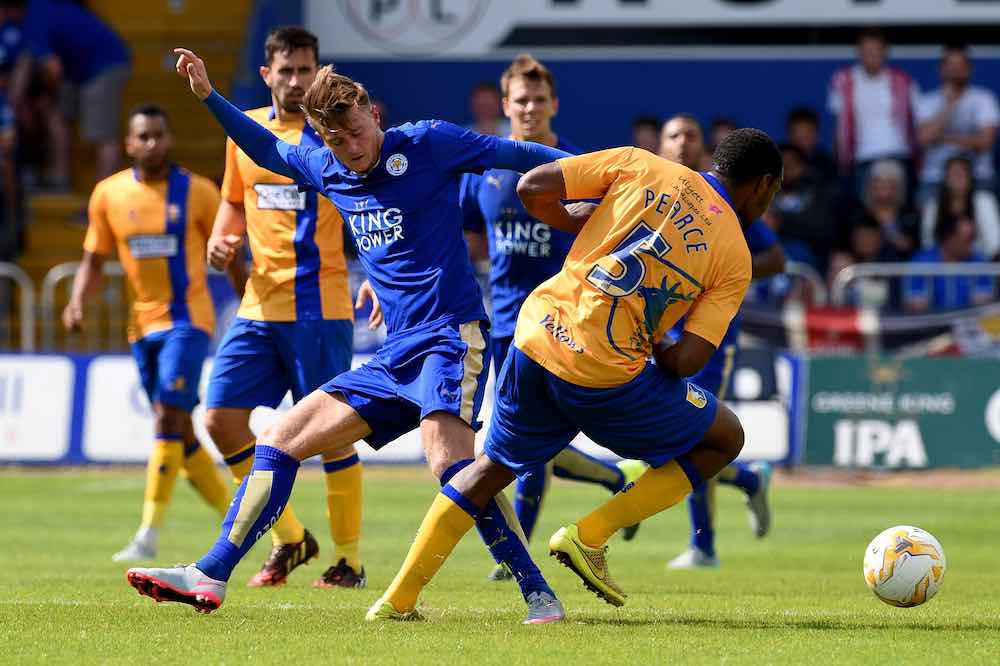 "When I first arrived in the United States my manager at Portland Timbers was Caleb Porter, and he played me a lot.
"I was only 21 years old at the time and he did a very good job of looking after me and getting me anything that I needed, and I look back on my three years at Portland Timbers with fond memories.
"You learn what you can from different managers and you take what you can and you respect managers in different ways, and I definitely have respect for all the managers that I have played under.
"It is also nice to pick the brains of my dad about different situations in football and I have always listened to his advice because he has been there, seen it and done it."