James Rowe spoke to Wealdstone's English attacker Sanchez Watt for WFi. They discussed his time coming through Arsenal's youth teams, his loan spell at Leeds, and learning from a number of coaches, including Arsene Wenger.
---
You recently signed for Wealdstone FC. How are you settling in so far and how would you describe the club?
"I have known the manager of Wealdstone, Dean Brennan, for some time, and he took me to Hemel Hempstead Town and we built a great relationship there.
"We have a good understanding and he knows my abilities and he wants to get the best out of me.
"From my point of view, it was about going somewhere where I can connect with the manager and enjoy my football. I am at the stage in my career where, although I can go somewhere else, money was not the option due to me wanting to spend more time with my family.
"I am currently doing my coaching badges in obtaining the UEFA B license and that is going well. It is a learning curve, and I am also learning from my current manager. I like his philosophy on football, the way he plays and his tactics.
"He also has a lot of desire to progress and go for promotions and go up the leagues. Dean Brennan often speaks to players one to one and he makes you feel calm. You want to play for the team and your teammates. His assistant Stuart Maynard is also very good."
---
You came through the youth setup at Arsenal. How do you back on your time at the club? Do you feel you learned anything in particular that stood you in good stead for your professional career?
"I was at Arsenal from a young age and I learned from the best coaches. Steve Bould was my under 18's coach and he became assistant for a while. He has now gone back to the under 23's.
"It was a learning curve, being around the first team at a young age and being around a great manager and world-class players, learning from them day to day and having the chance to go out on loan to teach me a different side of the game.
"A lot of players at that moment did not want to go on loan but I wanted to play matches and I did not want to settle for just training with the first team. My loan spell taught me a lot about going out on my own and seeing the real world, as football can change just like that.
"Learning at Arsenal about how to pass and receive the ball under pressure, building your technique and confidence as a player, and having an understanding of the game was great."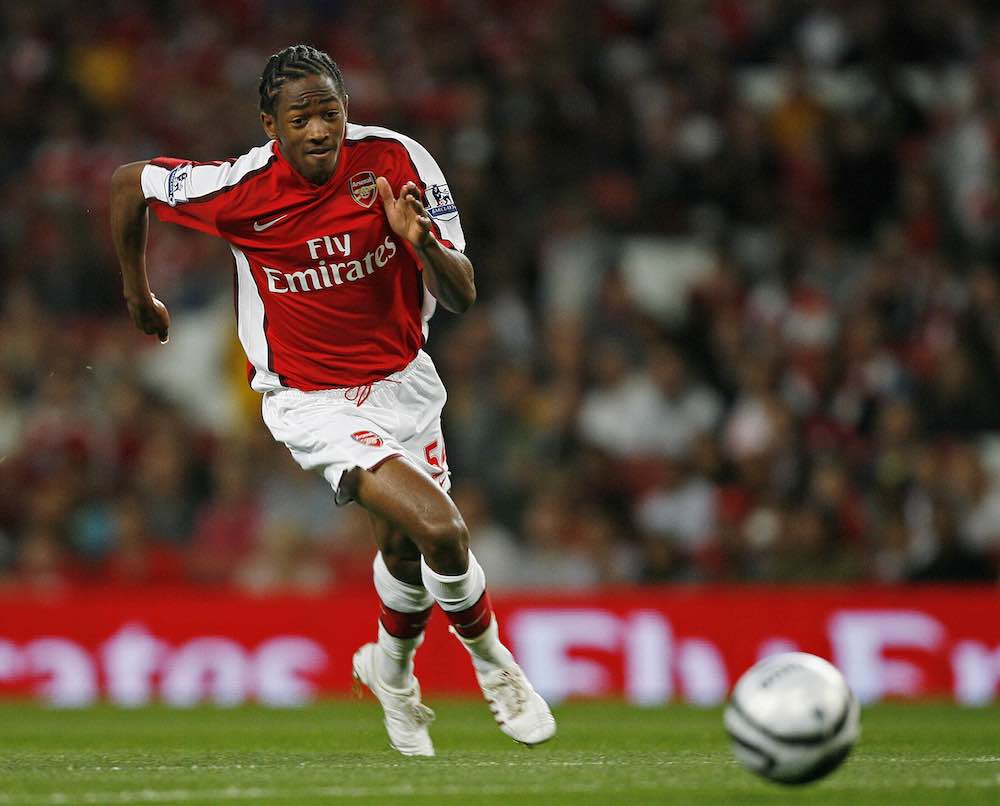 ---
You touched on a loan spell and I want to ask you about your time at Leeds United. They are a massive club. How do you back on your time there?
"I really enjoyed it, and they basically treated me like one of their own. Leeds United fans want to see their players give their all because they would die to be in your position, so they love to see a player working hard both on and off the ball.
"When you would track back the fans would clap as if you had scored a goal. It was great to play in a pressure environment full of desire.
"The away fans too would come in great numbers. I was also playing with great players who have gone on to play in the Premier League. I was also away from home for the first time and from family and was just like getting down to business really."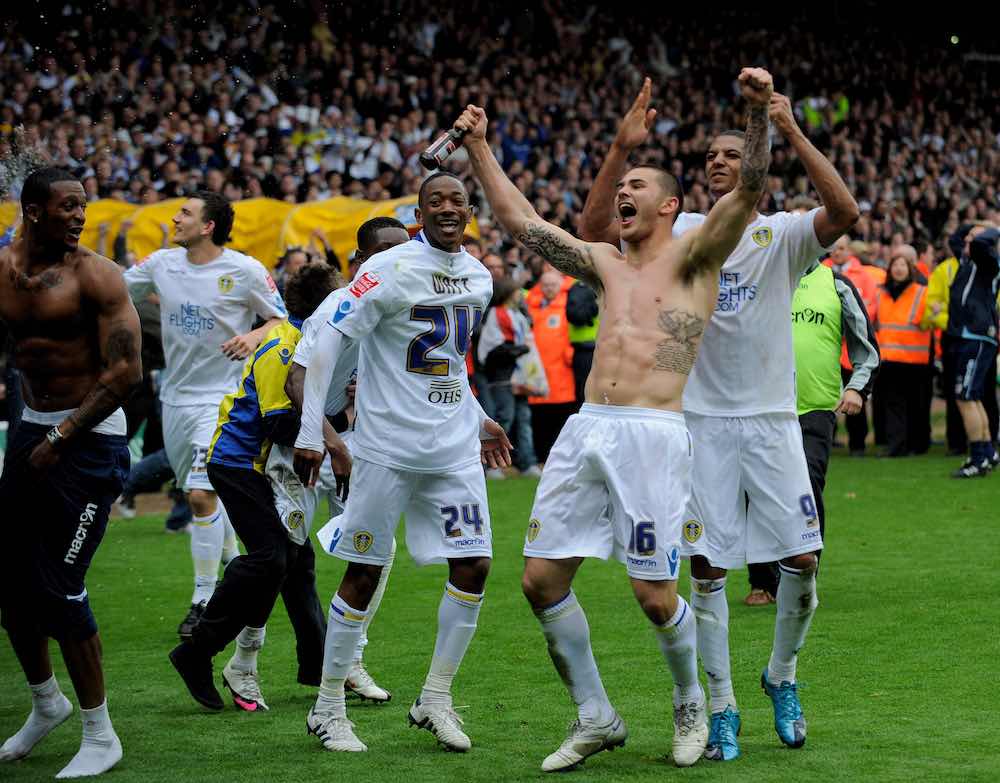 ---
You represented England at youth level. How do you look back on representing your country and do you have any special memories and highlights?
"Yes , one of them was scoring on my debut against Russia. That was a big achievement for myself and my family.
"When you grow up you are always thinking to play for England and being chosen means that you are one of the best out of a certain number, and it is a dream come true.
"International football is different as you are around a different group of players all from different clubs and you have the pressure of performing on a bigger stage.
"You learn a lot tactically and I learned about the other side of the game, about seeing games out, and you must always be switched on tactically, especially off the ball as you are playing against great players all the time."
---
You mentioned that during your time at Arsenal and Leeds United that you played with some great players and with the experience that you have accrued at club and youth international level. Could you say who are the best players that you have played alongside so far in your career?
"That is a hard question. I do not want to leave anybody out. Obviously I played at Arsenal with players such as Cesc Fabregas, Samir Nasri, Andriy Arshavin; and at Leeds United with the likes of Robert Snodgrass, Jermaine Beckford, Bradley Johnson, and Max Gradel.
"I have been very lucky to play with so many good players through the years and it was a pleasure to play alongside them."
---
I can imagine in your position as a striker that you have come up against some very good opponents through the years. Are there any that stand out for you?
"Yes, there have been many. I remember when I was at Leeds United I played against Arsenal and I came up against Laurent Koscielny and he was at the top of his game at that moment. He had a great understanding and reading of the game.
"He had great anticipation of what was going to happen with his body shape and positioning. He was not the quickest but he was a very smart defender and he never gave up on anything.
"During one of the games I played on the wing against Bacary Sagna and he was difficult to defend against being a quick and strong defender who likes to get forward. He provided a stern test for me in that respect."
---
Finally, Sanchez, You mentioned coaches such as Steve Bould, for example. Could you say who are the coaches and managers that have played a key role in your development as a professional footballer?
"Yes, Steve Leonard and Roy Massey at the Arsenal academy. They had me from the age of seven and they have seen me grow from a boy to a man.
"They helped me progress and taught me a lot of life skills, not just about football, so they were key in my development.
"Dermot Drummy, Steve Bould, and also Arsene Wenger and Pat Rice. The way that Arsene Wenger and Pat Rice handled the young players and the interest that they showed in them was very impressive.
"The one to one talks about football and life you could tell when speaking to Arsene Wenger that he had thought about what he is going to say, he would often say what you could do better as a player in order to get into the first team, and how you can improve as a player and make progression.
"Simon Grayson at Leeds United, and Dean Brennan where I am at now, just made me enjoy football again because I had a lot of injuries at times in my career."