By Joe Fischetti.
In the last round of Serie A action Fabián Ruiz scored yet another decisive goal to complete Napoli's comeback against bottom of the table dwellers Brescia.
The Spaniard's stunning left-footed strike in the 54th minute dipped and bent past opposition goalkeeper Jesse Joronen, just minutes after Lorenzo Insigne equalized from the penalty spot.
At only 23 years of age, the Spanish International has already had an eventful professional career. Ruiz began his journey as a youth with Real Betis and worked his way up the ranks, eventually being promoted to the seniors in 2015.
He made 54 appearances in Spain's top flight before Napoli activated his €30m release clause in 2018.
Ruiz continued to make progress under Napoli's then manager, Carlo Ancelotti. He began his time at Napoli on the bench but quickly worked his way into the Italian's starting 11 and by mid-season was a regular starter. Ruiz finished the 2018/19 campaign with seven goals in 40 appearances across all competitions.
This successful Serie A campaign was followed by an even more impressive UEFA European U21 Championship, where he was named Golden Player of the tournament after Spain defeated Germany in the final.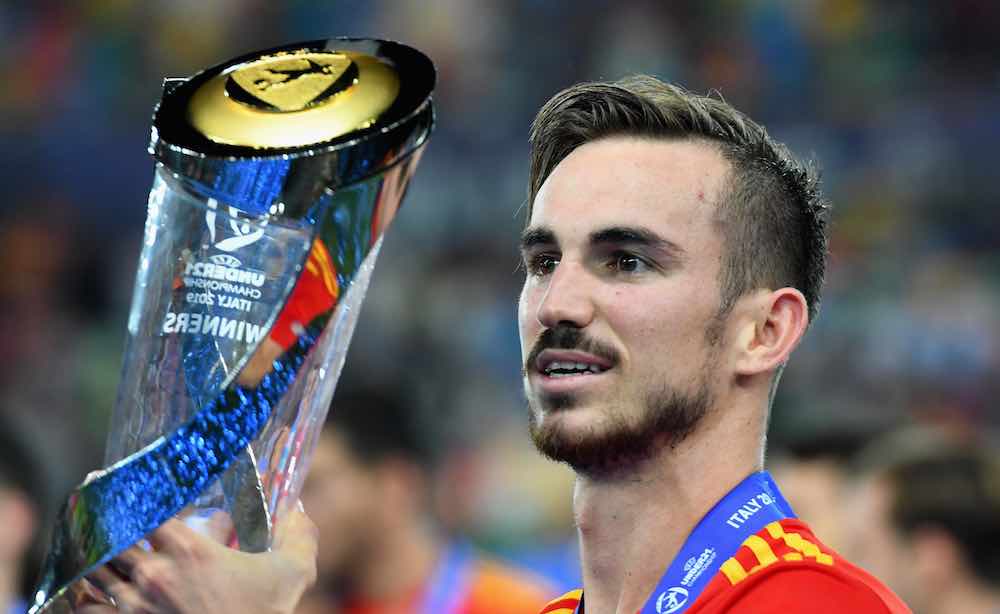 Like many of his Napoli teammates, though, Ruiz had a difficult start to the 2019/20 Serie A campaign.
Ancelotti tried moving the midfielder around the pitch in an effort to restore the form that he showed just a year prior, but this may have caused more harm than good.
Over the course of 18 appearances, Ruiz played in a number of different positions including as a support striker to Dries Mertens in the 4-4-1-1; on the left wing, right wing, and in the middle in the 4-4-2 formation; and on the right wing and in the middle in a 4-3-3.
Ruiz, and in fact the entire squad, quickly lost confidence as the Partenopei fell down the table. A slide that culminated in the sacking of Ancelotti.
New coach Gennaro Gattuso appears to have turned the tides at the club. After a slow start Napoli have won six of their last seven.
Against Inter in the Coppa Italia, Gattuso used Ruiz on the right wing where he flourished, scoring the only goal of the match.
Gattuso again played Ruiz on the right in Napoli's next match against Cagliari, and though he did not score the Spaniard had another strong performance and his confidence continued to grow. With Ruiz back in form, he has once again drawn the attention of Europe's biggest clubs.
Liverpool are reportedly looking at Ruiz as an alternative option in midfield after their bid for Real Madrid midfielder Isco was rejected, and he has also been linked to Barcelona where he would be reunited with his former manager at Betis, Quique Setien.
Setien spoke highly of Ruiz prior to the clubs' Champions League matchup, saying: "He is a player I am very fond of. He has had a spectacular growth.
"I hope that tomorrow he will not put all his virtues on the field, but I am very pleased to watch his recent goals. He is a humble and intelligent boy, a beautiful person."
Finally, Real Madrid are reportedly willing to pay €70m for the young midfielder, but that may not be enough. When previously asked about selling Ruiz, Napoli President Aurelio De Laurentiis replied:
"I paid €30m for Fabián and he's a fantastic player. If some of the European top clubs were to offer €180m, we can start talking about selling him!"
Ruiz's value could rise further this summer if he becomes part of the Spain squad for Euro 2020, and regardless of where he is playing his football next season, the future looks bright for the 23-year-old.