By James Nalton.
Luis Alberto has not taken to the field for Spain since he played 16 minutes in a 5-0 drubbing of Costa Rica back in November 2017.
Now 27 years old, the midfielder is in his peak years as a footballer, and this is showing on the pitch.
Not only has he been one of Lazio's best players this season, but also one of the best in Serie A as a whole.
Only Kevin De Bruyne, Thomas Müller, and Jadon Sancho have more assists in Europe's 'big five' leagues than Alberto's 11, and only De Bruyne, Dimitri Payet, and Angel Di Maria average more key passes per game.
The Spaniard is definitely benefitting from being appointed Lazio's "protagonist" by his manager Simone Inzaghi, and playing in midfield behind Serie A top scorer Ciro Immobile helps too, but this form is mainly down the midfielder's hard work.
"[Inzaghi] has given me more freedom and space this season, he wants me to be more of a protagonist and for now I am doing well and so are the team," Alberto said in December 2019.
"It's only this year that I am playing at a very high level, I have taken more shots, I feel very good and I am taking on more responsibility.
"The secret of making assists is many hours of training and the feeling you get with your teammates. The head plays a very important role also in keeping your nerves steady and being able to clearly see where you must put the ball in a game.
"I hope to continue like this. I would like to go to the European Championships with Spain, but it's not up to me."
On top of his creativity and passing, Alberto averages three shots per game, with only forwards Immobile and Joaquin Herrera above him in this regard, as well as being his team's most prolific dribbler having completed 41 of his 63 attempted take-ons this season.
The Spanish midfield is a difficult one to get into. The nation is renowned for producing neat and tidy, creative and technically gifted players in this area of the park, but Alberto could provide something different in the more attacking central midfield roles behind the forwards.
At 6ft he is one of the tallest players not named Sergio Busquets or Rodri in the Spain midfield, and he possesses a willingness to dribble and shoot in order to propel his team forward, on top of being the most creative Spaniard in Europe this season.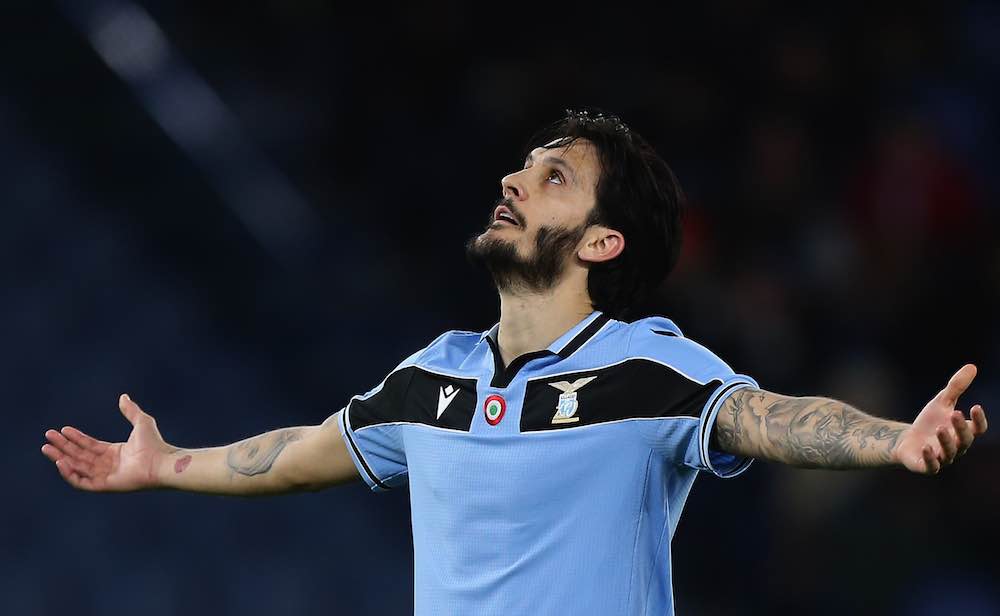 Though Lazio's target this season is to finish in the Champions League qualification places, there is no getting away from the fact they are also in with a shout of actually winning the league, or at least challenging Inter and Juventus. Alberto has played a big part in this.
"When Alberto is not in the lineup, Lazio has struggled to build-up play, as was evident in their game against Brescia," says football writer and Lazio fan Jerry Mancini.
"They lack creativity and playmaking in the midfield when he isn't there. Milinkovic-Savic is good but plays more of a box to box type of role. He's more defensive and is good in the box.
"Alberto makes those long passes, as he did earlier in the season to find Immobile on a number of occasions which led to goals."
Alberto has assisted four of Immobile's goals this season — the most potent combination in Serie A. His three assists for Correa makes that the joint second most common combination in the league.
At 27 he is in his prime, and now could be the time for him to finally make his return with La Roja.