By Louis Smith.
Sport across the world is in limbo with many games being postponed or played behind closed doors due to the spread of coronavirus and increasing cases of COVID-19.
Football in Paraguay has been put on hold until at least March 24, after games were initially planned to be played behind closed doors.
It follows decisions to postpone Copa Libertadores matches, with other national leagues set to follow suit. Colombia is the most recent country to suspend its football competitions until further notice.
Prior to the suspension of competitions, the most common way of attempting to minimize the spread of COVID-19 was to play matches without fans.
This has been the case in South America, a continent known for the passion, dedication, and love fans show towards their clubs.
Olimpia hosted Defensa y Justicia, one of the fixtures affected, with only 30 people, mostly from the media, allowed inside the stadium.
One of the 30 was Jose Lezcano, who is on the Olimpia executive committee and spoke about a strange night.
"Yesterday was a totally atypical cup night, I've never experienced anything like it," Lezcano told WFi.
"It seemed like a practice match but with referees, because everything the players, the coaches, the substitutes, and even the referee said on the pitch could be heard in the stands.
"It's very rare to see a game like this, even more so one of such importance."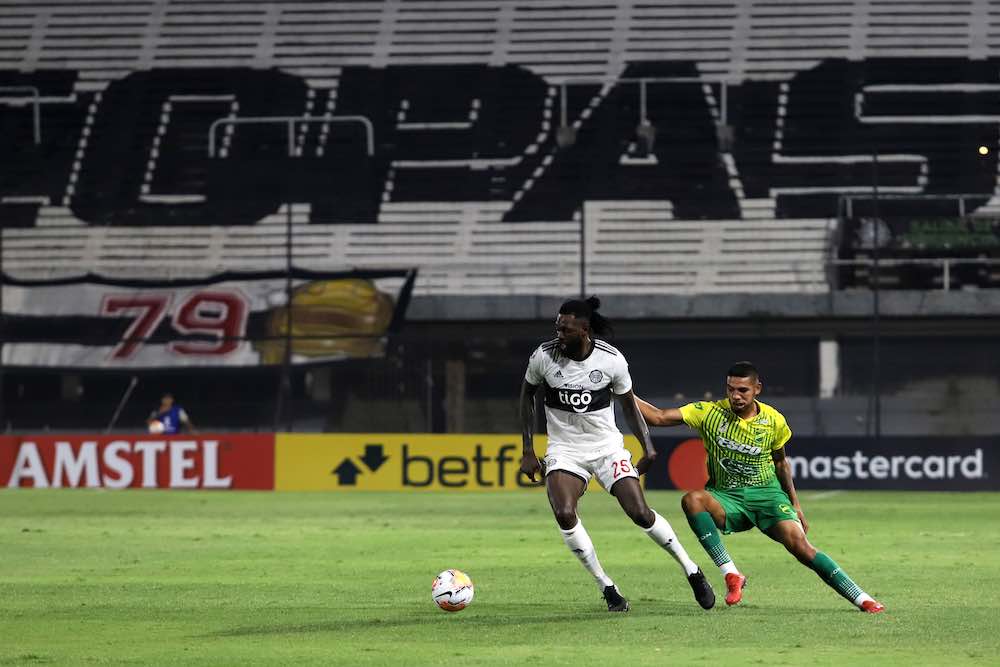 Olimpia won the match 2-1 despite being reduced to ten men after Emmanuel Adebayor was sent off for a high boot.
When a sending off happens or a goal is scored, it's something which causes fans to make a noise and adds to the excitement of the game.
"I cheered the goals with all the possible force but I am not a full stadium of people," added Lezcano. "It's rare not to hear the echo from the 4 sides celebrate with me.
"Soccer is a popular sport. People make this a social phenomenon, something so special. I prefer that there is always an audience.
"It's a little sad to see the stadiums empty when situations like this arise, it should be rearranged, not played behind closed doors.
"I hope soon they find a cure so we can all return to our daily normal lives."
There is no benefit to games being played behind closed doors and this is something which is ripping the entertainment right out of the beautiful game, not just in the stadiums, but for the people watching across the world, seeing empty stands with no atmosphere, even on TV, is not what football is about.
It's safe to say Lezcano experienced a night no football fan wants to experience, especially when the sport is about entertainment. Where is the fun without fans?
Football needs to play its part to help stop the spread of the virus, but playing matches behind closed doors isn't the way forward, postpone them instead because football without fans is nothing.
On the 12th March, it was announced that South American World Cup qualifiers have been postponed along with the Copa Libertadores matches, and the Paraguayan Football Association eventually followed suit today, announcing that football will be suspended until March 24.
Given the empty stadium experience, or lack of, and the issue with fans gathering to watch games regardless of whether they are at the stadium, it makes sense to postpone the games or look for an alternative, rather than play games behind closed doors.