James Rowe spoke to Alloa Athletic manager Peter Grant for WFi. They discussed his playing days at Celtic, his spell in charge at Norwich City, and his football philosophy.
---
You are currently manager of Alloa Athletic. How are you enjoying managing the club and what would you say are the challenges of managing such a club?
"I was very fortunate in the respect that I had never been part-time before as a player, manager or coach so it is the first time that I am going into such a situation.
"The Alloa Athletic chairman, Mike Mulraney, had asked for a meeting with me and I knew that he was a very good businessman, but when I spoke to him the passion that he has for his football club and the way that he runs the club is very impressive.
"The interesting thing for me was that he has almost predominately had young managers, giving them their first or second job and I was intrigued that he wanted to speak to someone like myself.
"To be fair, I did not know that he was offering me the job and he said 'but can I have an answer for tomorrow morning?'
"My wife also encouraged me to get back into the game I am delighted to be Alloa Athletic manager. The challenge for me is that I view the job as a full-time job and I see the players twice a week for training and match days obviously.
"The rest of the time I'm looking through and analyzing the games and upcoming opponents. I use my time well and I have been really impressed with the standard of players that we have, who are fantastic professionals."
---
You made 448 appearances for Celtic in a 15-year spell at the club. How do you look back on playing for such a massive club and do you have any highlights or memories?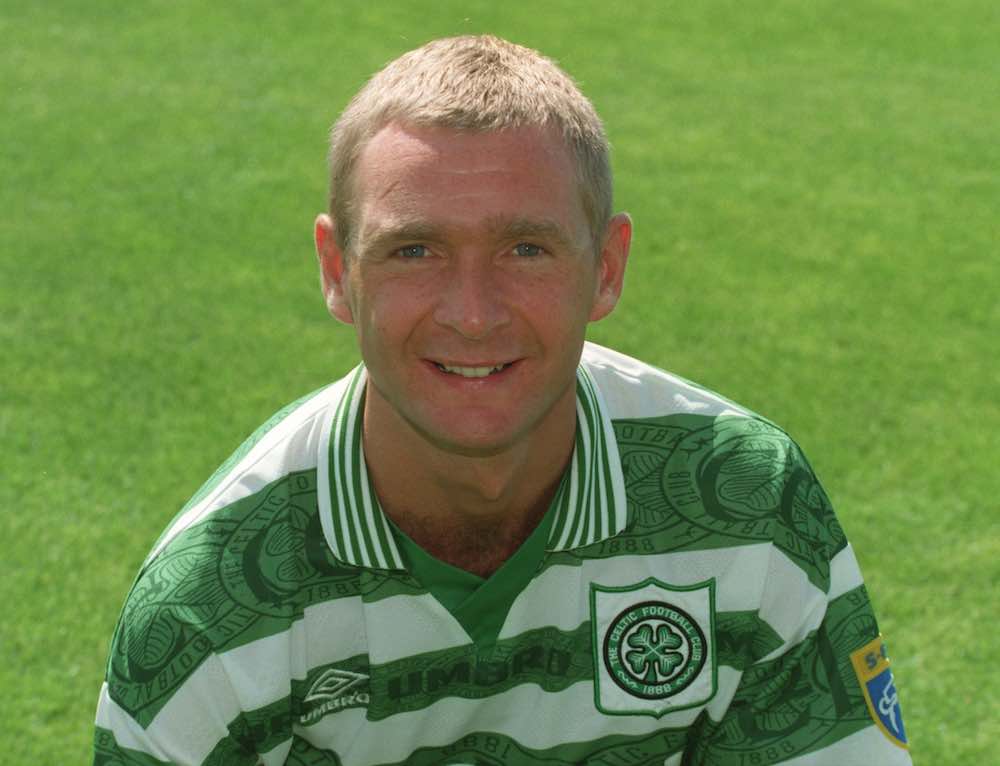 "I was very fortunate. As a young man both my grandparents ran Celtic FC supporters' buses so I would go and watch the team on a regular basis. I signed for the club on an S-Form at the age of ten. After leaving school at the age of 16, I went full-time at Celtic and I was there until the age of 32.
"I had a fantastic time. I made my debut for the first team against Glasgow Rangers and I made my debut for Scotland against England. Every time I put on the Celtic shirt, whether that be in training or playing matches, I knew I was blessed to be a footballer. I wanted it to last forever and it was important for me to always give my maximum.
"I had some fantastic times playing alongside some great players: Paulo Di Canio, Paul McStay, and Danny McGrain. The great Tommy Burns gave a quote once: 'I love playing for Celtic but do I enjoy it? That is a completely different question.'
"Because I was so intense with my work, I got the nickname the janitor because I was the first person in and the last person to leave because the club meant so much. I loved my job and I wanted it to last forever. I knew that one day it would come to an end and I wanted to appreciate every moment I was there."
---
You had one season managing Norwich City. How do you look back on managing such a club and how do you reflect on that particular season?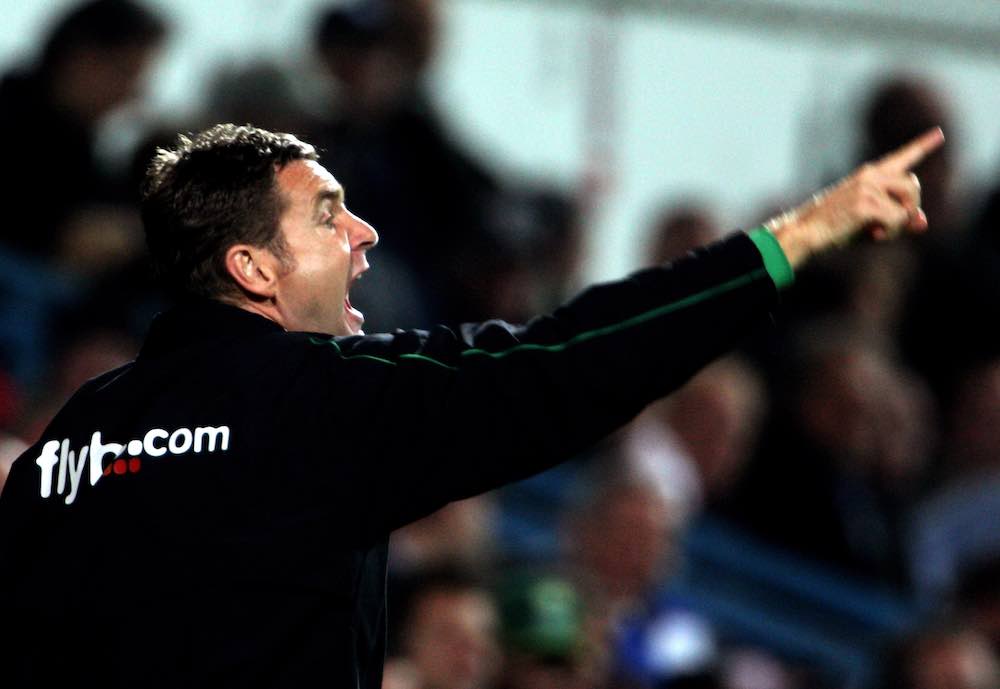 "I loved every moment of it. I was blessed. I had just signed a new contract with West Ham United for five years a couple of days prior, and when I signed the contract I was not allowed to go anywhere else in the Premier League an as assistant, but I was welcome to go as a manager to a club that was looking to get into the Premier League, or a big club. I did not think that would happen as quickly as it did.
"I got a phone call about going to meet Delia [Smith] and Michael [Wynn Jones] and the rest of the Norwich city board and then offered me the job.
"I loved every moment of my time at Norwich City and the biggest disappointment for me was when I went to see the board after the QPR defeat. I felt as if I never managed my time well to be honest, starting out in the gym at 6.45 in the morning and then going to watch teams after that.
"I was a glutton for punishment, getting home in the early hours, but that was a big error because that times I was burnt. I had two young kids and my wife and I went to see Delia and she asked me to take a few days off and think about it, but unfortunately, I had already made my mind up as I am stubborn like that.
"I said no I would rather resign from the position. Norwich City are a fantastic club and I loved every minute of it. They have a great set of supporters and I was honored and privileged to be part of it. It is just a pity that it did not last long. I remember managers phoning me up afterwards and saying that we all go through these moments, you have just got to manage them.
"I remember Sir Alex Ferguson told me Norwich City is a fantastic job but a very very difficult job. He elaborated by telling me that I go to watch a lot of games and the journeys that involves. To and from Norwich, in that respect, four hours each way in some cases.
"I could have not picked better owners at Norwich City, they were also fantastic people and they did everything to help me. I just felt that I was not focused on the job the way I should be in trying to do everything myself. But you learn through experience that you can't do it all yourself as a manager, and looking back that was probably my one regret, in that I knew I could do the job, I just did not manage my time well enough."
---
Finally, Peter, how would you describe your managerial philosophy?
"Well, I never have a philosophy. The philosophy I have got is what players have I got, and to try to get the best out of the players and put them in the right positions.
"In an ideal world, I would love in an attacking sense to play like FC Barcelona, and like Diego Simeone's Atletico Madrid without the ball.
"I remember as a player playing in central midfield and once or twice I was asked to play out of position and I did not feel as comfortable as I did in my environment in the middle of the pitch.
"I look at the players I have and I think what would suit us best. The ideal philosophy it to play fast-flowing, attacking football, like West Ham during the best FA Cup Final ever in 2006 against Liverpool. The 3-3 game which I was involved in as assistant manager.
"During my playing career at Celtic we had to play that way. The football with which I was brought up on, and the teams that I played in myself. I try to train my players in the same way, in that they are comfortable on the ball and the team has a purpose, not just keeping the ball for the sake of keeping it. You have to mix the game.
"To say that you have a philosophy is very difficult. Over a period of time a manager can have a philosophy if you are at a football club and you are guaranteed four or five years but, unfortunately, you are lucky to get four or five minutes now.
"You have got to use the players that you have and I would never put my players in a situation where they are not comfortable because you never get the best out of them. So in that respect, my philosophy is to pick a team on the players that you have.