The 2020 Copa Libertadores group stage kicked off last week and it gave us plenty of drama and entertainment.
Here at WFi, some familiar names from the South American Football Show gave their expert opinion on the teams and players to keep an eye on.
These predictions were (mostly) written before the first week of matches in the competition.
Tom Robinson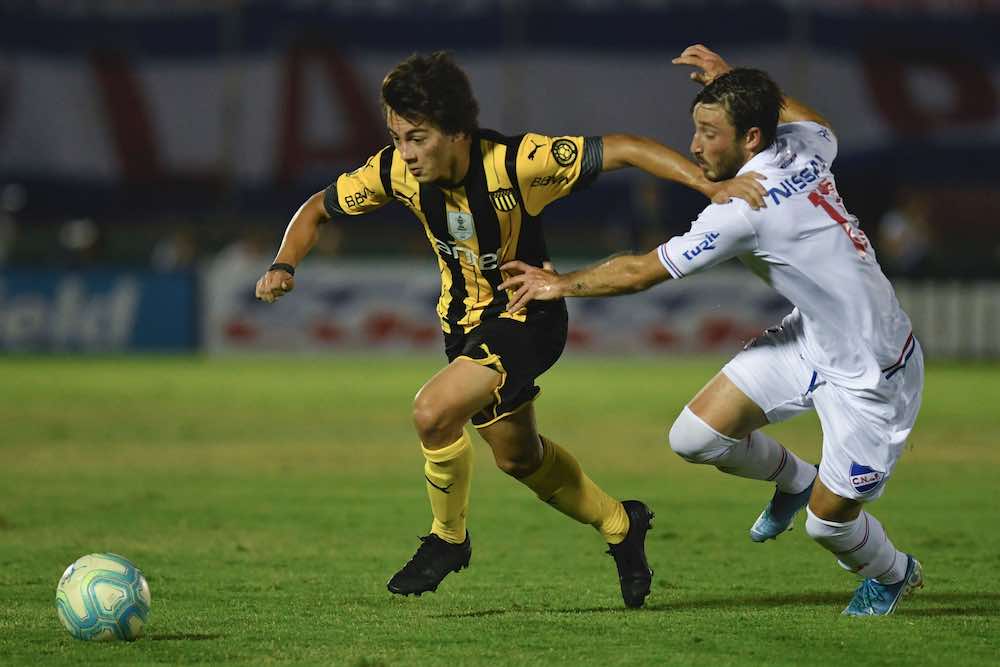 Winner
Given that Flamengo and River have largely kept their excellent squads together, both would be among the favourites again. Boca and Grêmio have been consistent quarter-finalists and I think that particularly the Xeneizes are looking stronger than last year.
However, I'm never one to take the easy option, so I'm going to double down on last year's prediction and plump for Palmeiras again.
They've still got that strong spine but have made some additions that could propel them to the next level. Ramires and Luiz Adriano bring proven class and experience, while Matias Viña is an excellent full back and was, for me Clive, the best player in Uruguay last year.
Rony was such a bright spark for Athletico Paranaense and another great signing. Throw in young talents Ángulo, Menino and Gabriel Veron and there's a lot to like.
Dark Horse
All eyes will be on Olimpia what with the marquee arrivals of Adebayor and Derlis and I definitely think the Paraguayans are well placed to improve on last year's run. Ecuadorian duo IDV and Barcelona both look good shouts for a good campaign, depending on which one emerges from a tough Group A, and I think Binacional could cause some upsets along the way.
Having said that, I'm going to plump for Racing. For my money the only Argentinian club outside of the big two who will trouble the latter stages, I'm interested to see what Beccacece can do with La Academia.
They have a settled, well-balanced squad and a fairly kind draw in the group stage. Lisandro López and Dario Cvitanich know where the back of the net is, Matias Zaracho is one of the best youngsters still plying his trade in Argentina and Marcelo Diaz is a class act at the base of the midfield. There are some green shoots beginning to emerge from their academy and the signing of Benjamin Garré could be inspired.
Young Talent
One of my favourite aspects of the Libertadores is seeing the young stars of tomorrow today and I can reel off a huge list of players I'm keen to see before inevitable moves abroad.
To cut to the chase, I'm massively drawn to the Uruguayan giants Penarol and Nacional. While I don't hold out any massive hopes for either of them in the tournament, they both have a number of excellent prospects.
The likes of Santiago Rodriguez, Brian Ocampo, Thiago Vecino and Mathías Laborda all catch the eye for Nacional, but 18-year-old Peñarol winger Facundo Pellistri is the real standout.
Creative, pacey and intelligent, the latest young academy prospect might give Diego Forlan's side the x-factor they need to break their recent run of group stage exits
Tom Nash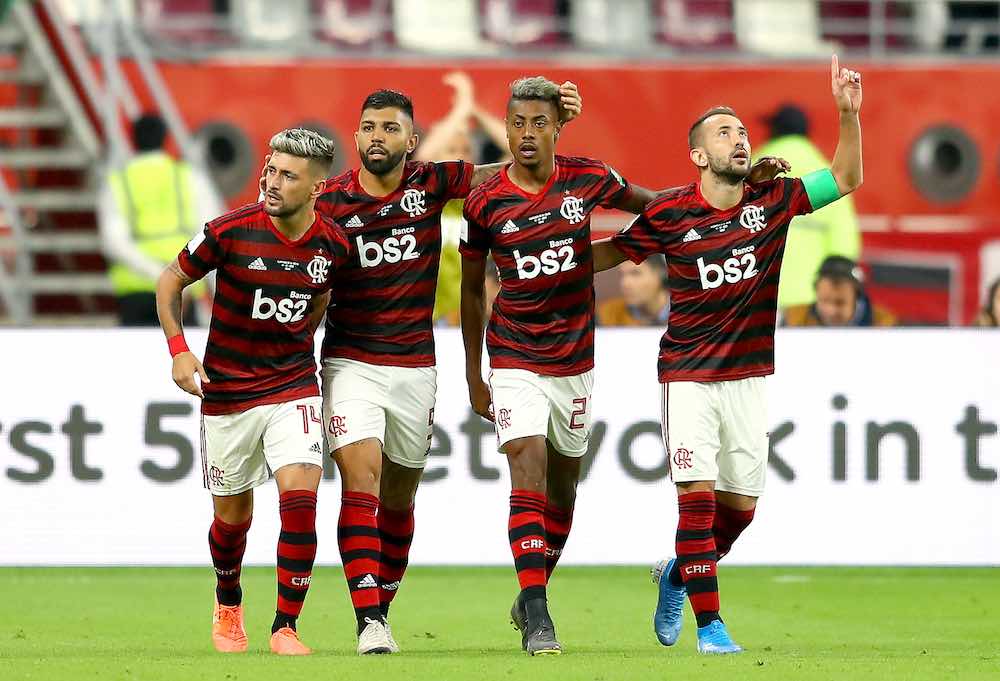 Winner
No team has retained the Copa Libertadores for 20 years now. The ever increasing financial superiority of the European game means that the winning side is usually stripped of its best players.
Flamengo, however, seem to be in a strong position to buck that trend. They have financial muscle that rivals most Serie A or La Liga sides, so have kept the team that won the 2019 title together and can even strengthen in June.
With Portuguese manager Jorge Jesus, and star attackers Bruno Henrique and Gabriel Barsoba all staying put, it's impossible not to see them as favourites. Not to mention that November's final will be played in their home stadium, the mythical Maracana.
Just like last year, River Plate look best placed to challenge them. Their superstar manager Marcelo Gallardo has committed to the club for the remainder of 2020 and has a very strong squad. Their main problem is the June transfer window, as much of their young talent looks primed and ready for a big money European career.
Boca Juniors and Grêmio also look well equipped to make the last four as they have done in previous years, and Palmeiras and Santos are less predictable under new management.
Dark Horse
My pick for the dark horse would be Ecuadorian side, Independiente Del Valle.
That's if we can even count them as a dark horse, having won last year's Copa Sudamericana and the recent U-20 Copa Libertadores.
They operate on a low budget but are coached superbly and no one will relish playing them. In fact, their group containing Flamengo and Barcelona is one of the most intriguing.
Seeing how far Hernan Crespo can take his very competent Defensa y Justicia side will also be interesting.
Young Talent
My player to watch would be Matías Zaracho of Racing. If the Argentine right winger plays well he may secure a move to a European team very soon.
The slightly older Gonzalo Montiel (right back) and Rafael Santos Borre (forward) of River are in a similar position.
Austin Miller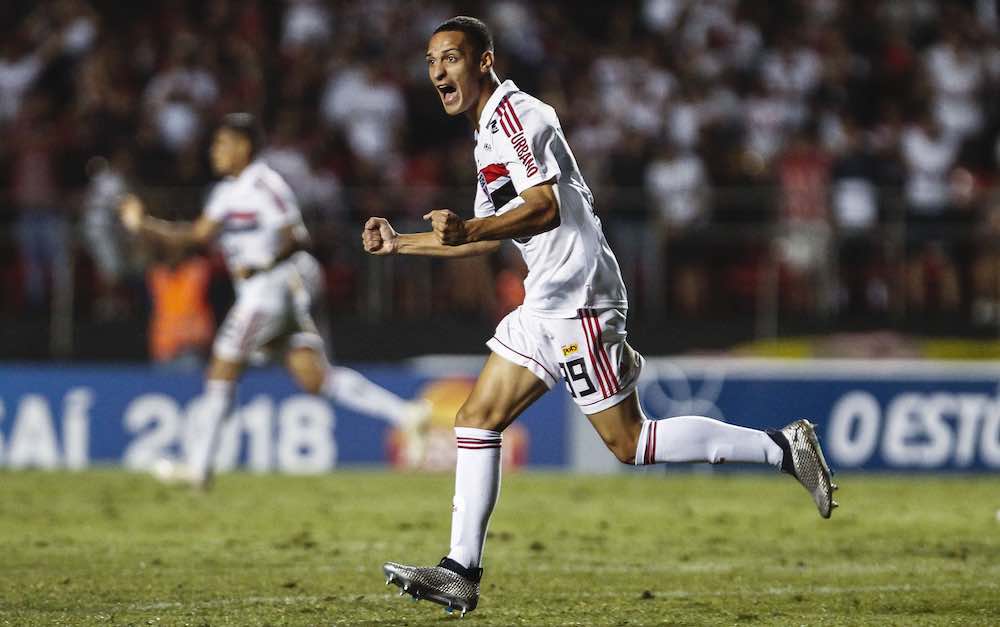 Winner
Flamengo. At this point it feels like picking anything other than a Flamengo repeat is unlikely. Yes, this is the famously topsy-turvy Libertadores, and yes, this is the famously falling short of expectations Flamengo, but this is a squad pretty much unrivaled on the continent. Could it all go wrong over two legs in August or September? Sure. Is it likely to? Probably not.
Dark Horse
Rather than picking a dark horse side to win the competition (increasingly unlikely in this age of big club dominance), I'll point out a couple of potential overachievers.
Barcelona are probably the name on the tip of everyone's tongue and rightly so, but I also like Olimpia for a potential SF run. The Paraguayans spent well, are by far the best side in their country, and aching to return to something resembling continental glory.
As far as some long shots that I feel could find their way into the knockout rounds, I like Bolívar as a shout to come out of Group B, and wouldn't be shocked to see Liga de Quito pull off a few surprises and beat out either River or São Paulo to a qualification spot in Group D.
Young Talent
Adam Brandon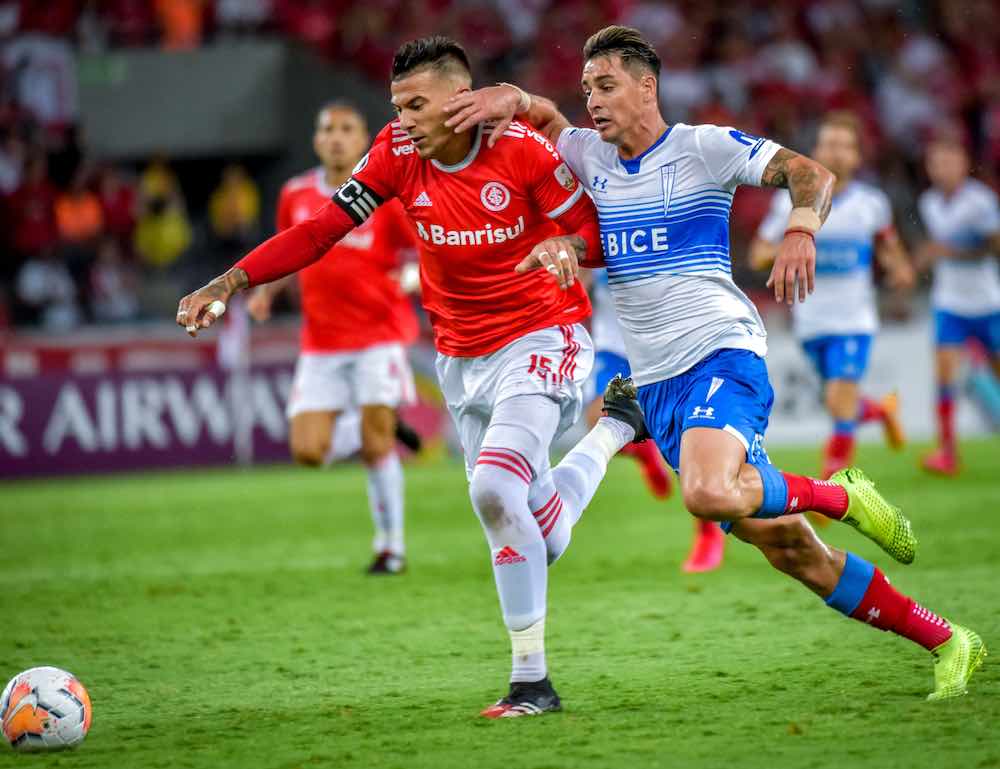 Winner
I think we could be about to embark on another period of Brazilian dominance. Brazilian sides won the competition four times in a row between 2010 and 2013 and it is easy to see at least a couple of them reaching the semi-finals again this year.
Gremio and Flamengo are two sides that like to be the protagonists in matches and both look like potential finalists to me in a competition increasingly rewarding attacking, enterprising football.
Argentine giants River Plate once again will be among the favourites having kept most of their squad together, and more importantly manager Marcelo Gallardo is still in charge.
Dark Horses
I feel a challenge to the status quo is most likely to come from Paraguay or Ecuador this year. Guarani came through the qualifying rounds and proved a tough nut to crack for Corinthians and Palestino.
While Olimpia have obvious quality going forward, yet some question marks remain over their defence. The presence of Emmanuel Adebayor increases the spotlight on them this year.
Copa Sudamericana holders Independiente del Valle reached the Libertadores final back in 2016 and have already fired a warning shot for the future by adding the U20 Libertadores title to their collection this year.
They are placed in a tricky group, but their ability not to just rely on home comforts and get wins away from home should see them through. Barcelona impressed in the qualifying rounds, with Fidel Martinez looking a cut above the competition – time will tell if he can replicate this in the group stages and beyond though.
Young Talent
Brazil and Argentina hog much of the talent on the continent, but the aforementioned Independiente del Valle recently won the U20 Copa Libertadores – beating Flamengo in the semis and River in the final.
In that side was an 18-year-old defensive midfielder named Moises Caicedo who seemingly has it all for his role.
IDV rate him highly enough that in the past two weeks he has been playing both for the first team and for the U20s in the Copa Libertadores in Asuncion.
During the recent U23 Olympic Qualifying Tournament held in Colombia, Edwuin Cetré from the host nation caught my eye, a wide player that likes to drift in and is always looking to play on the front foot.
He's dynamic and direct in style with both his running and passing. He's part of a Junior side that have been placed in one of the toughest groups, but he may well stand out in a Junior side that struggled in last year's edition.
From a Chilean perspective, Universidad Católica's Ignacio Saavedra is an up and coming holding midfielder tipped to move to Europe within the next couple of years. He suffered a serious injury at the end of 2018, so 2019 was a struggle for him. Signs in 2020 that he is starting to get back to the level he showed just before his injury, and his manager Ariel Holan really seems to believe in him.
Fellow midfielder Marcelino Nuñez is also set for a chance to shine in this year's competition, Nuñez offers a bit more offensively than Saavedra and might be seen as a useful option when Católica are chasing a win.
Simon Edwards

Winner
Common sense dictates that it will be a Brazilian or Argentine team that wins the Copa Libertadoes this year. While the joy of this competition is that the completely unbelievable will happen somewhere on the continent at least once each week, the comparatively vast riches of Boca, River, Flamengo, Sao Paulo and Palmeiras seem to have been sensibly spent building really impressive sides this year.
Boca Juniors look like they have a bit more dynamism to complement their quality while River Plate still have the tactically smart Gallardo at the helm of a very collective, technical passing side. Reigning champions Flamengo have retained most of their incredible talent and now play with the confidence of a side comfortable at the pinnacle of South American football.
Sao Paulo have spent a ridiculous amount of money to return to the Libertadores and have a squad full of international superstars. Dani Alves was the best player at the 2019 Copa America and now runs the show in midfield for the Brazilians. Juanfran plays behind at fullback, dominant Arboleda is strong at the back, Hernanes can still turn a game, Alexandre Pato is a high-quality player and flying Antony will terrify defenders on the wing.
For all their talent, Sao Paulo are perhaps far too pretty and expansive to win this tournament; you need a bit more grit to make it through dizzying Peruvian altitude, ferocious Uruguayan battles, sweltering Barranquilla nights and the rotund King Eddy Zenteno leading an unpassable defensive unit of ten fearless Bolivian warriors.
My prediction is that the 2020 Copa Libertadores winners will be Palmeiras.
The Brazilians absolutely adore a bit of shithousery. This is a team built in the image of the infamous scowling Felipe Melo. Melo is a man who loves a tackle as much as a sly jaw-breaking elbow to the face and the crunch of fingers beneath his studs.
Palmeiras are seasoned experts at defending a lead and with a healthy crop of dangerous attackers, they should be able to quickly notch up that first goal before retreating back to their impregnable defensive shape.
Luiz Adriano is a classy dynamic striker, Rony is a flying, pacey winger and Willian adds a bit of class. Stick Dudu and Bruno Henrique in behind and you have a great attacking unit who will all drop in and do their job when needed.
Dark Horses
If this was the Champions League then the list of title contenders would end there. This is the Libertadores however and that means every team mentioned above will have plenty of extremely uncomfortable evenings up against teams whose entire monthly operating budget is half Carlos Tevez's weekly wage.
Ecuadorian football is in an interesting place right now with plenty of exciting talent coming through. Independiente del Valle have acquired a fair amount of that talent and look set up to once again surpass expectations.
The tiny club has only a handful of fans but are winning many admirers with their attractive football and impressive results. They were 2016 finalists, won the 2019 Sudamericana and the 2020 U20 Libertadores.
LDU Quito also look like an interesting prospect, with a great deal of pace in wide areas and some excellent driving football. Barcelona have a similar approach and can definitely hurt teams countering at pace.
Olimpia and Libertad are far more controlled and measured in their approach but the experienced Paraguayan sides are very efficient and difficult to break down.
America de Cali probably look the best balanced of the Colombian sides and could do well if they can scrape through a tough group.
Finally Peruvian champions Binacional are one to watch at the extreme altitude of Juliaca. A team that has only been in existence for 10 years but has already won a national league championship. They have put together a bit of a ragtag bunch of talented but inconsistent journeymen which I think means you can expect them to be very good and very bad at times.
I will go for IDV as my dark horses. They could come unstuck against some of the more conservative, experienced sides who can manage the game but they will play some beautiful stuff and if they do well we can all enjoy it.
Players To Watch
Independiente del Valle have some great youngsters who will be looking to break through this year. Darlin Leiton is an incredibly quick winger while Marco Angulo and Moises Caicedo have been pulling the strings for their U20 team.
Facundo Pellistri is a really classy 18-year-old playmaker at Peñarol who has been entrusted with their sacred number 10 shirt. Antony of Sao Paulo will be off to Europe come the summer but the flying winger will have a big six months.
In terms of Colombians, it is a big tournament for Jorge Carrascal at River Plate. The incredibly talented attacking midfielder has everything apart from any sense of collective responsibility or responsibility. He can do anything he wants on the ball but too often what he wants is to beat three men and score from 40 yards, which isn't always advisable
After an impressive Olympic Qualifying tournament, Cetre of Junior could establish himself as a top-level winger this year. Edwin Mosquera is a very talented 18-year-old DIM winger who is dangerous and seems to show good maturity. Juan Manuel Cuesta is another talented DIM teenager who could have an impact.