+18, New UK and Ireland customers only, begambleaware.org, T&Cs apply.
By Andy Wales.
Injuries have blighted the career of Danny Ings but ironically it is now injuries to others, and an excellent run of form, that could present him with the opportunity to lead the line for England at this summer's Euros.
Ings first came to prominence at Burnley, playing an important role in their promotion from the English Championship and staying up in their debut season in the Premier League. It was during his four years at Burnley that Ings not only made an impact on the pitch but also within the local community.
He set up the Danny Ings Disability Sports Project in 2014 and is still involved with it to this day, despite leaving Burnley in 2015.
His transfer to Liverpool that summer was meant to be an opportunity to take the next step in his career. However, his early appearances were during the difficult final months of Brendan Rodgers' Anfield reign and a serious knee injury sustained in Jürgen Klopp's first training session prevented him being involved in the German coach's early plans.
After battling his way back to fitness, Ings sustained another serious injury. It was a bitter blow to the striker and effectively ended his hopes of being a part of Klopp's Anfield revolution.
Use your football knowledge to make bets on the football stock market – Football Index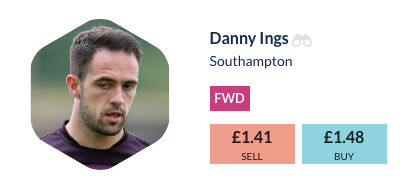 In his prolonged absences, the Liverpool team was evolving. With his pace, movement and work rate, many onlookers believed Ings was suited to play in a Klopp team and were excited at his potential to develop under him. 
After losing two years of his career to knee injuries, Ings struggled to find his way into contention during the 2017/18 campaign and it became clear a move away from Liverpool was what he needed. That came via a transfer to his boyhood club Southampton in the summer of 2018, initially on a one year loan. 
It gave Ings the opportunity to play more regularly, as he worked his way to full match fitness and sharpness, as well as rediscover his confidence. It proved to be a tough first season at St. Mary's for Ings as the team struggled in a fight against relegation that saw manager Mark Hughes sacked in December 2018 and replaced by Ralph Hasenhüttl. 
Ings only registered 7 Premier League goals from his 24 appearances and picked up a couple of niggling injuries, but the run of game time undoubtedly helped him rebuild himself physically after a testing few years. Indeed, as well as his work in the community, it is also the way he has responded to the serious injuries that cost him a chunk of his career are testament to his character.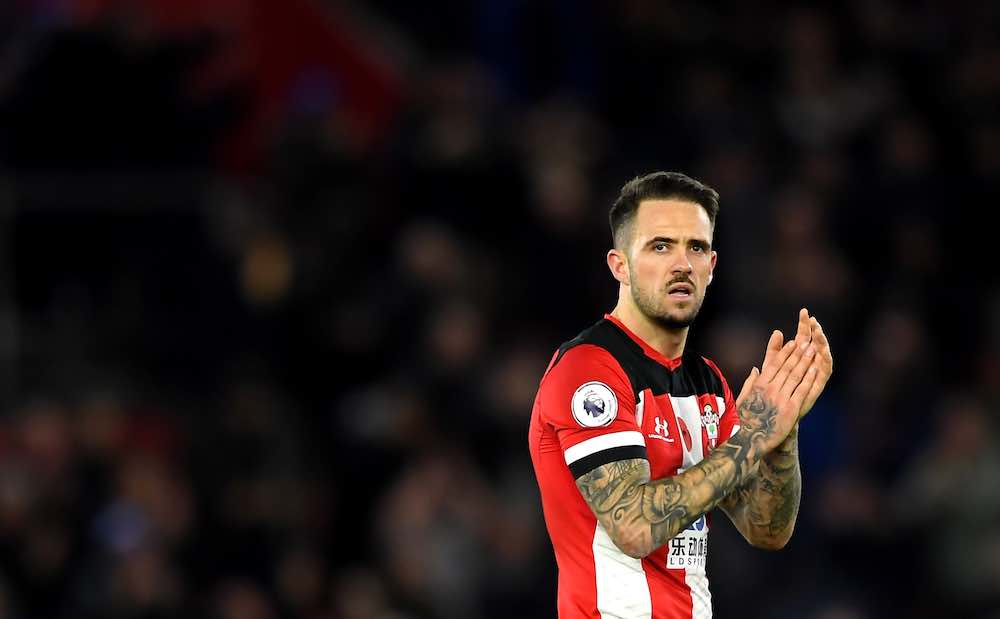 The metamorphosis became complete this season. With Southampton playing quicker football under Hasenhüttl, the attributes of Ings have come to the fore. His off the ball work, when his team are both in and out of possession, is appreciated by team-mates and manager alike. 
Southampton captain James Ward-Prowse echoed this in an interview in January: "Everyone sees the goals but if you watch us press as a team he sets it off with Longy and he's getting his rewards."
"He has done more than enough already [for an England call-up], not just from his goals but also from the way he is working without the ball."
His manager Hasenhüttl had similar praise when asked about his striker potentially receiving an England call-up: "I think if one player from my squad deserves it, then it's him."
The Austrian coach also pointed out the value of Ings scoring record: "I think it's even more spectacular if you are scoring for a team that's not a so-called big club; that really proves you can do it.
"He has a lot of self-confidence now and he shoots from every position and this is not a coincidence that he's scoring more."
This is a view backed up by the statistics. England's other striking options are Tottenham Hotspur's Harry Kane, Manchester United's Marcus Rashford and Chelsea's Tammy Abraham.
Both Kane and Rashford are currently injured and face a lengthy spell on the side-lines. 
In terms of non-penalty goals, he leads his fellow Englishmen in this season's Premier League charts:
Goals scored by Englishmen – Premier League 2019/20
Ings 15
Abraham 13
Kane 9
Rashford 9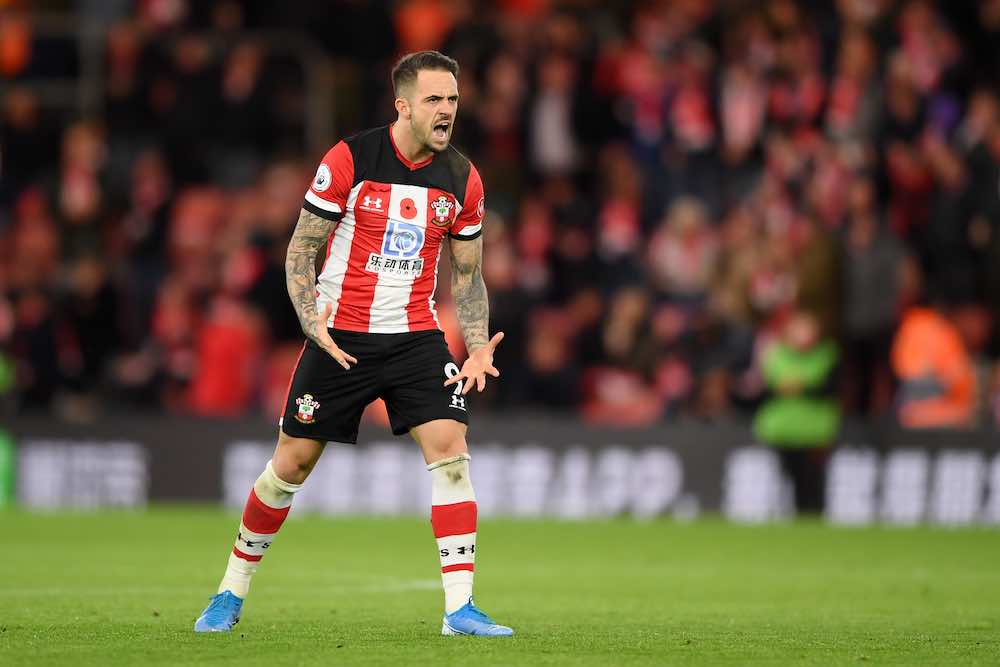 Obviously, the injuries to Rashford and Kane impact their ability to affect those totals. So, it's perhaps fairer to compare non-penalty league goals per 90 minutes:
Ings 0.70 
Abraham 0.60
Kane 0.46
Rashford 0.43
In terms of pure (open play) output, Ings leads the way. At the age of 27, Ings is at his physical peak whilst also being able to draw upon experience.
His run of excellent form this season is more than just a feel-good story; it's him finally fulfilling his potential.
With his two first-choice strikers doubtful for this summer's Euros, England manager Gareth Southgate should be calling on Danny Ings to help provide the necessary firepower.
Buy shares in Danny Ings on Football Index – bet on the football stock exchange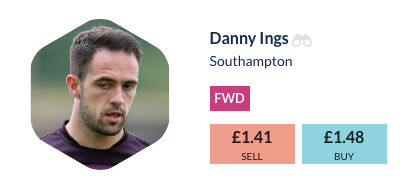 +18, New UK and Ireland customers only, begambleaware.org, T&Cs apply.