Jerry Mancini spoke to WFi Italian football expert Joe Fischetti to discuss Napoli's turbulent 2019/20 season which has seen regression on the pitch and changes in the dugout.
---
Last season, Napoli finished in second place behind Juventus. It was their first complete season under Carlo Ancelotti. What were your expectations for Napoli in their second season under the Italian coach? Did you see Napoli contending with Juventus for the Scudetto?
"Though Napoli finished second last season, you could argue they took a step back from the season prior under Maurizio Sarri. In 2017/18, Napoli were one point behind Juventus with four matches to go and ultimately finished only four points behind the champions.
"Last season, Napoli were already six points back by matchday 10, and Juventus slowly pulled away from there. It was never really a competition.
"I was cautiously optimistic heading into this season.  I expected Juventus to win the scudetto again but thought Napoli would be more competitive than in 2018/19. The core of the team was essentially unchanged and the squad improved with the additions of Lozano, Manolas, Meret, Elmas, Di Lorenzo and others.
"It would also be their second season under Ancelotti, so they would no longer be adapting to a new style.  My expectation was that Napoli would be competing with a much-improved Inter squad for second place.
"I hoped (but did not expect) that Napoli would compete for the Scudetto, with the help of Inter, who had the potential to take points from Juventus."
---
Do you think Aurelio De Laurentiis' was wrong in how he dealt with the team in bad form by forcing them into a training ground retreat, or was it Ancelotti's approach which hurt the club?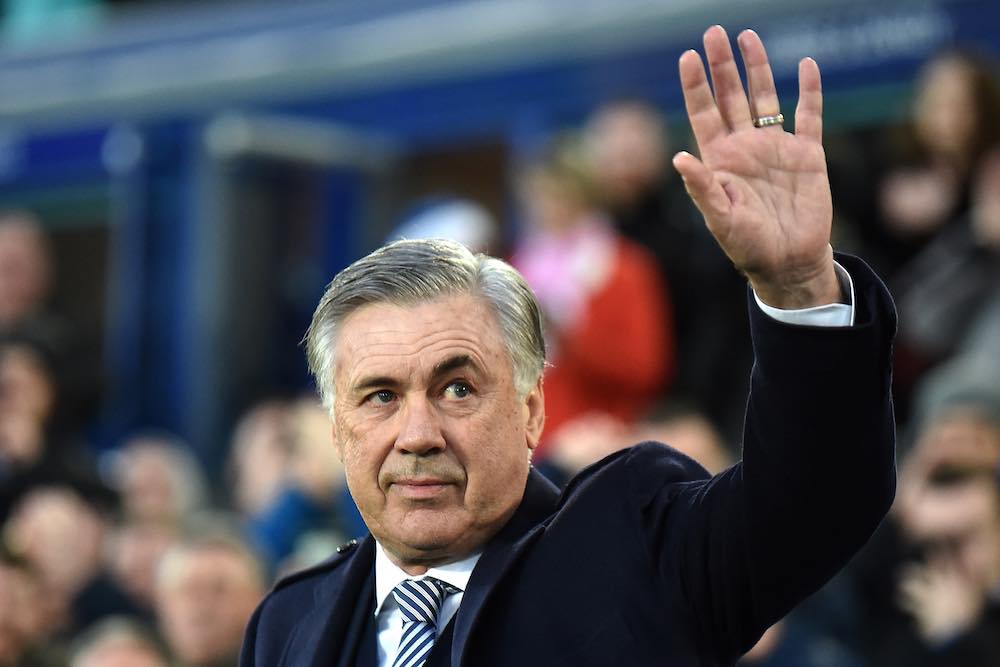 "I understand why De Laurentiis wanted the team to go in ritiro, as this is a common strategy when teams are struggling, but I completely disagree with the approach.
"The decision to go on retreat typically resides with the manager. It's not the owner's job to discipline players. Ancelotti did not want to do a retreat, and by going over Ancelotti's head De Laurentiis undermined the integrity of the coach, only exacerbating the problem.
"De Laurentiis should have spoken only to Ancelotti and left the authority with him to decide whether a retreat was required.
"The owner needs to trust his manager.  If De Laurentiis disagreed with Ancelotti's approach and the results continued to be poor, then De Laurentiis' recourse would have been to fire Ancelotti."
---
The season didn't start well for Napoli and after their win against Genk clinched their spot in the Round of 16 in Champions League, they elected to fire Ancelotti and replace him with Gennaro Gattuso.
How did you feel about the club firing Ancelotti after qualifying for the round-of-16 in Champions League?  Did they make the decision at the right time?
"From day one I thought this was the right decision. I've always been very fond of Carlo Ancelotti but at this point, the damage was beyond repair.
"Ancelotti is a players' coach. He trusts that his players will be disciplined and professional.
"I appreciate that Ancelotti has Champions League experience (and that Gattuso does not), but after the group stage, the Champions League is extremely difficult no matter who is in charge.
"For me, it was more important the club get back on track in Serie A, and that simply wasn't going to happen under Ancelotti."
---
Following the firing of Ancelotti and the team's poor performance under the Italian, the Partenopei signed Gattuso as the club's new manager. What were your thoughts on this signing when it happened? Did you feel there were better choices the club could have made?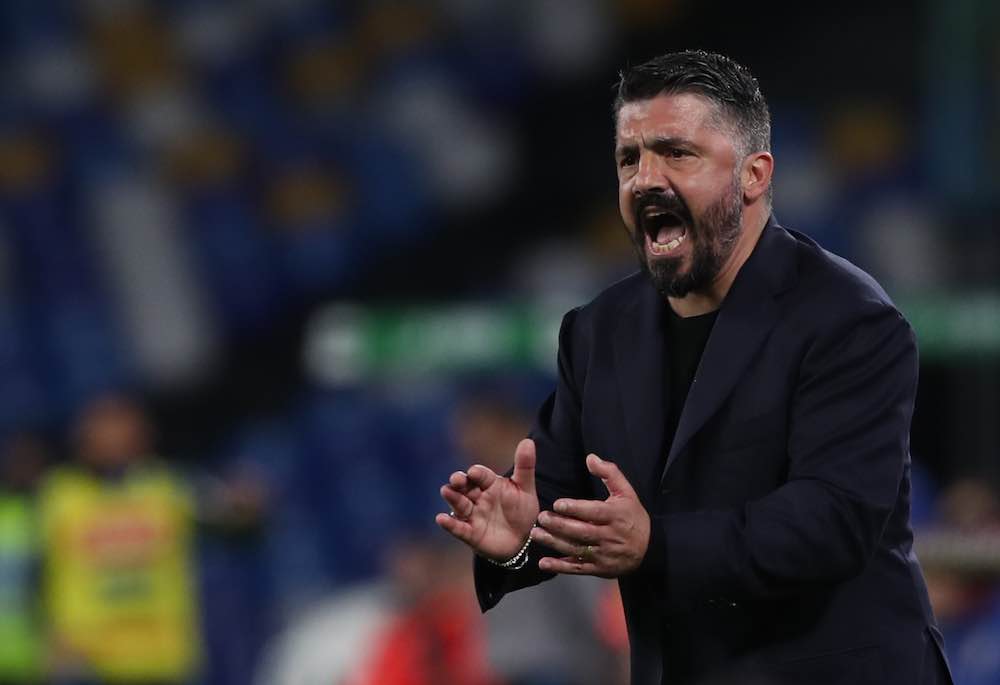 "I thought Gattuso was the perfect signing. The players had taken too many liberties and lost respect for the manager and the owner. De Laurentiis needed to bring someone in to whip these guys back into shape, and who better to do that than Gennaro Gattuso? Gattuso is known for his grit, tenacity and work ethic, and he expects his players to work as hard as he did as a player.
"He does not shy away from calling players out and disciplining them if need be. We saw this with Allan, who did not play against Cagliari because Gattuso felt he was walking around too much in training.
"I don't believe there were better choices out there. First, this club is too far behind Atalanta to qualify for the Champions League, so that essentially rules out the top tier of managers. The names I have heard floating around are Massimiliano Allegri, Gian Piero Gasperini, Luciano Spalleti, Ivan Juric and I suppose Stefano Pioli if Milan moved on from him.
"If Allegri is available, I think that would be an upgrade, but he has reportedly signed a contract for a big English Premier League club. Gasperini is a great coach, but you need to build the right squad to play his style. I suspect most clubs will be tightening their belts this summer in the wake of coronavirus so a complete overhaul of this Napoli roster seems less likely now.  Much like Juventus is struggling to play Sarri-ball, I would expect Napoli to struggle to play Gasperini's style with the current roster. Also, Gasperini is expected to renew his contract with Atalanta.
"Spalleti had previously been rumoured to replace Pioli at Milan, but who knows what will happen with the owner and management situation there at the moment.  In any event, I don't believe Spalleti, Juric or Pioli are significant upgrades to Gattuso.
"Finally, Gattuso has delivered results. The club will not qualify for Champions League, which would have triggered an automatic one-year renewal of his contract. But under Gattuso the club: (1) has risen back to sixth in Serie A and therefore have a good chance to qualify for Europa League; (2) have advanced to the semi-finals of the Coppa Italia and can possibly win the cup; and (3) can potentially advance to the quarterfinals of the Champions League after a draw in their first leg against Barcelona. I think that warrants at least a one-year extension."
What are your thoughts on Napoli's season this year? Do you think Gattuso has done a good job in his short time with the club?
"It's been a crazy year and, of course, a very disappointing one as far as results go.
"I think Gattuso has done a great job. He was heavily criticized after losing four of his first five Serie A matches, and even De Laurentiis said he wished he could fire Gattuso and bring Ancelotti back. But those criticisms were somewhat harsh in my opinion.
"Gattuso inherited a very messy situation. You cannot expect results to change overnight. Two of those losses were against Inter and Lazio, who are competing for the scudetto. Also, he was unfortunate to lose his first match with Parma scoring the winner in added time.
"Since then, Napoli have five wins and a loss in Serie A. They've also eliminated Perugia and Lazio in the Coppa Italia and beat Inter 1-0 at the San Siro in the first leg of their semi-final."
---
Dries Mertens' contract is set to expire in June. The club has been in ongoing discussions to renew his contract, however, no concrete decision has been made. Do you see the forward returning with Napoli or do you see him going to a new club next season?
"Given the role Mertens played in the mutiny and the success Arkadiusz Milik has had this season, my initial expectation was that Mertens' contract would not be extended. However, after Gattuso took over, results started to improve, it appeared more and more likely that he would stay.
"What we know is that Mertens loves the city of Naples. If he did leave, I doubt it would be to play for another Serie A team.
"We also know that Mertens is very close friends with long-time Napoli staffer Tommaso Starace. In fact, the two are so close that Mertens dedicated his Champions League goal to Starace, and the friends continue to communicate with each other via video call while self-quarantining due to coronavirus in Italy.
"The contract discussions with De Laurentiis reportedly included a role with the club post-retirement, which would be very enticing for someone who loves this club and its city.
"Mertens recently broke Marek Hamsik's record of most goals for Napoli in all competitions. However, the Belgian is still 16 goals back of the record for most Serie A goals for Napoli, a record that was set way back in 1937 by Attila Sallustro. If Mertens extends his contract for two years, as reported, he may be able to break this record as well.
"I'd love to see him re-sign. Though Mertens would be competing with Milik and Andrea Petagna for playing time in the striker role, he's a versatile player that can play in a variety of positions.
"In a 4-3-3, you would expect either Milik or Petagna to start up front, but Mertens could provide a different look off the bench.
"Alternatively, he could play as a centrocampista in this formation. In a 4-4-2, Mertens would pair well with either Milik or Petagna, much like Lautaro Martinez and Romelu Lukaku at Inter."
---
Do you see Napoli competing for the scudetto next year or did they now take a step back?
"In terms of position in the table, Napoli indeed took a step backwards. Since the 2012/13 season, Napoli have only once finished outside the top three (in 2014/15).
"Barring an unlikely collapse by Atalanta, Napoli's ceiling this year is fifth, and it would not be out of the question for them to miss out on the Europa League.
"As a result, the club will take a small step backwards in revenue. Napoli have the financial stability to manage that, as they did in 2014/15. They also have enough quality and depth in the squad to still compete for the scudetto.
"Napoli were initially expected to be very active in the summer transfer market, but that could change as clubs deal with the after-effects of coronavirus.
"I also think Napoli can still compete for the scudetto because Serie A, in general, will remain competitive.
"Inter and Antonio Conte have built a very strong squad, and I expect them to be the biggest threat to Juventus.
"Hopefully, Lazio can add some depth and continue to compete as well. Atalanta remain strong, and while they may not challenge for the scudetto, they have enough quality to take points from the top teams."