Before COVID-19 caused the suspension of Serie A (and every other football league in Europe), fans were enjoying one of the most entertaining and dramatic campaigns in recent memory.
In the first of a two-part series, Joe Fischetti takes a look back at the top ten stories of the Serie A season that was.
10. Mihajlovic coaches Bologna while battling leukemia
In a press conference on July 13, 2019, Bologna manager Sinisa Mihajlovic announced that he had been diagnosed with Leukemia.
Mihajlovic joined Bologna in January 2019, replacing Filippo Inzaghi who managed only two wins in 21 matches. Mihajlovic won nine of his 17 matches in charge to lead the club to a tenth-placed finish.
The Serbian made a surprise appearance on the touchline to coach Bologna's first home match of the 2019/20 campaign, having undergone chemotherapy the month prior. The Rossoblu managed an emotional 1-0 victory thanks to a Roberto Soriano goal in added time.
In the following match, with Mihajlovic back in hospital, Bologna went into the break 3-1 down to Brescia. Mihajlovic gave his half-time speech via hospital telephone and the club stormed back to win 4-3.
Later that evening, the team bus stopped at the Sant'Orsola hospital where Mihajlovic was being treated and the players chanted his name until he appeared in his window and waved.
On December 9, 2019, Bologna City Council unanimously approved a motion make Mihajlovic an honorary citizen of Bologna.
9. Rocco B. Commisso

In June 2019, Rocco B. Commisso, the billionaire founder of American cable provider Mediacom, acquired Fiorentina. The Italian-born American set out to restore passion for Calcio in Florence and it didn't take very long for him do to so.
In August, La Viola signed veteran forward and ex-Bayern Munich star Frank Ribery.
Already a fan favourite, Commisso dominated the headlines in early February after criticizing the referees following a 3-0 defeat to Juventus. The 70-year-old was particularly furious about the second penalty awarded to Juventus.
The outspoken Fiorentina owner expressed his disgust with the decision, adding that Juventus have a large enough wage bill and talent pool that they're capable of winning without the assistance of the referees. This led to online disputes with the president of the Referee's Association, Marcello Nicchi, and Juventus vice-president, Pavel Nedved.
Since taking over the club, Commisso has been committed to replacing the nearly 90-year-old Stadio Artemio Franchi.
Like other Serie A owners have learned, though, the red tape in Italy makes this nearly impossible. On March 6, Fiorentina announced it would not participate in a tender for the Mercafir lands on which a new stadium was proposed to be built.
Commisso penned an open letter to Fiorentina fans explaining that while he still intends to replace the Franchi, the Mercafir tender did not meet his three objectives for a new stadium: (1) quick regulatory approvals and end of construction by 2023; (2) Reasonable costs to develop and maintain the site; and (3) Fiorentina to have full control of the construction and operation of the stadium.
Despite living in America, Commisso has spent his fair share of time in Italy and Viola supporters could not be happier with the new ownership.
8. Revolving door of managers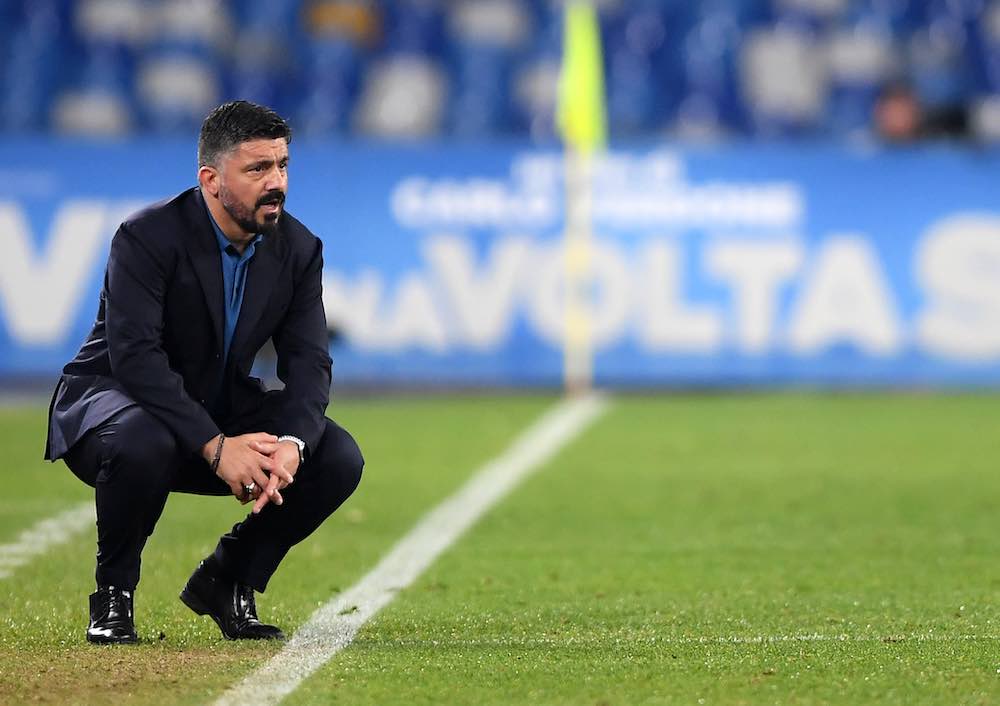 Over the course of the 2019/20 campaign, half of the league's clubs replaced their manager at least once and 32 different managers have taken charge of a Serie A club.
Some of these changes have been positive. Gennaro Gattuso took over for Carlo Ancelotti after Napoli went winless in seven matches and boycotted a team retreat ordered by Napoli President Aurelio De Laurentiis.
The club was in seventh place when Gattuso took the reins, then dropped all the way down to 11th before the former AC Milan midfielder turned it around. They now sit in a Europa League position in sixth place.
Stefano Pioli took over for Marco Giampaolo at AC Milan. After an impressive run with Sampdoria, Giampaolo struggled to deliver results for the Rossoneri. Since taking over, Pioli has a record of seven wins, six draws and six losses, and Milan are now competing for the final Europa League spot.
Claudio Ranieri replaced Eusebio di Francesco at Sampdoria. When Ranieri took over, Sampdoria were dead last with a record of one win, no draws and six losses and had scored only four goals. Since then, the Blucerchiati have risen to 16th place in the table, one point clear of the relegation zone, and they have a game in hand. Ranieri has awoken last season's Capocanniere, Fabio Qaugliarella, who has six goals in his last six matches.
Others have not fared so well. Torino have plummeted in the table. Results have not improved after replacing Walter Mazzari with Moreno Longo. The club has lost all three matches under Longo and seven straight in all competitions.
Genoa are hanging on to survival under Davide Nicola, who replaced Thiago Motta. Motta lasted only ten matches after taking over for Aurelio Andreazzoli, collecting only nine points during that time.
Finally, Brescia are likely to return to Serie B. The club replaced Eugenio Corini with Fabio Grosso. Grosso lasted only three matches, losing all three and failing to record a single goal before Corini was brought back. Corini was then sacked for a second time in the same season and replaced by Diego Lopez.
With 12 matches remaining, the revolving door just may continue to spin.
7. Ronaldo's goal-scoring streak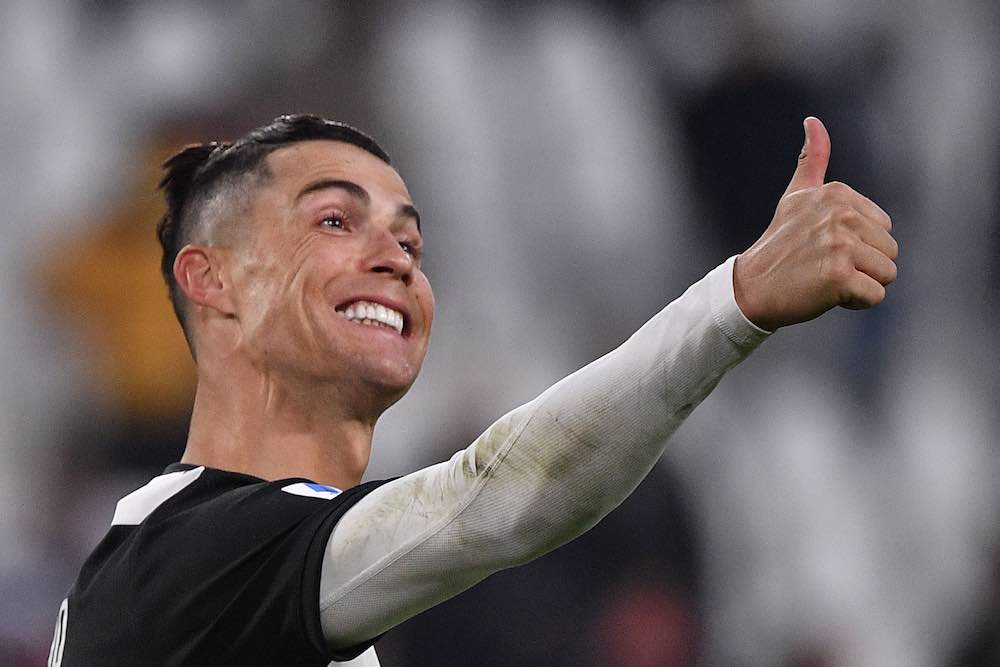 Early in the Serie A season, Cristiano Ronaldo struggled to find the back of the net. The Portuguese superstar netted only five times in his first 11 matches, though reports would later surface indicating the forward add been playing through injury.
Ronaldo would eventually return to full fitness and began to score at his usual clip. The five-time Ballon d'Or winner would go on to score in 11 consecutive starts, accumulating 16 goals in the process.
In so doing, the 35-year-old tied legends Gabriel Batistuta and Fabio Quagliarella for most consecutive Serie A games with a goal. Remarkably, Quagliarella accomplished this feat just last season at the age of 36.
The streak included Ronaldo's first-ever Serie A tripletta (hat-trick), scored on January 6 against Cagliari at the Allianz Stadium.
Upon tying the record, Ronaldo received a playful congratulatory message from Batistuta. The ex-Fiorentina star tweeted: "Congratulations to Cristiano for the record!!!!!! The only thing is that resting seems to me easier," alluding to the Brescia match that Maurizio Sarri elected to sit Ronaldo out.
Nonetheless, this was a remarkable accomplishment to be added to a very long list of accolades.
6. Drama at Milan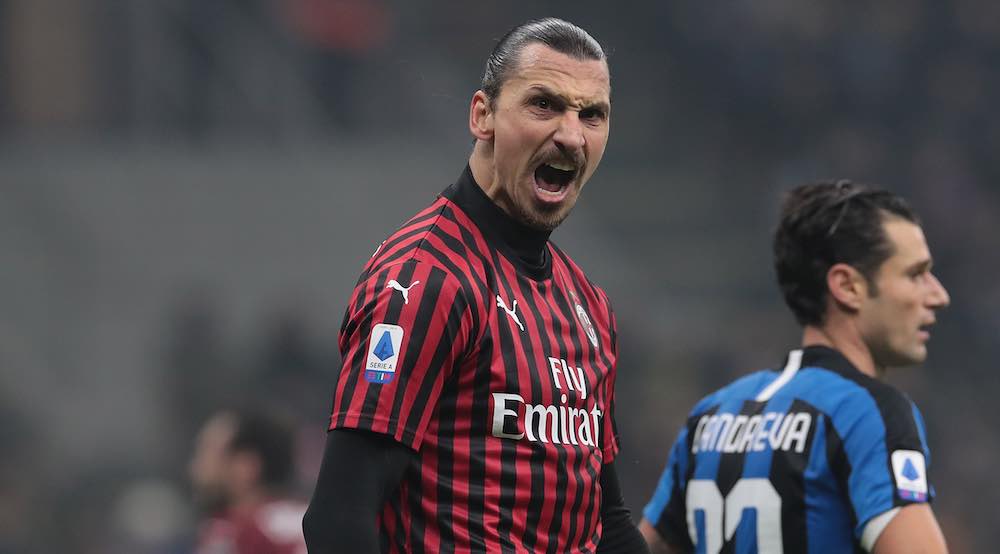 There has been no shortage of drama at Milan this season. The 2019/20 campaign began, much like prior seasons, with a change in direction.
Club legends Svonomir Boban and Paolo Maldini were appointed Chief Football Officer and Sporting Director, respectively.
Marco Giampaolo was named manager, replacing Gennaro Gattuso, who led Milan to a fifth-placed finish in 2018/19, just one point shy of the final Champions League spot.
Giampaolo's time with Milan was short-lived. The ex-Sampdoria manager was sacked after starting the season with three wins and four losses. Pioli did not fare much better immediately after taking over.
Everything changed during the January transfer window, or more precisely, on December 27, when Milan announced that Zlatan Ibrahimovic would be returning to the club on a six-month contract.
The 38-year-old Swede, and Milan's 'IZ Back' campaign, dominated the headlines. The signing overshadowed a transfer window that Boban and Maldini should have been heralded for. With Milan missing out on Europa League action for violating Uefa's financial fair play regulations, the duo managed to move on Mattia Caldara, Fabio Borini, Suso, Ricardo Rodrigues and Krzysztof Piatek.
Ibrahimovic lived up to the hype and yet again proved his critics wrong, leading the Rossoneri to a record of four wins, three draws and two losses since re-joining the club.
But just as things were looking up, rumours surfaced that team CEO Ivan Gazidis had been in discussions with former RB Leipzig manager Ralf Rangnick, lining him up to become both manager and sporting director next season.
Amid the speculation, Boban accused Gazidis of going behind the directors' backs in an unauthorized interview with Gazetta dello Sport. Boban was subsequently dismissed and many expected Maldini would be next.
Meanwhile, Maldini was fighting his own battle with former Milan sporting director Massimiliano Mirabelli. Mirabelli questioned Maldini's qualifications, telling TuttoMercatoWeb that having Maldini as director is "like being a doctor without going to primary school."
Maldini responded, saying any negative comments from Mirabelli are a compliment, and that Mirabelli should not talk about education.
As it stands, Maldini remains with the club and recent reports indicate that Rangnick has turned down ownership's offer. Needless to say, this saga is far from over.
---