By Joe Fischetti.
On March 6 Napoli manager Gennaro Gattuso met with team President Aurelio De Laurentiis at Castel Volturno to discuss a possible contract extension.
Gattuso was hired to replace previous manager Carlo Ancelotti who was unable to maintain the form that saw Napoli finish second in Serie A in 2018/19. Ancelotti lost the dressing room after the players boycotted a team retreat ordered by De Laurentiis.
Ancelotti was sacked on December 10, just hours after securing Napoli's place in the elimination round of the Champions League with a 4-0 victory over Genk.
While the Partenopei have fared well in tournament play, they had struggled mightily in Serie A, going winless in the seven matches prior to Ancelotti's dismissal.
Gattuso was hired to see Napoli through to the end of the 2019/20 campaign. His contract includes an automatic renewal for the 2020/21 season if the club qualifies for the Champions League.
With Atalanta having another strong season, Napoli are expected to finish outside of the top four in Serie A. Nevertheless, all indications are that Gattuso's contract will be extended, and rightfully so.
Here are five reasons why it makes sense to bring Gattuso back:
Gattuso Has The Required Leadership Qualities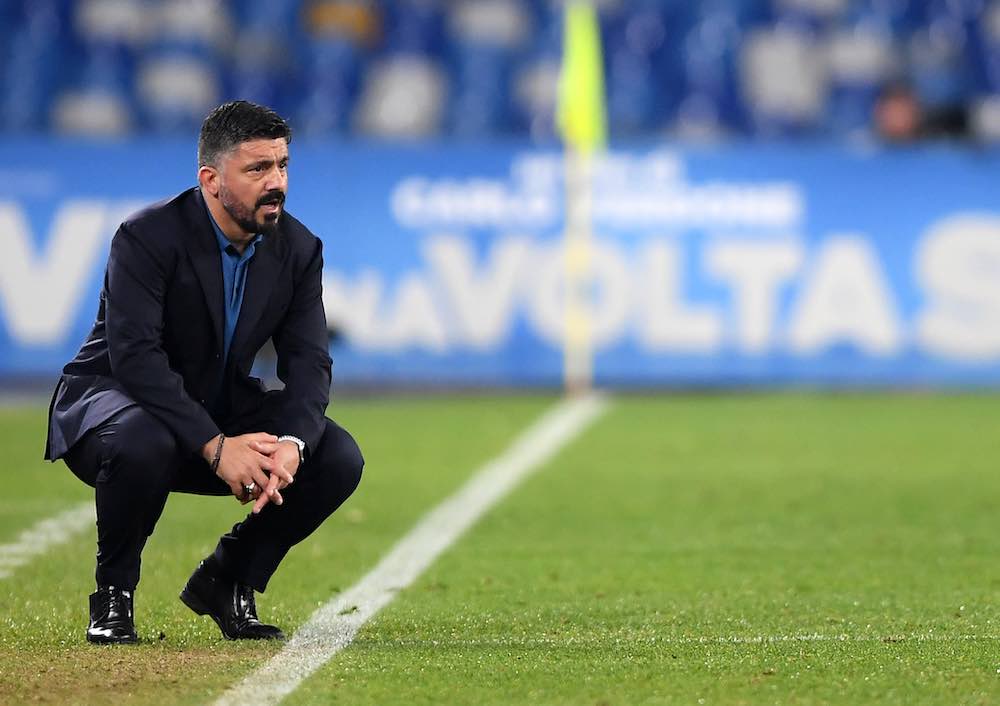 Gattuso has a very different coaching style than Ancelotti. Ancelotti is known to be a players' coach, trusting his squad to be professional. Unfortunately for Ancelotti, the players were not professional at all. Gattuso, on the other hand, is known for his grit, tenacity and work ethic.
"Players are professionals, it doesn't matter if their contracts are renewed or not," Gattuso said after a 1-0 victory over Cagliari, a game in which Allan did not play due to a lack of effort on the training ground.
"I respect my players and would climb mountains for them, but they have to work for me too. I want them to respect the club, to respect their profession and their teammates."
Granted, this club could look very different next season. Jose Callejon is expected to move on when his contract expires in June. His Spanish compatriot, Fabian Ruiz, could also be on the move with many large clubs expressing interest.
The signing of Verona defender Amir Rrhamani and the interest Napoli have expressed in his teammate Marash Kumbulla suggest that Kalidou Koulibaly could be departing as well.
Napoli have signed SPAL striker Andrea Petagna and are reportedly interested in Sassuolo winger Jeremie Boga.
Aside from Ruiz, the core of this club will remain. Gattuso has rekindled the passion in Lorenzo Insigne and Dries Mertens.
Mertens' contract expires this summer as well but it seems the player and club are close to signing an extension.
With a similar starting 11, Gattuso remains the most qualified to lead this squad.
Gattuso Has Delivered Results
After a slow start, many were questioning whether Gattuso was the right person for the job. Only a month after hiring him, De Laurentiis reportedly wished he could sack Gattuso and bring back Ancelotti, who had already moved to the English Premier League to manage Everton.
Gattuso's early struggles were understandable, though. The Italian inherited a team in turmoil and his first six Serie A opponents included Lazio, Inter and Juventus.
Including that Juventus match, Napoli have won five of their last six in Serie A and have risen to sixth in the table. They're only one match away from the Coppa Italia final, after defeating Inter 1-0 at the San Siro in the first leg of their semi-final tie.
Napoli are still alive in the Champions League as well, having drawn Barcelona 1-1 at the San Paolo in the first leg of their Round of 16 tilt.
No Better Option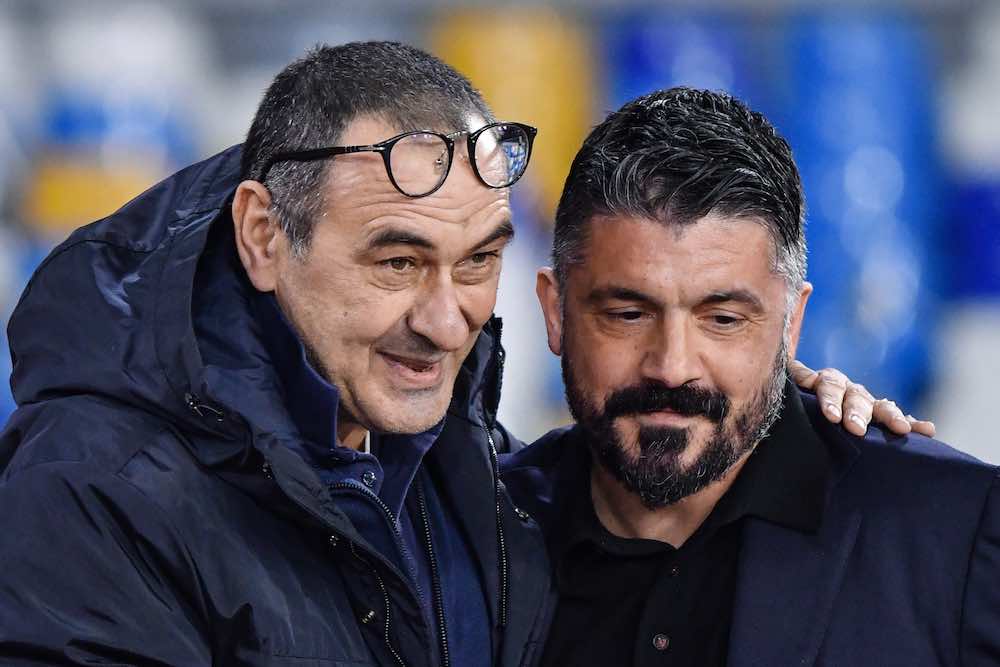 With Napoli expected to miss the Champions League for the first time since the 2015/16 campaign, managers looking to compete in the top European competition will likely pass on the opportunity.
Amongst those managers is ex-Juventus boss Massimiliano Allegri. Allegri has reportedly agreed to a deal with a large English Premier League club.
Other options include Gian Piero Gasperini (Atalanta), Ivan Jurić (Verona) and Luciano Spaletti (who has taken a year off while he remains under contract with Inter).
Gasperini is currently under contract with Atalanta until 2022. Atalanta president Antonio Percassi recently revealed that he is exploring extending Gasperini's contract and would be happy to have the manager as Atalanta's Sir Alex Ferguson.
Juric's success this season has drawn the attention of West Ham United, who may replace struggling interim manager David Moyes.
Up until recently, Spaletti was considered the frontrunner to replace Stefano Pioli at AC Milan. Reports have since surfaced indicating that Milan CEO Ivan Gazidis has been in discussions with former RB Leipzig manager Ralf Rangnick since December regarding a dual sporting director/manager role with the club.
Finally, the grass isn't always greener on the other side.  In 2018/19 Gattuso led Milan to a fifth-place finish, just one point behind Inter for the final Champions League position. Club and manager mutually agreed to move on, to the detriment of Milan. Gattuso's replacement, Marco Giampaolo, lasted only seven weeks before being sacked, while Milan are now hoping to qualify for Europa League.
The 4-3-3 Formation
This squad was originally built to play in Maurizio Sarri's 4-3-3 formation. Ancelotti tried to implement a 4-4-2, but with limited success. Though Napoli finished second in the table in 2018/19, their 79 points did not come close to the 91 points Sarri's Napoli posted the year prior.
Gattuso has restored the 4-3-3, but unlike Sarriball, his formation is defence-oriented. De Laurentiis and sporting director Cristiano Giuntoli augmented the squad by acquiring holding midfielders Diego Demme and Stanislav Lobotka in the January transfer market.
Gattuso's system is also flexible. The wingers – usually Insigne on the left and Callejon or Politano on the right – play very deep, almost as wing-backs.
This allows two of the three midfielders — typically Piotr Zielinski and Fabian Ruiz — to play as box-to-box midfielders, while the third midfielder, Demme, plays the regista, distributing the ball from just in front of the back line.
As a result, at any point in a match Gattuso's men could be lined up in a 4-3-3, 4-1-4-1, 4-5-1 or 4-3-2-1 formation.
Gattuso Has Grown As A Manager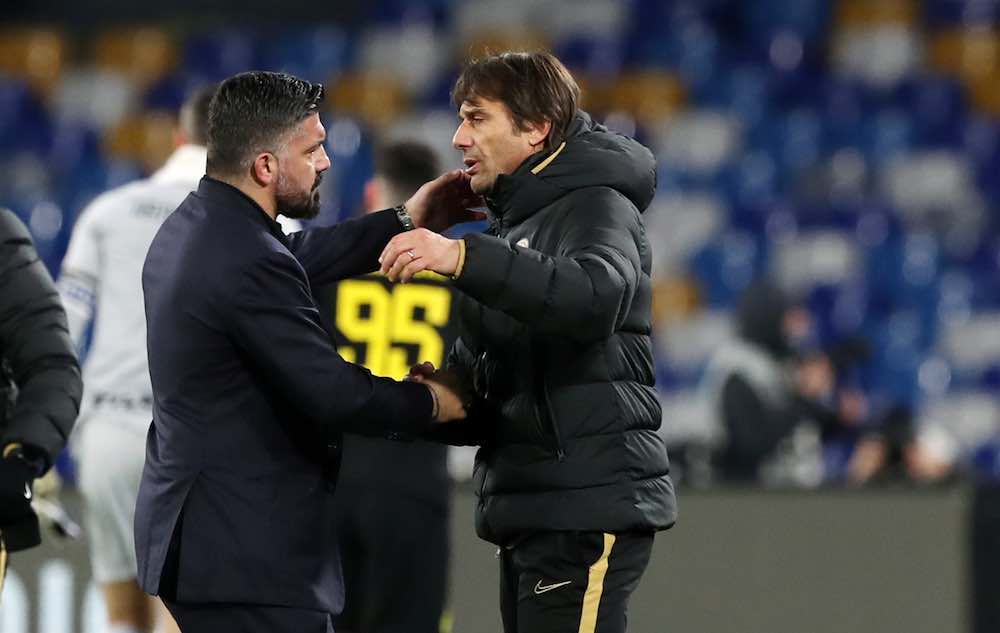 Gattuso's success can also be attributed to his willingness to make changes, both between matches and within them.
Against Barcelona, Gattuso played an extremely defensive game, even more than usual, with 10 men behind the ball for long stretches of the match.
This strategy was met with mixed reviews. Many felt an opportunity was wasted against a vulnerable Barcelona, especially with the return leg at the impenetrable Camp Nou.
On the other hand, there was a certain logic to the approach. Napoli have conceded numerous goals from the counterattack this season. Playing an attacking style would open the field and expose the Partenopei to a counterattack from two of the world's best strikers in Antoine Griezmann and Lionel Messi.
Gattuso also recognized the importance of not conceding the first goal. After a 3-2 loss to Lecce, Gattuso told Rai Sport Italia: "Chances can be wasted, but the problem is that the team is too emotionally fragile."
While Gattuso prefers a defensive style, he has shown a willingness to attack when behind, and has done so with great effect. Down a goal to Parma in his first match in charge, Gattuso replaced midfielder Allan with a fourth attacker in Mertens. A minute later Mertens set up Milik for the equaliser.
Similarly, down a goal on February 9 against Lecce, Gattuso replaced Lobotka with Mertens at halftime. Three minutes later Mertens assisted Milik to level the scores.
Though Napoli lost both of these matches, the changes demonstrate that Gattuso has come a long way since his spell at AC Milan.