Bundesliga Zeitung, by Andy Wales.
It was during March that the coronavirus pandemic forced football to come to a halt. In the Bundesliga, there had already been one match between Borussia Mönchengladbach and Köln that took place without any fans allowed in the stadium.
In Germany, these are known as Geisterspiele, which translates literally to English as ghost games, and they're not very popular.
The prominence and influence of supporters within German football makes the unpopularity of games being played behind closed doors much more of a talking point.
Plans for the Bundesliga to return in May are progressing.
Armin Laschet, the president of the North Rhine Westphalia region, that is home to seven of the Bundesliga's 18 top-flight clubs, spoke of the possibilities of a May resumption following proposals presented by the DFL (German FA).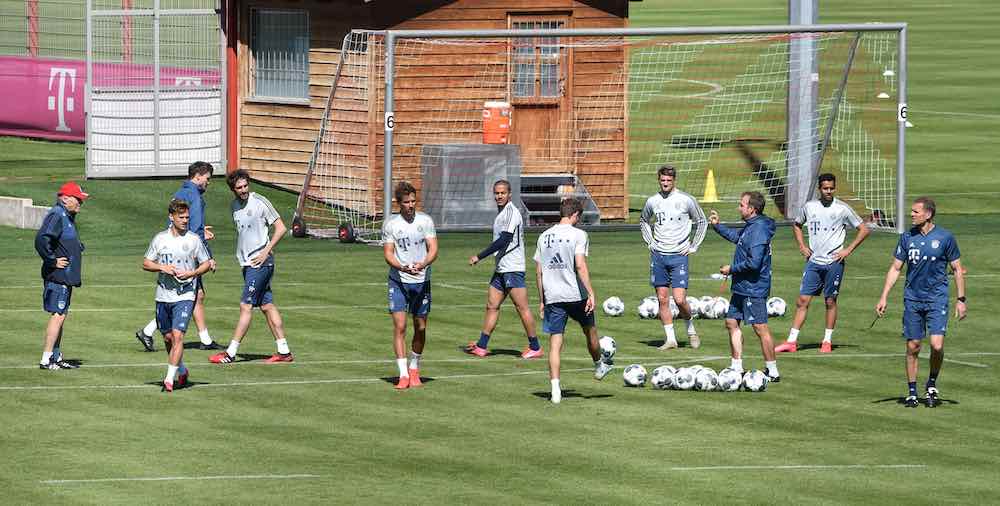 Meanwhile, the president of Bavaria, Markus Söder, told Bild: "A weekend with football is much more bearable than a weekend without football."
An interesting quote, but one preceded by caution and a suggestion of involving the Robert Koch Institute — the public health institute in Germany.
Any return would have to be ratified by the German government, which has already extended the ban of public mass gatherings until the end of August, so fan participation currently remains out of the equation if a return is allowed.
As much as everyone misses football, the nature of this coronavirus crisis means the vast majority have accepted a need to be patient. Indeed, the devastating impact of the virus has put football, and all sports, in perspective. Health has obviously become a topic foremost in people's minds, but this crisis has also brought with it a huge economic impact.
The #Bundesliga wants to restart in May?@JanekSpeight thinks it's an own goal.

"Football isn't above society, it can't expect special treatment." pic.twitter.com/b1TMwizU37

— DW Sports (@dw_sports) April 23, 2020
Football is not immune to the financial effect that the coronavirus has had on the world. It was claimed that 13 of the 36 clubs from Bundesliga 1 and 2 would face insolvency this summer if the season does not resume.
For the 2018/19 season, the 1. Bundesliga registered a record revenue of €4.02bn. That was a rise from the €3.81bn in 2017/18 and €3.37 in 2016/17.
Of that revenue, media income accounted for 36.9% in 2018/19, an increase from 32.7% the previous year and 28.5% the year before that.
So, as Bundesliga revenue has steadily increased over the past few seasons, so has the percentage of that amount from media deals.
This is something of an issue with some fan ultra groups in Germany, who see an over-reliance on funds from broadcasting rights, handing further power to the TV companies.
A number of the groups collaborated to release a statement that demanded that any plans to finish the season behind closed doors not be implemented.
In addition, it called for discussions on structural reform to make professional football more sustainable and crisis-proof, and there was the insistence the 50+1 rule must remain intact.
Of course, the 50+1 rule is the fabric of German football and helps make it the envy of many match-going fans the world over. There is a fear that it may come under threat because of the financial implications of this coronavirus crisis, but it is a rule that should be protected at all costs.
Finding that financial balance while resisting further commercialisation of the game and protecting the 50+1 rule, will be a difficult task. Not least because the Bundesliga's leading lights want to be successful on the European stage, where money is such a big driving factor.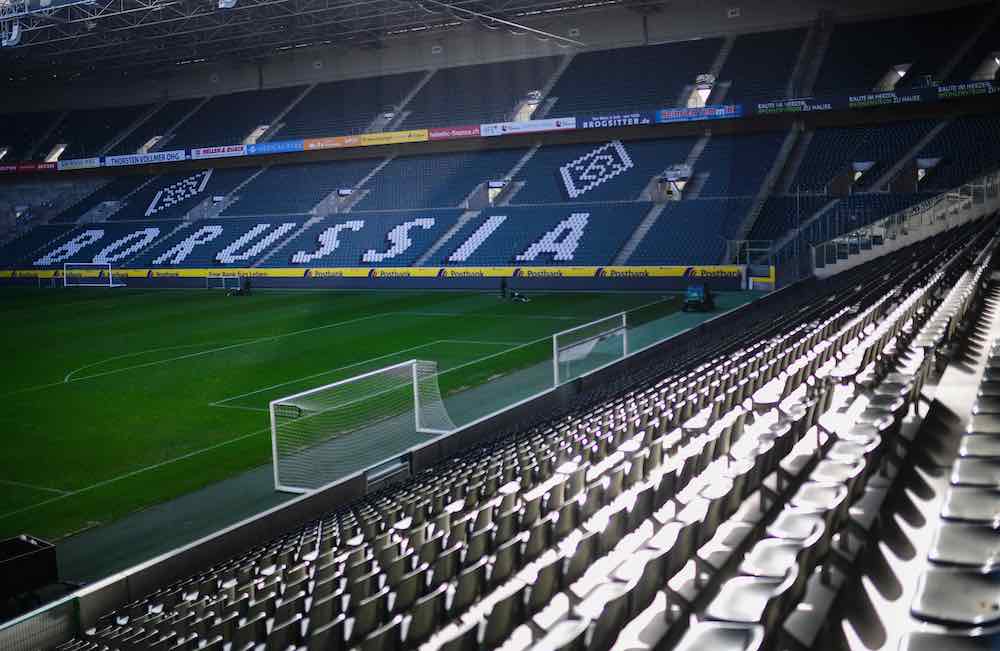 That's not to say a redesign is not possible or unimaginable because of the impact this coronavirus crisis has already had, and it still presents us with so many unknowns for the future.
Things we have taken for granted, such as going to a bar, restaurant, museum, or cinema, let alone a football match, are simply not possible in many countries.
When we can return to what would have been considered normal is as unknown as the full effect it will have had on global economies.
Just as life is likely to be phased back to a sense of 'normality', football is also likely to have to accept it simply cannot just fall straight back to the same level, especially when it comes to transfer fees and player contracts. But to what extent these things will be affected, is as much an unknown as everything else.
A restructure and redesign within German football is a distinct possibility, but more likely when certainties are in place.
First will come the completion of the current season. DFL boss Christian Seifert announced after a general meeting in Frankfurt that professional football in Germany is ready to continue from May 9th, under certain conditions, if it is allowed to do so.
It is expected that a decision, including any fixed date, will be made on April 30th by the German government.
The complex nature of this situation means that if a return is ratified, it is unlikely to be a straightforward one.
The commercial benefits of being the first major European league to resume must be put to one side and instead consider that, if the Bundesliga can safely complete this season, it may prove to be a sporting blueprint.