By Louis Smith.
The last match of the Copa Libertadores, before the coronavirus put the tournament to a halt, saw fierce rivals Grêmio and Internacional come together at the Arena do Grêmio.
It was a reminder of how football can be full of drama without any goals scored…
Internacional are red
Grêmio are blue
Instead of playing football
Let's have a scrap… or two?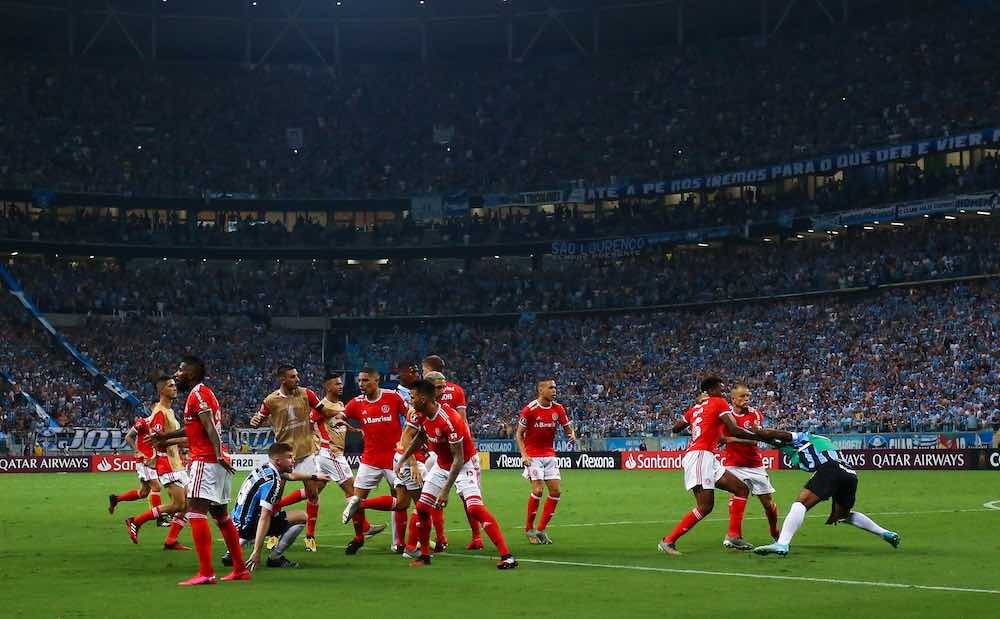 Both sides were shown four red cards each when temperatures boiled over at Arena do Grêmio.
A night that Argentine referee Fernando Rapallini will never forget.