By Cain Smith.
The 2019/20 campaign has been a poor one for Andreas Pereira. The Manchester United midfielder was tipped to be a success at the Reds following a promising youth career with the club, but it has not worked out for the Brazilian thus far.
With 23 appearances in the Premier League and, more importantly, 18 starts, Ole Gunnar Solskjaer has clearly put his faith in Pereira this season. The Brazilian has not repaid Solskjaer though. He only has one goal and three assists in the Premier League.
There have been a number of poor performances from the attacking midfielder, especially in the bigger games, and especially in the first leg of the Carabao Cup semi-final against Manchester City. He scored an own goal and was poor in the midfield as United ended up 3-0 down by half time.
Since Bruno Fernandes' arrival, Pereira and Jesse Lingard have both been left out of the starting lineup and didn't even make the match-day squad against Watford or Manchester City.
Pereira has, though, shown glimpses that he is a better player than his performances of late have shown. Is it possible for the midfielder to revive his Manchester United career?
Promising Signs
Periera's assist against Burnley epitomises his strengths in his game – pressing and winning the ball, then playing a great weighted cross to Anthony Martial who finished coolly.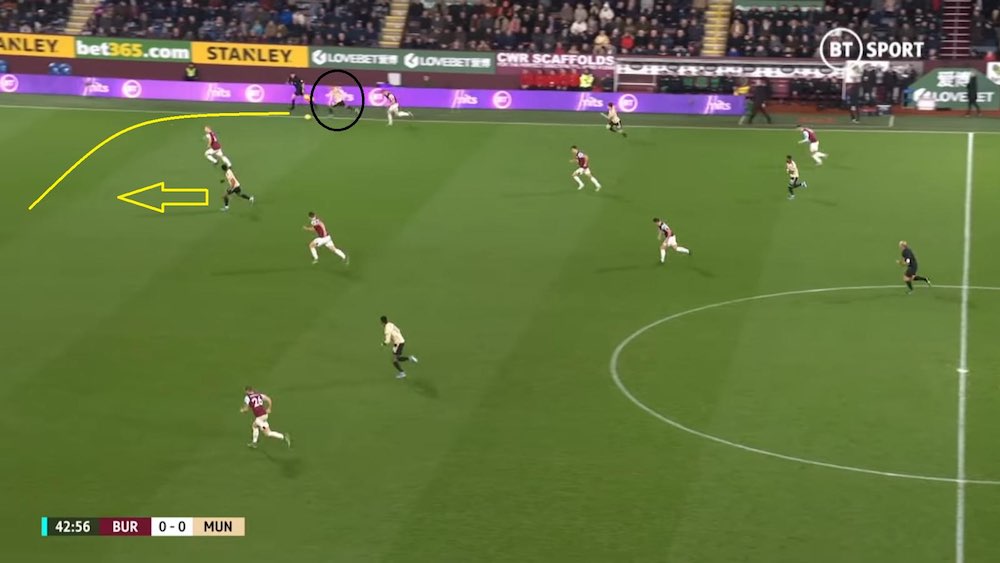 The midfielder is actually quite an accurate crosser, boasting 26% accuracy. Comparing this to the highly-rated Trent Alexander Arnold's 30%, and it is an impressive feat.
However, once he gets in the positions to cross, Pereira more than likely will hold onto the ball for too long and attempt to dribble when he shouldn't, and ultimately lose possession.
Despite regularly ending up in wide positions, he only averages 1.71 crosses per game, with Alexander-Arnold averaging around 5 crosses per 90. Seeing as this is an area of the game in which he can offer quality, he should be looking to increase his crossing output.
He also is a solid presser of the opposition and is usually one of the primary sources of pressure with Fred when he starts for United.
After 12 games this season, Pereria had run over 100km, the fifth most in the United squad. This can be beneficial for Solskjaer, as his style of football relies on these type of players.
Decision Making
Where Pereira falls short is not in his technical ability but in his footballing brain. He will consistently make the wrong decisions.
This is an area where he can improve with good coaching, but can Solskjaer offer this? More often than not, Pereira has frustrated by shooting too much when better options are ahead of him.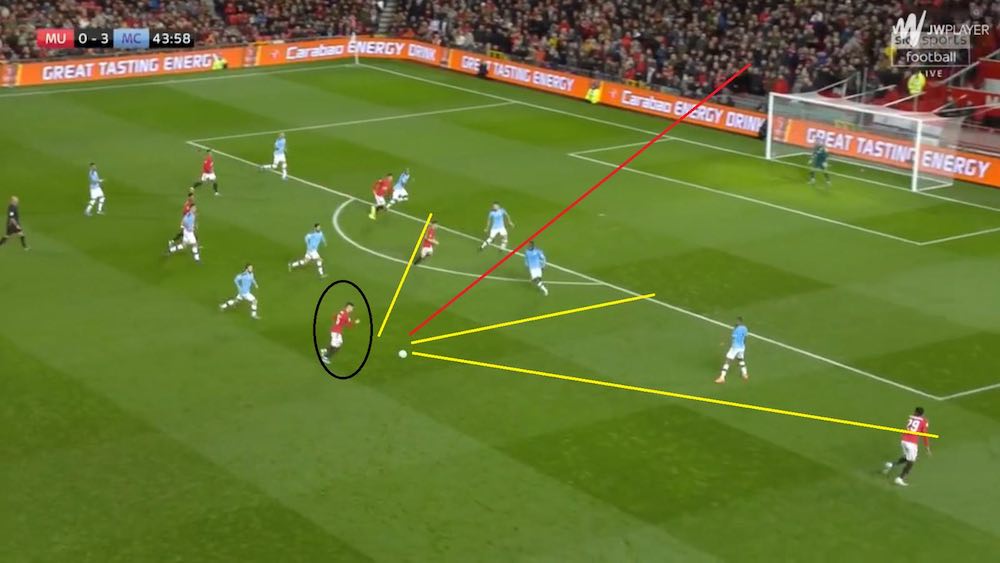 Above, Pereira is in a great position with different options available to him. He could look to feed Aaron Wan-Bissaka on the right, and United would then have five men attacking a cross. He could also choose to try and slide in Daniel James or Mason Greenwood.
But he takes the wrong option and shoots, and it would have needed to be a perfect shot to score past Ederson from that distance.
A Potential Useful Option
It is clear that Pereira has natural talent — more so than teammate Lingard. He is only 24 years old and can potentially improve on the decision-making side of his game.
Allowing him to learn from a more experienced player in his position, such as Bruno Fernandes, will be good for him.
Although Pereira is highly unlikely to become a starter for the Reds, he could definitely be a successful option from the bench. If he decides to leave, he could succeed under a coach who can offer a clear system, perhaps hiding any weaknesses, but also improving his all-round game.