Jerry Mancini spoke to Richard Hough, editor of the Crazy Faithful Hellas Verona fanzine, and writer whose work has featured for on Guardian Sport and Gentlemen Ultra.
---
Verona returned to Serie A this season after defeating Cittadella in the second leg of their promotion playoffs. What were your expectations and thoughts for the upcoming season before it began?
"To be honest, expectations at the start of the season were rock bottom! Salvation was the only objective.
"To put that in context, the last couple of years have been a really grim time to be a Hellas fan. Relegation in 2018 was followed by a really poor season in Serie B last year, during which average attendances dropped to little over 10,000.
"The atmosphere in the stadium was pretty toxic. Fans had turned against our own players, management, and president, who were blamed for shortcomings on and off the pitch.
In particular, rookie coaches Fabio Grosso and, before him, Fabbio Pecchia, were never accepted by the fans.
"It was only thanks to a spirited playoff campaign, led by ex-player Alfredo Aglietti (who was brought in at the last minute to replace Grosso), that Verona scraped their way back into Serie A.
"Ivan Juric was appointed over the summer and the players he brought in did little to inspire much in the way of confidence as the new season got underway.
"Few in the city had any expectations beyond survival, while most commentators identified Hellas as prime candidates for relegation.
"But the play-off campaign had offered a faint glimmer of what might be possible with the correct spirit and organisation. A magnificent 3-0 victory on a late summer's evening in front of a full Bentegodi, a fleeting reminder of the glory days of the 1980s."
---
Verona currently sit 8th in Serie A and are four points behind Napoli and a Europa League place. The Gialloblu have impressed many this season. What about the club has captivated you the most this season?
"Verona have had a brilliant season. Certainly, it's the best Verona side I've seen in the eight years I've had a season ticket, and it's arguably their most impressive campaign since the late 1980s.
"The season started solidly rather than spectacularly, with Juric focusing on making his side solid defensively and tough to break down.
"In the second half of the season, Verona stepped up a gear offensively as goals (a rarity in the first half of the season), started to materialize from all areas of the pitch.
"Beyond the results, which have been impressive (most notably points against Lazio and a victory against Juventus), the style in which Verona have played this season has been a breath of fresh air.
"Compact, well-organised, and determined; but also positive, fluid and offensive. There is a unity that has been lacking in recent years.
"The mood in the city has completely changed. We just hope that momentum hasn't been lost and that when things eventually get up and running again, we continue with the same positivity, determination and spirit."
---
Several players from Verona have caught the attention of many other clubs this year. Which player has stood out the most to you this season?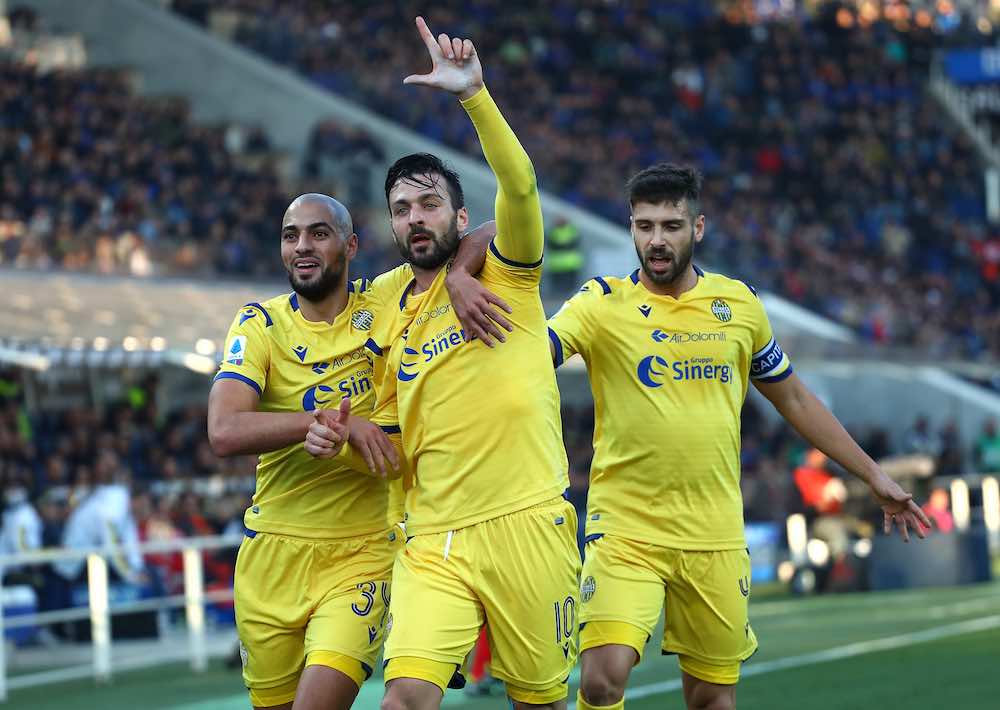 "[Sofyan] Amrabat has undoubtedly been the revelation of the season. He typifies Hellas Verona under Juric.
"Energetic and combative, but with genuine quality as well, he's the kind of player that every fan wants in their team.
"But every single Hellas player has over-performed this season. For too long we had too many players who just weren't delivering. Now every single player is performing.
"[Marash] Kumbulla has been massively impressive in his first season of senior football. [Amir] Rrhamani has also been solid in defence and our two wing-backs [Darko] Lazovic and [Davide] Faraoni have been fundamental to everything Verona have achieved.
Up front, veteran striker Giampaolo Pazzini has delivered when called upon. A final mention for Marco Silvestri, our ever-present keeper. Aside from making a number of crucial saves, he hasn't, as far as I can remember, made a single mistake this season. His record of nine clean sheets is second to none in Serie A this season."
---
At the start of the season, very few had confidence in Verona staying in Serie A. Juric has done a great job with the club and they are now set to stay in the top flight next season. What are your thoughts on Juric and do you see him staying with the club?
"Everything Verona have achieved this season is thanks to Juric. He is a man with a plan, a footballing philosophy, and a mode of communicating that has just clicked at Verona this season.
"He's brought together an assortment of players – rejects, journeymen, prospects and veterans, and blended them into a formidable unit.
"It's a tragedy (for so many reasons) that the season has ended the way it has, and it seems likely that the team he has built will be broken up over the summer.
"Amrabat and Rhamani are already committed to Firenze and Napoli respectively, and a number of others, including Kumbulla, seem destined for bigger things.
"We know there will be offers from elsewhere, but we really hope Juric will stay on another season and finish the job he started here in Verona."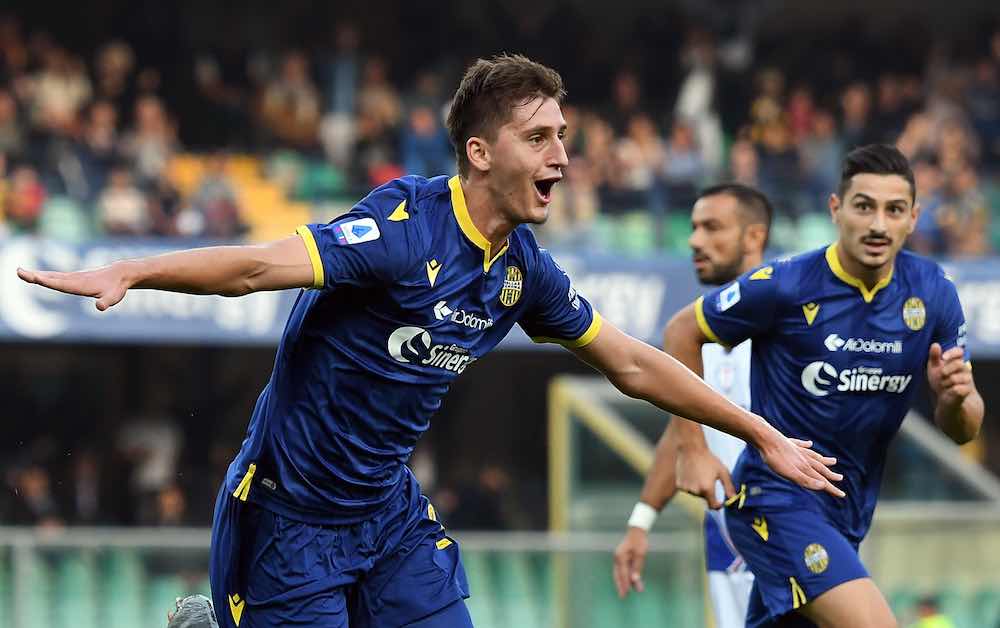 ---
Knowing that Verona have sold Rrahmani and Amrabat, and will likely sell Kumbulla, how do you see the club approaching next year and can they repeat similar results next season?
"It will be difficult, but there are some promising signs. The youth setup is bearing fruit. [Mattia] Zaccagni and Kumbulla have made the step up from the academy system and the current Primavera squad is performing well, reaching the finals of the Coppa Italia for the first time.
"Juric has shown he is willing to give youngsters a chance, so hopefully another homegrown gem will emerge.
"Sporting director, Tony D'Amico, has also been shrewd on the transfer market, identifying talents like Rrhamani and Amrabat and securing loan deals for players like [Matteo] Pessina, [Fabio] Borini and [Eddie] Salcedo.
"The club is competently run, albeit on a very tight budget, and there are credible plans on the table for the redevelopment of the stadium.
"Hopefully, some of the money generated from the sale of Rrahmani and Amrabat will be reinvested in the squad.
"In any case, there is an air of optimism and positivity around the club and hopefully that is something that will be rediscovered when things kick-off again.
"Retaining Juric will be crucial if Verona are to repeat their achievements of this season."