WFi speaks to Voicing Football founder Domenico Tudisco on the future of independent football journalism and what's in store for the VF platform.
---
Firstly, tell us how and when Voicing Football got started. What were your initial aims and who was involved?
"My commute into work (my full-time job) is approximately one hour each way, which gives me plenty of time to catch up and read some fascinating football stories and columns from my favourite writers and websites.
"I read tons of articles every day. 

Naturally, I had the urge to share the ones which I felt were compelling. So rather than constantly spamming my friends and family on my personal social media accounts, I thought why not create a platform specifically for this purpose. This is how Voicing Football was born, back in 2017.
Whether you're a writer for a large football website, a small one, a medium sized one, behind or in front of a paywall – it doesn't matter! So long as you've got a good piece (on any topic/league in ⚽), we will help spread the word. Send us links to your articles 🙌

— Voicing Football ⚽️🌐 (@VoicingFootball) August 5, 2019
"The initial aim was to simply share the good articles I read, which is still the case to this day. Alongside the Twitter page, I now run a newsletter, rounding up more articles, alongside podcasts and videos.
"It remains a one-man operation, but it does not feel that way as I often receive emails and direct messages from writers/bloggers/editors asking me to check out their work and share.
"In that sense, I feel there are many people supporting me. The most time-consuming part is, of course, reading the articles, but I love it."
---
You've garnered quite the following on social media now, and from our own experience here at WFi, you generate some good interaction around our work. Was this something that fell into place quickly, or was it something that took a lot of hard work?
"It is brilliant to read that VF contributes to websites generating some good engagement on their work, so thanks for saying so. Of course, it still depends on the content itself, and World Football Index do produce some excellent work!
"We aren't a huge account with hundreds of thousands of followers or subscribers (not yet anyway!), so we're unable to make a particular article go viral, but what I have built is a smaller community of people who are interested and like to read football articles.
"Over time, the platform has gained a small reputation for sharing good football articles; therefore, our audience remains engaged and supportive.
"I like to think that Voicing Football is seen as a trusted curator of football articles in a little corner of football Twitter.
"Building up the following has taken time, but the nature of what I do is crediting the writers along with the website accounts on our social posts. The majority of the time, those posts tend to get retweeted, which I guess is how we have grown. Alongside this, definitely by word of mouth."
---
Coronavirus aside, what are your thoughts on the current state of the football writing market for freelancers? Do you think they're getting pushed out or stronger than ever?
"I think right now (Coronavirus aside), there is a higher demand for football writers than any other point in history. This is mainly the result of two factors: the advancement in technology and the huge shift in how football writing and content is consumed.
"This applies not only to writers, but also to other creators of content such as designers, podcasters and videographers.
"There is a significant amount of football websites and online platforms covering the sport and I predict in this digital age, alongside the ease and simplicity of starting a website, it will continue to rise. Therefore, in that respect, there is and always will be a need for freelance writers and content producers.
"I am not a freelance writer myself, but from the outside looking in, it appears a very competitive market.
"There are lots of good and bad football writers looking for a gig. However, I believe if the writer is talented, passionate and committed enough (among other traits); they will always find opportunities to remain within the industry."
---
There are multiple examples of independent bloggers who landed some bigger roles thanks to the high level of their content. From your experience, is this an open pathway? Or something you feel we need to see more of? If it's the latter, any thoughts on how that could happen?
"It is great to see independent bloggers climb the ladder and land bigger roles in their career. I know several who have worked hard and achieved their goal.
"The majority of high-profile writers employed by the large football outlets have taken such a journey, so the pathway does exist.
"

With that said, I do think we need to see it happen more frequently. How? That is a good question.
"It's no secret that revenues generated by outlets both in the form of print and online have decreased and have been doing so for some time. I believe this has a knock-on effect on the number of pathways opening up in the industry.
"Many outlets currently operate under a strict budget and in most cases, with the mindset of cutting costs. This generally applies to traditional media outlets that rely on the sale of advertisements and sponsorship. I could write an essay on the monetization aspect of football publications, but I will save that for another day.
"I am interested to see how The Athletic perform here in the UK in the long run. If their direct to consumer model works out (no ads or click-bait), it would be a promising sign for the future of football journalism.
"Ultimately, I do think that if publications achieve a sustainable growth model, it should lead to further investment and therefore larger and well-paid opportunities for talented writers.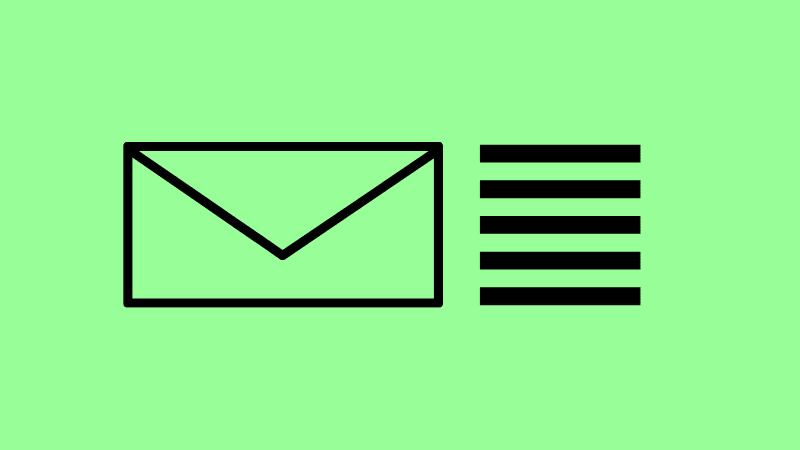 ---
What is the thinking behind your top five articles and podcasts emails? What do you look for when curating your recommendations?
"The newsletter has allowed me to generate more personal communication with the readers.
"With constant changes in social media algorithms, our Twitter posts may not actually reach someone who may have been interested in reading.
"Twitter is a noisy place at times, and so the posts can easily be missed. With a newsletter, it will sit in a reader's inbox, until they find a good time to read or delete.
Currently putting together our next newsletter. Great football articles sent straight to your inbox.

Be great should you choose to subscribe! ⚽️📬https://t.co/DPB9MCqwmo

— Voicing Football ⚽️🌐 (@VoicingFootball) April 27, 2020
"A few things will run through my mind as I am reading articles that I am considering to feature in a newsletter. Is it interesting? Well researched? Engaging?
"Everyone will have a different opinion on what makes a good article and of course, it depends on the type of article itself, whether it is a match preview, post-match analysis or an opinionated piece.
"As you read an article, you should get an idea of its purpose, usually in two forms or a combination of both, to inform or entertain. If I feel the article has achieved its purpose, it is definitely a good sign for me."
---
What are your aims for the future of Voicing Football? Do you intend to keep it purely promotional, or do you see yourselves publishing articles of your own down the line to help give writers a platform?
"The aim is to simply continue building up the community, which of course benefits the writers whose work we expose.
"I have, in the past, received pitches from writers who perhaps had only just come across Voicing Football, asking me to publish an article they had written. So the idea has sprung up. However, I don't see VF going down this path, but never say never! I like the idea of Voicing Football growing as a curator and sharer of great football content.
"If you are reading this and have yourself written an article (published) or read one you have really enjoyed, please reach out and send it in to Voicing Football!"