James Rowe spoke to Bromley midfielder Billy Bingham for WFi. They discussed his current club, coming through the ranks at Crystal Palace, facing James Maddison, and the coaches who have helped him along the way.
---
You signed for Bromley in 2019. How are you enjoying your time at the club so far and what would you say are the main strengths of this Bromley team?
"A good question! I am really enjoying it and I have surprised myself a little bit, to be honest. When I signed I had a few injury problems and the season before that I broke my leg and I was kind of at a bit of a crossroads. I went to Bromley on the basis that I knew a few people there, just to enjoy my football, and it has been one of the quickest seasons that I have ever had in my career. I have really enjoyed it.
"On top of that, I think we had quite a successful season to this point. In terms of the team itself, its strength would be that it is probably one of the best dressing rooms I have ever been in.
"A really positive environment, and on the pitch our energy and togetherness is a real plus point and one of the main factors as to why did so well this year."
---
You came through the youth setup at Crystal Palace. How do you look back on your time there and do you have any particular highlights and memories?
"I had a brilliant time at Crystal Palace and we had great coaches in Micky Hazard (former Tottenham Hotspur player) and Gary Issott, and I really enjoyed my time there.
"I managed to get a six-month pro deal at the club and then I was released by Neil Warnock. I really enjoyed my scholarship and playing with so many players from my YTS group [went on] to have good careers. To play with those types of players day in and day out was a privilege.
"I look back on that and think how good it was, and at the time I probably did not realize how good it was, but I do now. When I look back and think of the good times and that is something that I cherish forever, to be honest.
"The highlight of my time was when I received my scholarship. That was a standout moment. There was one scholarship available and three candidates left and the club would have meetings with the players and their parents. I went into the room with my Dad and I was told I would be getting a two-year scholarship. I could see how proud my Dad looked it is something that will stick with me forever."
---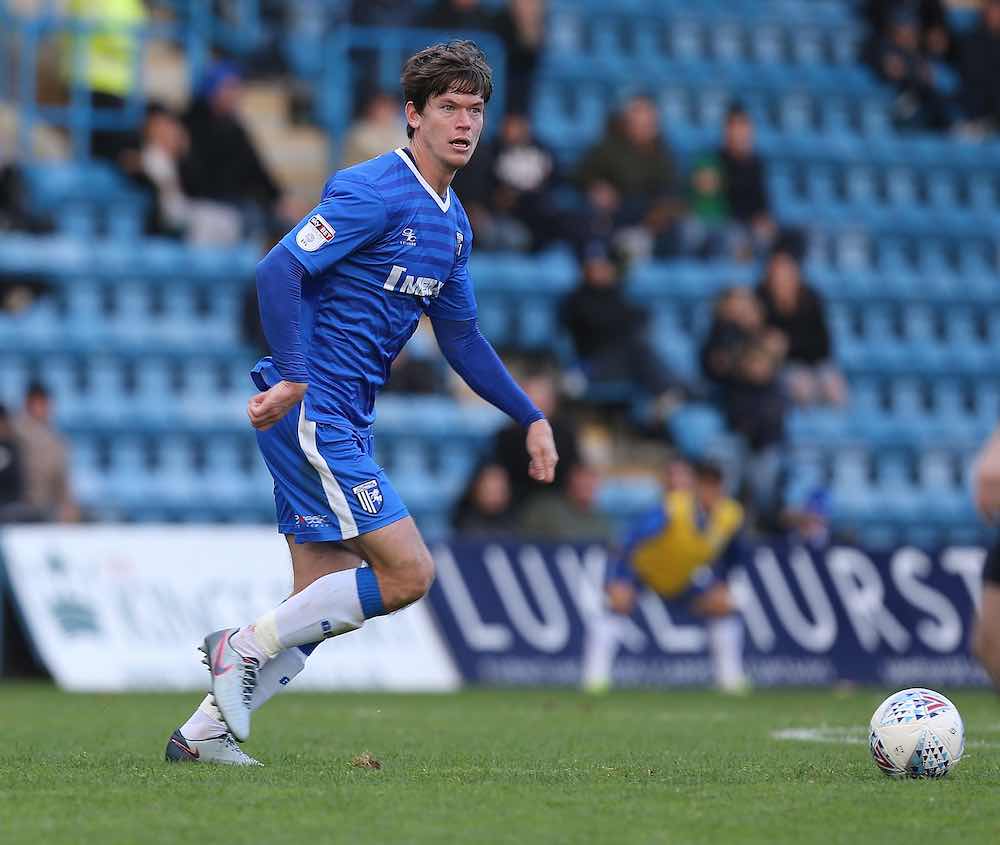 You played two seasons for Crewe Alexandra. How do you look back on your time at the club and do you have any highlights of special memories?
"To be completely honest with you, my time at Crewe Alexandra was a real life experience. I struggled being away from home and one week in I realized that I was going to find it tough. It was a battle the whole two years in terms of being away from home, and that reflected in my form.
"Strangely enough, when I knew that it was not too long before I would return home my form started picking up, and whether that was related or not I do not know.
"In terms of the facilities and the club itself, it is brilliantly run and they have got some great youth academy prospects. The structure of the club is very good and everything about the club is geared to move up to the next division.
"For me myself, I struggled living away from home and that put a dampener on it. I look on it now as a positive and something that made me mentally stronger because it was tough for me. I know that some people deal with it well but I did not."
---
You touched on the players you played with at Crystal Palace. Could you say who are among the best players you have played alongside so far in your career?
"If I go back to my YTS level at Crystal Palace, I played with the likes of Victor Moses, Nathaniel Clyne, John Bostock, and Sean Scannell, and they went on to have great careers.
"This may sound surprising but one of the best players I have played with was Andre Boucard at Dagenham & Redbridge. He was unbelievable and playing with him was one of the best seasons I ever had."
---
I can imagine in your position as a midfielder that you have come up against many difficult opponents through the years. Are there any that stand out for you?
"Yes, James Maddison when he was playing for Coventry City. He was exceptional he always seemed to find space and you could not get close to him. He is a player that stands out straight away.
"Nick Powell was also a very good player. I came up against him when he played for Crewe Alexandra. I played Wes Hoolahan when he was at Norwich City and he was unbelievable. His brain was so much quicker than everyone else's and ahead of opponents in terms of passes and vision."
---
Finally Billy could you say who are the coaches and managers who have played a key role in your development as a professional footballer?
"Wayne Burnett really helped me progress as a player. I got released from Crystal Palace and was deemed a bit too young, or coaches may think that the penny has not dropped, all those kind of labels.
"I owe a lot to then manager, John Still, who gave me time and believed in me and gave me time to grow.
"The transition into a football league player was down to Wayne Burnett who was assistant to John and then went on to be manager of Dagenham & Redbridge. He really got the best out of me. It was tough at times because he was demanding, but he really brought me on and that is something I will never forget."