Even though his career in football has been relatively short, Tristan Thomas already boasts a varied C.V. in the sport.
Working as coach by volunteering at local clubs, he moved to America to be involved in the grassroots game, eventually being promoted to Technical Director.
Having returned to England to work with 16- to 19-year-olds that have dropped out of professional academies, he also works on a freelance basis for National League, League One and League Two companies as an opposition scout.
Robert Pratley spoke to Thomas for WFi, discussing the evolution of technology in the grassroots and professional game, and also the impact of digital transformation on the sporting sphere.
---
Why do you think digital transformation has taken so long to reach the sporting sphere? Do fans have the wrong perception of technology in football?
"The top level is very different. Grassroots coaches have less access to technology and as you move lower down the pyramid towards youth level, you get a real mix of educations.
"Some people are very computer-literature in terms of their understanding, and they have a logical approach to the mathematics and data involved.
"The norm is that lots of people in coaching come from a playing background. When a player is talented from a young age, they get pushed more into football and this pushes the schoolwork out.
"Players generally aren't as well educated and haven't paid attention academically, so they are less likely to be number-literate. This is part of the reasoning about why technology has not broken through every facet of the footballing sphere."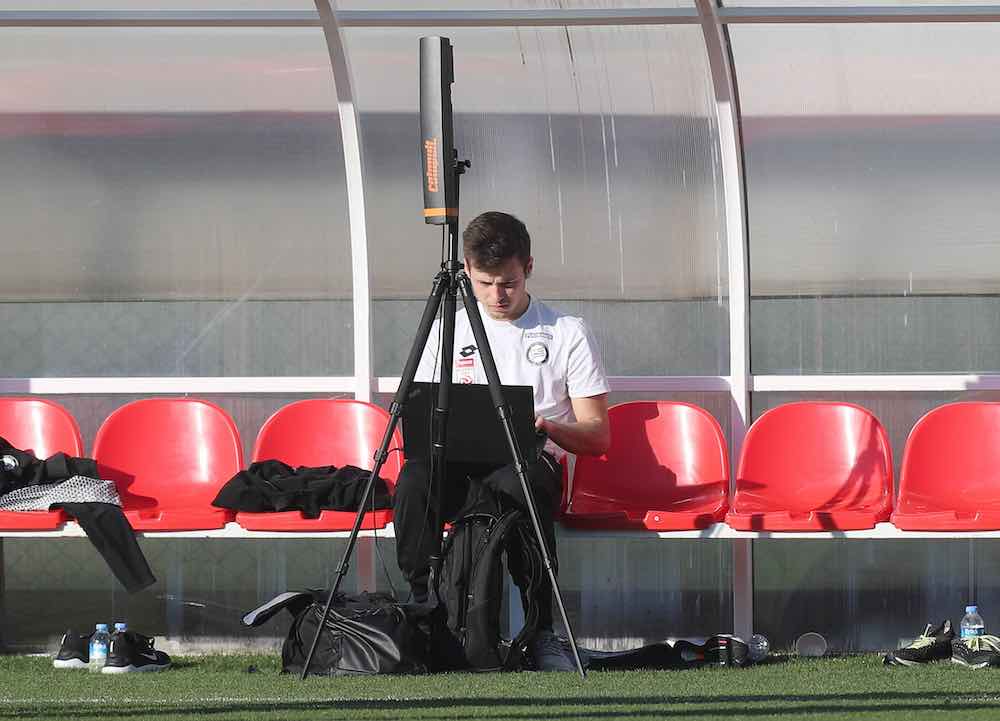 ---
At the top level, do you think there is one root cause why technology is now so popular in sport? Has anything really elevated the shift dramatically towards technology?
"No. It's probably been a gradual shift. There is no real catalytic component that caused the change.
"FC Midtjylland have made data analytics more well-known and, of course, access to video analysis has really increased. Even twenty years ago, it would have been hard to access replays of matches; nowadays they are available everywhere and on every device.
"If I had to name one aspect, I'd say the use of ProZone has really started to become mainstream in sport due to the need for player tracking data and other sports having success with it. Of course, you certainly can't discount the increased availability of internet access either."
---
One of the biggest new developments in sport is the use of big data in analysis. How important do you think this is for analysing player performance in training and matches?
"Big data analysis is a massive part of training now. Previously, it was tactics as a focus of training and then fitness coaching was completely separate. Jose Mourinho at Porto was responsible for combining physical and technical work together.
"Nowadays, training is planned in accordance to physical needs using GPS and load and heart monitoring. Data forms a huge part of planning training programmes. For example, if a player is seen to be moving into the red zone, by covering too much distance or undertaking too many sprints, coaches will take them out of the firing line. They'll try and manage the loads.
"It is becoming even more commonplace for working out common football actions like shots, tackles and expected goals."
---
This suggests to me that every manager is going to need to understand data analytics in the near future. Do you agree?
"It'll be important for managers to understand, or at least they'll need to have an expert on their backroom team who understands it. You are already seeing it with teams like Brentford, Midtjylland exploiting data from companies like SmartOdds to understand and get an advantage through expected goals.
"The big unknown is how much players can contribute to this data. Fenway Sports Group [the current owners of Liverpool FC] have had success in bringing players through using analytics and the 'Moneyball' mentality.
"The Premier League is already experiencing a shift. Old-school coaches like Sam Allardyce, Alan Pardew, Steve McClaren are starting to be displaced by new 'forward-thinking' coaches like Graham Potter, Eddie Howe, for example."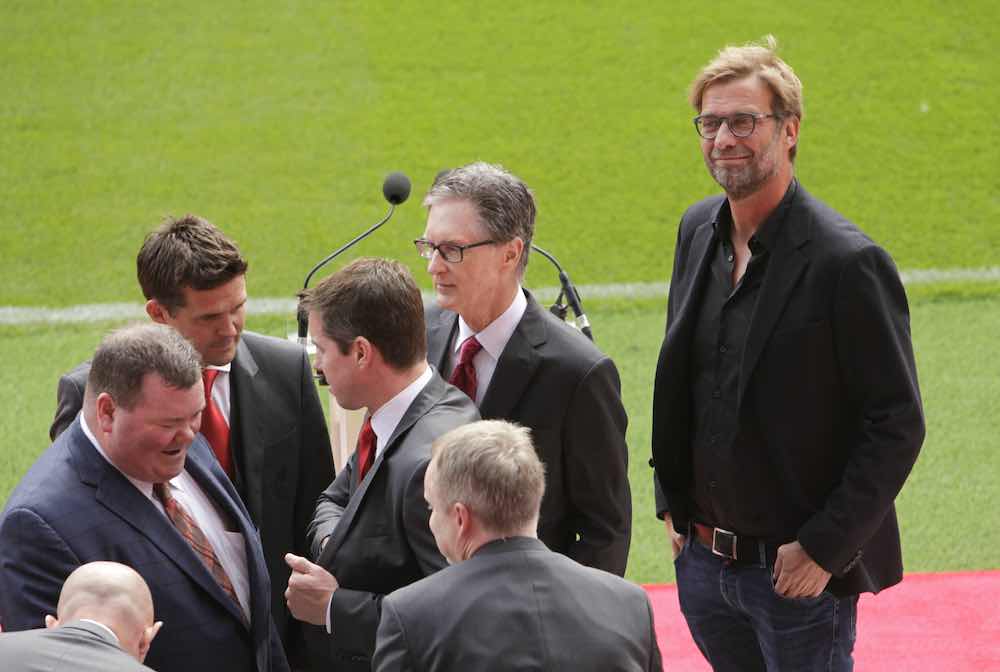 ---
You've mentioned the shift in approach and attitudes towards coaches. Do you think clubs now have to be aware of and take advantage of data-led solutions at the top level?
"Clubs are starting to take notice of data-led solutions. It's difficult not to due to the success other clubs are having, or the failure of current system.
"West Ham have been vilified for having a prehistoric scouting process that leads to players flopping at the top level. This is even more damning when you have clubs spending peanuts on players using analysis and they are turning out to be very successful.
"There is enormous pressure on players and managers alike to be successful. At the moment, using analytics is great for certain skill sets and certain divisions, but not always."
---
Does this mean that training patterns will be predominantly focused around what analysts can glean from data analysis, robotic process automation, and artificial intelligence, or is that a fantasy scenario?
"The frequency of what players do will certainly be dictated and determined by key statistics. You've already seen SkySports using VR headsets to simulate moments. Whilst, granted, at the moment we have Nintendo Gamecube graphics, this technology is going to develop and become a lot better.
"Injured players could especially benefit from being part of simulated scenarios, as will young players. If you can simulate the visions and sounds of a matchday experience, it can help encourage young players to get used to the environment and improve their decision-making processes.
"And for tactics, being able to use video and technology to set out VR situations in player headsets could be massive for the tactical side of football. You could set up common scenarios to improve performance. For instance, if you scout the opponents and use video to capture their common patterns and performances when they attack, you can get AI to replicate this and then work on a defensive shape to counter it. This gives you a better chance of getting results."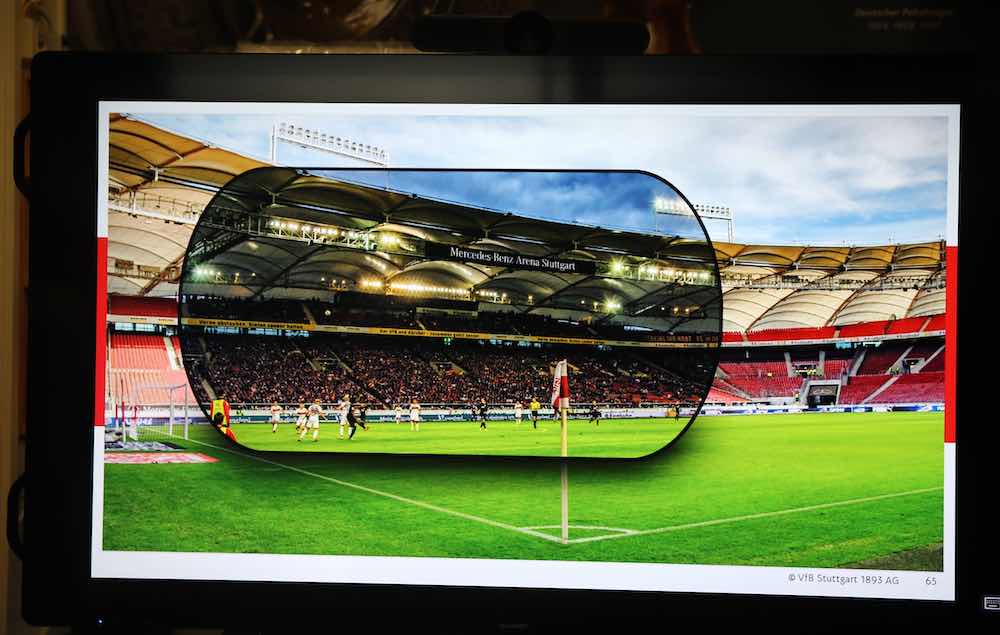 ---
From everything you've said so far, there seems to be no shortage of positives for clubs to encourage them to adopt technological solutions, but it is still only a minority that have done so. Why are clubs so unwilling to digitally transform?
"The top people in football often come from a footballing background. Although they are great athletes and great at what they do, they are not necessarily forward-thinking.
"There is a cost side to it too. People don't realise the value of investing in the infrastructure and the positive drive of data. It's easy to justify the need for a multi-million-pound striker to a board, it's much harder to make an argument for spending £100,000 on advanced data analytics as you don't see an instant return on investment.
"At lots of levels, people are sceptical of data analytics. Managers are following old routines."
---
Will clubs that fail to adapt be left behind?
"In terms of clubs being left behind [by not adopting technology], the gap is not as massive as people think. A club in the Championship won't be in the National League in 3 seasons because they don't adopt big data analytics, but small margins are important in football.
"A combination of factors like not using technology and having a poor quality of coaching are the things that in time can affect your position in the footballing pyramid.
"Clubs that grasp technology will thrive in the long term. This is not a quick fix to plaster over gaps. Having technology and using technology effectively are two different things. It is a 3, 4, 5-year process as to how to collect and how best to use the data. There are very few people that can actually use it properly."
---
Can you elaborate a little bit on that previous point about using data properly?
"I, like a lot of people have a high level of detail and understanding when it comes to data, but there are certainly better people who can tell me and others how to use that data to improve performance.
"That's where the real value lies. Ultimately technology pushes teams forward."
---
Finally, are you able to pinpoint what you think will be the next big technological breakthrough in sport, particularly in football, and why you think it will have such an effect on the way players and managers train and play the game?
"I briefly touched on it earlier, but virtual reality (VR) has huge potential in football. I can see it being used not only within clubs, but also from the fan's perspective. After all, football is an entertainment industry. How fans consume football will dramatically change. With VR, you could have different camera angles at every match and create an immersive, real-world experience of matchdays for supporters across the globe.
"From a coaching side of things, you could maybe see VR and AI predicting your opposition's performance by analysing systems and patterns and then sending this data to computers. You can then feedback to players and let them experience these scenarios so they can work on countering them.
"Certainly, there are things Premier League clubs are doing which we know very little about to get a competitive edge. From Fitbits to monitor player performance at the top level and when they are outside the training environment, to streams of statistics for coaches to manage and understand, there is a lot.
"The amount of data collected around information like team pressing, for instance, are very accurate and specific towards a team's performance. With this in mind, we'll probably see more analysts breaking down games before, after and even during games to get the right stats for expected goals and other key information that can be fed straight down to the bench to help inform tactical changes."