By Jerry Mancini.
The history and success created by some football clubs is unique and special. There are players who have represented these clubs at a high level, staying their whole career and delivering success. Any team who win consecutive league titles for an extended period time, such as Juventus and Paris Saint-Germain, have accomplished a rare and difficult task in the game.
In the past decade, FC Bayern are another team who have enjoyed an abundance of success.  Last season they set a new record when they won their seventh straight Bundesliga title. Bayern have taken complete control of the German league in the past seven seasons, and this has been due in part to the many great players who have played for the club.
As the 2019/20 Bundesliga season restarted, Bayern were in the midst of contending for the title in a tight race with teams such as Borussia Dortmund, Bayer Leverkusen and RB Leipzig, but their recent win against Dortmund, and dominance of the league since the restart, means they are now likely to make it eight in a row.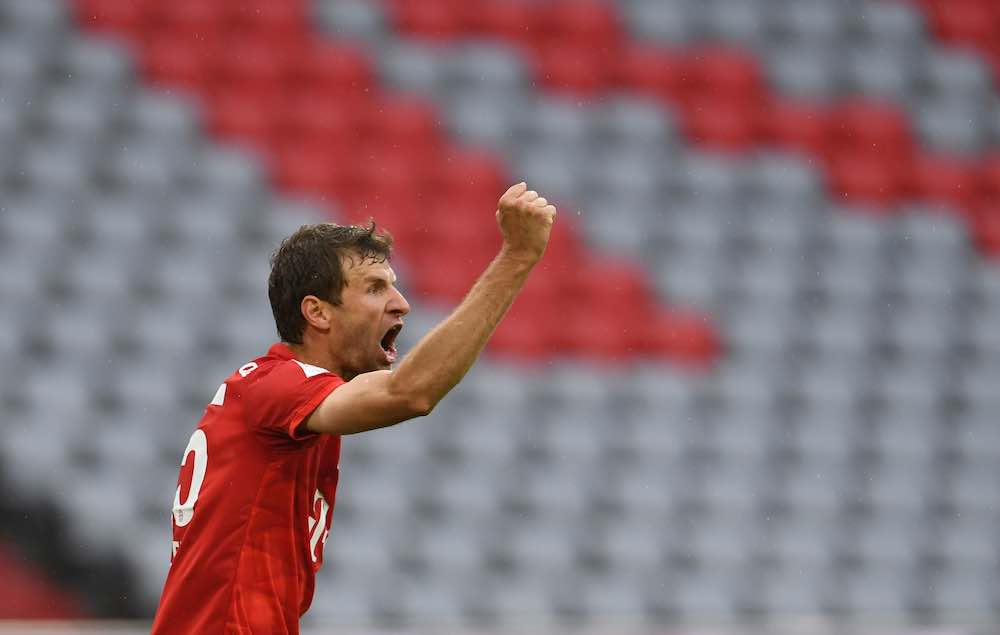 To be a part of this success with Bayern is a special feat. In June 2010, at just ten years old, Thomas Müller joined Bayern and spent seven years with the youth team.
He made his debut for the reserves team in March 2008, replacing Stephan Fürstner in a match against SpVgg Unterhaching. He spent two seasons with Bayern II, played a total of 35 games, and scored 15 goals in his second season.
In February 2009, Müller signed his first senior contract with Bayern and became a part of the first team.
Bayern were preparing to send Müller on loan, or even on a permanent transfer away from the first team, yet this never transpired. In July 2009, Louis van Gaal was appointed manager and this changed the course of Müller's career.
He went from a player who would possibly be loaned out or sold, to becoming a starter under Van Gaal. From this moment on, Müller began his long successful career with Bayern.
Fast-forward to the current campaign, and Müller entered his 12th season at the club. He has celebrated the past seven league titles with Bayern, and is currently helping his team win an eighth.
Müller's play has caught the attention of many onlookers this season. The attacking midfielder is now in the prime of his career and, at the age of 30, continues to be productive and efficient.
He's been able to score seven goals in the Bundesliga this year, but even more impressive are his league-leading 18 assists.
Primarily seen as an attacking midfielder, Müller is also a versatile player. He was a midfielder with the youth team, but since joining the first team has been used in a number of attacking roles.
In a team which uses a 4-2-3-1 formation, Müller is often positioned in the middle of three attacking midfielders behind the striker. Alternatively, he has been used as a second striker, on the right-wing or in the centre.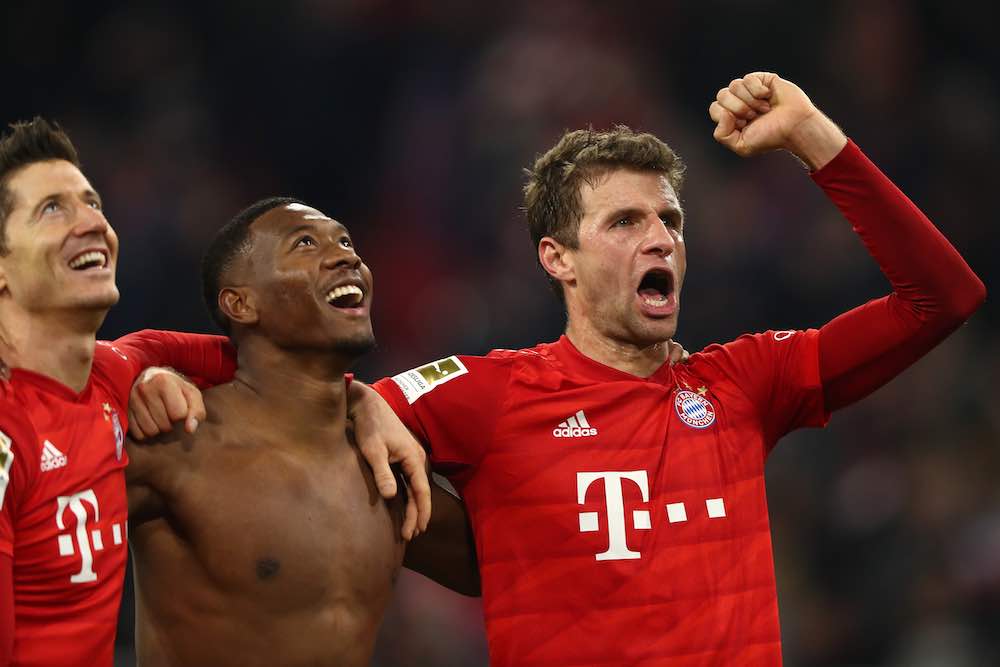 He brings qualities to the pitch which allow his teammates to be successful. He has a nice touch when passing, is a decent dribbler, and has a dangerous shot. He has also helped in defence, showing good positioning and work-rate.
Yet the number one aspect in his game has been the ability to create space. He makes clever runs which can take defenders out of the game and create confusion in an opposition back line.
Müller has led Bayern for assists in four of their last six seasons, and this should not come as a surprise as he currently leads them in that category once again this year.
He has a unique style which sets him apart from many other players, but has never won a Ballon d'Or or even been in the top three for that award (he has finished 5th and 6th). When compared to other players at his level, he has not received the respect or recognition he deserves.
Players such as Lionel Messi and Cristiano Ronaldo have always been noticed for their consistent scoring. The work Müller displays on to the pitch cannot be quantified in goals but rather in a different skillset, and effort.
He has regularly allowed his teammates to be more effective and efficient, and this has led to goals for them, either through direct assists thanks to brilliant passing, or the creation of space.
Müller continues to show how important he is to Bayern and that he is the backbone of the German team. If Bayern had accepted Manchester United's transfer approach for the midfielder back in 2015, the team may have looked much different today.
Now on 18 assists, the most a player has ever made in the Bundesliga after 29 games, Müller is now on course for another productive season, and an eighth consecutive league title seems very likely.