James Rowe spoke to former Liverpool, Coventry, and Blackburn midfielder David Thompson for WFi. They discussed his time coming through the ranks at Liverpool with a number of local stars, his career progression, and the influence of Steve Heighway.
---
You retired in 2007. How are you enjoying retirement from professional football, and how is life for you now away from the pitch?
"It is a very good question. I retired from professional football in 2007 but it was not through choice, it was through injury.
"It was a forced retirement. I got the injury in 2002 and I struggled on for five years. I managed to have a half-decent career at the top level but it was nowhere near what I had hoped.
"I believe that my career petered out after the injury. I was so excited and I was just about to hit all my targets and my goals. My goals were continuing year after year until the injury hit. After that, I never recovered. As I hard as I tried I could never recover. I have to say that I do not enjoy retirement because it was forced retirement.
"Since then, I took time out of the game to start a family and also a couple of businesses, and it just continued and swept me along.
"When I retired, the country was just entering recession so it forced me to continue with my business interests. I was not able to get my coaching badges until a couple of years ago. It is only now that I am starting to put my coaching badges to good use."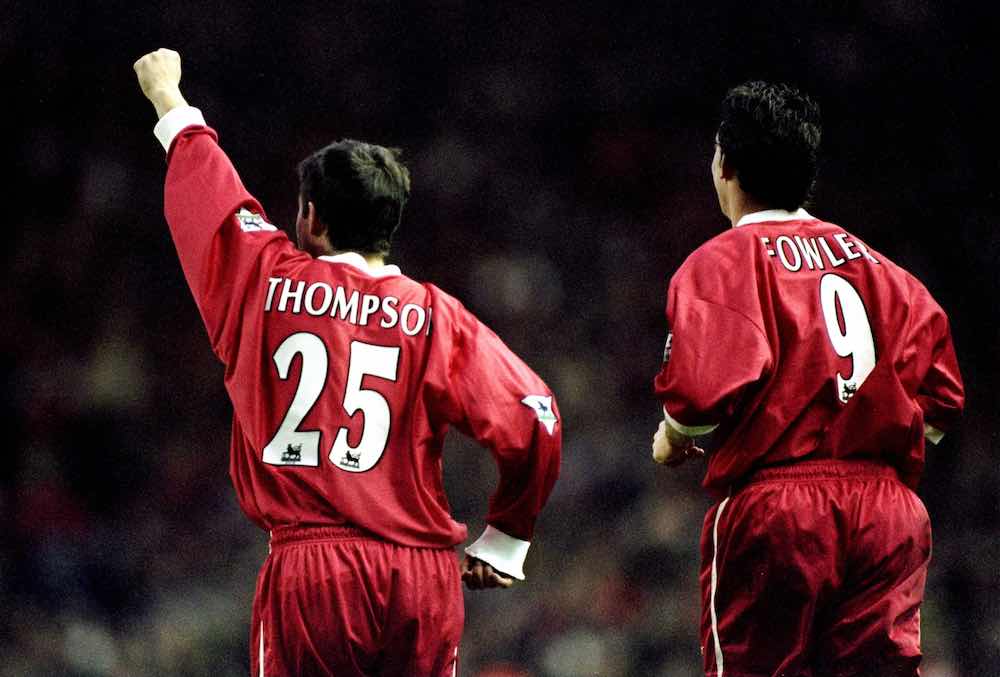 ---
You came through the youth setup and debuted in the first team for Liverpool. How do you look back on your time at the club and what does Liverpool mean to you?
"It fills me with immense pride to know that I have come through one of the toughest academies in world football.
"Liverpool is an institution, and there are not many lads, especially local lads, that come through and go on to make as many appearances for the first team as I did.
"Sometimes I look back on my career and it is full of regret and what turned out to be under-achievement, but when I look back I think, no you are part of that one per cent who actually get to play for their boyhood club. I am from the local area and I managed to achieve that dream.
"It is a very tough academy to come through, and to come through and make the impact I did does fill me with immense pride.
"Liverpool is absolutely an institution and I think at the time I came through the youth setup, the club were going through a transitional period.
"We were in the shadow of Manchester United and we maybe should have achieved a little bit more than we actually did.
"We had good teams, but I feel that we lost that winning mentality, just as myself Jamie Carragher and Steven Gerrard were coming through.
"When Gérard Houllier came in, he managed to reinstall some discipline. Unfortunately, Gérard and I did not see eye to eye at the time so I decided to leave, and that was the season when they went and won the treble.
"So when I look back, in hindsight it was a bad decision, but in terms of trying to fulfil my own potential and broaden my horizons, it was a good move for me to go to Coventry City. It enabled me to grow as a player and a person. That is exactly what happened in the next two to three seasons, and I was proud of the way I played during those seasons.
"I know if I had stayed at Liverpool it would have been slightly difficult for me to grow as a player because I would not have got the opportunity to play in the position I did when I was at Coventry."
---
You lead me nicely on to my next question. You played three seasons for Coventry. How do you look back on your time at the club, and do you have any highlights or special memories?
"The whole time I was at Coventry City, I really enjoyed it. When you come from Liverpool, one of the biggest clubs in world football, who dominate possession [to the point] where most of the time you have 60 to 70 per cent possession, grind teams down with possession, and more often than not were winning games… when I arrived at Coventry City I did not think that the difference would be so vast.
"It was a role reversal because most of the games we were playing in we only had 30 per cent possession and we were having to win defensively which was very difficult.
"It was a bit of a culture shock for me, and it took me a while to adapt. I also had no pre-season and I got sent off on my debut at Highfield Road against Middlesbrough. Ironically enough, it was for a couple of bad tackles on my old Liverpool team-mate, Paul Ince.
"I was desperate to do well but tiredness kicked in and got the better of me that last half an hour and I started to make rash tackles.
"I also suffered injuries in my first season and we were relegated. I did not even play the last six weeks of the season due to an ankle injury, and that was frustrating because I could not do anything about it.
"At the end of the season, a few clubs had come sniffing around me. Aston Villa and Everton FC wanted to sign me but I decided to stay and give Coventry City another year because I thought to myself: 'I can't leave after not leaving an imprint at the club.'
"So I stayed and played in the Championship for one season and I really enjoyed it. We played some really good football and I scored 15 goals, provided plenty of assists, and many Man of the Match performances too.
"I managed to play in a lot of different positions at Coventry, including upfront, wide right, central midfield, left midfield, and I really managed to grow as a player. That is why my form was eventually good enough to come back to a really good club in Blackburn Rovers.
"I felt because we missed out on the play-offs, I wanted to get back in the Premier League because I knew that is where I belong. I knew that is where I played my best football, and when I signed for Blackburn Rovers I was proved right."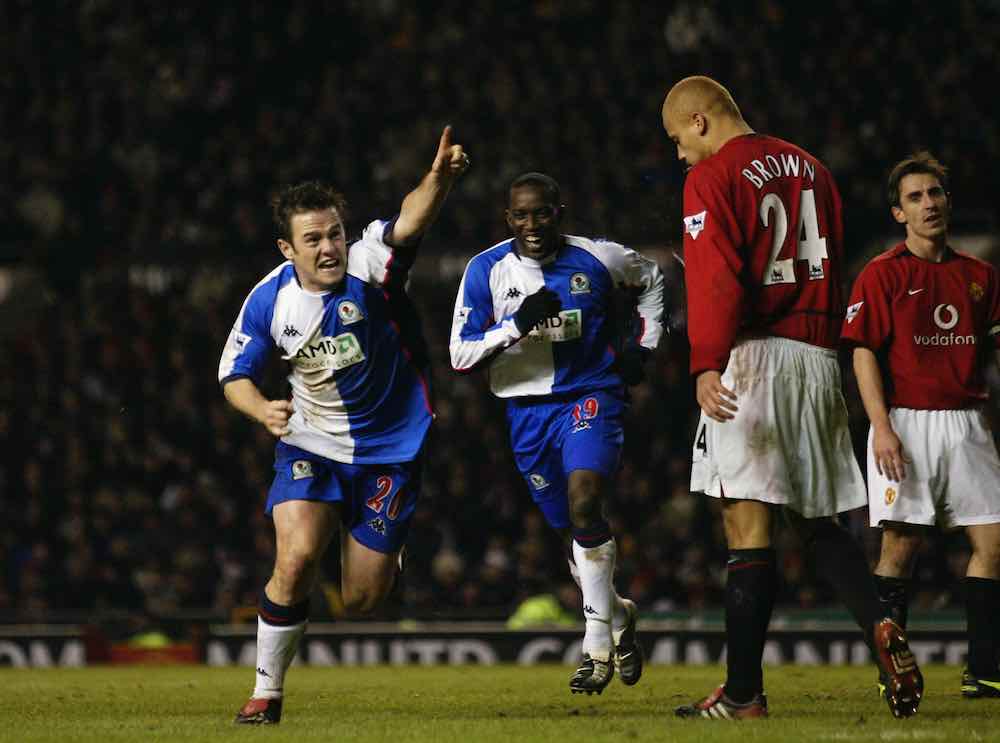 ---
You mentioned coming through with the likes of Steven Gerrard and Jamie Carragher at Liverpool and you accrued lots of experience in different levels of the football pyramid. Could you say who were among the best players you played with during your career?
"I think you only have to look at the group of players who graduated from the Liverpool academy in that five year period: myself Jamie Carragher, Michael Owen, Steven Gerrard, Robbie Fowler, Steve McManaman and Dominic Matteo.
"I think if you look at that group of players, they were are local lads who went on to have massive impacts in the game of world football.
"Steven Gerrard was a magical player who went on to have an unbelievable career. Michael Owen won the Balon d' Or. He just burst on the scene and was one of the most exciting prospects. Only injuries got the better of Michael.
"The same with Robbie Fowler. He was one of the most potent finishers you will ever see in your lifetime. He was like a modern-day Jimmy Greaves. He could score any type of goal.
"Jamie Carragher and what he went on to achieve and the career that he forged for himself through hard work and determination, I have never seen anyone with that sheer drive and focus by any footballer I have ever come by ever since.
"Then you look at Steve McManaman who in my opinion was one of the finest footballers of his generation. He was an absolutely magnificent player who I loved playing with. He would run with the ball and take players on. Nobody could tackle Macca. He had pace and fitness. He worked hard, he was creative, and he scored a lot of goals. It really was a joy to play with all of those players.
"Another player who I was one of the most underrated footballers I ever played with was a guy called Tugay Kerimoğlu at Blackburn Rovers. He was the captain of the Turkish national team and he came to the Premier League a bit late.
"We signed him from Glasgow Rangers and he could have played for any top-four team in England and he would have done them a great service. He was a joy to play with. He was on my wavelength and he dictated the tempo of any game.
---
I can imagine in your position as a midfielder that you played against some difficult opponents. Could you say who were the opponents that stood out for you?
"Yes, In terms of a direct opponent, and I believe that he might have made his full debut against me, although he did not do well on that occasion, was Ashley Cole.
"I got the better of him that day but I played against him 12 times after that and every time he was magnificent. Defensively, he knew exactly where he needed to be, you could not get past him.
"He would get blocks in and overlap and he was also very fit. He was a very tough opponent.
"I also remember the occasions when I would face David Ginola, who was in the form of his life. I remember every time he played against Liverpool he had a point to prove because of the friction between him and Gérard Houllier.
"He was always magnificent. Six foot four, a very strong man. He was also really quick, two-footed, and could go either way. He had a great touch and he had a magnificent shot. He was one player in particular who stood out to me as a really tough opponent."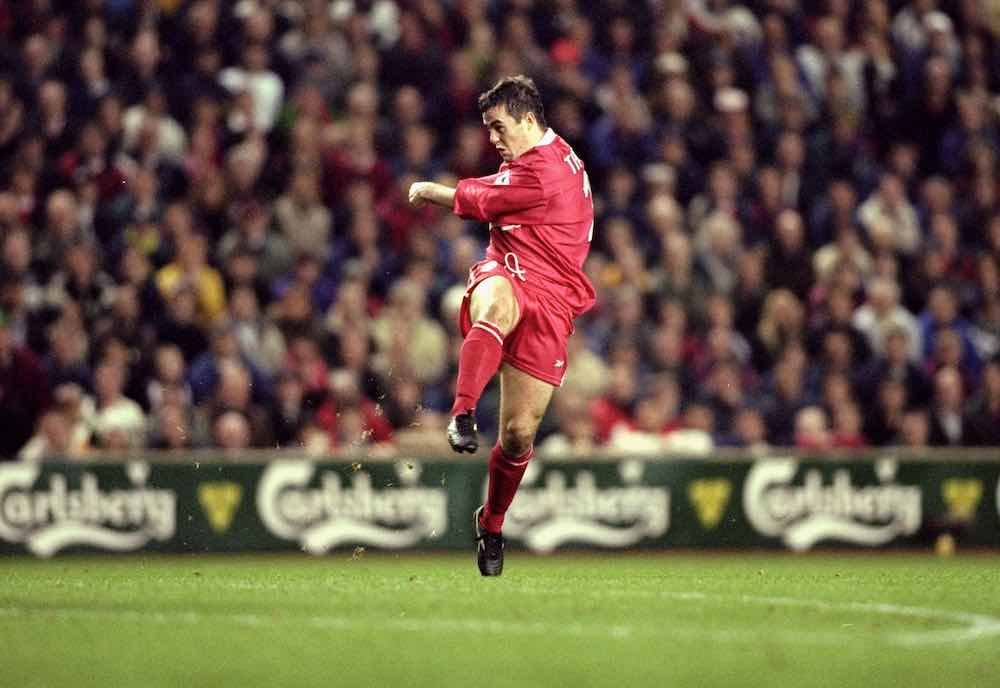 ---
Finally, David, when you look back on your career, could you say who were the coaches and managers that meant a lot to you and played a key role in your development as a professional footballer?
"I think in terms of my development as a professional footballer, I would say Steve Heighway and the youth coaches at Liverpool — but Steve Heighway in particular.
"He was a great influence on my career and on me as a man. He is a magnificent human being and a tremendous coach. My game suffered a bit when I left Liverpool, and I missed his influence.
"I should have kept him as a mentor and picked up the phone to him whenever I wanted to. He had a huge impact on my development as a boy to a man.
"The education that you got in the youth setup at Liverpool is second to none in world football. I think that Manchester United are on a parallel. They have got that history and they have got that institution and you can recognize it.
"When I see Jamie Carragher on the TV I know what he is going to say next and I know what he is going to talk about. It is inherent to the way in which you have broken through at a club like Liverpool and you are institutionalized into the way football should be played, and that is always the right way, with pass and move. It is an imprint on your brain.
"But then going into the professional ranks, Graeme Souness had a great influence on me when I signed for Blackburn Rovers. I really enjoyed the responsibility he gave me to go out and express myself on the pitch, and everyone enjoyed playing for Graeme.
"He was very demanding and if you gave everything he was very supportive. I loved the creativity he gave me to go and express myself and that then allowed me to break into the England squad under Sven-Göran Eriksson."