Many football fans had a love or hate relationship with this goalscoring machine who is next in the series of Italian Legends, as Daniel Lucci takes a look at a very unique goalscorer, Filippo Inzaghi, or as he was known to many: Super Pippo!
"Look, he actually can't play football at all, he's just always in the right position."

Johan Cruyff on Pippo Inzaghi
Inzaghi may have not been the most talented striker, but the speedy attacker managed to score with great regularity. And isn't that what is most important?
He was also a proven winner on a variety of stages, so being "always in the right position" served him very well.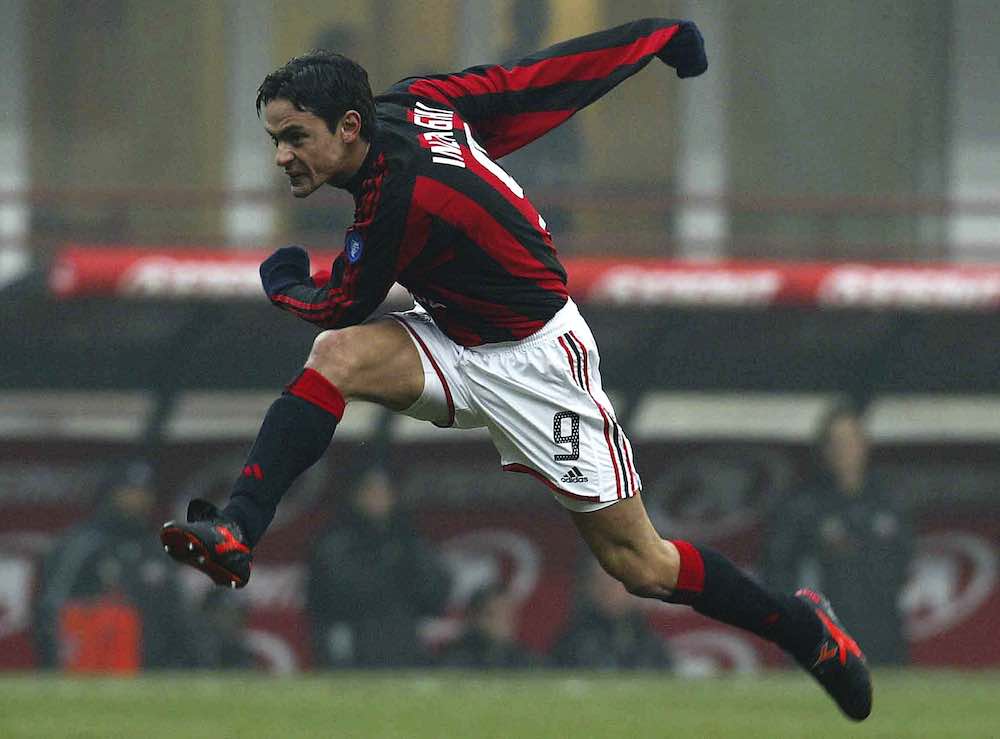 Inzaghi is primarily known for his time at AC Milan where he spent roughly 11 seasons prior to his retirement in 2012. In his early days, he also featured for Juventus, Atalanta and Parma.
From a total of 370 Serie A matches, Inzaghi scored 156 goals. An even more impressive statistic for the centre-forward is that he was able to score 46 goals in 81 UEFA Champions League appearances — more than a goal every other game. He was a clinical striker even against some of the top sides in Europe.
Throughout Inzaghi's club career, not only was he able to score goals at a rapid pace but he continued to win trophies almost as often as he scored.
In the 1996/97 season, he was the top goal scorer in all of Serie A, finding the net 24 time. A year later he moved to Juventus and won the first of his three Serie A titles, along with an Italian Cup, an Italian Super Cup, a FIFA Club World Cup, two European Supercups, and two Champions Leagues.
It is safe to say Inzaghi has a rather full trophy cabinet — not bad for someone who can't play football.
The majority of Inzaghi's triumphs came with AC Milan and that wonderfully talented squad they put together in the first decade of the 21st century, with the likes of Andrea Pirlo, Kaka, Alessandro Nesta and others.
Given the number of legendary names at the club, many fans may not realize how integral Inzaghi was to Milan's success during those years, and he will go down as one of the Rossoneri's greats.
Italia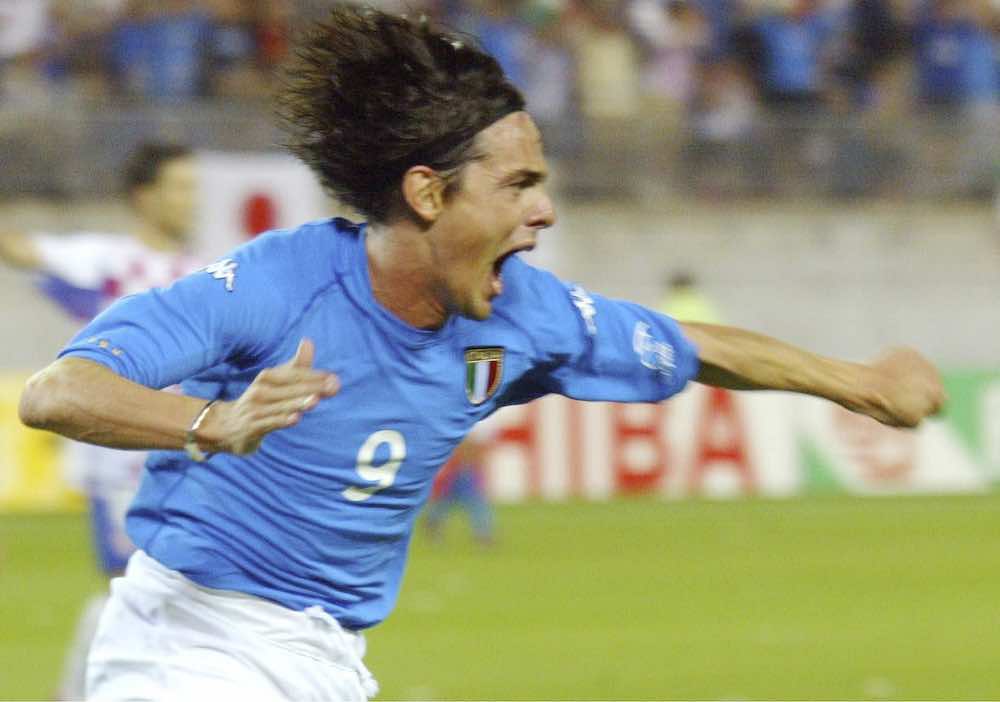 Although Inzaghi was never a consistent starter for the Azzurri during his time on the international stage, he continued to do what he did best, score.
Making his International debut at 23 years old in the summer of 1997 under head coach Cesare Maldini, Inzaghi went on to make 57 appearances for Italy. In those 57 appearances, he scored 25 goals — almost a goal every other game.
His 25 goals put him level in sixth on Italy's all-time top scorers list alongside Adolfo Baloncieri and Alessandro Altobelli.
Inzaghi also holds the Azzurri record for most goals in UEFA European Championship qualifying with 12. He went on to appear in three different World Cups and one European Championship.
In 1994 he was part of the Italy squad that won the UEFA European U-21 Championship and, more notably, was on the Italy team that was able to raise the coveted World Cup in 2006.
At the 2006 World Cup, he only featured once as a substitute, but the natural goalscorer was still able to find that back of the net.
Throughout his remarkable career, Super Pippo was able to conquer just about every stage he played on, and although he may not have been the most talented player to take the pitch, his hard work and dedication to the sport is something to strongly admire.
Filippo, the older brother of current Lazio coach Simone, was a proven goalscorer no matter who his teammates were or what team he was on. And no, he did not score just tap-ins.
Inzaghi was talented enough where it mattered, in front of the goal, which is what made him one of the most prolific goal scorers of his time.
Often underestimated or offside, this discouragement never got Inzaghi down. He was always able to jump back up and eventually score a goal or two.
His goalscoring ability, hard work, and absolute devotion to the game is something all young footballers should look up to.
Grazie to the often offside, yet decisive goalscoring machine that was Super Pippo Inzaghi, a true Italian Legend.