James Rowe spoke to Kongsvinger's Norwegian defender Edvard Skagestad for WFi. They discussed his club career to date, some of the best players he's played with and against, and the coaches who have played a part in his development.
---
You spent a season playing for Kongsvinger in your native Norway. How do you look back on that season and do you have any special memories or highlights?
"At the start of that season, we had a difficult time. We did not win a single game in pre-season and everybody through we were certain to get relegated.
"After winning the first match of the season we gained momentum and went on a good run where we conceded very few goals in a spell of 15 games. At one point we were looking all of a sudden at the top of the table.
"All in all, we ended up having a decent season where we were involved in the promotion play-offs. I scored in a 1-0 win in the first round, but we were eliminated at the next stage which was a shame."
---
You had two spells at Aalesunds FK during your career. What does Aalesunds FK mean to you?
"Aalesunds is a big part of my career, actually. During my first spell at the club, I was there for three years before moving to Sweden, and then I returned to the club for another two years, so altogether I was there for five years and I managed to play over 120 official games for the club.
"The club became like my second home and I met my girlfriend there too, so I have many connections there and I learned a lot from my time at Aalesunds."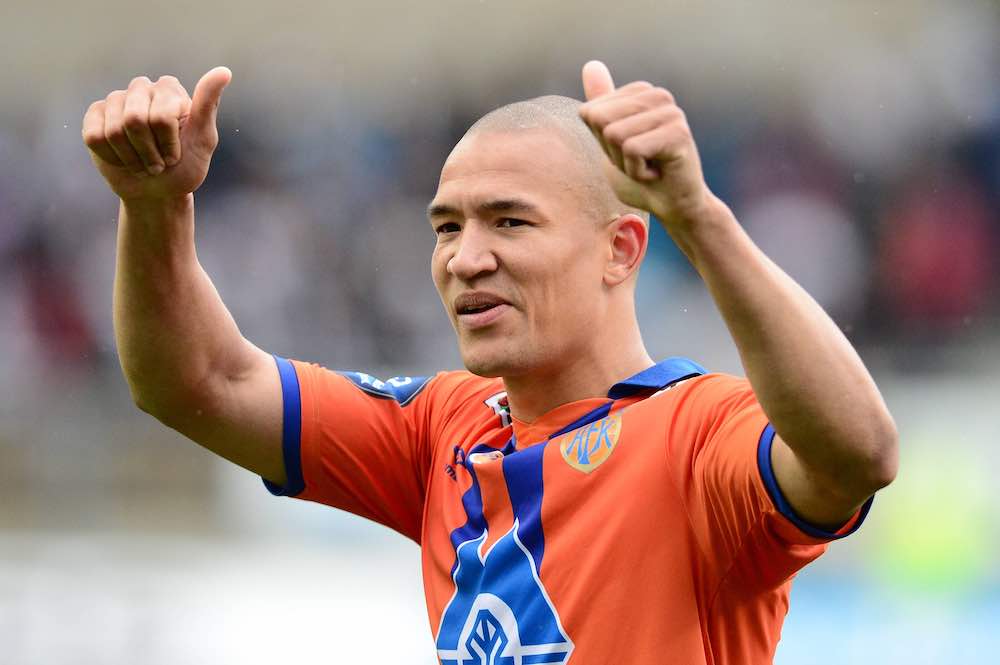 ---
You mentioned your time in Sweden and that brings me nicely on to my next question. How do you look back on your spell with IFK Norrkoping, and do you have any special memories or highlights from your time there?
"After a period in Norway, I was unsure about remaining in the country and was thinking about a possible change of club. Although I received good offers, I knew that if I was going to change club I was going to go to a different country and sign for a competitive team.
"I decided to sign for IFK Norrkoping in Sweden. It seemed a very interesting project and the coach of the team at the time was the current Sweden national team manager, Janne Andersson. The level of football in Sweden is similar to Norway but, for some reason, there is more attention to football, and [more] passionate supporters in Sweden than Norway too.
"I also thought that playing in such a league may further my attempts to go on from there to an even bigger club in Europe, so at the time it felt like a good move.
"At the start of my season with IFK Norrkoping I did not play much, and I came into the team seven matches into the season. I went on to play about 20 matches.
"Although we struggled that season, we managed to avoid relegation. When I returned to Norway the following season IFK Norrkoping won the Allsvenskan (Swedish league), so that was unlucky for me in that respect."
---
You have accrued a lot of experience at club level playing in Sweden and Norway could you say who are among the best players you have played alongside so far in your career?
"I would say a player named Abderrazak Hamdallah. He just won an award for having scored the most goals in the world right now and he plays for Al-Nassr in Saudi Arabia.
"Usually, such an award goes to Lionel Messi or Cristiano Ronaldo, and it is quite random because Saudi Arabia is not the highest level in world football, but you still have to put that ball in the back of the net.
"We played together at Aalesunds FK in Norway. The club brought him for Olympic Club de Safi in Morocco for 10m Norwegian Krone and then sold him to Guangzhou in China for 30m Norwegian Krone.
"I am really pleased to see him doing well, and he is averaging one goal in every game he plays and it was great to have played alongside him."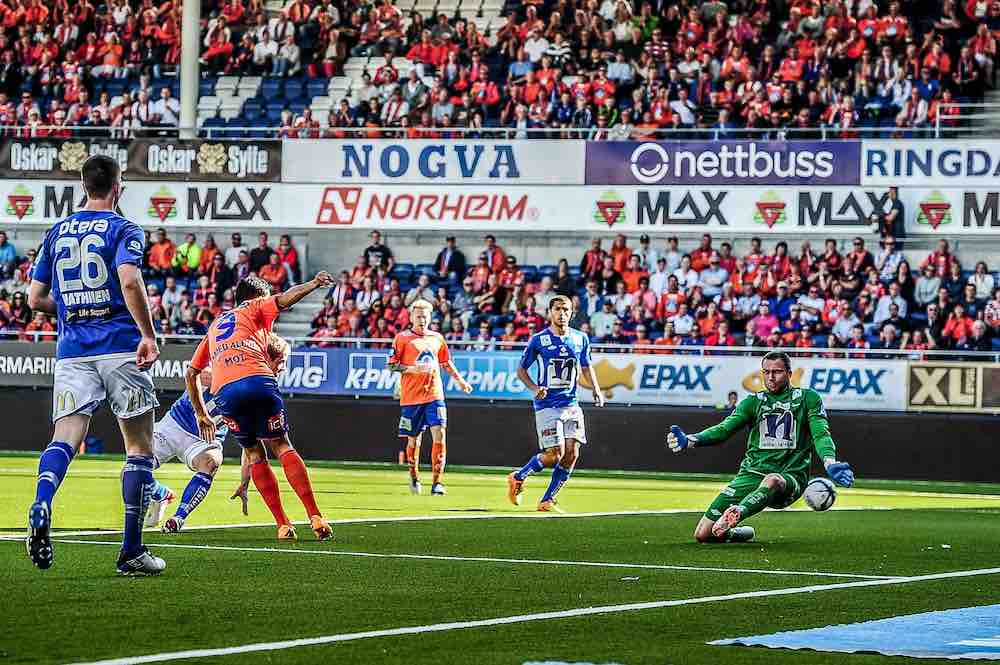 ---
I can imagine in your position as a defender that you have come up against some difficult opponents through the years. Are there any that stand out?
"I remember once playing against Shakhtar Donetsk in a training match. I am an Arsenal fan and I was playing right-back and the left winger was Eduardo, who unfortunately broke his leg whilst at [Arsenal]. He gave me a particularly tough time in that match.
"At the same training camp we also played against Anzhi Makhachkala. Again I was playing right-back, and Roberto Carlos was playing left-back and Samuel Eto'o was playing as their striker. It was a very cool experience to play against such fantastic players."
---
Finally Edvard, you mentioned Janne Andersson at IFK Norrkoping in Sweden. Could you say who are the coaches and managers who have played a key role in your development as a professional footballer?
"Yes, a guy named David Green who is also an Arsenal man. He was my coach when I was 15 and that is where my career began at As IL, who were my very first club in Norwegian football.
"Jan Jonsson, who is from Sweden as well. He is currently coaching at Stabaek in Norway and was my coach when I played with Abderrazak Hamdallah at Aalesunds FK. Janne Andersson also played a role in that respect.
"Hans-Erik Erikson was an important coach in my youth too. Kjetil Rekdal who scored the winning goal for Norway when they beat Brazil at the 1998 World Cup in France. He is a big name in Norway and he was the manager who brought me to Aalesunds FK."