By Cameron McAlpin.
My Era is a look back through some of my favourite Leeds United players. While My Era certainly wasn't considered glory days for Leeds, they produced unforgettable moments and iconic players (even if just in my eyes).
This won't be a look back at a player's career, it's more a look down memory lane, highlighting favourite moments in context, through my biased blue eyes.
In part two of this miniseries, I'm going to look at the great Luciano Becchio, a player instrumental in helping Leeds out of one of its lowest points.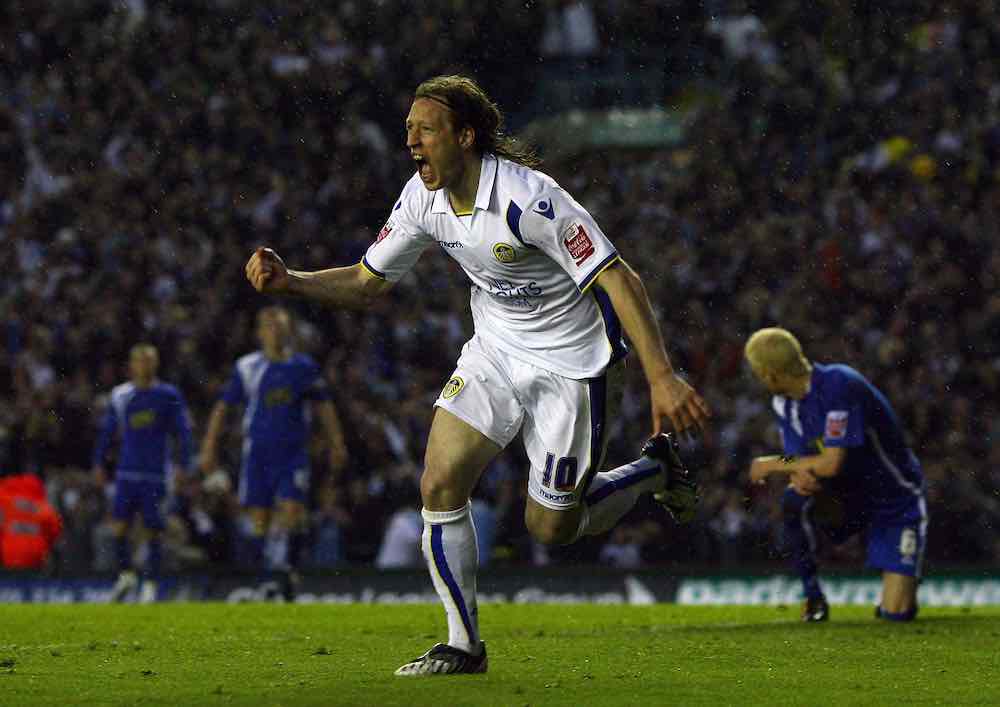 ---
Long before Marcelo Bielsa became the Argentinian king at Elland Road, there was Luciano Becchio — the Argentinian prince.
An unknown striker to most if not all the fans, Becchio signed for Leeds after being the top scorer in the Spanish second division and impressing while on trial with the club in Ireland.
The season before Becchio joined the mighty Whites, Leeds were 'enjoying' their first stint in League One. After overcoming a 15-point deficit handed to Leeds at the beginning of the season, they managed to make it to the play-off final.
A one-off game. A chance to get Leeds back into the Championship and mark the season in League One as merely an anomaly.
Instead, Leeds did what they often did during My Era. They bottled it.
So, along came another season for Leeds to enjoy everything that League One had to offer, and my dad got another season to enjoy cheaper tickets.
However, it wasn't just the cheap tickets that fans had going from them. This virtually unknown Argentinian striker showed from his first couple of games that he had the qualities to become a fan favourite.
From his flowing blonde locks to his physical style and the 100% effort given in every game, Becchio adapted to life in Yorkshire very quickly, and the fans appreciated it.
Leeds had hoped on that League One would be a one and done occasion but, as mentioned earlier, we couldn't escape the trips to Stockport and Hereford just yet.
While Leeds did have a proven goal scorer in Jermaine Beckford, then manager Gary McAllister wanted to bring in Becchio for Beckford to play off and run opposition defences ragged.
Becchio, up to this point, had enjoyed a decent start to his first season at Leeds and the connection with Beckford was paying off with goals coming for both. The fans in the stands were excited to see a formidable strike partnership that could lift them back into the Championship.
As is often the case at Leeds, though, McAllister was given the boot in December and it looked like I was in for a season of mediocrity.
Simon Grayson was the manager chosen to turn things around and, with the help from players like Becchio, Leeds found themselves in the playoffs once again.
This time they faced Millwall. Now for anyone not familiar with Leeds and Millwall, they have a history of not getting on. To put it bluntly, they despise one another.
This only added to the tension of the play-offs and, after a disappointing 1-0 defeat at Millwall, Leeds had to turn it around at home to reach the final once again. With everything to play for and the hopes/dreams of Leeds fans depending on 90 minutes of football.
This is normally where I'd give you my perspective of the game and Becchio's biggest moment in his brief Leeds career. I did attend the Play-off semi-final second-leg at Elland Road but, for some unknown reason, I don't have any recollection of Becchio's big moment.
What I can remember is the moment that made Becchio's moment even sweeter.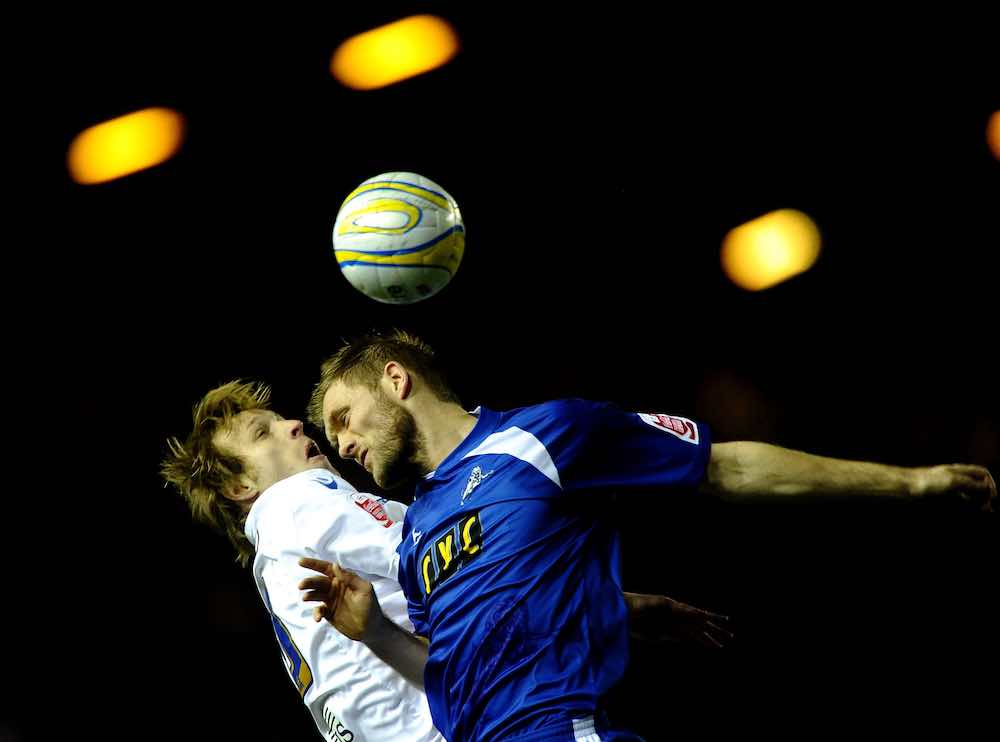 The atmosphere was electric before kick-off. As "Marching On Together" bellowed around Elland Road, the travelling Millwall fans waved their arms like an orchestra conductor, which I thought was quite funny, a feeling which wasn't shared by others around me.
The score was 0-0 heading into the second half. The game hanging in the balance. Then came one of the most confusing moments I've experienced at a football game.
The play stopped in Millwall's penalty area and no one could understand why. The ground fell silent with confusion, then the realisation hit. Leeds had won a penalty (to this day I've no idea why) and the crowd went into a state.
We celebrated the penalty like it had already been scored, I ended up a couple of rows away from where I started, and with Beckford stepping up to take the penalty it was a certain goal.
It wasn't.
The penalty was a poor one and easily saved by Millwall's keeper. The sheer delight had turned into disappointment and disbelief.
This is where my memory goes blank. I have no memory of what happens just minutes later, and you have no idea how much I wish I did.
Leeds didn't falter after the penalty miss but continued to push forward. After some wonderful build-up play down the left-wing, the ball found Ben Parker, who played a perfect ball across the face of the goal and left it on a plate for Becchio who slide the ball into the back of the net.
Again, I'd love to describe the atmosphere and the jubilation felt when the goal went in, but I haven't got a scooby.
I recommend you watch the goal on YouTube and apricate the noise made. It highlights just how much passion fans can have for their team.
Becchio had his standout moment and it looked to be a massive one. Putting Leeds 1-0 up on the night and 1-1 on aggerate, the momentum was well and truly with Leeds and looked certain to grab another to put them through to the play-off final.
They didn't.
Once again, Leeds bottled it and a goal from Jimmy Abdou sent Leeds out of the play-offs and sent me home disappointed (this is becoming a familiar theme).
It wasn't all doom and gloom, though. Becchio had an impressive first campaign with the mighty Whites and formed a great partnership with Beckford. Going into their second season together gave them more opportunity to work as one and get the goals Leeds needed to push for automatic promotion.
While Becchio's goals for the season dropped (only by one), he became an absolute fan favourite and proved he was by no means a one-season wonder.
I remember fans in stands who loved watching Becchio play. His physical nature and tenacity resonated with the Leeds faithful, and he pushed himself to the limits in every game.
As is often the case with any player that becomes a fan favourite, Becchio got himself a song that would be chanted home and away, and is still one of my favourites.
"Luciano, Lucianooooo, cost less the Berbatov and he scores more goals."
It's quite a simple song, I'll be honest, but I will never tire of hearing it sung by 35,000+ and reminds me of great times.
Throughout the season Becchio helped provide important goals and collect vital points in Leeds' bid for automatic promotion and, like most players covered in My Era, played a huge part in the final day of the 2009/10 season.
You can pick out many examples during Becchio's time at Leeds of him holding the ball up perfectly but the best, and my favourite example, is against Bristol Rovers on promotion day.
I spoke about the build-up and the importance of that match in the Jonny Howson, My Era, so for this, I want to focus specifically on Becchio and his moment in this momentous game.
Not long after conceding a dreadful goal to start the second half, Leeds needed a quick response to have any chance to finally gain automatic promotion, and Becchio played a key part in the first goal.
Bradley Johnson held the ball down the left-wing and looked to play a floating cross into the box. Unfortunately, Johnson had a very strange game and slipped as he played the ball. It resulted in an awkward low cross towards Becchio.
Becchio had to run back to collect the ball just on the edge of the penalty area and, as he had done all season, controlled the ball with his first touch and ever so slightly laid the ball off for Howson to score the goal of a lifetime to tie the game back up.
Most would say that Becchio's lay-off wasn't anything special, I'd disagree.
It had to be perfect and perfect it was. The slightest lay-off allowed Howson to strike the ball exactly how he wanted to.
While most will remember Becchio's goal against Milwall as his defining moment for Leeds, for me this lay-off is more important. It represented everything Becchio was as a player, the skill to bring the ball down and perfectly lay the ball up. The unselfishness to pass instead of going for glory himself, and the calm head in the heat of battle to deliver when we needed it most.
It was cloud nine for Leeds fans and Becchio come the full-time whistle when the stands emptied and the pitch filled with barmy Leeds fans who wanted to enjoy the moment.
The players were swarmed, including Becchio who was lifted high into the air, and this helped further cement himself as an all-time favourite.
Becchio's story didn't end on that day, but the greatest chapter was written. While he did go on to have his best campaign in terms of goals the next season in the Championship, seeing as Leeds just missed out on the playoffs, it gets forgotten a little.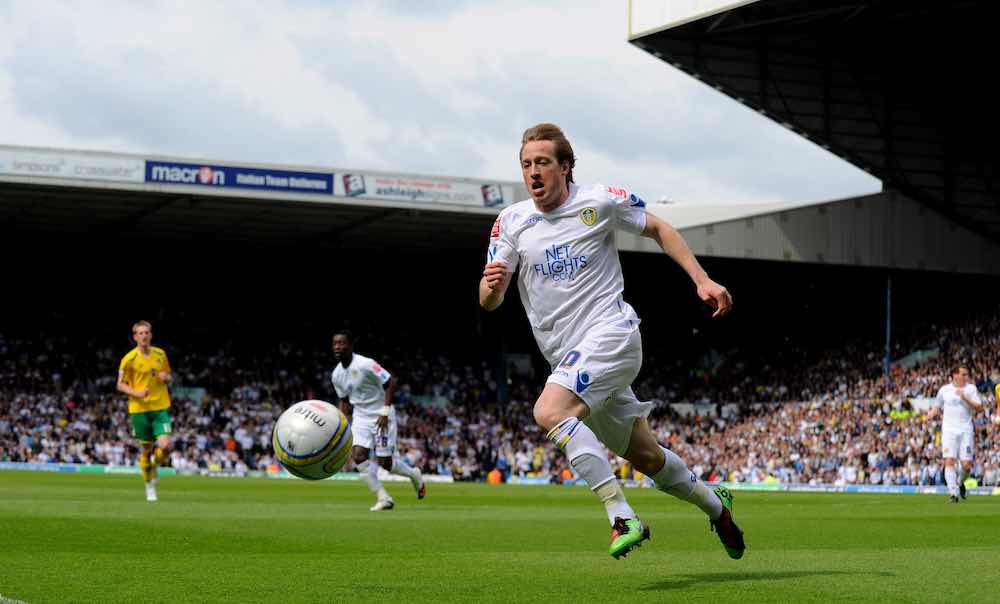 Becchio, though, isn't forgotten. To this day Leeds fans love themselves some Becchio and he was invited to the official 100th-anniversary club dinner.
Even though he played for Leeds while they were the lowest they'd ever been, the club and more importantly the fans don't forget what a fantastic player he was and how integral he was in restoring Leeds United, helping start the gruelling journey to the Premier League.
No matter who plays for Leeds during my lifetime, there will be a select few players I will always remember.
Becchio is one of them. A virtual unknown, who looked to make a name for himself in England certainly did that, and his name will be forever ingrained into Leeds United history.