James Rowe spoke to Simon Barker of the Professional Footballers' Association (PFA) for WFi. They discussed his role with the PFA and the challenges they face during this difficult time, as well as his playing days with Blackburn and QPR.
---
You are currently Assistant Chief Executive of the PFA. How are you enjoying your role with the PFA and could you elaborate on your work?
"I really enjoy my role at the PFA. I lived my dream being a professional footballer for 19 years and when I retired in December 1999, I was lucky enough to get a job at the PFA.
"Each club has a PFA delegate, who represents the players for the Union and I fulfilled the role at all the clubs I played for: Blackburn Rovers, Queens Park Rangers and Port Vale.
"I was also on the PFA Management Committee where there are 12 players who are voted on by the rest of the members to oversee the work of the Union and set strategy. So I always had an interest in the PFA, in football administration and players rights, and when I retired I was fortunate to be invited to an interview for a role at the PFA and was offered the job.
"20 years later I am still working here and I still wake up every morning and look forward to doing my job. We are currently very busy in these unprecedented times and circumstances that everybody is faced with. Everybody has their own different issues and problems in respects of their own jobs and we are not different in the football industry.
"We are liaising constantly with the PFA delegates at each club who pass on information to their colleagues. There are lots of negotiations going on between players and clubs about the financial situation and we are trying to make sure that every club gets through this difficult period and players have got a job at the end of it, when hopefully we will be able to restart the football season at some stage.
"We don't know when that is going to be and that will be down to government and medical advisers. We are in constant contact with our colleagues and with our members as well."
Darren Wilson, Simon Barker and Richard Jobson from the PFA attending the @FIFPro General Assembly 2016 in San Jose, Costa Rica. 🇨🇷⚽ pic.twitter.com/nc66elWe84

— Professional Footballers' Association (@PFA) November 8, 2016
---
The PFA is such a well-respected organization within English football. Do they have a specific vision for the future going forward in terms of achievement or safeguarding players and the game?
"Our goal is to promote and protect the interests and rights of our members — professional footballers in England. We have 100% membership — every professional footballer and scholar in the 91 professional clubs (we lost Bury FC last year, unfortunately). It may well be 92 teams again next season.
"We have by far the most professional clubs in any country in the world and our goal is to continue looking after our members and protecting their rights, and also through FIFPro, the World Player Association, which is based in the Netherlands.
"We speak on a regular basis with all the other different player associations in football throughout the world. We speak to all the other player associations on a regular basis from all the different countries.
"I was recently in touch with the South African player association, just finding out what they were doing during this crisis. Because we are the world's oldest players association in football the other associations come to us on a regular basis and ask what we are doing and we can give them the benefit of our experience and advice, and also vice versa.
"It also works the other way and we look at what smaller player associations do, how they use their resources, and we might think that we could do this as well: let's use their idea, as they use our ideas. It is really good and really interesting to see what they do and share experiences and good practice.
"They are all good people working hard for their players' rights and, particularly in times like this, I think players really understand what is being done for them. In England, the strength of the standard player's contract and the regulations that underpin them is proving vital in protecting the player's rights, which have been hard fought for over many years.
"I think we are all experiencing difficult times at the moment. The rights of freedom of movement being taken away as citizens across the world. Maybe we all take it for granted, and it is only at times like this that you realize what we have and appreciate it much more."
---
You had a ten-year association with Queens Park Rangers, going on to make over 300 appearances. How do you look back on your time at the club and do you have any highlights or special memories?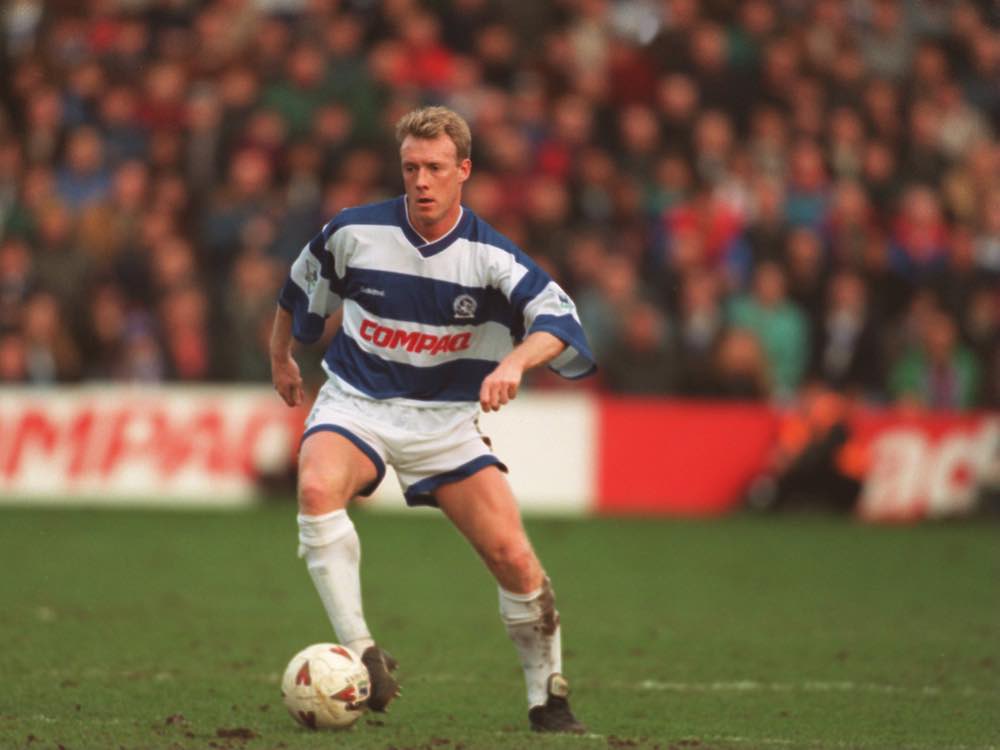 "Absolutely. Before that, I played for Blackburn Rovers, two years as an apprentice and five years as a professional. I had a good career making over 200 league and cup appearances at the club.
"The then manager, Bobby Saxton, taught me how to be a professional footballer and I am very grateful to him for what he did for me. I also played for England under 21's during my time at the club, gaining 4 caps and had a great experience.
"Blackburn Rovers are a great club and were in the old second division back in the day. We missed out in the play-offs for promotion to Division One, when we lost to Chelsea FC in the semi-final. I had come to the end of my contract and I decided at age 23 that I really wanted to play in the top flight and test myself there. I turned down the offer to extend my contract and I was looking to play for a club in the first division.
"I had the choice of a few clubs but QPR were the ones that were really showing an interest and Jim Smith was the manager there at the time. It was 1988 and I signed for a club-record fee of £400,000 — a record fee for both QPR and Blackburn Rovers at the time.
"I moved to London and within eight weeks Jim Smith had moved on to Newcastle United and I found myself from playing in the first team to playing in the reserves. At that time, Trevor Francis took over as player/manager and I joined the club at the same time he did.
"I found my first year at the club to be very difficult. I think I would have gladly gone back up to Blackburn at that time in order to just be playing again but I stuck it out and luckily for me Don Howe came to the club. He came to the club as assistant manager to Trevor, and liked me as a player and was always pushing for me to play. The following season he took over as manager and my career took off from there.
"I played regularly in the first team and I never looked back after that. Don left after a successful spell and Gerry Francis then took over after that, and continued Don's good work. I had a really good time at QPR and I played with lots of very good players — Roy Wegerle, Les Ferdinand, Andy Sinton, Paul Parker, and David Seaman to mention just a few but there were so many good players I played with during my spell there that I couldn't fit them on the page.
"I played with a lot of good players in that era and I was very lucky to have a long career at Queens Park Rangers — ten years which is very unusual nowadays. I think before my era, players were made to stay at clubs and they possibly did not have the same social mobility that people have nowadays.
"I had great times at QPR, making 350 appearances in all competitions. As an old pro once said to me: 'That might be alright but how many good ones did you play,?' that always makes me smile. I like to think I must have had more good ones than bad ones otherwise they would not have kept picking me!
"I had seven permanent managers and three caretaker managers. Don Howe really stood out in the way the he helped me, as well as the organizational skills of Gerry Francis but I learned something from all the managers I played under and am grateful to them all.
"I went on to have a long career in the professional game and I had the best years of my career at Queens Park Rangers."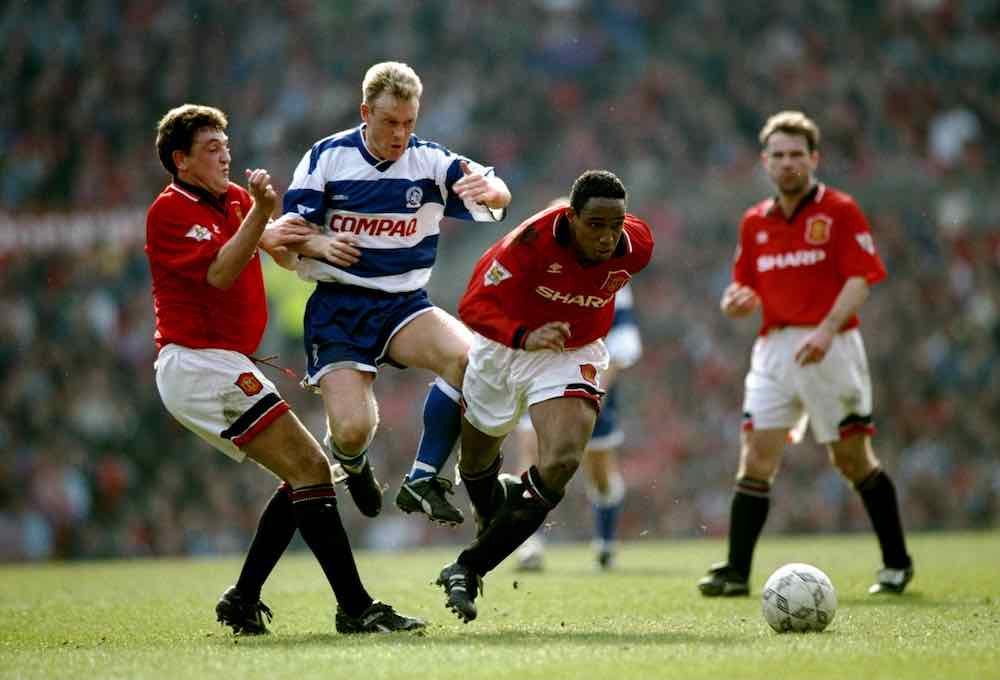 ---
You mentioned being capped by England at under 21 level. How do you look back on representing your country at international level and do you have any special memories or highlights?
"I had a great time representing England and definitely did not take it for granted, however, I think when you are young you think it is going to last forever. When I look back now I can say that I gave everything, but I remember how proud I was playing for England under 21s and I always thought that I would go further.
"I remember I played at Wembley in the Full Members Cup Final which was a tournament just after English clubs were banned from Europe involving clubs from the top two divisions. I was awarded the 'Man of the Match' in a game that we won 1-0, and it was a great time in my career.
"I always remember thinking I will be back here again and I will play at Wembley in cup finals and maybe for England, but I never did. It shows to people, and I always say to young players, make the most of everything that you have got because you never know when it might be taken away from you. Or it might never happen [again] so you have got to give it your all and enjoy the moment and make the most of it.
"As I have seen with lots of players in my job at the PFA, their careers are taken away from them through injury and through issues that affect them. I like to think that when I was playing I knew that as well.
"I really did enjoy representing England at the time and I was competing at the time for a place in the midfield with talented young players such as Stuart McCall who was at Bradford City at the time but later had a great career for Everton, Rangers and Scotland, and Ian Snodin who was a tremendous young player at Leeds United who later played for Everton before a knee injury curtailed his career.
"I also had a good friendship with Paul Parker at the time through the U-21's and that is one of the reasons I moved to QPR and lived close to him. Paul was at Fulham at the time before moving to QPR, and then moved on to Manchester United.
"I have lots of good memories from those days when I was younger. I remember a young Tony Adams coming into the under 21 squad at the time and he went on to have a great career. David Seaman, Tony Cottee, Paul Allen and Des Walker were some of the players playing at that time who went on to have stellar careers.
"I unfortunately never played for the senior England team. I was playing for QPR in 1990 and Don Howe was assistant manager to Bobby Robson at the time, and he pulled me aside and told me: 'Simon, you have done really well and just letting you know that you are going to be announced in the England squad at the weekend.'
"I was really excited about the prospect of meeting up with all the players at the weekend and test myself at the next level but unfortunately, I broke my leg playing against Manchester City in the midweek and therefore missed out on my big opportunity.
"It took me a good 18 months to two years to come back to the same level that I was playing at the time and by then I had missed the boat.
"Ultimately, if that was the only thing that was a regret, I have not done too badly. I achieved nearly all the goals that I set out as a young 16-year-old starting out at Blackburn Rovers. To play at a high level, to have a long career, meet the people I met, played with the players I played with, visit the countries I did, and to play professional football, which the majority of young men in this country would have loved to have done.
"Of course you have a bad time when you are not playing or you are injured, but I look back now and I had a great career. You only remember the good things and that is why I still enjoy my job at the PFA helping players. I have been blessed with all the things that I have done in my life."
---
When you look back on your youth and professional career, who are the coaches and managers that meant a lot to you and played a key role in your development as a professional football?"
"I would have to say Bobby Saxton and Don Howe. Bobby I talked about earlier and was a great teacher of the game to me. He was a true football man with a great knowledge of the game. He knew a good player and with a very limited budget, he brought the best out of a team and engendered great loyalty from his players.
"Don had this image of being a defensive coach and that is so far away from my recollections and memories of his coaching.
"He always used to do attacking coaching sessions and he really was a good coach who would teach you the reasons why he was doing what he is doing and what he was trying to get out of you.
"At times he was not the best man-manager, but he was great for me and you ask any player, a good manager for them is a manager who picks you to play. He got my career going at QPR. He taught me a lot of things and I played some of my best football under him.
"He was also well organized and his teams were too, and maybe that is why people thought he was defensive. He was excellent. When you look back later on in life you start looking back at old things, old school teachers, and youth team coaches, you probably did not know at the time what they were teaching you and what they were telling you. You were taking certain things on board and not other things.
"Making it as a professional footballer is a lot down to talent, hard work and luck but also assimilation of information and experience of others. When I look back now, even the managers that I felt were not great for my career, I can now see the reason why they did not play me, or when they did or did not talk to me what potentially the reasons were.
"You then try and take those experiences into your role as a manager or into your job. You try to learn from everybody, assimilating different ways of teaching other people and focusing on the way you interact with other people when doing your job.
"I took something from every teacher, coach, and manager; every experience I had with negotiating with chief executives, chairman and other managers; and speaking to players. You can learn from every experience you have in your life."