By James Nalton.
Question seven. 'If Michael Carrick is Sergio Busquets, and Paul Scholes is Xavi what, or who, is James Milner?'
Whispers: 'Did they say Carrick is Busquets?' Louder: 'Can you repeat the question, please?'
'Question seven again. If Michael Carrick is Sergio Busquets, and Paul Scholes is Xavi what, or who, is James Milner?'
This question, or riddle, isn't from one of those lockdown quizzes conducted via Zoom, which threatens to put pub quiz masters out of business, but serves a purpose here of getting the introduction out of the way without using boilerplate coronavirus intro, version 937.
When he's not being a comedy actor, starring in one of LFCTV's latest productions, Milner usually passes the time by playing football. Loads of football.
Only four outfield players have made more Premier League appearances than Milner, but none have made them in quite the same manner.
He was part of the 2011/12 Manchester City squad which won the club's first league title since 1968, and he was still in the side when they won another in 2014. He's also part of the Liverpool team which will secure the club's first title in the Premier League era — their first since 1990.
During his time at Man City, Milner played every outfield position except centre-back and left-back. City's goalkeeper at the time, Joe Hart, commented that Milner even fancied himself between the posts.
He soon ticked off another position at Liverpool when he became the team's steadiest and most reliable presence at left-back during the 2016/17 season. In order to take the place of Alberto Moreno ahead of Milner a season later, Andy Robertson had to become one of the best left-backs in world football.
The words steady and reliable are too easy to use when it comes to Milner, and do him a disservice. They are the go-to terms to describe a Swiss Army knife of a footballer who has never really nailed down one position but has been useful in them all.
Useful. Another word that suggests he is only selected because he was available and there. May as well use him. A utility man. But it isn't like he turned up at five-a-side one week and fancied a stint up front. He has been picked in these positions by Roberto Mancini, Manuel Pellegrini, and Jurgen Klopp — managers in high-pressure situations looking to win the game's biggest prizes in style.
And being there is in itself valuable. Milner has never missed a lengthy spell of games through injury. Indeed, his longest spell on the sidelines, according to Transfermarkt's data, were the seven games he missed with a hamstring injury this season. He's 34.
Mancini might be a clue when it comes to answering the original question. During his time with Internazionale, the Italian boss was lucky enough to be able to call upon the services of Argentine Army knife Javier Zanetti. Three of Zanetti's five Serie A titles in 19 seasons with Inter were won during Mancini's tenure. Two more came under Mancini's successor, José Mourinho, but the platform for that dominance was built during the previous three years beginning with the Coppa Italia win in 2005.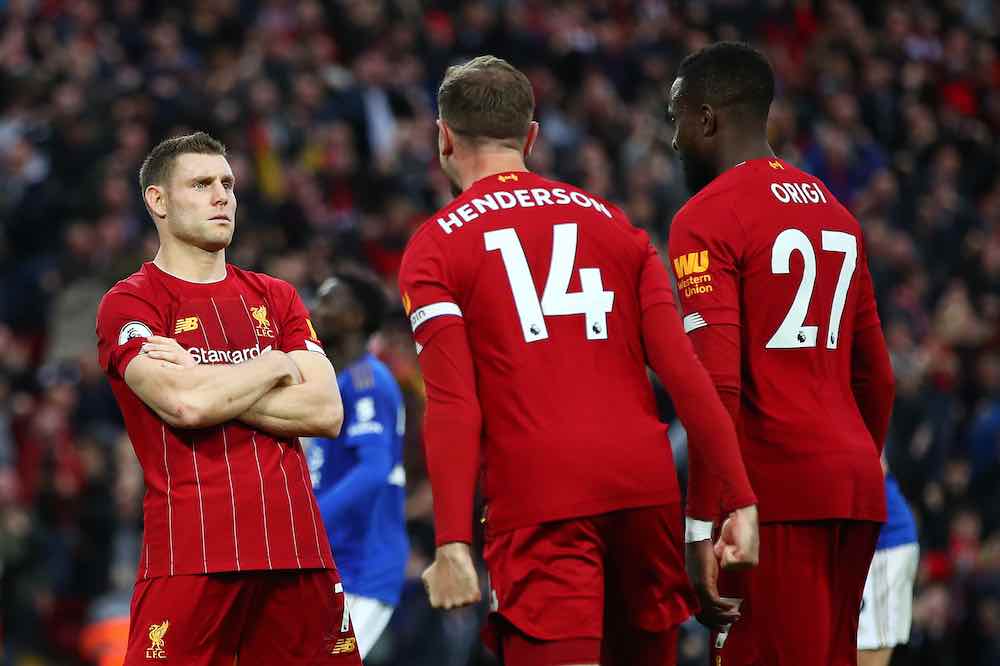 Comparing Milner of Leeds to someone like Zanetti might feel as discordant as comparing Carrick of Wallsend to Busquets, or Scholes of Middleton to Xavi, but of the three comparisons, it is the most accurate.
And if Carrick, Scholes, and others, are anything to go by, Milner's powers will be heightened once he retires.
A new generation of football fans will look back on the game and see this Englishman who played almost every position. Not only that but one who racked up 61 England caps (plus 46 for the U21s), was a reliable penalty taker for Aston Villa and Liverpool, and captained the latter on a number of occasions despite the presence of numerous other leaders.
They will see eight assists in 11 Champions League games as Liverpool reached the final in the 2017/18 season, which briefly propelled him above the glamourous names to the top of the pile. Beyond functional, beyond steady, beyond merely reliable.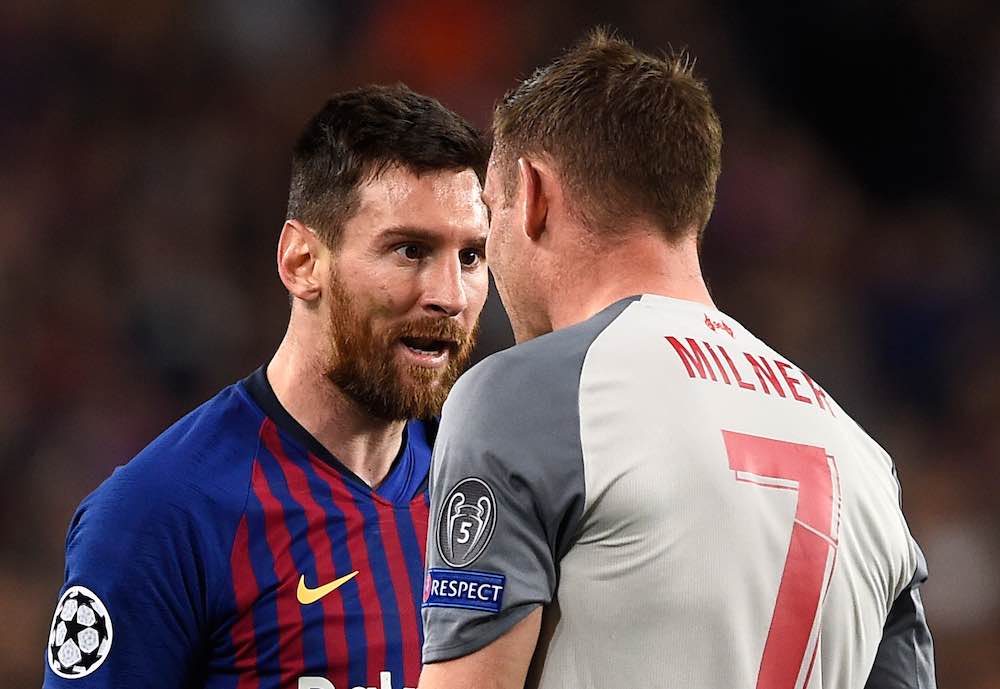 The total footballers of the 20th century tended to roam around the central positions from midfield to sweeper. In many ways, they were aided by tactical developments at the time which meant midfield skills could be utilised from the heart of defence and beyond, with defensive cover provided by others as they ventured forward.
Tactical evolutions during Milner's career could easily have rendered a player of his ilk homeless, without an important role in a side. He emerged as a player perfect for a midfield role in a 4-4-2, whether wide or central, then 4-4-2 all but disappeared.
Instead of becoming homeless, he lodged in every place, and had he played at a slightly lower level, he might have been one of the best *insert position of his choosing here* in that division.
But Milner reached the highest level and remains there to this day, winning his first European Cup last season with Liverpool, aged 33.
His tactical role doesn't lie in some constrained notion of position, but in the way he plays football; his intelligence, his mental and physical durability. From the Latin American 4-2-2-2 of Pellegrini to the high-octane Gegenpressing of Klopp, Milner fit.
Despite joining them late in his career as a 29-year-old, five years on Milner now has more appearances for Liverpool than for any other club he has played for.
Lockdown has given him the opportunity to excel in his role of comedian, and no doubt he remains a vital part of this squad's team spirit behind the scenes and behind the screens
On to the first on my new list of chores… I'm not 100% sure but I think maybe Mrs M wants me out of the house for a while 🤷🏻‍♂️#stonemethiswilltakeawhile#easytomissone #maybeifigravelshewillletmeoff#staysafe pic.twitter.com/pJpvKFHLvj

— James Milner (@JamesMilner) April 13, 2020
The total footballer for the 21st century, his role involves work off the pitch as it does graft on it. The correct answer to the opening question could be Javier Zanetti. For the teams he has played for throughout his career, the solution is usually James Milner.