Jerry Mancini spoke to Serie A Sitdown's Frank Crivello on the Calcio Connection podcast with co-host Alex Donno, about the managerial situation at AC Milan this season.
---
AC Milan missed out on the Champions League by one-point last season. After the season was done, Gennaro Gattuso decided he would part ways with the Rossoneri. He also decided to not be compensated by the club. What were your thoughts on his decision to leave Milan?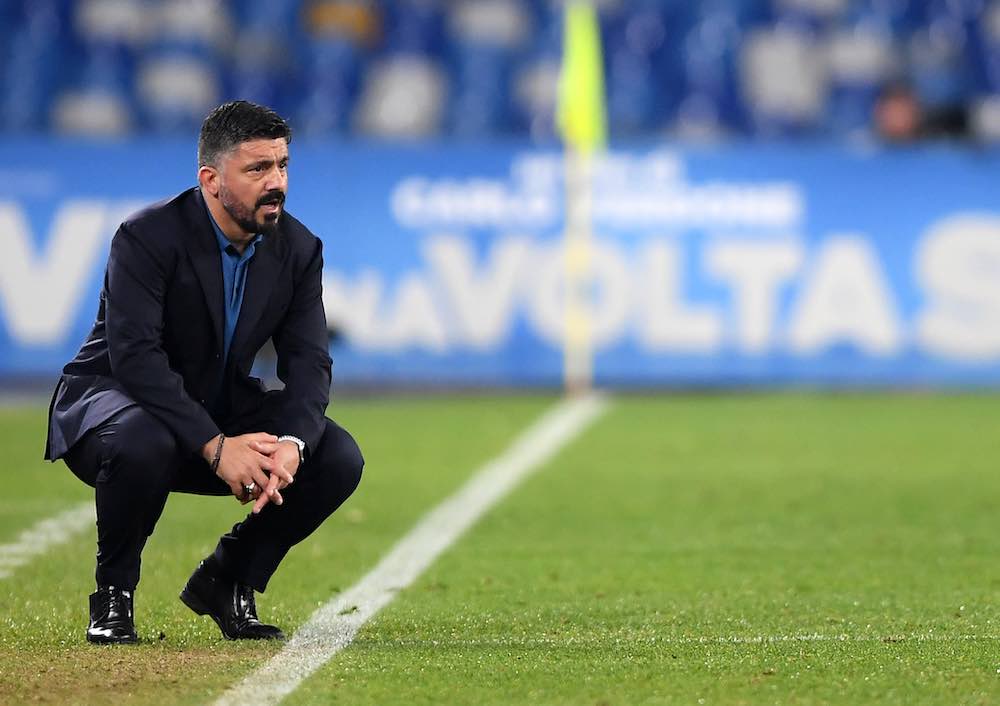 "It was strange. First of all, I think that back then — hindsight being 20/20 — everyone's Milan twitter is jumping out saying that we should have just kept Gattuso. You've got to remember there was a mutual parting at the end of the season to which you are referring.
"For me, it was at the time when I looked at it, I didn't want to see him go. I also understood, if the club wanted to move on, he's getting us to the Europa League every year but we need a little bit more.
"The club took the decision and let's take the risk and see if we could get a little bit more, instead of staying the course with Gattuso.
"I think on Matchweek 38, Milan actually held fourth position for about six minutes when Empoli equalized against Inter. Then, Inter went on and won that game which put Milan back in fifth. Once it was all finished up and it was fifth place, Gattuso was out.
"It has to take something very extraordinary to say sack the coach. I was one fan that was not ready to part with Gattuso at that time.
"I also understood that if there was going to be a project and some other folks were going to be on board and they wanted to try to go in a different direction I understood that front offices or backroom staff will do that. Failing to reach Champions League left Gattuso with being the scapegoat."
---
Following Gattuso's decision to leave Milan, the Rossoneri appointed Marco Giampaolo as their new manager. What were your thoughts on this signing when it happened? Did you feel there were better choices the club could have made?
"I hated it and here's why. A little while back, for World Football Index, I had a blog called the Calcio Consultant. I talked about managers that were on the rise and how Coverciano has this ability to just produce excellent managers.
"I actually had Marco Giampaolo as part of that feature but one of the things that I discussed is that he has one system that he's comfortable with, and that's the 4-3-1-2 that he played at Sampdoria and played to an extent at Empoli after Maurizio Sarri left and he took over.
"You have a 4-3-3 squad when you look at the players and you're going to hire a 4-3-1-2 guy. If you're going to do that, you're doing that because you have a trequartista you're ready to bring in that's going to be absolutely lights-out and going to transform this team and is going to fit Giampaolo's tactics.
"Never mind all the other stuff that people were saying about him — that he was the polar opposite of what Gattuso was in terms of man-management. He didn't even want to talk to the players versus Gattuso. He made himself accessible to the players and not [Stefano] Pioli.
"I look at it from a pure league tactical perspective and say, you better restructure this squad. Were you going to get the money to do it, to restructure it adequately [and] to have this be successful with the way Giampaolo wants to play football?
"So, no, I didn't like the hire. There were some preseason games that gave you a little bit of encouragement and some moments that gave you a little bit of encouragement, but you had to temper that because it's preseason. I was not a fan of the hiring when it happened."
---
The season didn't start well for Milan and after their seventh match against Genoa, they elected to fire Giampaolo and replaced him with Stefano Pioli. How did you feel about the club firing Giampaolo so early in the season? What were your thoughts on Pioli becoming the interim manager and was he the right choice?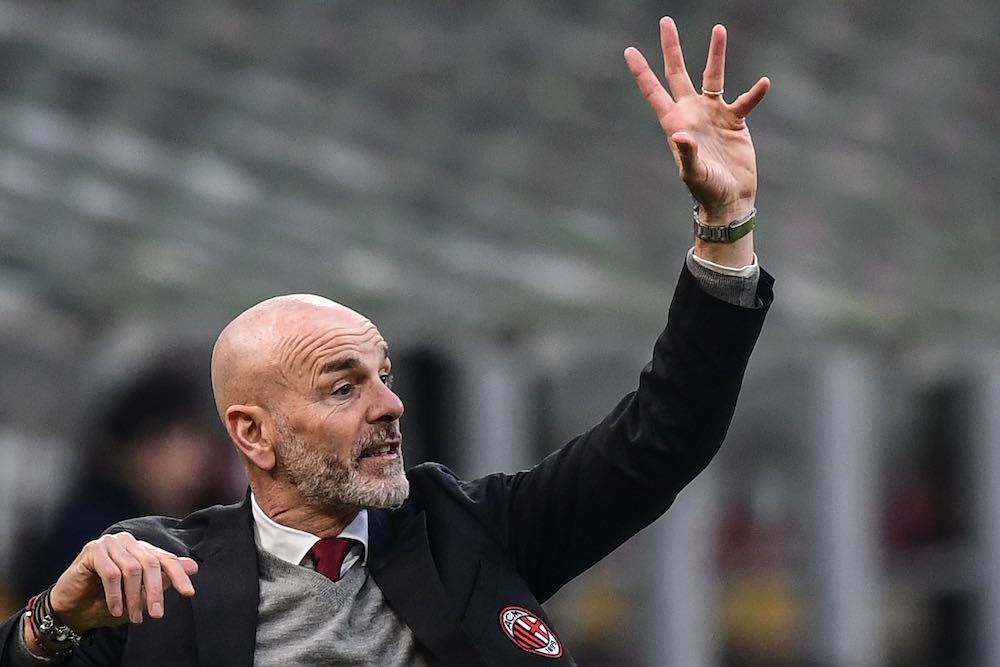 "You had to do it. Again, I'll go back and say, I'm not a sack-the-coach guy. This is one of those instances where we have a six or seven game sample where it's clearly not working. He wanted to play his 4-3-1-2, he wanted to jam Suso into that trequartista [role], and that's just not what he is.
"There were rumblings between him and then [Paolo] Maldini [and] [Zvonimir] Boban, about why aren't you playing [Lucas] Paquetta. Why aren't you playing [Rafael] Leao? Mixed results, inferior results, you name it, over the course of these games under Giampaolo.
"When the switch gets made to Pioli, I'm in the minority that cheered it because Pioli is a 4-3-3 guy. Pioli is a guy that is the perfect band-aid. Not somebody that you're going to have, be part of your long-term plans, but certainly someone who can fix this situation. You get a burst out of Pioli.
"In Lazio's case, they reached the Champions League under him. In Inter's case, there was a burst of form under him before things got stale.
"You don't give him a long-term deal because you're going to have to anticipate that point and just his track record, things are going to get stale under Pioli. I liked it for those reasons. I liked it for the 4-3-3, I liked it because he could probably make some adjustments, and I liked it for the fact that he was a manager — at least Milan didn't try to retread a former player and have that be a disaster. They went with an actual manager to try and fix this."
---
In the January transfer window, Milan decided to sign Zlatan Ibrahimovic and bring him back to the club. Do you think it was a good decision to bring the striker to Milan? In his short time since re-joining Milan, how would you describe the impact he's made for the club?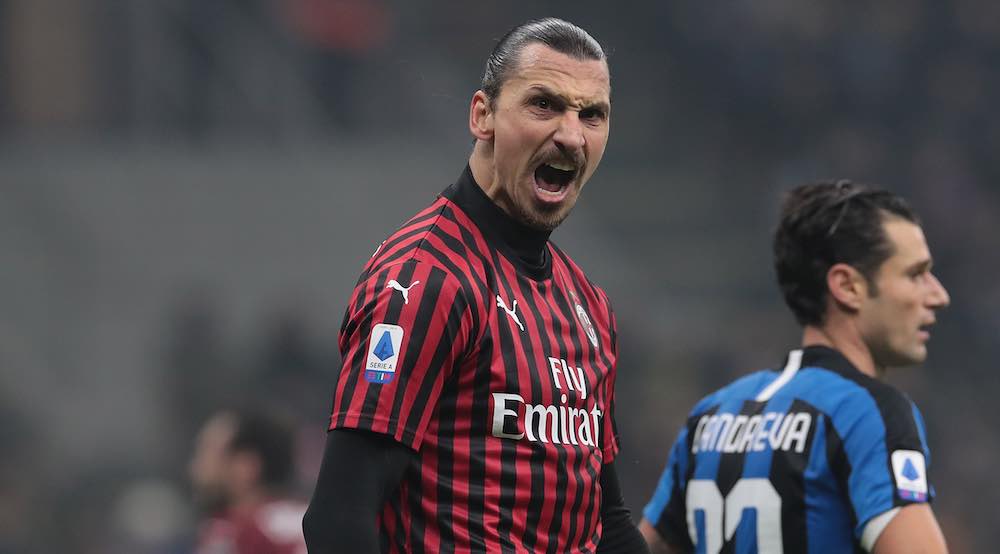 "He's made a great impact. Milan are seventh, which I will take all day long considering how the season started. He has a presence about him that makes the opponent have to adapt to him being out there and that opens things up for everybody else. You started to see some really good form in particular from Ante Rebic.
"Players around him [are] starting to thrive because they're given the space to do so. Because everyone is so concerned about Ibrahimovic and his presence in the penalty area, man-marking him [and] double marking him.
"It's opening up [space for] other guys and it's creating some other things. So, if Ibrahimovic doesn't get the goals for Milan, his presence out there is enough. I think it's led to an improvement in how Milan performed.
"In the derby, [Milan] had Inter on the ropes after that first half until things went haywire on them in the second half. A lot of that was a lot of brilliant adjustments by [Antonio] Conte, but it was Ibrahimovic's presence out there, doing some of the aerial things in set-piece situations, that helped Milan get the lead in that derby for example.
"If he's not doing those things, just stuff he's doing off the ball, is just opening up everybody else. It was making Milan more of a threat in attack and something had to be done because this team, prior to Ibra's arrival, was not scoring goals."
---
Recently, as reported by the San Diego Union Tribune, AC Milan announced the firing of chief football officer Zvonimir Boban following an interview he gave to Gazzetta dello Sport in which he questioned the direction of the club under the U.S.-based hedge fund Elliott.
Should the club have waited until the end of the season to make this decision, or was it the right time to fire him mid-season?
"I think, if the firing did anything for us supporters of Milan, it gave us some clarity as to who's really the boss in that backroom, and it's [Ivan] Gazidis.
"Boban was not smart to go to the paper. When he was working for UEFA, he could talk about anyone he wanted and get away with it. When you're with a club and you're going to the paper and saying something about another backroom executive you are working with, that's an issue. You're trying to get everybody together.
"It probably means that Maldini is out by the end of the season and that Gazidis is going to have exclusive run of this club as the CEO."