By Saul Garcia.
La Liga returns today after a break of almost four-month hiatus.
110 games in 39 days will make the end of the 2019/20 season a sprint to the finish line.
In a title race like no other before it, transformed by a global pandemic.
Barcelona currently top the table ahead of Real Madrid by two points, and have goal difference just two ahead of their rivals.
It essentially boils down to a one-game advantage, considering Barca's loss in El Clasico. A season of turmoil on and off the field has left Barcelona in disarray and despite that they will still enter the restart of the league in first place.
Other than form and rustiness, which all teams will have to manage, Barcelona will have to solve three big problems that will dictate how they will finish the domestic campaign.
How Will Luis Suarez Return?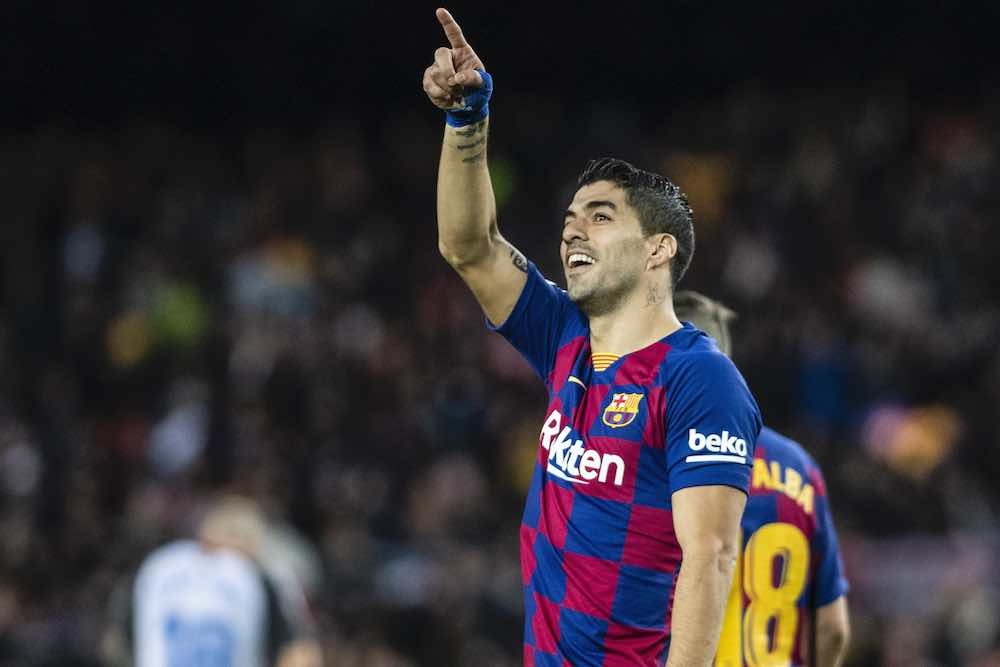 Barcelona confirmed last week that their Uruguayan striker will be fit for Saturday's fixture v Mallorca. Will he slot right back in? Before the stoppage, the results without him had been mixed.
Most recently, a loss in El Clasico, a lacklustre draw at Napoli in Champions League, and three wins in La Liga came mostly as a result of Lionel Messi single-handedly solving problems in attack.
A fit Suarez should be a massive addition, though. With Messi and his chemistry, and the lacklustre form without the pair, having both healthy and ready to go should solve a few problems going forward.
What Of The Midfield?
In their last game v Real Sociedad, Barcelona deployed a midfield three of Sergio Busquets, Frenkie De Jong, and Ivan Rakitic to limited success.
With an Arthur now healthy and a full disposal of midfielders for manager Quique Setien to choose from, choosing three might be difficult for the first game back.
Will Setien deploy a more hardworking middle, with Busquets, Arturo Vidal and Rakitic to focus on ball-winning to give his attackers more space, or could he opt for a more creative one, with De Jong, Arthur and either Vidal or Busquets. The latter would be most likely based on Setien's love for the Barca of old, allowing a more free-flowing style of football.
Can De Jong and Arhur handle that responsibility? Can they provide line-breaking passes to Messi and company up front? It's likely Setien believes they can.
How Do They Patch The Defence?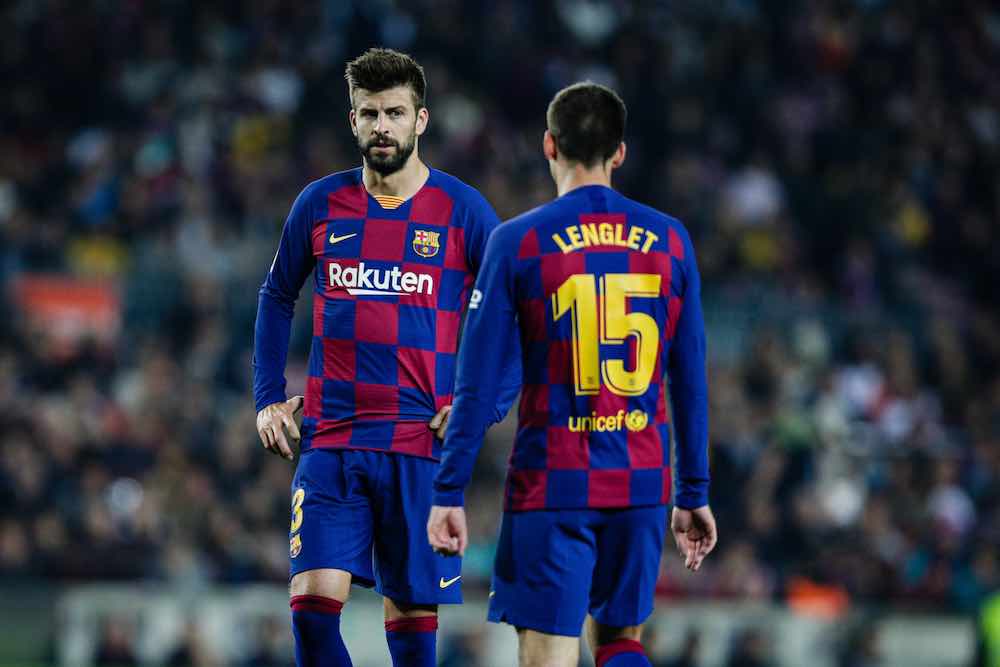 Defence has been Barcelona's Achilles heel all season. From boneheaded errors, to being out of position, mistakes have been common.
The last game had Gerard Pique alongside Clement Lenglet with Jordi Alba and Nelson Semedo as fullbacks. Does Setien repeat that side, or now that Samuel Umtiti and Sergi Roberto are fit does he introduce either one of them to the side?
Umtiti is an interesting case. Despite disciplinary issues, he is arguably Barca's best defender in possession and he can play out of the back with ease.
Setien starting Pique, Umtiti, Alba, and Sergi Roberto would make the most sense. Roberto is a solid player who gets things done. A no-frills defender and better on the ball than Semedo. Setien should value that over Semedo's speed and verticality.
It will make no difference who plays if defensive discipline is not addressed, but starting with those four and working on the field tactically would be a good start.
Barca's defence under Setien has to be able to win the ball and then get it to midfield by playing out from the back, no long ball anymore, as was the case under Valverde. They have the players and skill to do it, now it will all be about performing at a top level after such a long layoff.
If Barcelona can address two of these issues, things will look very positive for them, but we won't find out until feet are to the fire on Saturday. La Liga is back! Get excited!