Inter crashed out of the Coppa Italia at the hands of Napoli, much to the disappointment of their fans.
Here are a few things to take away from the Nerrazzuri's performance, and what they need to consider going forward.


Seriously Consider Barca's Transfer Offer For Lautaro Martinez
Lautaro Martinez will make the headlines for all the wrong reasons after this match. 
It's the situation many Inter fans feared during this turbulent time which has brought with it ludicrous transfer news and rumours across the globe.
El Toro was nowhere to be seen this evening. The 22-year-old failed to recapture any of the form that contributed to his impressive 16 goal tally during the short-lived 2019/20 campaign.
This will no doubt have fans scratching their heads wondering if one of Barcelona's offers will be way too good to pass up. Martinez looked like he had one eye on Catalonia all match.
There is no doubting that he is one of the best young strikers on the planet and is destined for a career of greatness, but those sort of figures rebuild teams and give an opportunity for not one or two, but multiple new signings, and also take care of the books behind the scenes.
Offers rumoured to be anywhere ranging from the €60m-€90m region just might need to be considered a little bit deeper by Beppe Marotta and co. if they aren't being already.


You Can Never Have Enough Depth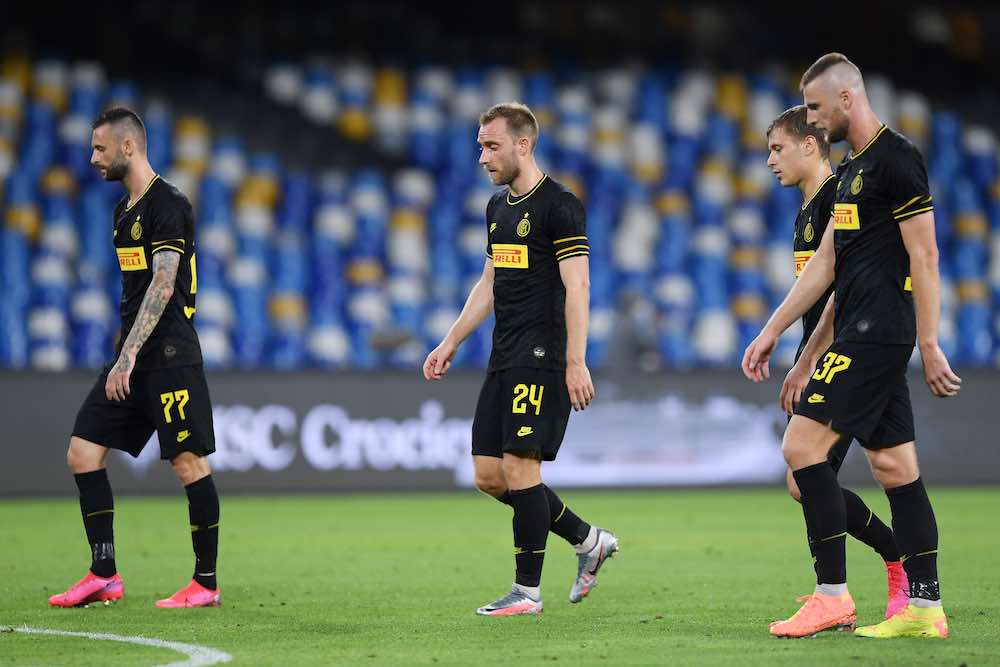 Sign Tonali. 

Inter's midfield was absolutely fantastic for 35 minutes. Marcelo Brozović controlled the entire fluidity of the game, Nicolo Barella was tenacious and unrivalled in terms of physicality, and best of all, Christian Eriksen scored a goal straight from a corner within three minutes of kickoff.
Now, obviously you take these gentlemen's energy levels with a grain of salt given the time off, but what happened next is what we have seen almost every matchday.
Fatigue sets in, Barella's inexperience shows in his recklessness in poor challenges, and Brozovic, who has done no wrong all game, starts to misplace passes and take a conservative approach to save energy.
The final, worrying repetitive sign, is that Stefano Sensi only came on towards the end of the match. 

With a lack of creativity stemming from Inter in the second half, it can only be assumed that Sensi is still not 100% fit.
If not now, then when? 

Heavily linked with Brescia wonderkid Sandro Tonali for some time now, Inter have been criticised and have been questioned on how they would plan to integrate the youngster in a squad stacked full of midfielders.
The outing today should serve as a sign that quality is needed for any given time, which may also force the Nerazzurri to think about reintegrating Raja Nainggolan into the squad as well.
Reconsider The Loanees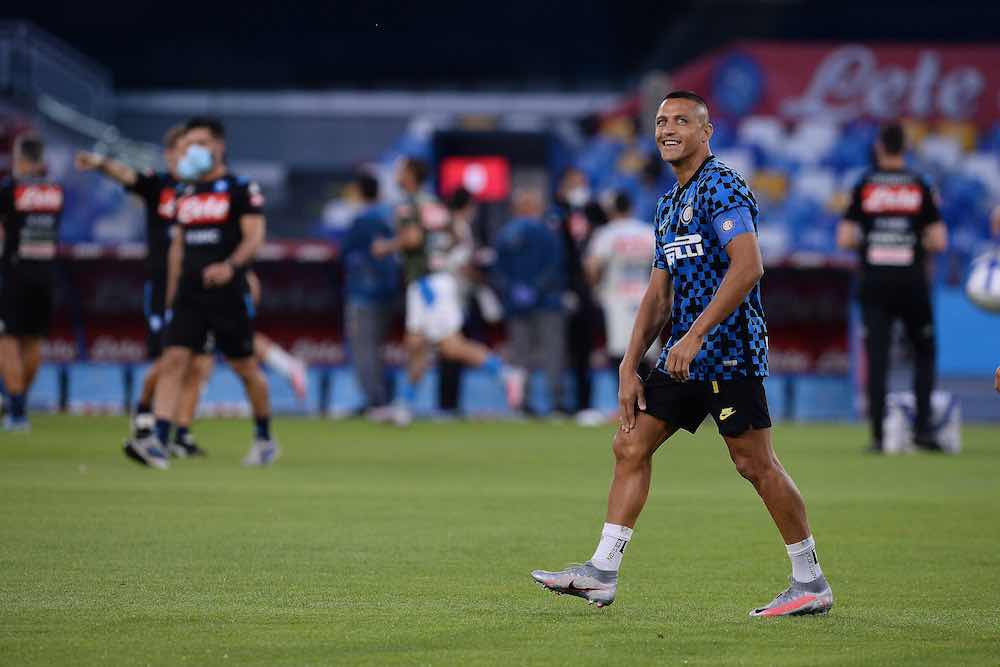 Of course, it's only one performance and you can obviously give a much better showing of yourself in 20 minutes as opposed to 70, but Inter have got a couple of decisions to make in terms of whom they keep on the books for next season.
Cristiano Biraghi is a player who has come under a lot of criticism this season for his average performances and not being able to replicate his Fiorentina form at the Meazza.
Despite only being given a very short 16-minute cameo in this semi-final, he dazzled up the left-hand side and played a lot of good crosses, and really should have been rewarded with an assist had Eriksen or even Alexis Sanchez managed to score.
With the rumours already circulating that Inter have decided to send him back to Florence and not take up the option to buy clause, you'd hope they have better option lined up in the background.
Victor Moses is another winger/full-back that will need to be considered strongly come the end of the season. 

Due to his inexperience in the country, he wouldn't be the logical choice. However, still an attacking wing-back with experience under Conte, the redemption tag of only €11m, half of what Biraghi would cost Inter, is a lot more attractive.
Sanchez looked like the most lively player on the pitch for about 15 minutes, and if there was anybody that was going to rescue Inter today, it was the Chilean. 

Moments after coming on Sanchez showed glimpses of his Arsenal flashiness as he dribbled into the box and hit his shot just wide to the right-hand side of David Ospina's post.
The former Manchester United and Barcelona player came close again minutes later but struggled to sort his feet out to finish before almost turning it into a miraculous backheel assist had Eriksen converted.
Credit to Ospina for the save and an amazing Man of the Match performance. 

It's no secret that Sanchez's wages are the biggest problem. However, if he is keen to give his all to Inter and can agree on something with Marotta, Inter should really strongly think about keeping this guy on the books, as there is still more in the tank.