By Andy Wales.
Teams in the Bundesliga this weekend poignantly took a knee before kick-off in a sign of solidarity with the black lives matter movement.
Borussia Dortmund and Hertha Berlin players and coaching staff collectively took a knee before their Bundesliga match on Saturday. pic.twitter.com/XJWGOeo3bZ

— BBC Sport (@BBCSport) June 8, 2020
In the league table, the focus started at the top, but soon switched to the bottom.
Bayern Munich picked apart Bayer Leverkusen to all but wrap up the title on Saturday. Earlier in the season, Leverkusen put in a textbook counter-attacking display to win at the Allianz. This time around it was Bayern who demonstrated the devastating art of scoring on the counter. Their 4-2 victory kept them seven points clear at the top by the end of the weekend, with just four games remaining.
One interesting development from the game was the yellow cards for Robert Lewandowski and Thomas Müller. It means both will be suspended for this weekend's fascinating top spiel against Borussia Mönchengladbach. It will be fascinating, not just for the contest itself, but also in the context of the table.
Borussia Dortmund's narrow victory over Hertha Berlin all but secured second place, but it's less certain below them.
A disappointing draw for Leipzig at home to Paderborn leaves Julian Nagelsmann's team four points adrift of Dortmund in third.
Just three points further back sit both Gladbach and Leverkusen. It means that one will miss out on Champions League football next season, but it's still up for grabs. Three into two doesn't go, so we're in for an exciting conclusion to this battle.
At the other end of the table, it's a very different battle, a fight for survival. Despite that credible draw in Leipzig, Paderborn are on the verge of dropping back down to 2. Bundesliga.
It's looking increasingly likely that Werder Bremen will join them.
Before the weekend, seven points from a possible nine had given Bremen hope, but those hopes were severely dented in a dour defeat to Wolfsburg.
The positive results they had scrapped to achieve helped restore some confidence in Florian Kohfeldt's Bremen side. The fragility of that confidence will be tested in the coming weeks. Three of their four remaining games are against teams in the bottom half, including Paderborn. Ominously, the other is against Bayern, hardly the ideal prospect.
At this juncture, if Bremen are to survive, the likelihood is that it would come via the relegation play-off. Fortuna Düsseldorf are the current occupiers of that spot, three points ahead of Bremen and with a superior goal difference.
Düsseldorf have seen an improvement in results since the appointment of Uwe Rösler. On Saturday, they gained another point against Hoffenheim, but really needed three in order to catch those above them. Their next two opponents are Dortmund and Leipzig, so they're going to have to pull off a shock or two.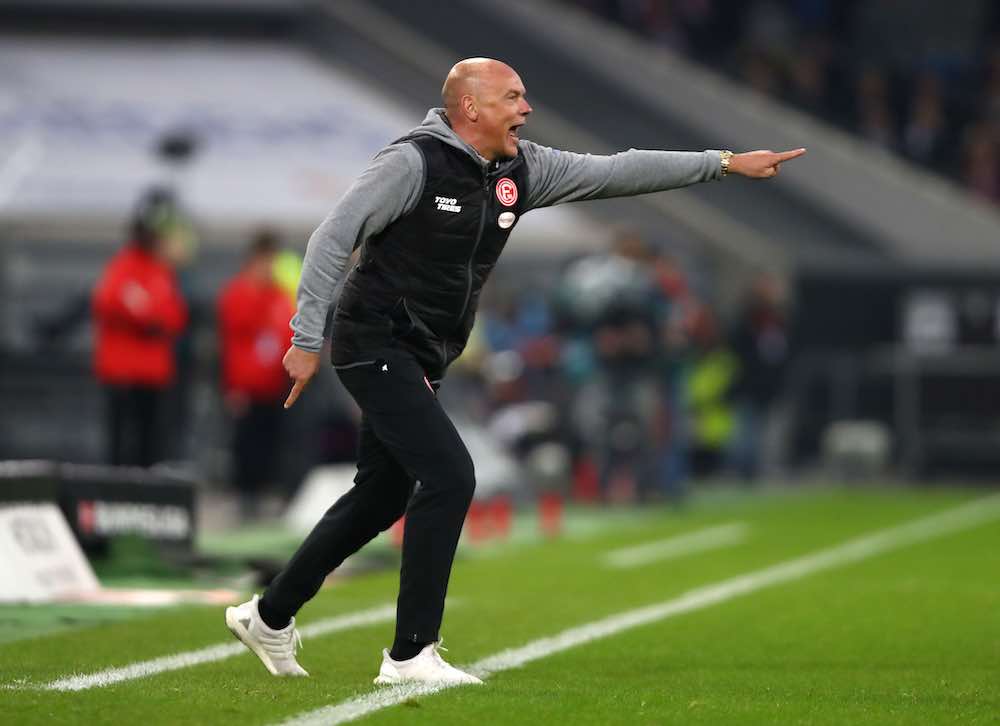 Mainz may have a three-point cushion, with Union Berlin and Augsburg one point above them, but they cannot rest.
A surprise 2-0 win over Eintracht Frankfurt was vital for Mainz, and could yet prove to be a pivotal result in their season.
This weekend's clash between Mainz and Augsburg falls into the cliche category of being a 'six-pointer'. Augsburg have been poor this term, but showed enough in their 1-1 draw with Köln to suggest they'll maintain their Bundesliga status.
Union look less secure and have struggled for form since the restart. They've missed their fans and that incredible atmosphere generated at the Alten Försterei more than any other team. It is an understandable impact for such an underdog team, but they will have to dig deep to avoid being dragged into the relegation play-off.
The Bundesliga would be a poorer place without Union once fans are again allowed to be in attendance, so many will hope to see them there next season. Their 1-1 draw at home to Schalke did see an improved performance, but still not quite enough.
Schalke themselves have struggled terribly since the Bundesliga resumed, but had been on a downward spiral long before then.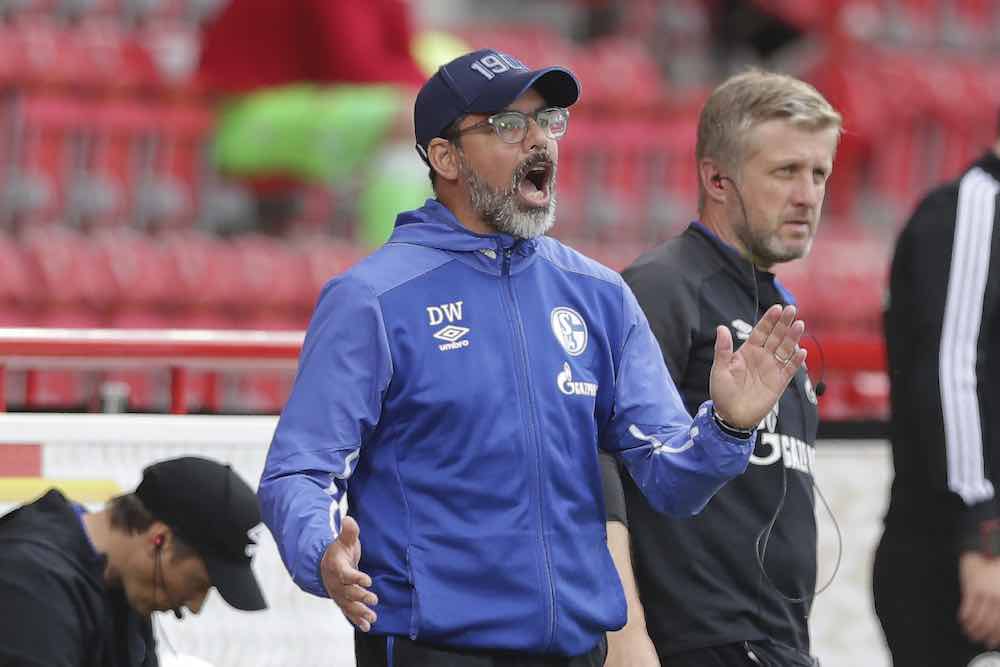 David Wagner enjoyed a positive start to his tenure in Gelsenkirchen, but injuries have hurt a squad lacking depth.
The controversy surrounding Alexander Nübel signing a contract with Bayern hasn't helped, but is all a test of Wagner's abilities. The growing concern has been an increasingly negative approach from the former Huddersfield coach.
Just six goals in the 13 games since the winter break tell a bleak story and underline the biggest issue for Schalke. An inability to score goals typically leads a team down a perilous path. Schalke are safe from relegation this season, but cannot afford to take this form into the next campaign.
It's feasible that Schalke opt to dispose of Wagner's services this summer, but the issues go beyond him and their long list of injuries. The financial impact of Covid-19 and significant debts mean Schalke cannot spend their way out of this problem.
The club's current plight has been a long-time coming and starts from the very top. They are going to have to get a lot of decisions on strategy, recruitment, and talent development right, as well as a bit of luck if they want to turn this downward trend upwards.
We are in for an intriguing end to this Bundesliga campaign, one that could decide the future of more than just those in the European and relegations places.