By Louis Smith.
Danubio FC of Uruguay have produced some remarkable talents over the years with the likes Jose Gimenez, Edinson Cavani, and Diego Forlan all starting their football journey at the La Franja youth setup.
The youth academy at Danubio has been so highly recognised that the club has been given the nickname La Universidad del Fútbol Uruguayo (The University of Uruguayan football).
Right-back Guillermo Cotugno, who has accumulated 22 caps for Uruguay's Under 20s, started his career at Danubio developing several aspects of what it takes to become a footballer.
"At Danubio I learned many things," Cotugno tells WFi. "From when I was a 13-year-old they instilled in me many values ​​that helped me in my personal growth, such as camaraderie, commitment to myself and the team, always wanting me to go for more.
"I was champion for three years in a row with my category and I think this shows the bond we all had."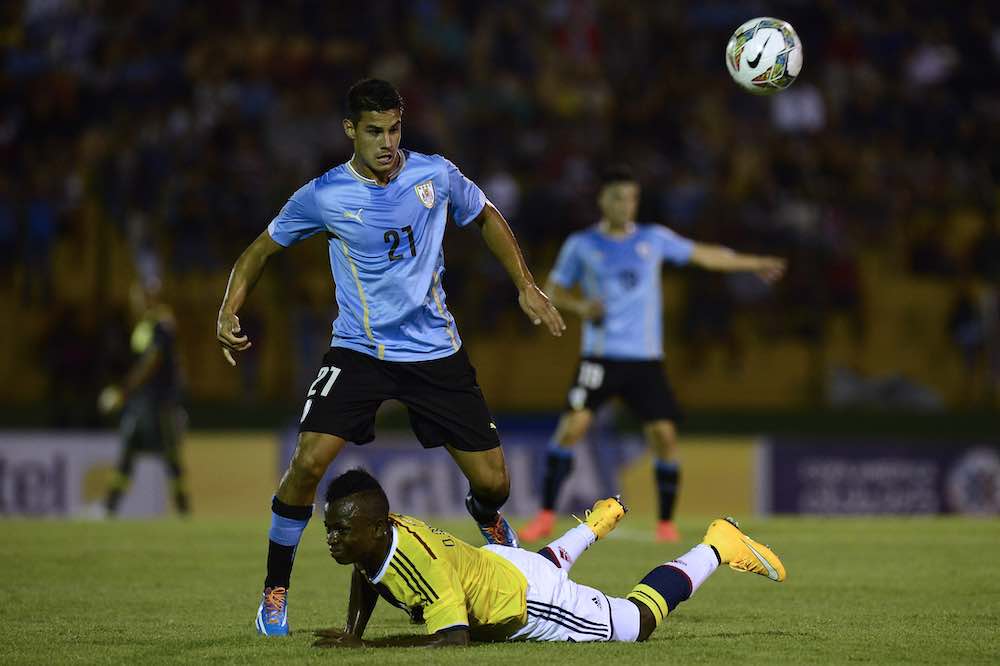 After impressing in the youth team, Cotugno earned his shirt for the first team in 2014.
In that same season, he went on to make 13 appearances including in the Championship play-off final where and Danubio created history, winning the league title for only the fourth time in the club's history following a 3-2 penalty shootout win over Montevideo Wanderers.
Cotugno even got in on the act by converting a penalty in the shootout.
"It was a dream start to my career," he recalls. "I remember it with many joys. It was a difficult season with an impressive finish, and that made what was achieved more appreciated.
After helping Danubio win the league, Cotugno was offered the opportunity to join Russian club Rubin Kazan on loan where he quickly had to learn life in a new country with a different brand of football to the one he was used to back in his native Uruguay.
"I went in search of professional growth," he says. "I think it was a great step in my career which brought great experiences.
"I arrived with uncertainties in all the aspects and I was soon solving them, and they made me adapt quickly.
"It's a European league where there are great teams. The difference may be in the speed of the game, I think that in Uruguay it is more frictional and slower."
His first season at Rubin Kazan encouraged the club to make his signing a permanent one, for €1m, which gave Cotugno the chance to play in European continental competition via the Europa League.
Rubin travelled to Anfield on 22nd of October 2015 to take on Liverpool in what was Jürgen Klopp's first home game in charge of The Reds.
Cotugno also made his Europa League debut that day, coming on as a second-half sub with the task of stopping the barrage of Liverpool attacks after Rubin were reduced to ten men during the first half, and he did just that.
The game ended 1-1 which was a remarkable achievement for the Russian side earning a historic point at Anfield.
"It was incredible, a great memory," reflects Cotugno.
"The stadium was full which is always encouraging and luckily we got a good result for us, which made the experience even better."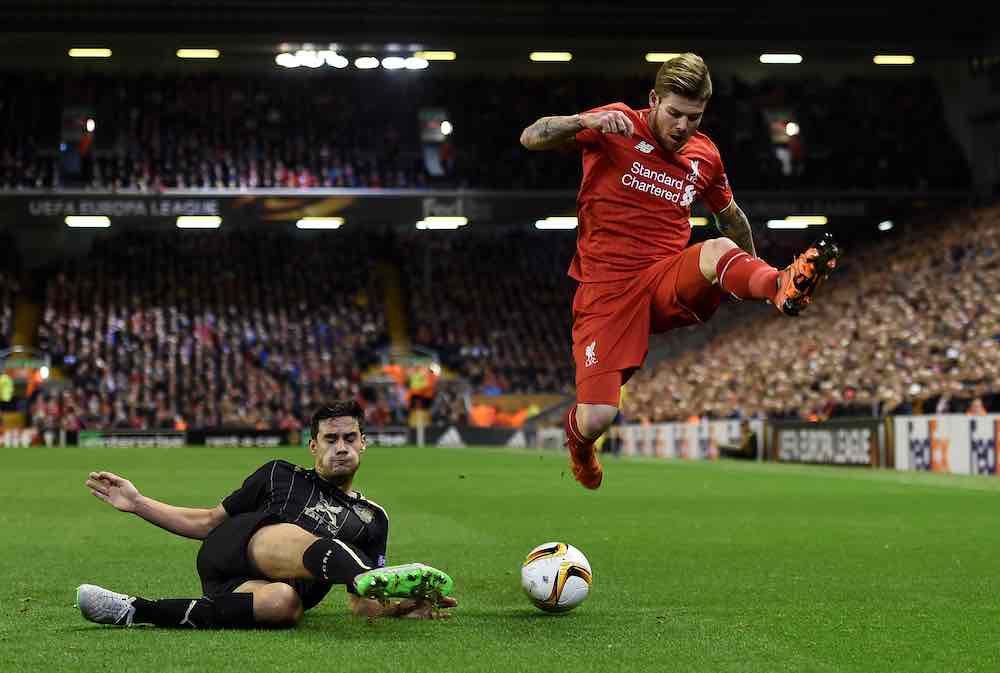 After a couple of years in Russia, Cotugno had spells in Argentina and Spain for Atlético Talleres and Real Oviedo, before getting the chance to move back to his homeland in 2018.
"My time in Russia was a time of learning and professional growth since it was the first time that I left my country," he adds.
"I got to play many games both in the Russian championship and in the Europa League.
"After gaining experience in Europe I wanted to return to the challenge and satisfaction of playing in a huge club like Nacional."
Nacional are not only one of the biggest clubs in Uruguay but also one of the biggest in South America, with three Copa Libertadores trophies to their name. With that comes the expectation that the club should be challenging for trophies in every competition they play in.
In 2019, Cotugno helped Nacional maintain their trophy-winning standards by claiming two pieces of silverware. The first of the two was the Super Cup where Nacional defeated their great rivals Penarol on penalties.
"The matches against Penarol, they're different games from the rest of the championship," he says.
"People weeks before the game already make you feel and live it. Being on the pitch is something incredible. Many emotions come together."
The second triumph came in the league as Nacional once again broke Penarol hearts in the decisive Championship Play-Off.
Despite Cotugno not playing in the final he still received a well-earned second league title medal – featuring 29 times throughout the campaign.
"To win the league for a second time they were both very beautiful moments," Cotugno adds.
"It is very difficult to compare them since the two have their differences, but in turn, the final feeling of joy was the same."
Cotugno started 2020 by opening a new chapter in his career moving once again to Europe, this time to Polish Ekstraklasa outfit, Śląsk Wrocław.
Cotugno spoke about his decision to move to Poland and what he hopes to achieve in the coming years.
"My main reason for joining Śląsk Wrocław is that I wanted to play in Europe again, and when we got the proposal, we analyzed it and thought it was the right thing to do to take on this challenge," he said.
"On arrival to a new country it's always difficult to adapt, but as time goes by everything changes. Unfortunately, we're in this world pandemic, with Covid-19, which has made settling in more difficult. Luckily, it's now returning to normal.
"My goals for the future are first to be able to do great things for Śląsk Wrocław, to fulfil the goals we have as a team and then to be able to establish myself in Europe."