James Rowe spoke to former Arsenal and Everton striker Kevin Campbell for WFi. They discussed coming through the ranks at Arsenal, life after playing football, the Merseyside derby, his time in Turkey with Trabzonspor, and the managers he played under.
---
You retired from professional football in 2007. Are you enjoying retirement, and do you miss playing professional football?
"Yes, of course you miss playing the games, but I was doing other things come the end of my career anyway, so the transition was not as hard as it hit some players. You miss the camaraderie in the dressing room.
"When you have done something for such a long time — more than 20 years — it becomes a lot like work. A lot of people do sometimes not understand that it is a job to play the game of football, but it is business and it is work.
"The games are the easy part, the recovering and the training are the hard part. I was happy to retire and I believed that I have coped with it pretty well.
"I have a young son in the professional game (Tyrese Campbell) and my youngest son is now playing in non-league, so it's exciting times for me as a football Dad!"
---
You came through the youth setup and went on to have a very successful spell playing for Arsenal. How do you look back on your time at the club in terms of playing games and winning titles, and what are your highlights and memories?
"The highlights are obviously as a fan. As a fan who gets to put on the red shirt at Highbury and score in front of the North Bank where I used to stand when I was a fan. These are the things that dreams are made of, so that was always my dream and I fulfilled that on my home debut.
"It was a very successful time and it was the transitional time where George Graham took over and was giving a lot of young players a chance.
"When George Graham arrived at the club in 1986 I was 16 years old I had just joined in the first year of the YTS scheme. The club had been in limbo not going through some good years previously and under George Graham you started to see momentum build.
"You started to see a structure to the team and a lot of the young players started to get a chance. Tony Adams, David Rocastle and Paul Davis had played previously. Martin Hayes, Niall Quinn, Paul Merson, Michael Thomas and Gus Caesar had all started to come through, and all these guys were starting to push through.
"So my group under Pat Rice were the next ones to get a look in. I look at it as such a privileged time to be at Arsenal at that time, because there was so much talent coming through and we needed a manager who could unlock that talent, put it on the pitch, and make it successful, and that is what George Graham did. He was incredible at it.
"I am a fan first. When I went to Highbury in 1977 we could not afford to get in, but we supported the club. We clubbed together to get enough money to go and buy a programme and get ourselves home again. We hung around the streets and just that feeling of being around Highbury was sensational.
"We managed to sneak a peek of the last 20 minutes of Arsenal vs Middlesbrough, and it finished 1-1 and Spurs got relegated that day in 1977. So you can imagine a young impressionable kid comes to the ground for the first time and everybody has got their radios, shouting 'Spurs are going down'. It was an unbelievable time.''
---
You played abroad for one season in Turkey for Trabzonspor. How do you look back on your time abroad and do you have any highlights or special memories?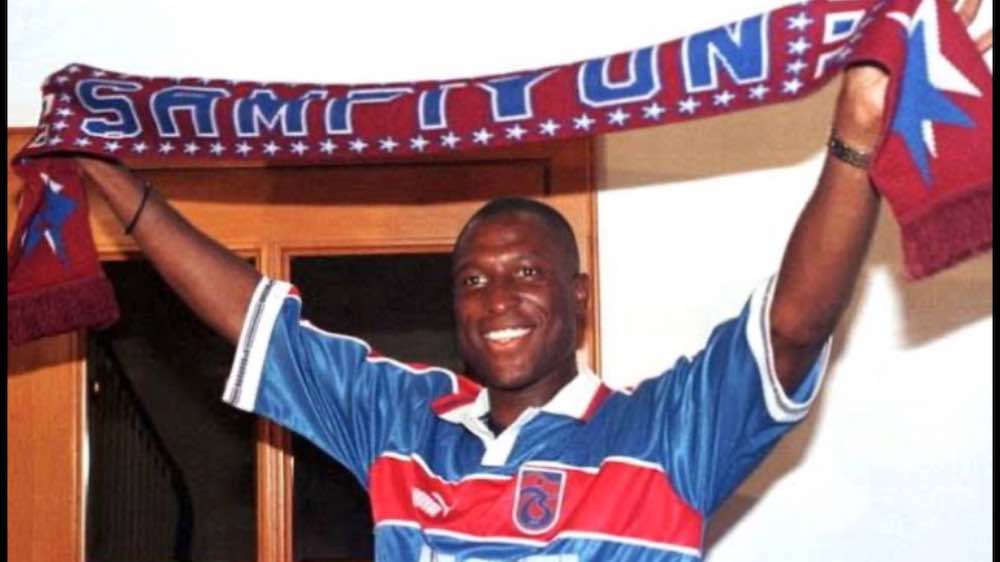 "I look back on my time abroad in Turkey with Trabzonspor with elation. I really enjoyed the football, I liked the people, and the training. I was very pleasantly surprised at the level and I was also pleasantly surprised at the facilities, because coming from England I was not sure what I was going into, but I was shocked. Turkey was more advanced than England.
"They had bedrooms at the training ground and all the different bits and pieces. The medical side of things was far advanced. I was pleasantly shocked and surprised.
"I really enjoyed my time at Trabzonspor. It was just the way it ended that was sour because I never got a chance to say goodbye to the fans, although I returned to the club at the end of last year for the first time in 20 years to interview Daniel Sturridge for UEFA TV. It was like I had never been away. The fans and everyone were incredible to me.
"I have two particular highlights that stand out for me during my time at Trabzonspor. The first one was scoring the winning goal against Fenerbahçe in a 1-0 win and, if I am honest, we should have beat them about 5-0, but you know when you just can't get that second goal and everybody started to think that they might come back and peg us back. Luckily we held out and won the game 1-0.
"My main highlight would be, and if I could encapsulate Turkey in one game, it would be Galatasaray vs Trabzonspor at the Ali Sami Yen. They had Cláudio Taffarel in goal, Hakan Şükür, Gheorghe Hagi, Gheorghe Popescu, and Emre Belözoğlu. They had a great side and we had a good side too. We beat them 5-3 at the Ali Sami Yen and I scored a hat-trick.
"The newspapers and journalists go crazy in Turkey before the game.
"The Brazilian goalkeeper Cláudio Taffarel was asked before the game: 'what do you think of Kevin Campbell?'
"He replied: 'I don't really know who is Kevin Campbell is.'
"After the game journalists asked me what do you think of what Cláudio Taffarel said and I replied: 'maybe Cláudio Taffarel knows who I am now!'
"But it really was a tremendous game of football. 5-3. An eight-goal thriller, and that is what a lot of Trabzonspor fans remember me for.
"Especially that game, because it was away in the white-hot atmosphere in the 'Welcome-To-Hell' Ali Sami Yen. I have never known such an incredible noise at a football match. It was an amazing occasion. These big derby games, even though Trabzon is an hour and a half away from Istanbul, Trabzonspor are one of the big four teams in Turkey so whenever they come to town it is a huge occasion."
---
You returned to England to sign for Everton and spent six years on the blue half of Merseyside. How do you look back on your time at the club and what are your highlights and memories?
"The way in which my career connects has been crazy. I made my league debut for Arsenal against Everton at Goodison Park in 1988, so when I found out that Everton were interested in taking me on loan, there were another four teams interested, but I said stop there guys because I know the passion that the fans have and the size of the club. I just had that feeling, and I went to Everton and clicked into gear pretty quickly.
"I did not score in my first two games, and then I went on a run of scoring nine goals in the next six games. We stayed up, and one of the highlights was scoring my first goal at Goodison Park against Coventry City, and scoring my first hat-trick for the club on the penultimate game of the season against West Ham United to ensure that we stayed up.
"Just seeing the feeling of the fanbase, and how it was such a relief for everybody, was a highlight.
"After signing for the club after my loan season with them we got to the Merseyside derby at Anfield the next season, in which I scored the winner. It showed me that I'd still got it.
"I want somebody else to have the mantle of scoring the winner at Anfield, and do you know what the crazy thing is about scoring the winner in front of the Kop End? When the ball hit the back of the net it there were Evertonians celebrating in the Kop End! And I still find it so amazing.
"Which other ground could you go to against your biggest rivals and have away fans in the home end celebrating? I have never known it and I don't think I will ever know it again. That is what is so unique about the Merseyside Derby. Fantastic sets of fans but you know it was a blue day that day."
---
You mentioned the likes of Tony Adams, David Rocastle and players you played with at Arsenal. Looking back, could you say who were among the best players you played alongside during your professional career?
"You look at Dave Seaman in goal, and there are not many times players mention the goalkeeper, but Dave Seaman played a vital part in that back five.
"John Lukic did a great job before him but George Graham knew what he needed, and he sold John Lukic to Leeds United and brought Dave Seaman from QPR, and then that back four then went to another level.
"In the 1991 league-winning season that I was part of we only conceded 18 goals all season, which is still a joint record.
"That whole team was amazing. Tony Adams was a superb footballer, but also a superb leader as well. Dave Rocastle was just the South London Brazilian, and an awesome player.
"Anders Limpar was a player I just clicked with. Paul Merson had so much ability and was another fantastic player. Alan Smith is in my opinion so underrated for what he did at Arsenal coming from Leicester City, and was a 20-plus goal a season man for years. Even when he did not play as much he could still perform and play his part in winning games, like his winning goal vs Parma in the 1994 Cup Winners' Cup. It just showed the mark of the man. A sensational player.
"The likes of Ian Wright, who was an awesome player, an awesome goalscorer who scored all different types of goals, and was a superb talent who was just crazy for goals. His hunger, at times, shocked you and really stood out.
"I look at the Arsenal famous back five and say they were the best back five I have ever been involved with. Not only were they talented, they have the record and the numbers to back them up.
"I look at my time at Nottingham Forest playing with Stuart Pearce who was a superb captain and fantastic player. Brian Roy, the Dutch international, had such clean feet and was clean as a whistle.
"Pierre van Hooijdonk was an exceptional player and probably did not get the accolades that he deserved at the time.
"One of my favourite players I ever played with was Don Hutchinson at Everton. He had a great football brain and we really clicked. It was a superb combination. If you look at many of my Everton goals, a lot of the time Don Hutchinson was involved.
"I would also like to add that I played against Paul Gascoigne in his pomp, and when he came to Everton it is hard to gauge true greatness because it's difficult for them to rekindle the fame of greatness, but with Paul Gascoigne every so often he could produce a bit of magic that would make you go wow!
"I always say that the best footballer I ever played against was Paul Gascoigne. He was incredible and great players like him, every so often in a game or in training, could produce magic that no other player could. He really was a one off. I have got to mention him because it would be disrespectful not to, because he actually was a brilliant, brilliant footballer, and the best player that I have ever played against."
---
Finally, Kevin, could you say who were the managers that meant a lot to you and played a key role in your development during your professional career?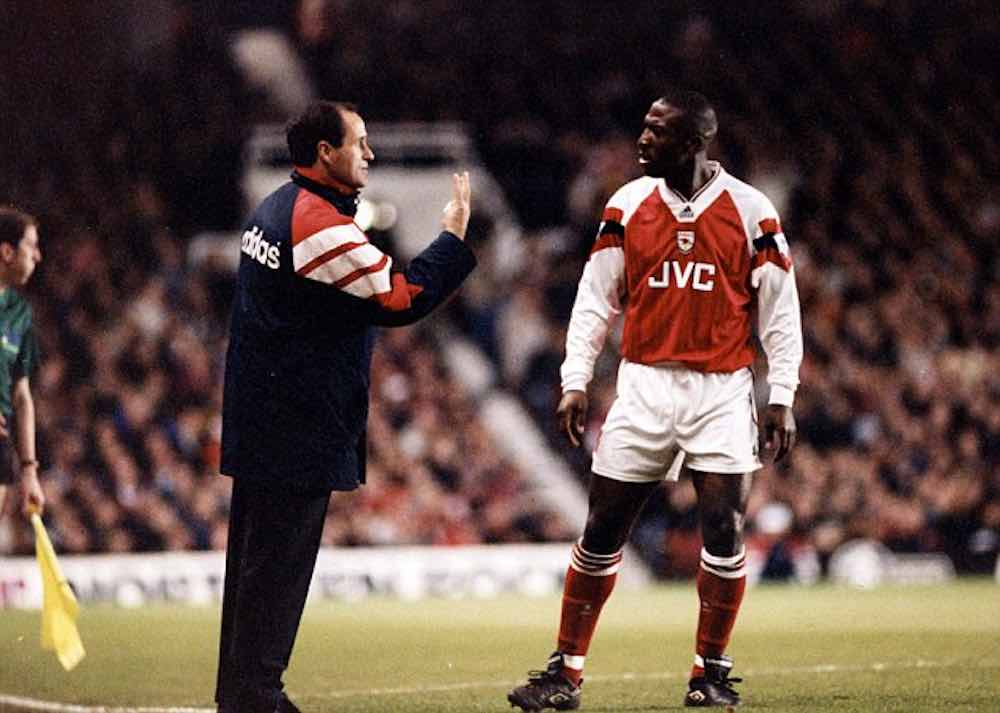 "I went on loan to Leyton Orient in 1989 when Frank Clark was their manager, and I joined him again when I went to Nottingham Forest, so Frank Clark had a really good input in my career.
"I was also loaned to Leicester City when David Pleat was there and his number-two was former Everton manager Gordon Lee (see the Everton connection again!) and he was a really good influence on me as a player and a person.
"I also look at the likes of Dave "Harry" Bassett at Nottingham Forest, who was a brilliant man-manager. He had a great influence in the way he was as a man and how he treated people. He was intense but he was also playful and good around the squad. He made the players feel really good, and he was unique.
"Walter Smith was brilliant at Everton when I first joined. I believe that not a lot of people give him the credit that he deserves. A real passionate gentleman of a manager who knew what he wanted and a great manager.
"David Moyes also managed to do a lot with a little in his time at Everton. Bryan Robson was another really good manager who had that persona of knowing the game but he was really good with the players because he knew the game inside out.
"Dave Jones at Cardiff City was a very good manager, and was so unfortunate not to do the business and get Cardiff City promoted to the Premier League. An ex-Everton player, and I have had that Everton influence throughout my career in certain places.
"I am going to leave the best til last, which was than man who started it all for me in 1986 — George Graham.
"He got labelled a lot of things — Colonel Gaddafi for example — but one thing I would say about George Graham is he was passionate about football, driven and a brilliant coach.
"He took all the training. He was a fantastic coach and a fantastic teacher of the game. Being a coach is one thing, but to be a teacher and a tutor of the game is another thing.
"He taught that Arsenal group not only how to play and compete, but how to play as individuals, and when things go wrong how to adjust and how to play different positions.
"He was excellent at it. He was by far the best manager I played under and that is with everything out on the table. George Graham he just knew everything."