By Daniele Etefia.
Racism is a global pandemic. In football, it has crept into the development of the game from its root just as it did in many of the societies that had grown around it.
As social media accounts of players and clubs across the game came out in support of Black Lives Matter and Blackout Tuesday this week, what has been more telling is how these public figures and organisations have acted when the issue has been on their own doorstep in the past.
Many didn't act strongly enough and will have to take the issue more seriously in the future if their hashtag gestures this week are truly sincere.
Fines and stadium bans are often the penalties for this grisly inhuman offence, but from the big decision-makers to small-minded fans, attempts to tackle racism inside and outside the game have not gone far enough.
Italy has long had problems with racism in football stadiums and does so to this day. When light punishments are dished out and the problem is ignored outside the game, racism persists.
Italy is not the only country with such issues but there have been a number of high profile cases throughout the years which show how little progress has been made, and how seriously the issue is actually taken.
In 2005 when Ivorian international Marc Zoro was subjected to racial abuse from Inter supporters, he threatened to leave the stadium but was held back by team-mates.
The racist abuse was condemned by Inter but when Zoro next played the Nerazzurri, some fans held up a banner that read: "Zoro is a disgrace: racism is not wailing, but the lament of an obsessive."
Eight years later, Ghanaian international Kevin-Prince Boateng brought global attention to racism in Italy, and handled it in a way that received worldwide praise. In a friendly match between Milan and lower division side Pro Patria, Boateng, along with his team-mates, M'Baye Niang, Urby Emanuelson, and Sulley Muntari were subjected to atrocious monkey chants by some of the Pro Patria supporters.
Within 26 minutes of action, Milan's No. 10 was in a blood rage. He couldn't bear the racist chants anymore. He decided to pick up the ball and fire it to the crowd, then walked off the pitch followed by both sets of players.
The game, a friendly, was abandoned and Boateng's actions sent a strong message around the world, gaining worldwide support. Milan released a statement showing support for their players.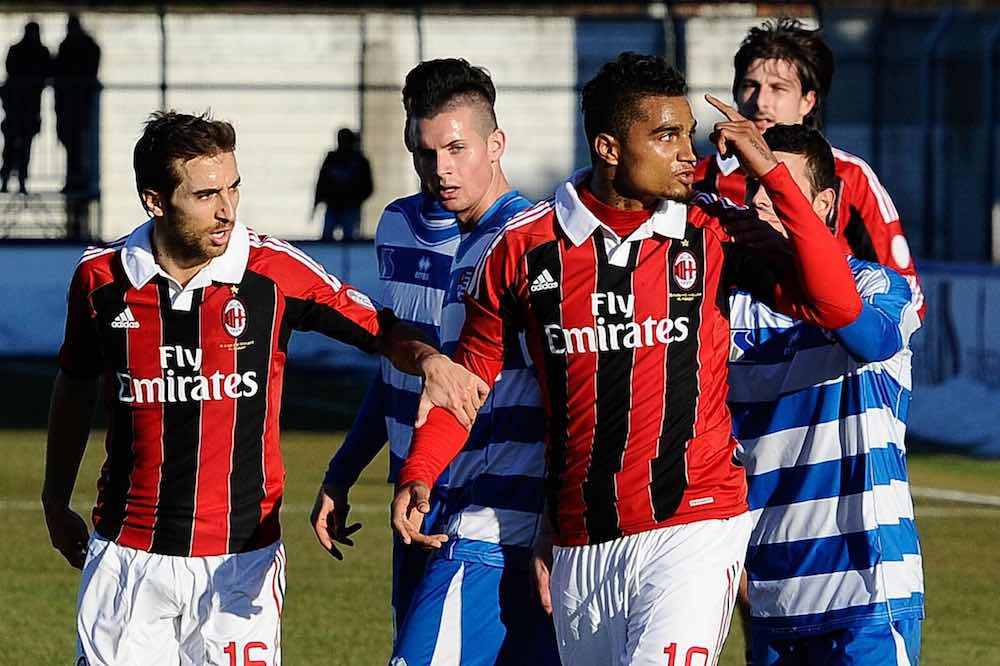 The Italian Federation and other international organizations condemned the racial act, but the real question is did they do enough? As painful as it is to acknowledge, racism persists in football stands around the world and not enough action has been taken to end it, especially in Italy.
In 2017, Boateng's former teammate and compatriot Sulley Muntari was subjected to racial abuse in a Serie A match at Cagliari while playing for Pescara. Remarkably, he received a yellow card (later rescinded) from the referee Daniele Minelli for walking off the pitch.
"There was a kid doing it with his parent standing nearby," Muntari said after the game. "I told him not to do it. I gave him my shirt, to teach him to be good when he grows up.
"The referee told me not to talk to the crowd. I asked him if he had not heard the insults."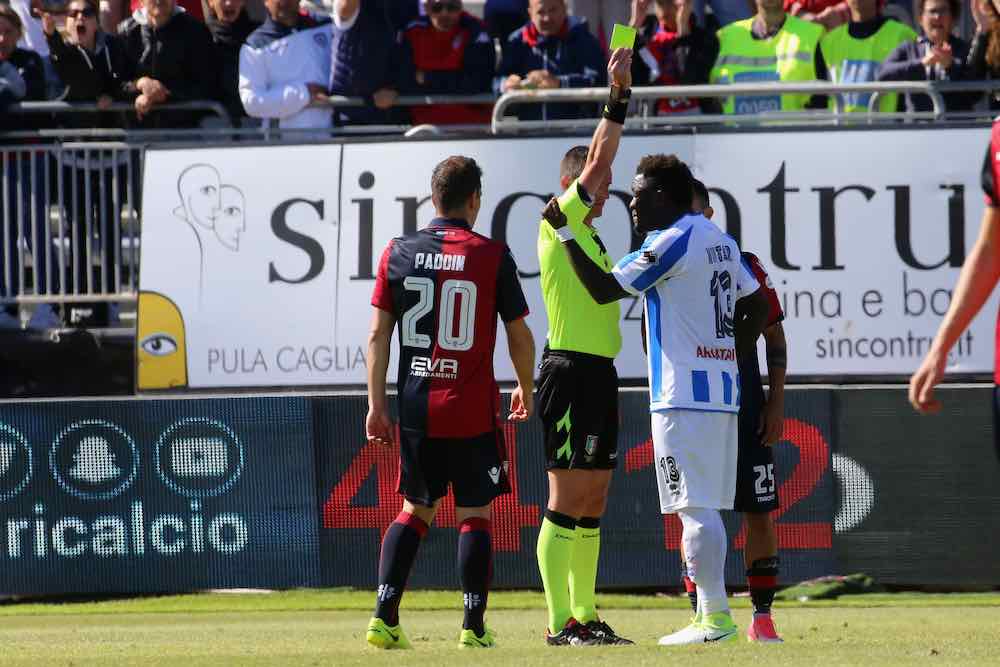 Last season, Napoli defender Kalidou Koulibaly was racially abused by Inter supporters. Inter quickly condemned the disgusting behaviour by their fans, starting a campaign against racism and discrimination — Brothers Universally United.
When Juventus forward Moise Kean faced racist jeers at the Sardegna Arena, Cagliari, his teammate Leonardo Bonucci, rather than protecting the youngster, blamed him for provoking the fans.
Manchester City forward Raheem Sterling responded to Bonucci on his Instagram: "All I can do is laugh now."
#NOTORACISM pic.twitter.com/3WaoaIuPYM

— Leonardo Bonucci (@bonucci_leo19) June 2, 2020
This season, Inter forward Romelu Lukaku was racially abused by Cagliari supporters and Brescia striker Mario Balotelli has been racially abused twice in three months. First at Verona, then later at Lazio.
With all these things happening one could wonder what the decision-makers are doing about it. Well, in 2014, Carlo Tavecchio was appointed as President of Italian Federation despite making a racist comment that attracted ban from UEFA. Tavecchio was still re-elected after the end of his tenure.
To cap it off, last December, the Italian federation unveiled it's "no to racism" posters depicting the faces of three monkeys.
Do they even understand what racism is? How can you fight racism by being racist? These are just a few threshold incidents that have received attention due to their high profile nature. Countless others are never spoken of.
"Nothing has changed," said Boateng five years after the racial incident. "That is just sad."
Dani Alves, who has faced racial abuse throughout his career once said: "Fighting racism is a lost war."
Fines and stadium bans are not enough to fight racism. Boateng set an example in football — he walked off the pitch. The game ended.
Despite how entertaining the match is, if difficult drastic decisions aren't taken, racism won't stop in football, or at its roots in the society surrounding football.
"If you stop the matches I am convinced that these things won't happen any more," Muntari added after the Pescara vs Cagliari match.
The pain of going through discrimination due to the colour of one's skin is unbearable, and racism should not be tolerated. Racism needs to stop and people need to be educated. Clubs, players, and organisations need to work on this at all times, not just when they need to keep up appearances on social media.