WFi's Jerry Mancini spoke to Giovanni Dougall on the Calcio Connection podcast with Alex Donno. Giovanni is the creator of the popular Solo Parma website.
---
How did you become a fan of Parma and what made you decide to start Solo Parma? 
"My mother's side of the family are Italian so there was always a keen interest in Italian football from my first footballing memory as an eight-year-old following Italy through the 1994 World Cup.
"I first fell in love with Parma in November 1995 when watching Gianluigi Buffon make his debut against the world-class Milan side, and Buffon putting in a man of the match performance. Being a young 9-year-old goalkeeper I had a new idol and my Parma obsession began.
"Solo Parma began in 2015 as I was getting a lot of questions through social media and through friends about what was happening to Parma and what kind of state they were in.
"At the time Parma's social media was very poor. I set this up so people could be kept informed with how Parma were doing in the lower leagues and the page has grown from there."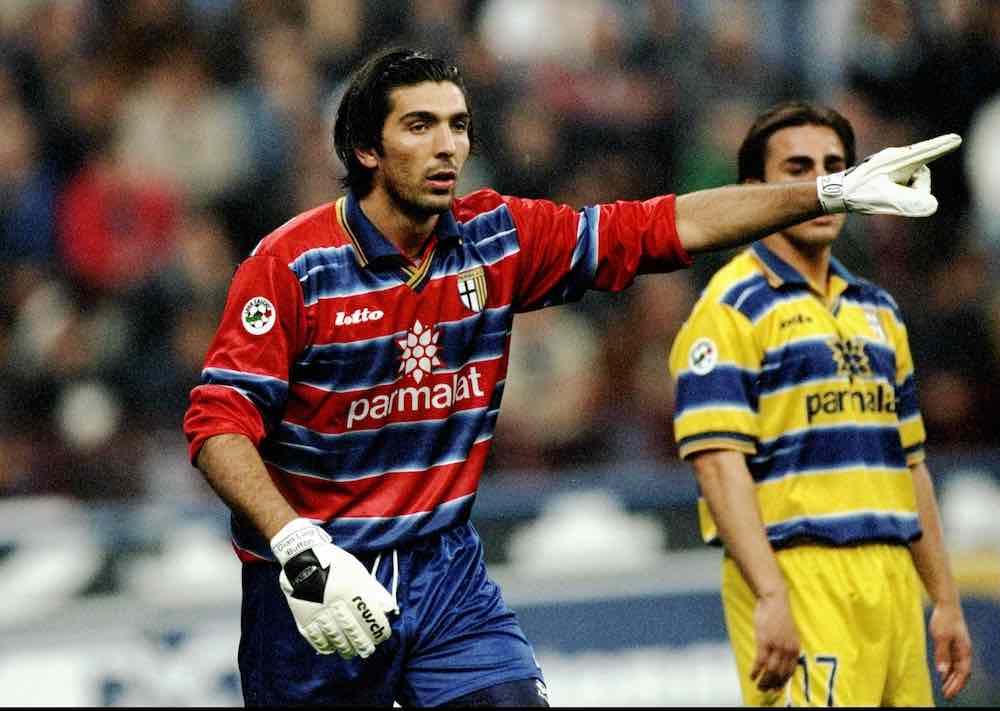 ---
2014/15 marked the beginning of Parma's troubles for the foreseeable future. The club declared bankruptcy earlier in the year. The club finished last that season and were relegated to Serie B. Since no parties bought the club and took on their debt, they were relegated to Serie D for the 2015/16 campaign. When these events unravelled did you think the club would ever to be the same again?
"Strangely exciting times. It was a fresh start for the club. It was clear of crooks and criminals, and proper 'Parma people' were now involved such as Nevio Scala and Luigi Apolloni. That, and the Nuovo Inizio group that included some local important businessmen and figures such as Marco Ferrari, Paolo Pizzarotti and Guido Barilla.
"The squad assembled should always be remembered. The people of Parma deserve huge credit for their loyalty towards the club when they bought more season tickets in the first season of Serie D than were sold for the previous season in Serie A.
"The club's future is in great hands however I could never have imagined the rapid success to happen so quickly."
---
Parma has been able to turn things around since 2016 under Roberto D'Aversa. The Italian manager has done a great job in bringing the Gialloblu back to Serie A. What are your thoughts on D'Aversa?
"This is the first season I personally believe D'Aversa deserves huge credit for what he is doing, with the limited resources he has (huge injury list he has to manage and deal with every week).
"He has been under constant fire since taking the job and things could've turned out very different for him…..
"Serie B 23rd November – 2nd February just managed two wins out of 12, lost three out the first five league games, were by no means the second-best side in Serie B and were very lucky to get promoted.
"He guided [the club] through the Lega Pro playoff which was not straightforward, and could easily have turned out very different.
"Last season if he lost the second last game of the season (the win secured safety) against Fiorentina I do not believe he would be the Parma manager today. This season though, he has been excellent and deserves huge credit."
---
What are your thoughts on Parma's current season? They sit in 9th place, four points back of Napoli for 6th place and a spot in Europa League?
"An excellent season so far. The goal, as always, is to survive. The team have been superb when you take into consideration the injury list. All of the following having long term injuries at some point during the campaign, Sepe, Inglese, Cornelius, Karamaoh, Gervinho, Laurini, Kucka, Scozzarella, Barilla.
"There have been some memorable wins along the way including, 5-1 vs Genoa, 2-0 vs Roma and beating Napoli away 2-1."
---
There have been rumours of the possibility of Sebastian Giovinco returning to Parma. The striker's best seasons in Serie A were with Parma when he was on loan from Juventus. What are your thoughts of a possible reunion? Do you think Parma should sign the forward if given the opportunity? 
"Not for me, ten years ago, yes absolutely, I loved him at Parma. However, he is now 33 approaching 34, his best years are was behind him.
"No disrespect but he is currently playing in Saudi Arabia, I don't know what the quality of football is like there.
"I feel Parma should be looking at younger talent with more hunger to succeed, Giovinco has made some very questionable decisions about his playing career I wouldn't want him back now."
---
Parma hasn't won a major trophy since the 2001/02 season. What does the club need to do to return to their winning ways? 
"Be sensible. All I see on social media are millions of 'the rise and fall of Parma', and 'that great team of the 90's'.
"It's great to remember these times but let's move on. This is a very different Parma, a Parma who have no god-given right to be competing for European places of winning trophies. It was just four years ago we were in Serie D.
"As long as the club continues to be run in the correct way with the correct people in charge Parma will be fine, and hopefully some success with come but right now Parma are not ready for Europe or to be competing for trophies."
---
Gervinho has been an important part of D'Aversa's squad but during the winter transfer window, he requested a move. No move materialized, though, and he has since returned to the squad receiving a mixed response from the fans. What are your thoughts on Gervinho wanting to leave Parma? Do you think the club should sell him in the summer transfer window? 
"I would 100% have him nowhere near the squad ever again. The guy's attitude stinks. He clearly does not want to be there and despite popular belief the guy isn't actually that good.
"I've never seen a more inconsistent player in all my life. He will do one amazing thing which everyone will remember, then go missing for the next 6-8 games, whether that be through 'injury' or just terrible form.
"He is such a frustrating player. Forever trying to do too much. Extremely selfish. So many times there's an easy pass on or a shot at goal to be had, when he tries to take it round another three guys and ultimately falls over his feet and loses the ball. I hope I don't see him in a Parma shirt next season."
Who's your favourite Parma player of all time?
"Easy. Only one man, Alessandro Lucarelli by an absolute mile."