Manchester City and the City Football Group have a huge system with many people, different teams, and setups throughout world football.
Tom Caldwell spoke to one of the many youth players who progress through the ranks in this system — former Manchester City Elite Development Squad player, Henri Ogunby.
Ogunby has since left the City youth academy, making the switch to Burnley in January with whom he signed a short-term deal.
"I think it that it's the best move for my career, to develop my football and surround myself with new people," he said of his recent move.
The Bolton-born player, who is eligible for Nigeria as well as England, made his City youth team debut aged 15, just before doing his GCSEs.
"I was ready for the challenge," he told WFi. "When I was told on the Friday night I was going to start the game on the Saturday, I did everything I could to prepare. It was a great feeling walking out onto the pitch."
There is a lot of pressure being a Manchester City player, as one might imagine, but Ogunby says he feels the same pressure at Burnley.
"You try to win every game at every club no matter what," he says. "No matter what facilities you have or don't have, there is always a way to make it work."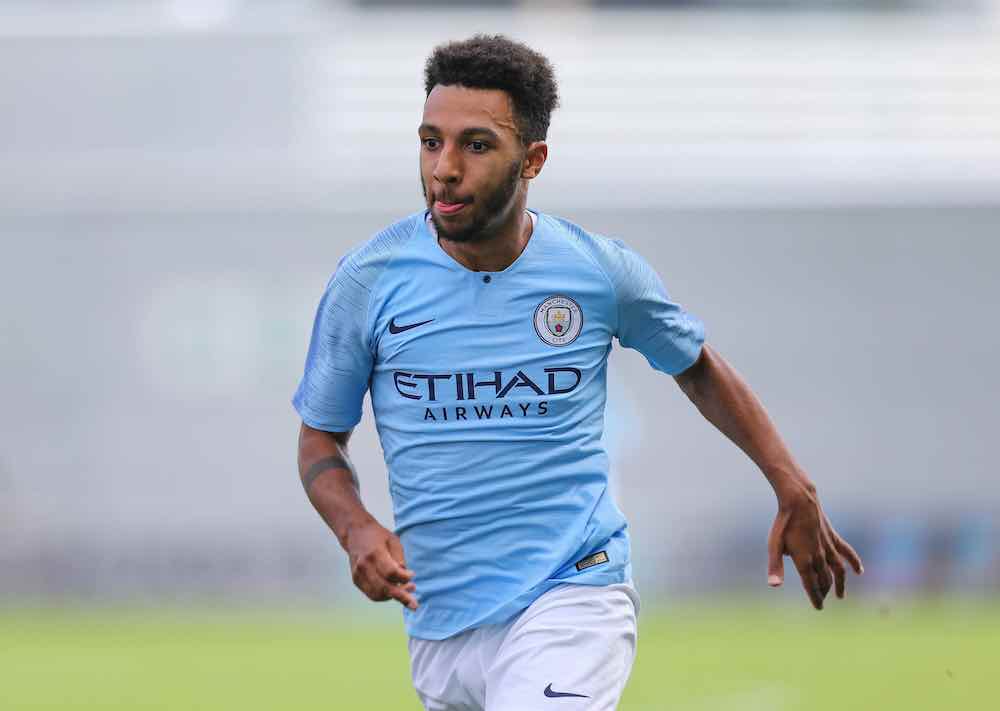 Ogunby thinks all of City's youth players have a chance to progress and are given the chance to be professional and make something of their careers, even if that might end up being at another club.
"Every player has a chance to make it, it's all down to themselves," he says. "All of them have talent, it depends what they do with it.
"Staff at both clubs [Burnley and Man City] are the best there is, every single one does their job professionally. There all the areas covered and each staff member contributes to that."
Ogunby featured in the UEFA Youth League for City and believes this helped his development.
"It was a great experience to play against teams you wouldn't usually play against, see other challenges and the way they play abroad so it's all a challenge because you never know what they're going to be like."
When asked about the biggest influences on his career, he mentioned a brilliant role model who was able to guide him on and off the pitch.
"Definitely my agent Cyrille Regis, who is no longer with us," he said.
"I looked up to him so much and he taught me so so much about the game and racism and general life.
"He was an incredible player and more importantly an incredible human being who is my idol."
It can be tricky trying to settle at a new club after being brought through the ranks at another, but Ogunby is enjoying life at Burnley.
"Obviously you have to be a bit anxious when joining a new club but I was excited," he says.
"The lads help me settle in really easy, they're all a good bunch of lads no big egos whatsoever so it's all good."
It might help that this isn't the first time Ogunby has moved clubs. Before playing for City he was on the books at Bury, a club he still holds close to his heart, who have recently struggled due to ownership issues and were kicked out of the EFL in 2019.
Absolutely devastated to see what's happened to @buryfcofficial , wasn't just a club , was a family , they believed in me and also helped me believe in myself , I loved every moment of playing for this club. thank you for everything, forever in my heart ❤️ #Bury pic.twitter.com/RPqqCiOFDa

— Henri Ogunby (@henriogunby7) August 28, 2019
After his time at Bury, he moved to Manchester City where he really kickstarted his career and now, has joined Burnley on a short term deal until the end of the season.
The sky is the limit for young Ogunby.