By Saul Garcia.
The restart has not been kind to the Blaugrana. Mixed results, sloppy play, and unhappy or undisciplined players are just some of the problems Barcelona face.
Add board woes that have existed for years and you have to say it's a miracle they are still in contention for the league title.
Of course, it helps when you have the best player in the world, maybe ever.
Still, Barcelona showed in the Espanyol game midweek that the course is there for winning the league.
They need Real Madrid to drop points in at least one game, but if they can address two major issues, they could not only take back this season's La Liga title but also be better positioned for the return of the Champions League in August, as well as next season.
Give Griezmann A Central Role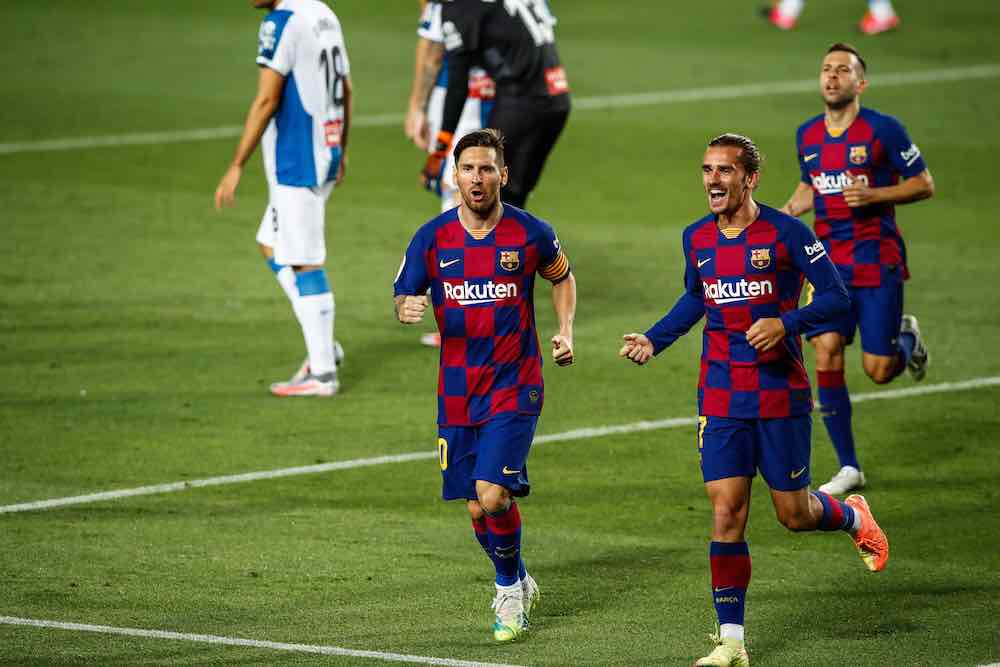 First, they need to play Antoine Griezmann more centrally. Quique Setien said as much a couple of weeks ago when he said including him wide as a winger in the lineup "destabilising the team."
However, versus Espanyol he played the Frenchman more centrally and almost underneath Luis Suarez and Lionel Messi, and it proved mostly successful.
It seemed like a trident for part of the game and even led to the lone goal that sealed victory for Barcelona.
It does seem that having the three work in unison, close to each other, has beared more fruit than the more traditional front three with two wingers and a striker.
Was it pretty football? No. But it got a result and that is what they need so desperately.
Play Puig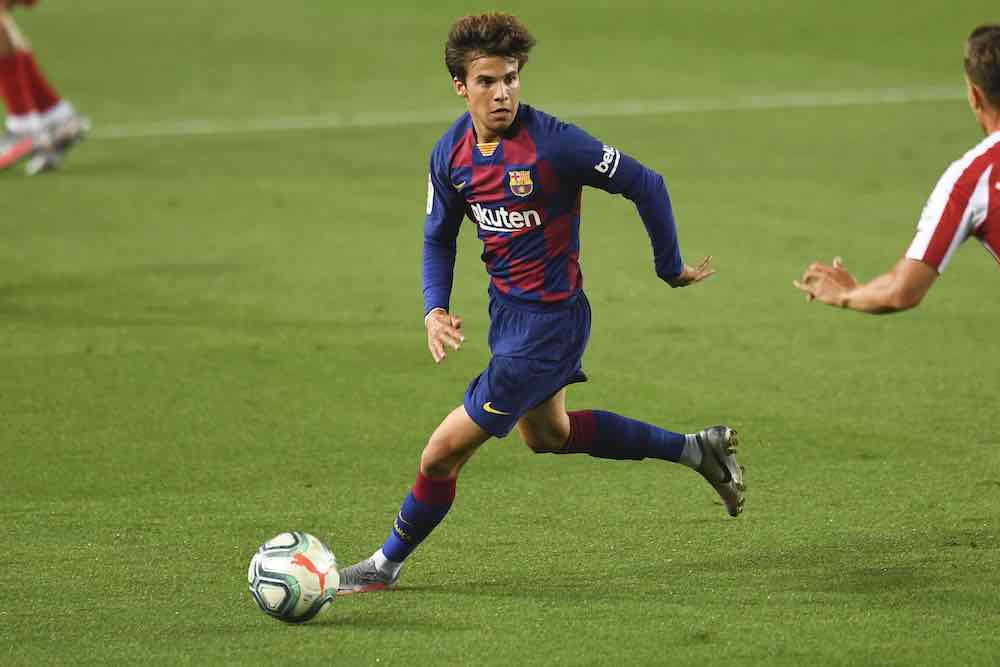 Second, play Riqui Puig. The young Spanish midfielder and La Masia graduate has been fairly impressive when given the chance.
The problem is that these chances are too rare. One example of this was not being given a minute versus Esapnyol, with Setien opting to bring on Arturo Vidal instead.
It only made sense if he wanted a destroyer type to come in and slow the game, but considering Sergio Busquets and Sergi Roberto were already on the pitch, it seemed like overkill.
Puig provides ball control and touch those two lack. He can break lines and siphon the attack forward through various channels of his choosing. That would mean passes to a centrally located Griezmann who can then work with Suarez and Messi.
A midfield of either Busquets or Roberto with Frenkie De Jong and Riqui Puig would flow much better, and fit more with the style Setien wants to play.
Of course, these changes are not foolproof, and the defence is still woefully insufficient, but Setien has shown a willingness to change. That might be the difference for Barcelona as they try to win La Liga and the Champions League.