James Rowe spoke to Swedish midfielder Anton Wede for WFi. They discussed his current club Falkenbergs FF, his time being coached by Henrik Larsson, and playing alongside impressive striker Markus Rosenberg.
---
You returned to Falkenbergs FF in 2018 for your second spell at the club. How are you enjoying being back and what would you describe as the main strength of this Falkenbergs FF team?
"Yes I signed for the club again back in 2018 and I really enjoyed my first spell before that. During my youth career, I played in the academy of IF Elfsborg and they have a really good connection with Falkenbergs FF.
"I enjoyed making the step up from youth academy football to first-team football and be part of a successful team that gained promotion first time round.
When the club asked me to return for a second spell it felt really good. I was hampered by injuries in 2017 and did not manage to attain my best level.
"Falkenbergs FF are a small but very much a family club and from my time before I know how everything works, so it was easy for me to come back to playing my best football again."
Välkommen tillbaka Anton Wede! https://t.co/UDvmX7jSGW #FFF #twittboll pic.twitter.com/aYLrmQCqvh

— Falkenbergs FF (@FFF_Live) February 15, 2018
---
You mentioned your time at the youth academy of IF Elfsborg. How do you look back on your time at the club and did you learn anything in particular that stood you in good stead for your career as a professional footballer?
"Yes, I arrived at the youth academy of IF Elfsborg when I was only 16 years old. Coming from a small city in Fagersta in Sweden, I learned a lot during my time at the club.
"I managed to work my way up to have a chance of making the first team. It was tough to make the first team as a midfielder, but I look back on my time at the academy with a lot of fond memories and it was a very positive experience."
---
You played for two years at Helsingborgs IF. How do you look back on your time at the club and do you have any particular highlights or memories?
"Yes, I played two and a half seasons for Helsingborgs IF and Henrik Larsson was my manager in my last season at the club, and he was also managing his hometown club. He knew of me from his time as manager of Falkenbergs FF, and when he was searching for new players I was one of the players he selected and the timing was excellent. I also knew Tobias Tuvesson, who was his assistant.
"I really enjoyed my time at Helsingborgs IF and to see how they train and how they play football, and I managed to understand the demands and what Henrik Larsson and his players were trying to achieve. That was one of the reasons I signed for the club.
"My first season as the club was ok, but after scoring in a Swedish Allsvenskan match I suffered an injury which kept me out for three months.
"I managed to recover and went on to play many matches, but our form in that time dipped and we ended up playing a relegation play-off against Halmstads BK. We were leading in the match but we conceded two goals at the end that meant that we were relegated for the first time after 24 consecutive years in the Swedish top division, which was a shame."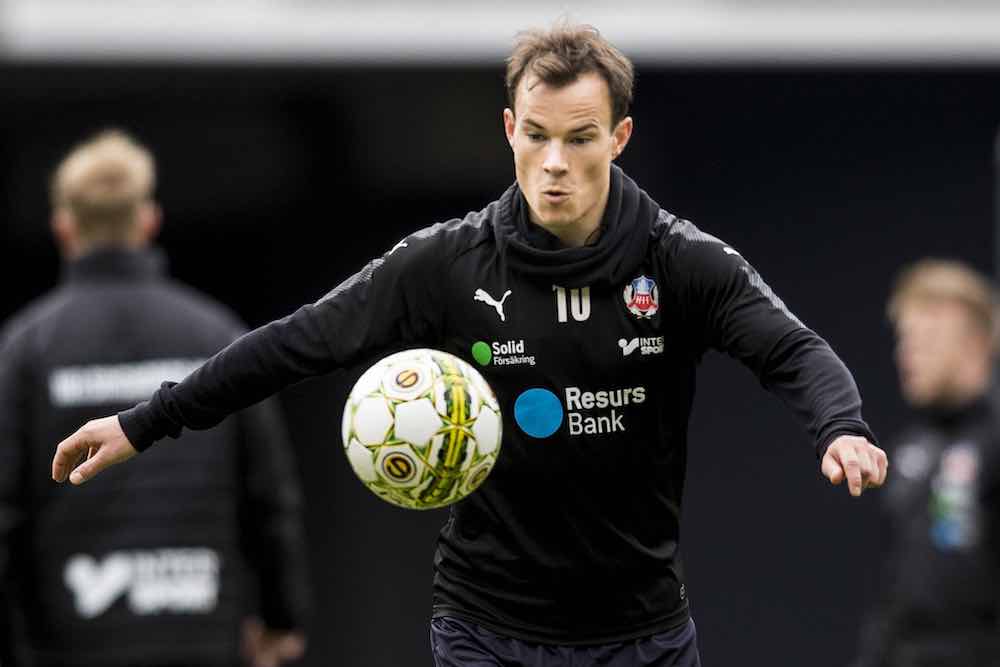 ---
You have experience of different levels of Swedish football as well as coming through the academy at IF Elfsborg. Could you say who are among the best players you have played alongside so far in your career?
"I believe that the best player I have played alongside so far in my career comes from my time at IF Elfsborg when I played with Anders Svensson who is the most capped player for the Swedish national team. Anders Svensson also has a history of playing in the Premier League for Southampton FC.
"Another player that stood out for me was Teddy Lučić who played for among others Leeds United in England, and Bayer Leverkusen in Germany. He was also an excellent player."
---
I can imagine in your position as a midfielder that you have come up against some difficult opponents through the years. Could you say who are the opponents that stood out for you?
"During my time playing in the Swedish top division I played against Malmö a few times and Markus Rosenberg really stood out for me.
"First of all, he scored many goals as a striker and he means also so much to Malmö as a club. When he arrived at the club that had won the league in previous years but they had never played in the Champions League.
"He managed to help them achieve that and he is an icon of the club and he also has a fantastic fighting spirit too. In my opinion, he is also a complete player."
---
Finally, Anton, you already mentioned Henrik Larsson. could you say who are the coaches and managers who have played a key role in your development as a professional footballer?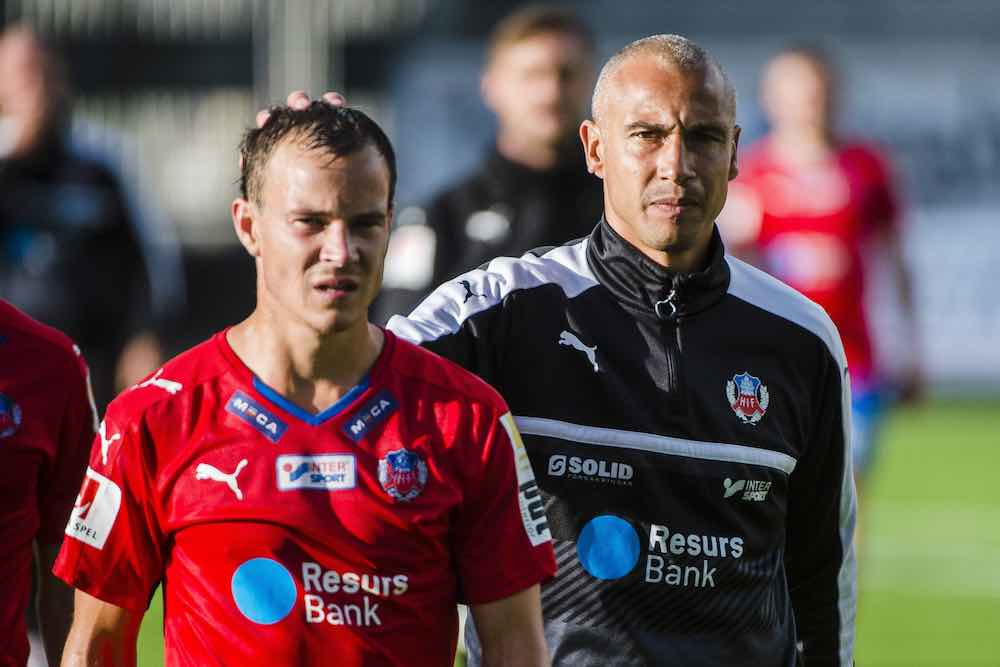 "I was fortunate enough to play under many good coaches. I remember when I started out at IF Elfsborg in the youth academy we had a Dutch coach in Jan Mak who was very big on providing the small details in which the young players can learn so much in a short space of time. He influenced the way I look at football.
"My current manager Hans Eklund is also a very good manager who is achieved fantastic results with a small club like Falkenbergs FF who have a small budget. We have to be creative at times.
"I worked under Henrik Larson and also with his assistant coach Tobias Tuvesson for six years and he is a great coach in my opinion."