By Vibudh Dixit.
Teams having strong attacking trios is something that always catches the eye, however, successful trios are more than just about three players who are brilliant individually. It is all about chemistry, and how they complement each other. 
Brentford's BMW — Benrahma, Mbeumo and Watkins — has lit up the championship this season with their spectacular performances which has seen the Bees' push for promotion.  
Brentford have scored more goals than any club in the league whilst also boasting one of the best defences in England's second division this season, and it's no surprise that majority of the Bees' goals have come from their mercurial trio. 
The departure of Neal Maupay to Brighton & Hove Albion at the start of the season was supposed to be a big blow for the club, however, their incredible scouting team roped in Bryan Mbeumo from Ligue 2 side Troyes for a club-record £5.5m. It has turned out to be a huge bargain.
Benrahma and Watkins, meanwhile, have stepped up and taken their game to another level which has resulted in Brentford dealing with Maupay's departure very effectively. 
Here's a look at how each of the members of the trio have fared individually this season. 
Ollie Watkins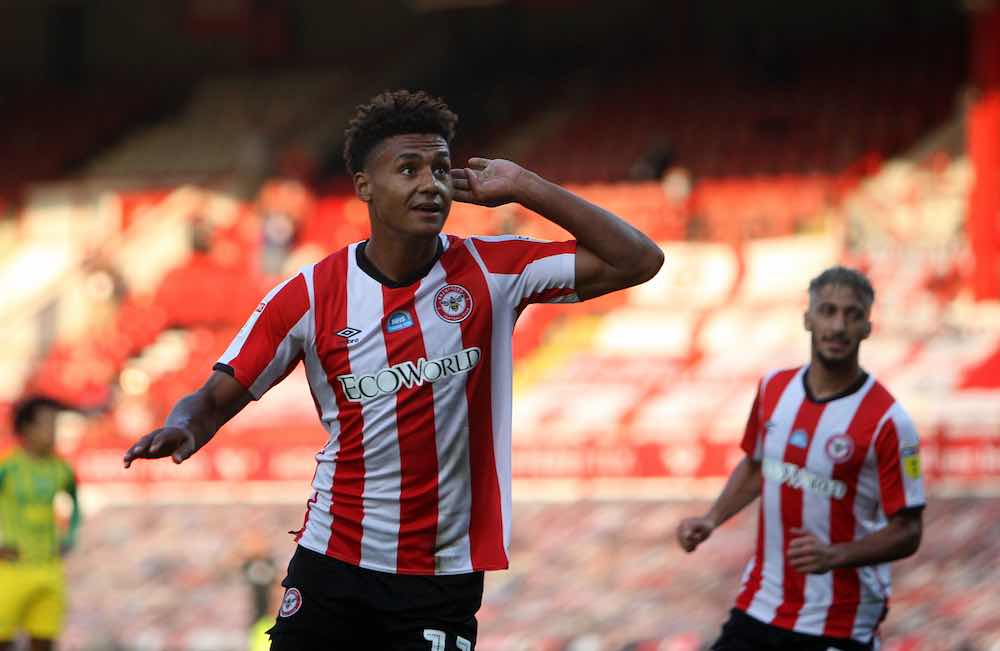 Brentford's No. 10, Watkins has been banging in the goals this season. He has a true poacher's instinct — a fox in the box who is always in the right place at the right time.
Currently, he is the joint top-scorer in the goalscoring charts alongside Fulham's Aleksandr Mitrovic. The 24-year-old who arrived from Exeter City in 2017 for a meagre fee of £1.8m has attracted interest from Premier League clubs in recent months.
His performances suggest he is clearly ready to make the step up to England's top-flight sooner rather than later. Besides being a deadly finisher, Watkins is full of pace and a dominant presence on the pitch, which makes him the complete package. 
Saïd 
Benrahma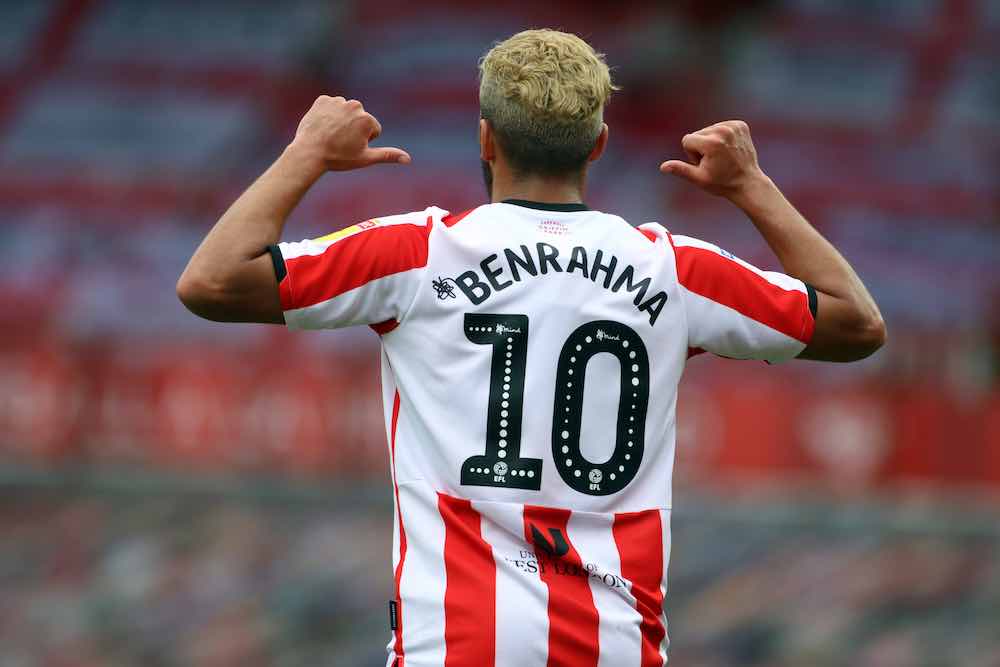 Benrahma has fewer goals than assists than the other two members of the trio, but he is arguably the Bees' most important player.
The Algerian international, who arrived from Nice in 2018 for £2.7m, has dazzled and caught the eye with some mesmerizing performances this season. The pacy and skilful winger has been a constant nightmare for opposition defenders. His style of play has been compared to his countryman Riyad Mahrez, and at times even with Real Madrid superstar Eden Hazard.
Benrahma Is a hardworking player with incredible close control. The first word that comes to mind when watching him is 'explosive'.
It's not surprising at all that his performances have caught the eye of some big clubs recently, with Chelsea heavily linked in the transfer rumour mill.
Whether Brentford are promoted or not, it's only a matter of time before we see Benrahma terrorizing Premier League defences.
Bryan 
Mbeumo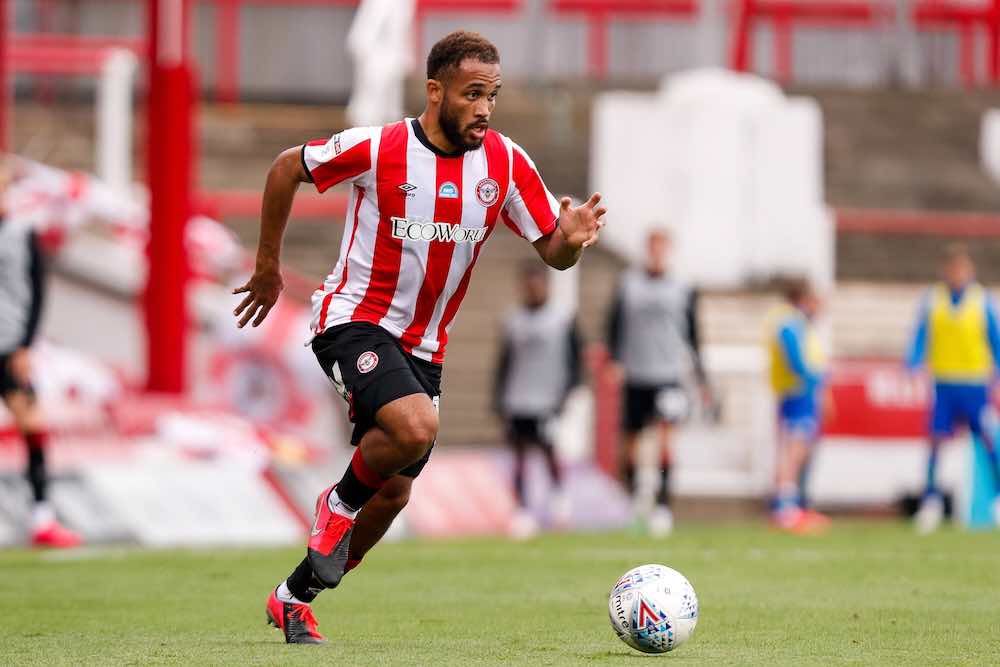 The youngest member of the trio, Mbeumo has flown under the radar compared to his team-mates, but he is arguably the most talented player of the lot, and also has the highest ceiling.
The 20-year old Frenchman has had a spectacular first season. His performances have seen him called up to the French U21 side. Unfortunately, Mbeumo recently tested positive for COVID-19 and missed Brentford's 2-0 win away to Fulham, however, he recovered and featured in the next game, a home win over West Bromwich Albion.
The future certainly looks bright for Mbeumo who will look to continue to build on a great start to his first season in English football so far. 
How The Trio Complement Each Other
Brentford's front three are all very versatile and tactically flexible, which gives manager Thomas Frank many different ways in which to use them, and get the best out of them.
Any of the members of the trio can play wide or centrally when called upon. As Mbeumo and Benrahma play as inverted wingers, they regularly move into the centre during a game, which opens up the angles for reverse passes, chipped crosses to the back post, and shots on stronger foot.
Watkins understands the triggers of wing play thanks to his earlier experience in that position, and is good in the box. Brentford tend to leave the wide, deep crossing to their full-backs. 
Watkins can drop deep and receive long passes, chipped balls from the goalkeeper. He is much better than Maupay was in terms of aerial hold up play and flick–ons due to his towering presence. 
The trio press really well from the front. Their age and the energy levels they can sustain throughout the game helps a lot in this regard. 
They are great in transitional situations and can all dribble well. They have a very good understanding in terms of short passes, one-twos, or spreading the ball wide. They're all very good at most things and have their own individual flair to go with it. It's the perfect trio.