By Jack Beville.
La Liga, Spain's top tier of domestic football, has long been considered the biggest threat to the Premier League's dominance in terms of popularity and the commercial attention it receives from overseas.
Whilst keen observers and Primera División aficionados will tell you that the league is just as, if not more, entertaining and enthralling a spectacle as any other league, perhaps the chief reason for the attention La Liga receives boils down to two sides in particular, and a fierce and unique rivalry both on and off the field.
Barcelona and Real Madrid make up what is arguably the game's most infamous derby, el Clásico. In recent years, el Clásico has been defined by the superstar rivalry between football's two supreme talents, Cristiano Ronaldo and Lionel Messi, up until the departure of the former for Turin in the summer of 2018.
Elsewhere, the rivalry has been fuelled by managerial conflict, namely the Clásico clashes between Pep Guardiola and football's premier wind-up merchant José Mourinho. Further back, the shift in allegiance from Barcelona to Real Madrid of one Luís Figo was yet another spark that lit the fire of fury that burns whenever the two sides meet on the pitch.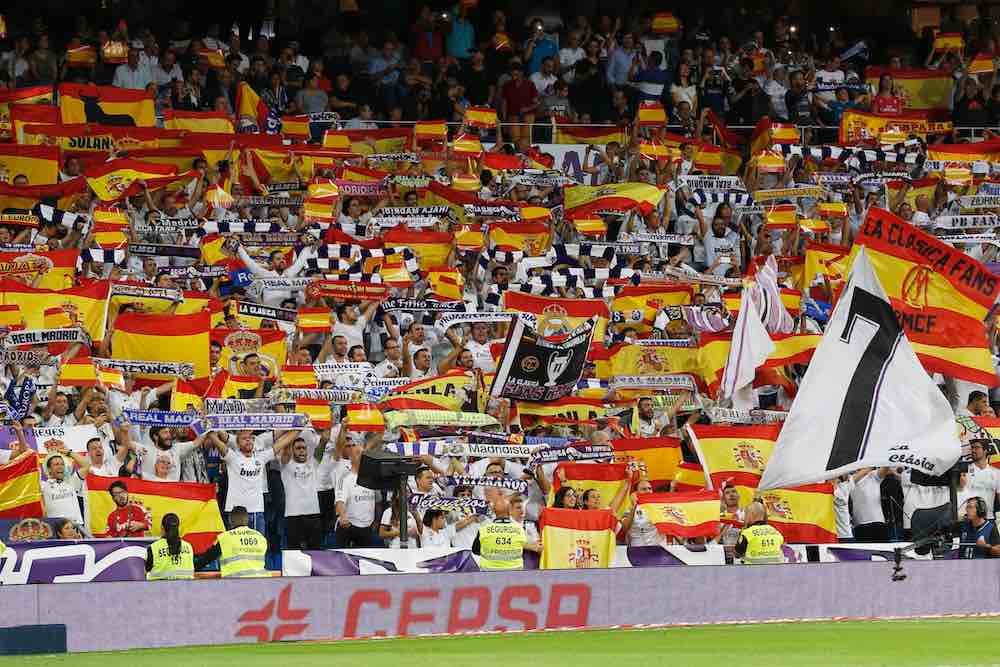 All this aside, the derby is not one that is solely won and lost on the pitch; off-field tensions and political clashes have shaped the derby as much as any footballing matters have.
Whilst these on-the-pitch narratives emphasise the rivalry and competition between the two great forces in Spanish football, they are far from where the rivalry begins and ends. For that, we have to look at matters beyond the Santiago Bernabeu and the Camp Nou, and toward the complicated political context that characterises el Clásico.
Franco's Blancos
Barcelona, historically, represent the Catalan cause and the separatism espoused by Catalanism. Real Madrid, on the other hand, have come to be seen as the club of the elite – the club of royalty (why else would their crest adopt a crown and their name represent the monarchy?). This all stems from General Franco's involvement with the club.
Franco sought to homogenise the Spanish state, and to do so went about banning Catalan, Basque and Galician languages. As a result, Barcelona were made to remove the Catalan flag from their club crest following the Fascists' victory in the Spanish Civil War. A war that saw over 200,00 soldiers die, and a huge, yet unknown, number of Spanish men and women lose their lives during Franco's bombing of Spain's cities. Following the war, 20,000 supporters of the Republic were shot dead.
The country, still recovering from the brutality of the civil war, was presented as a success by Franco through the European success of Real Madrid. In the same way that Mussolini used the Italian national team's success in a bid to prove the success of his regime, so too did Franco with Los Blancos.
For Franco, Real symbolised Spanish tradition – the language and the culture. They represented the centralisation of power that Franco craved. Franco's authoritarianism, whilst chiefly concerned with Spain itself, was reliant on how it was perceived elsewhere – both in Europe and overseas. Real Madrid, for Franco, were an ideal PR tool. All of this has served to epitomise the dichotomy between Spain's two elite clubs.
In 1941, Athletic Club were made to abandon their Basque-only player policy and change their name to Atlético Club. While both Barcelona and Bilbao opposed, rejected, and fought against Franco's regime, Real did not.
On the pitch, Franco's influence manifested itself most clearly in 1943, in Barcelona's 11-1 defeat to Real in the semi-final of the Copa del Generalísimo – named after Franco himself, of course.
Sid Lowe, in Fear and Loathing in La Liga: Barcelona vs Real Madrid, identified this game as "the game that first formed the identification of Madrid as the team of the dictatorship and Barcelona as its victims."
The story goes that Barcelona's players were under threats both by the military and the police prior to the game – and that this influenced the outcome of the game itself. Speaking to Goal.com, historian Joan Barau said that: "In that tie, [at the Bernabeu], Barcelona were overcome by military pressure and people close to the Falange (the nation's Fascist and National Syndicalist political party)."
Perhaps one of the most perplexing stories of politically charged incidents in Spanish football occurred halfway through the 20th Century and revolved around one man in particular: Alfredo Di Stefano.
At the time, Di Stefano was playing his football for Colombian side Millonarios, though his former side River Plate still had significant qualms concerning the nature and potential illegality of his departure from the Argentinian giants.
In the summer of 1952, following a number of stellar performances for Millonarios in a pre-season tournament in Spain, Barcelona and Real Madrid's ears perked up. Both clubs were keen, and both were ready to fight for Di Stefano's signature.
What follows is a notoriously complicated and complex tale, and one shrouded in mystery as to what actually happened that led to Real Madrid signing the forward.
One account is that Barcelona believed Millonarios' role in the negotiations to be essentially irrelevant, and that they really only had to secure an agreement with River Plate. Which they then did. Di Stefano appeared in at least one of Barça's 1953 pre-season games.
The Spanish Football Federation, at this point, intervened on the grounds that Millonarios hadn't sanctioned the transfer, rendering the deal essentially void. In the uncertainty that followed, Real Madrid pounced, made a deal with Millonarios and landed their man.
It is the intervention of the Spanish Football Federation that leads Culés to believe that Franco had some part to play in getting in the way of Barcelona signing Di Stefano, allowing the Argentine to move instead to Real.
Franco, without question, had a number of dealings with Madrid's president Santiago Bernabeu. It is also claimed that he, very occasionally, may or may not have exerted a fair amount of his influence on the Spanish Football Federation. In this sense, the puzzle almost pieces itself together.
Though Los Blancos absolutely deny any kind of Francoist intervention in the transfer, there remains a very real possibility that Franco may have used his power to ensure Real Madrid became even more successful on the pitch, to his benefit off of it.
Francisco Franco was an authoritarian Fascist dictator. His atrocities outside of the world of football speak for themselves. Football, however, was a convenient tool for Franco to use in order to suppress the Catalan rebellion and fight for separation, using Real Madrid and their Castilian royalty to do so.
Following his death in 1975, Spain has, to an extent, moved away from the Francoist era. Though there still remains a sense that the preference of the elite for Real Madrid remains – particularly with the vocal endorsement of the Spanish royal family.
Més Que Un Club
If Real Madrid, as a footballing institution, are historically presented as the club representative of Spain, Barcelona are almost the direct inverse of this. Barcelona are symbolic of the representation of regional identity, the region in question being Catalonia.
During Franco's reign Catalonia and, by extension, Catalan nationalism, were the specific subject of extreme and violent oppression – both politically and physically. As previously mentioned, the Spanish Civil War and the defeat of the Republicans saw Franco ban any and all public events associated with Catalanism and left-wing politics that related to the Catalan movement. The use of the Catalan language was banned, and so too were self-governing Catalan institutions.
Perhaps the most significant symbol of Franco's attempts to quash and subdue the region's Republican opposition to the General's Fascist regime was the bombing of Barcelona in 1938. A bombing considered by many as the first instance of aerial carpet bombing in history, it left Barcelona severely damaged and saw over a thousand lives taken and a further 2,000 Catalans and Republicans wounded in the process.
Since then, and more recently, the region has been embroiled in a number of clashes with violent police forces – especially in October 2017 during the Catalan independence referendum. It is within the context of these instances that the cultural significance of FC Barcelona comes into play as a vehicle for the representation of Catalonia in an environment in which other modes of representation are met with severe violence and rejection.
In a response to these police clashes in 2017, Barcelona shut their doors to fans during a game against Las Palmas in condemnation of the violent tactics employed by the national security forces.
Of course, in current times, an empty stadium is something that fans are growing used to, as a result of a global pandemic and consequent social distancing measures that require stadiums to be left empty.
When this is a measure taken by a club in condemnation of the actions of police against the citizens that make up a large percentage of the club's support, it becomes more striking. The image of the Camp Nou, usually completely full to its near-100,000 capacity, entirely empty. A powerful symbol of this condemnation.
Usually on a matchday, the Camp Nou is filled with Catalan Estelada flags, along with motifs and iconography symbolising the campaign for independence.
This desire is matched vocally by Culés just over a quarter of an hour through the first half of each game. At 17 minutes and 14 seconds, in each home match, the fans have traditionally chanted "In! In-de! In-de-pen-den-ci-a!"
But why such a specific time? 1714 was the year in which Catalonia was stripped of its power to self-rule by the Spanish government. The chant has been a regular feature at the Camp Nou but in October 2017, as clashes over the Catalan independence referendum came to a roaring boil, the song became a more full-throated rallying cry.
Barcelona's ground has always played host to some of the greatest moments in football's long history, but it plays a role as a political platform for its adoring fans. It's somewhere Barcelona fans have always been guaranteed an opportunity to vocalise their separatist beliefs, a safe haven away from a long history of anti-Catalan governmental oppression. A colossal Catalan cauldron.
The club itself, as a sporting institution, takes a position of neutrality on the issue of independence. There are, of course, fairly practical reasons for the club abstaining from taking a vocal stance on such a divisive topic. Public advocation of Catalan independence could be seen in a significantly poor light by La Liga and the Royal Spanish Football Federation. This could, then, lead to Barcelona risking losing their place in La Liga, and thus the revenue that comes with it, and consequently their place at the table with Europe's elite.
The club's neutrality on independence goes only as far as limiting itself to simply stating that Catalans should be given a choice, but not extending this to any kind of endorsement of voting in favour of independence. This is, understandably, quite frustrating for many Barcelona fans – though it is hardly unsurprising given how few clubs, particularly those at football's summit, take such PR risks in vocalising the political beliefs of their supporters.
This is, however, a development that has progressed concurrently with the increasing commercialisation and subsequent monetisation of football. As football has evolved as a global business, football clubs have transformed from being football clubs to global brands, franchises, and sources of revenue. As a result, it serves to be a significant risk for a football club to publicly endorse a particular political stance – to do so would be a potentially huge financial own goal.
Even for Barcelona, though, this hasn't always been the case. This brings us to the story of the club's 'martyr president' Josep Suñol. Suñol was a vocal and unflinching leftist. He was a member of the Catalan political movement Acció Catalana, and in 1930 he founded the weekly left-wing magazine La Rambla.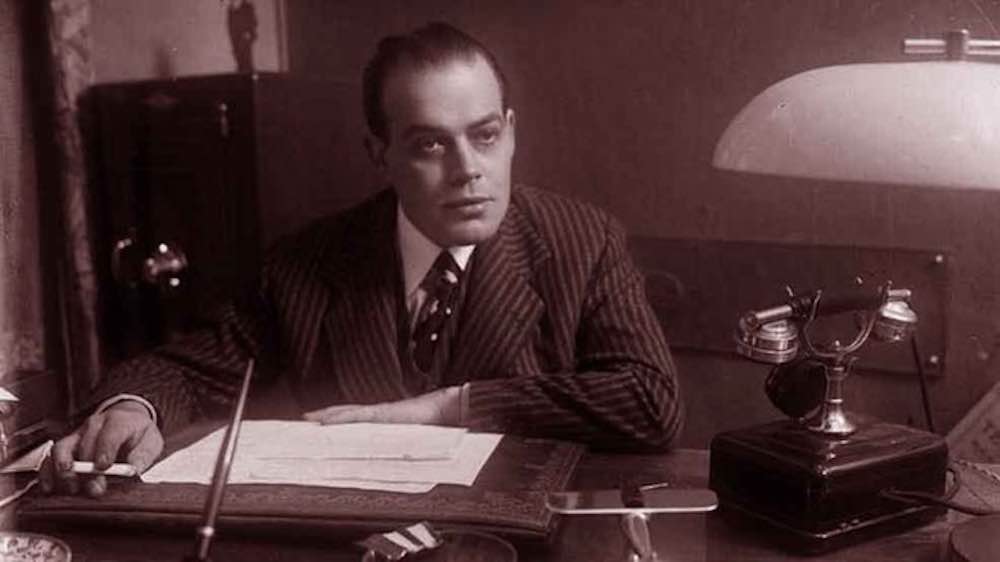 The man himself was notorious for his political views and activities, and ultimately this would be the cause of his death. Five years after founding La Rambla, he was elected president of FC Barcelona. One year later, he was assassinated by Franco's troops.
While visiting Republican troops, Suñol's car, unbeknownst to Suñol himself, entered a zone under the control of Franco's troops. Under the impression he was still in Republican territory; he greeted the soldiers present with "Viva la Republica!".
Suñol was arrested following being identified by the troops and, without a trial, assassinated along with his colleagues. Suñol's tragic death, though almost a century has passed since, represents the ideological opposition historically rooted in el Clásico, through those who have represented and endorsed both clubs respectively.
On one side, Real Madrid. The monarchists and the Spanish nationalists backed by Franco's Fascist regime.
On the other, La Blaugrana. A club whose history is defined by the fight for Catalan independence and separatist politics.
Both clubs distance themselves from the politics upon which they both are grounded and, on the pitch, the rivalry is a purely sporting one. Off the pitch, in the stands, on the streets – politics pervades.