James Rowe spoke to German midfielder Daniel Bohl for WFi. They discussed his time at Mainz 05, playing for Germany at youth level, and the best players he's played with and against.
---
You signed for Chemnitzer FC in 2019. How are you enjoying your time at the club so far and how would you describe a club such as Chemnitzer FC?
"The club is full of tradition, has great fans and as their history shows the club belongs in professional football. The fans want to see fight and passion from the players."
---
You spent part of your youth career in the youth setup at FSV Mainz 05. How do you look back on your time at the club and did you learn anything in particular that helped you in your career as a professional footballer?
"It was a very good and instructive time, because I had very good trainers at Mainz who taught me a lot. Particularly in the performance centres, attention is paid to the details at a very early stage.
"Formative figures were Martin Schmidt who was coach at FC Augsburg until recently, Sandro Schwarz, and Thomas Tuchel. When I was allowed to train with the pros from time to time, the training was a great challenge. He mentally demanded everything from the players."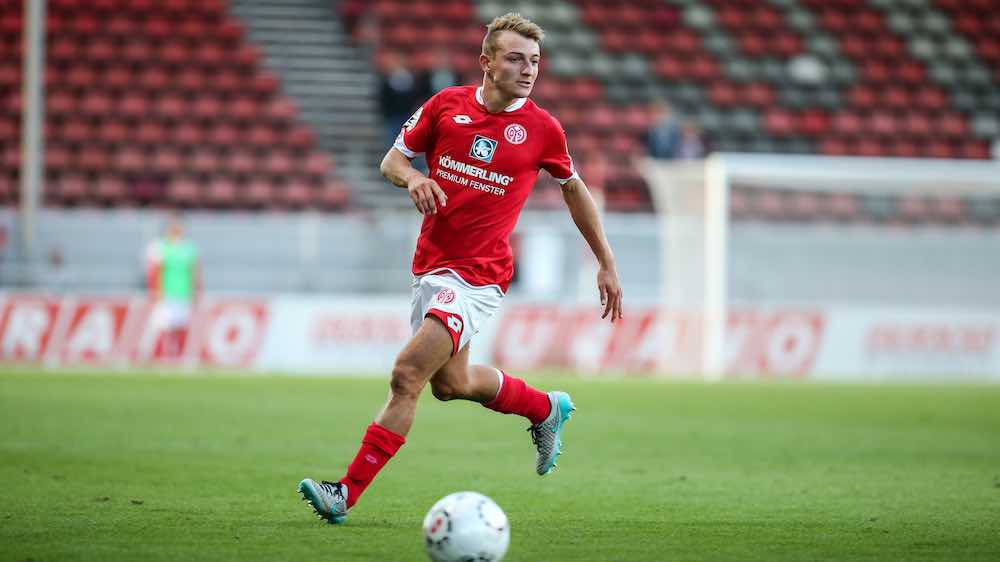 ---
You have represented Germany at youth international level. How do you look back on representing your country and do you have any highlights or special memories?
"It was a great experience, something you dreamed about as a kid. A special moment was my first international goal against Israel.
"But also independent from football, these experiences were great, travelling to countries to play football and see cool places."
---
You have a lot of experience playing at club and youth international level. Could you say who are among the best players you have played alongside so far in your career?
"Many have made it to the Bundesliga. But the best was definitely Timo Werner. He was two years younger than us and still already on an extremely high level. Plus, he was way too fast."
---
I can imagine in your position as a midfielder that you have played against some difficult opponents through the years. Are there any that stand out for you?
"During the game you don't pay much attention to it, you only realize this when you see where these players are playing now.
"In an international match against England, my opponent was Raheem Sterling. It wasn't even the complicated things that made him so good, but he made the simple things just perfect. It's hard to describe but with players like that, you just don't have a chance to get the ball."
---
Finally, Daniel, could you say who are the coaches and managers who have meant a lot to you and have played a key role in your development as a professional footballer?
"I was definitely most influenced by Martin Schmidt. He has put a lot of emphasis on the defensive principles and defending as a 6-block. But in the end, you learn something from every coach and take something with you for the future.
"It is not only about the development of football but also about the personal. Especially in professional life it will be important to deal with different characters."