Jerry Mancini spoke to beIN SPORTS broadcast journalist Andrés Cordero on the Calcio Connection podcast with co-host Alex Donno back in May.
They discussed Inter Miami, the state of play at Barcelona, Lionel Messi's future, and if Lautaro Martinez is a good fit for the Catalan club.
---
When Major League Soccer resumes, you will be calling games for Inter Miami. You've already begun work with the club, so what are your impressions of the organization so far, and how the club has been constructed?
"I've been blown away with the familiar culture that's been built in this team. The players, the staff… Everyone seems to be pulling in the same direction.
"You might expect that with a new organization because things haven't had a chance to go sour. It's been so overwhelmingly positive.
"This is actually a more personal job than anything else I've ever had. I've covered World Cups on occasion, the Copa América, the [Copa] Libertadores, Africa Cup of Nations and major tournaments with some of the biggest stars.
"I feel blessed to have worked all of these years in all of these tournaments but there's something about this [being] my hometown club. I have two small kids. My oldest is three and my youngest is about to be one. They are going to grow up with a top-flight team in their backyard, just like I did with the Dolphins, Marlins, and Heat when it came to American sports.
"In terms of how the team is constructed, it's not Paul McDonough's first rodeo in a sense. He built the team in Orlando when they transformed into Major League Soccer. He built the team in Atlanta [United] that went on to win and basically became the most popular team in the league essentially.
"Now he's doing the same in Miami with his approach. Basically, the entire team was constructed before they settled. [They] figured out which manager was going to manage this team. Diego Alonso came in relatively late and I've been impressed with him as all the players rave about him.
---
You also cover Barcelona, and this past summer the club decided to stick with Ernesto Valverde. His time was short-lived, though, and was fired mid-season. What were your thoughts on the situation and do you think they made the right move at the right time to let him go?
"Nothing about the way that they let him go felt right. Not the timing, not the way it leaked and not the sort of public search that they had for a manager. [They] eventually settled on a guy who I love but clearly wasn't their number one option.
"The whole thing kind of had a sad ending for a manager, who I think as time goes, will be remembered more fondly than he is right now by Barcelona fans. Especially with the obligation of winning La Liga.
"I think sometimes fans, especially of the giant clubs Barcelona and Real Madrid, take for granted what it takes to win and continue to win.
"Especially coming off of seasons in which Madrid were dominating the Champions League — three in a row — is something incredibly monumental to have. Valverde, in his two full seasons, wins two La Liga titles and gets them back into the Champions League semi-final.
"This narrative about the style of Barcelona, it's real. Barcelona fans demand to be entertained and I'm on-board with that. I think mega-clubs that can outspend anyone else and can attract the biggest players have the obligation, in my mind, not just to win, but to entertain. Why have the image of a super-club if you're not going to put on a show?
"I think Valverde, overall, his spell at Barcelona was good to pretty good, not exceptional, but the way that he was treated is the part that really stands out to me. Had they let him go after that second season, I don't think many would have minded too much."
---
The club decided to appoint Quique Setién as Barcelona's new manager. What are your thoughts in his short time with the club and can we see Setien next year with Barcelona?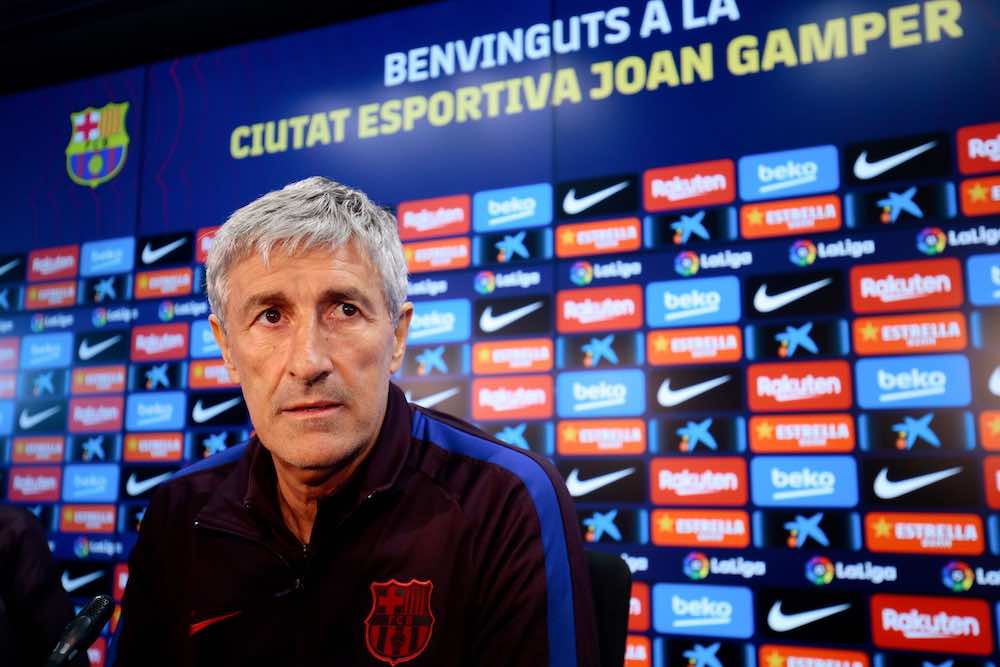 "I like [Quique] Setién more than some of the other options that were talked about. I like the guys who want to dominate. The managers whose philosophy is we will have the ball and we want to take the game to you. A lot of people remember Setién's Betis, where it started off really well and it ended up not so well. That lack of diversity and the approach to the game made the Betis fans sort of tired of his style.
"What really stood out to me about Setién was his days in Las Palmas. That was a team that had just been promoted to La Liga, after more than a decade bouncing around [from] the second and third divisions of Spain. They make it back thirteen years later, eight rounds [into the season] and they are second, bottom of the table with just one win.
"They hire Setién who had never managed in the first division. His best experience was with Lugo in the Segunda division, which was a team that played very attractive football. So, Setién takes over Las Palmas, and comfortably finishes mid-table, with a team that was mostly made of local guys from Las Palmas and had no real big names.
"Not only did they finish in a good spot, and were comfortably away from a relegation spot, they did it with aesthetically pleasing, attack-minded and beautiful soccer. I actually hope that it works for Setién, because his teams are wildly entertaining. I want to see teams that not only win, but also entertain."
---
Will we see Lionel Messi finish his career with Barcelona or do you think he leaves for another club in the near future?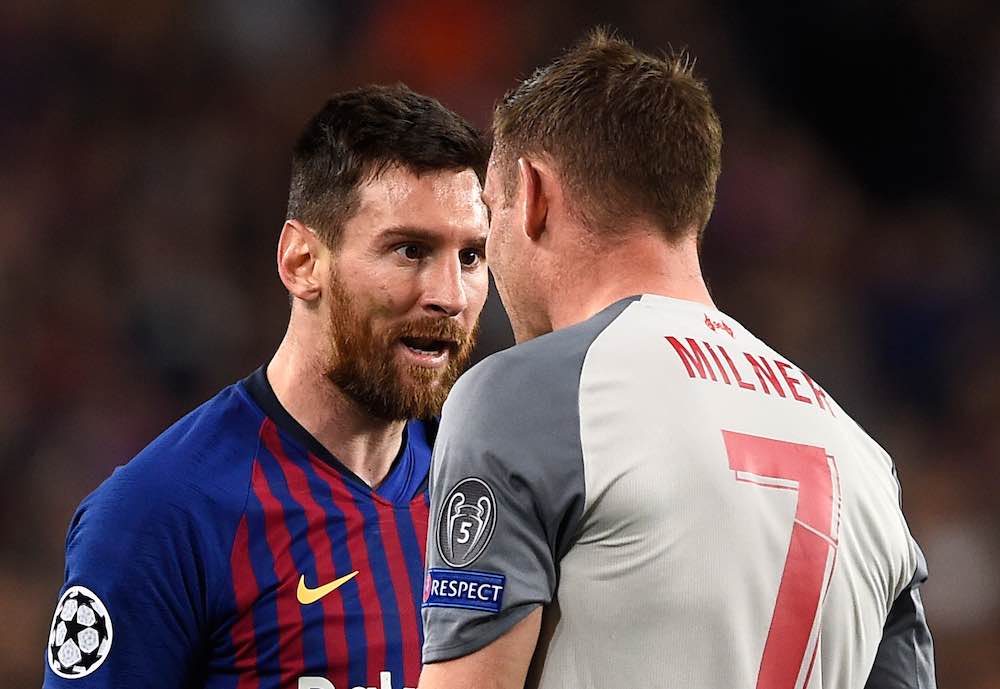 "I'd like to see Messi close out his career at Barcelona because he's been there essentially since he's been a young boy.
"Those one club man stories are really special. When you think about Francesco Totti, they're so rare these days especially for a player of that quality to stay at one club for his entire career.
"I would like to see Messi's story sort of finish in Barcelona but to be honest, this conversation makes me sad when I think the end of Messi's career.
"Throughout his career, he's always talked about potentially finishing off at Newell's Old Boys which was his boyhood club. It's a really story-rich club back in Argentina [and] that wouldn't surprise me.
"For now, because of Messi's qualities, I actually think we're going to see him play at an extremely high level for a long time because he could sort of change his game.
"He's become a better passer [and] he's developed as, arguably, the best free-kick taker I've ever seen later on in his career, to make up for places where he might not have the same acceleration or the same energy.
"I think the sort of evolution of Messi is going to continue such that he might be, over the next couple of years, the best central midfielder on the planet."
---
Lautaro Martinez has been linked to Barcelona for a long time. Could you see Martinez as the type of profile that could really fit well with Barcelona and become that perfect long-term replacement for Luis Suarez?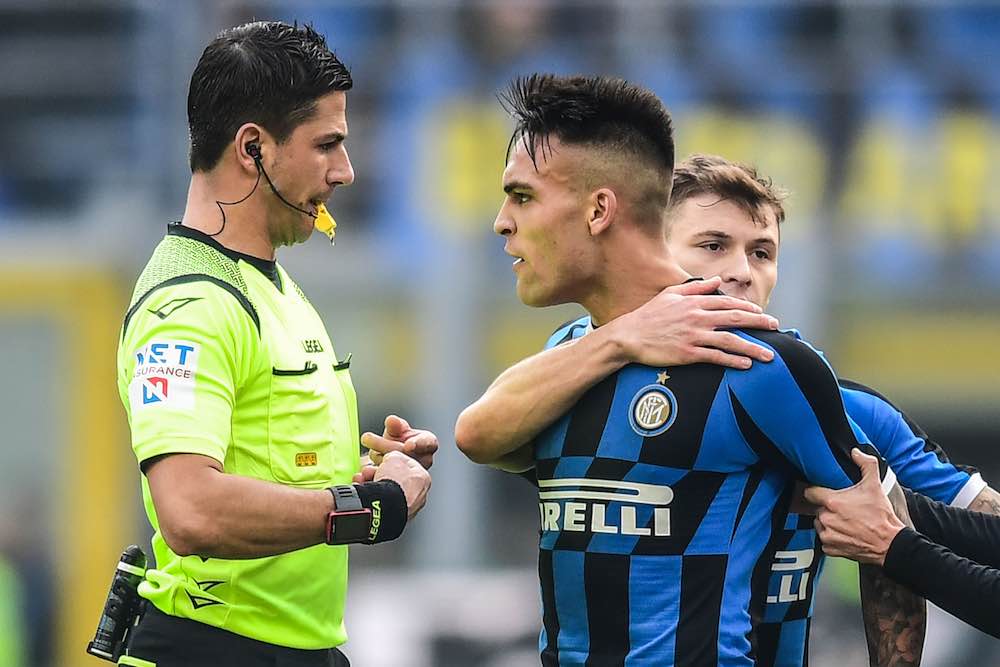 "We're talking about a player who at 22 is still very new to European football but has really taken Serie A by storm and has really impressed beyond just the goals. Especially when we saw how well and quickly he clicked on the Argentine National team, it was really impressive to watch Lautaro.
"It would be kind of heartbreaking for Inter to lose him this early into his Inter spell but might just be sort of the reality of football when La Liga's Barcelona and Real Madrid coming knocking. It's almost too good to refuse for teams.
"Can Lautaro succeed at Barcelona? He'd be surrounded by some of the best players in the game. He has the talent to be a superstar. The question when you make that sort of move is always the mentality of the player and if that's right then yes, he could absolutely be a superstar in La Liga."