Thomas Nef spoke to Suwon Bluewings' Canadian centre-back Doneil Henry exclusively for WFi. They discussed the emergence of Canadian footballers abroad, the difference between MLS and the K-League, and the growth of the game in Canada.
---
The K-League was one of the first leagues to resume after lockdown, and it received great viewership. Did you and your teammates at Suwon feel any different having more eyes on you for a couple of games?
"I think at that point knowing we were the first league starting, we were all just excited. It was definitely brought to our attention that it would probably be world streamed and it was on youtube and whatnot. But no, I don't think that really played a factor knowing that there were no fans in the stadium kinda put each one of our minds at ease."
---
In terms of the quality of play, how do MLS and the K-League differ?
"Both leagues are definitely very competitive with the same build type of players. The main difference is probably the designated players the MLS brings. It's an attractive league.
"The K-League definitely has very technical players, fast players, very direct play. Definitely a league that is attractive and one I like very much."
---
You played for both Vancouver Whitecaps and Toronto FC, can you pick a favourite moment for both?
"My favourite moment for Toronto FC would definitely be the day I signed and the day I scored the 3-2 winner against Columbus Crew, our rivalry team.
"For Vancouver, probably signing for the club and being able to get fit and healthy. Getting back to playing regular football, and feeling good again."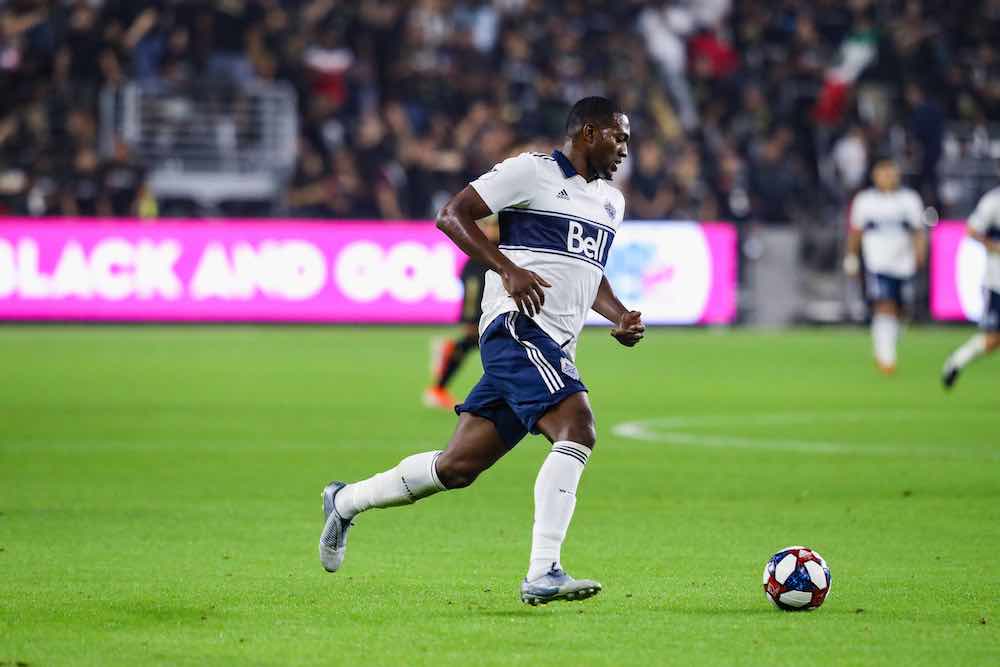 ---
At the age of 27, compared to when you first started your career, what has changed since then with Doneil Henry the person?
"In August, being ten years in professional football since the day I started until now, definitely maturity as a player, and as a person.
"Being less reactive and more of a thinker of the game. More of a student. Not always thinking I am right. Being humble a few times.
"Being in Europe and seeing what it's really like and what it takes on a daily basis definitely changed my perspective. I still carry the same morals of life in how I grew up, and can definitely see that's how I play."
---
The centre-back position is a weak position for the national team. How do you address that in the short term?
"The centre-back spot is not a weak spot in the national team."
---
Compared with other national teams in Concacaf where would you place Canada right now?
"Talking about the teams in Concacaf, I think we're top 3 [but] it's not for me to say. It's for us to perform and continue to show why we should be there."
---
The group of players seems to believe that qualification for Qatar 2022 is possible. What is the overall mindset as far as the expectations to make history?
"When we talk about qualifications for 2022 and the possibility, I think everyone is on board. We do have a vision and a belief in getting there.
"Even during this time where we have a world pandemic, we're still focused on doing what we need to do trying to get better as a team.
"Collectively we've been very proactive during this time with a lot of stuff. You can say that we haven't skipped a beat, We still know what we need to get better at and know what we need to do. We just want to implement all of that into our game when the time comes."
---
Club football is very different to international football. An international break only lasts eight days. What goes into preparation in the field but off the field as well.
"Club football and international football are completely different in terms of the time you get to spend with players that you represent your nation with.
"I think the most important thing when you go into the national team break is recovery and tactics. We only have a little time to recover and understand the game plan and who we're playing against. With the work rate and the grit, national team football is definitely harder."
---
What does Canada need to do in order to export more players abroad?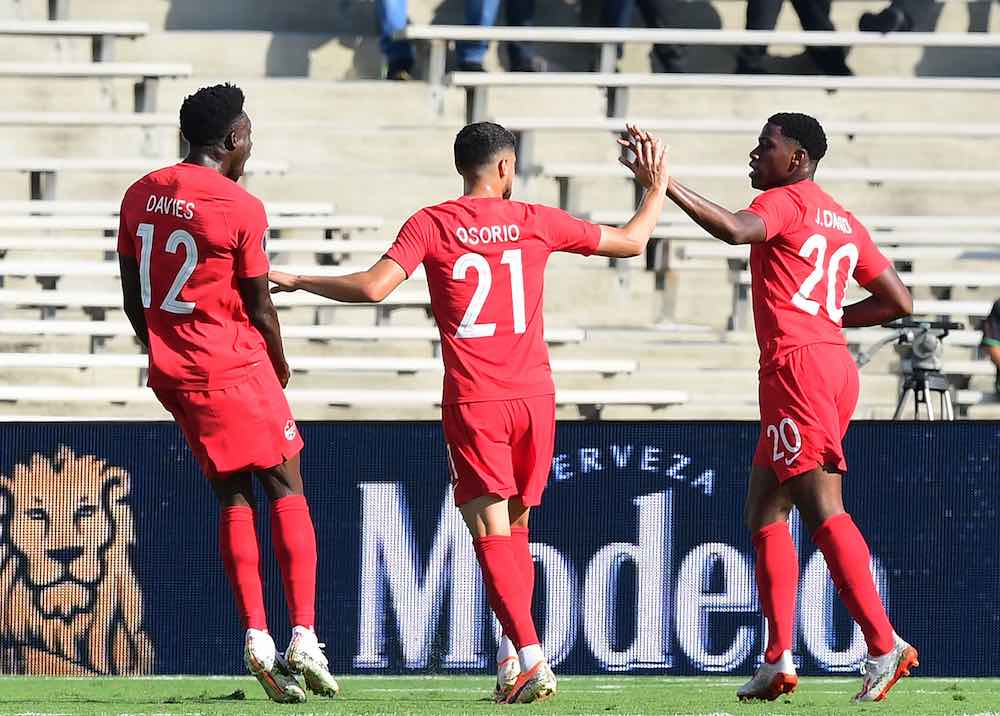 "It's difficult. what makes it better is that we have our own league so we have more players who can display their talents. I think that's what it makes it more attractive for Canadian footballers.
"We do have amazing players. MLS helps, and the few professional teams before — Vancouver, Toronto, Montreal.
"But now we have our own league it's a broader base where Canadians can showcase what they can do, potentially on a world stage and other countries.
"It's been good that our national team is doing better too and we have bright players like Alphonso Davies, Jonathan David, and Liam Millar.
"Those type of players who are doing really well give are helping give other young Canadian players an opportunity to play abroad."
---
Have you seen anything from the Canadian Premier League since it launched, and if so, what have been your first impressions?
"I grew up playing with a lot of the guys. And the league, I won't say I watch it too much, but I've played against the Calgary team [which is] well run.
"I played with a few of the boys even at my time at West Ham. It's an attractive league. I think it's really important for a young player's development that they can go and play 20-30 games. Starting their professional careers I think those games are important, even get some of the young TFC, Vancouver, and Montreal players on loan so they can play 20-30 games.
"It's very important to play games at this time. I'm happy that it finally started. I think it's a big move for Canada."