James Rowe spoke to Whitby Town's Lee Bullock for WFi. They discussed his playing career and move into management, as well as moving from professional to part-time football.
---
You are currently assistant and general manager at Whitby Town FC. How are you enjoying your roles there and how would you describe the club?
"Yes I am the assistant manager and I have just been appointed general manager as well. When I first joined the club as a player, I joined a semi-professional club having been a professional all my life, and I joined the club to play my last few years at the highest level I could.
"Once you get involved in Whitby Town, you realize what goes on behind the scenes. The club have a fan base of around 500 and you tend to get to know them all, meet all the volunteers at the club, and see all the hard work that goes into the club.
"It is something that I have been grabbed by in the last six years and it is brilliant. We play at a good level of football and an unbelievable commitment from the lads. They all work full-time jobs and they are expected to train Tuesday and Thursday night and then travel half the country on the Saturday to play games, and then return to work.
"They are still hit with the pressures that a professional footballer, in terms of being expected to win and perform well in matches."
---
You played one season for Cardiff City. How do you look back on your time at the club and do you have any highlights or special memories? "
"I moved from the bottom of League Two to a Championship club who had hopes of getting into the Premier League. I found myself jostling with internationals and top players for first-team places. Cardiff City are a big club with a massive passionate fan base and it was unbelievable and just part of football at the time.
"I had done well at York City and managed to get a move in the hope of cracking on in my career and when I look back the levels were massive. I was only at the club a season and a half and I could have stayed longer but I would have only been a bit-part player.
"I was not fast enough nor consistently good enough to stick at that level for the majority of the time. I came on as a substitute and chipped in with few decent goals that I will always cherish because not many players have done it.
"I got to play in some great stadiums against some top Championship teams such as Sunderland, Wolverhampton Wanderers, West Ham United, and Leeds United, and the best bit was to play and train alongside some really good players every day.
"The highlight of my time was I scored on my debut at Ninian Park against Reading at the end of the stadium were the fans used to stand were really vocal. I came on as a substitute at half-time and five minutes later I remember a ball dropped on the edge of the box and just hit it. It was always nice to score a couple of winners and just to be involved in such an environment was excellent."
---
You played three seasons for Hartlepool United. How do you look back on your time at the club and do you have any special memories or highlights?
"My first season upon signing from Cardiff City was a disaster. We got relegated and I played poorly I also did not settle in the team. So it just did not happen for me at all in my first season at the club.
"Then Danny Wilson came in when we were in League Two and he transformed the team and the environment. We had a really good season we had a spell where we were almost unbeatable and we also broke club records on the way to getting promoted. I remember the open-top bus parade was something special.
"Going on to play in League One we went on to add better players and there was more competition for places and I did not get as much game time as I wanted so I went out on loan as you do and then eventually left the club to go and play for Bradford City.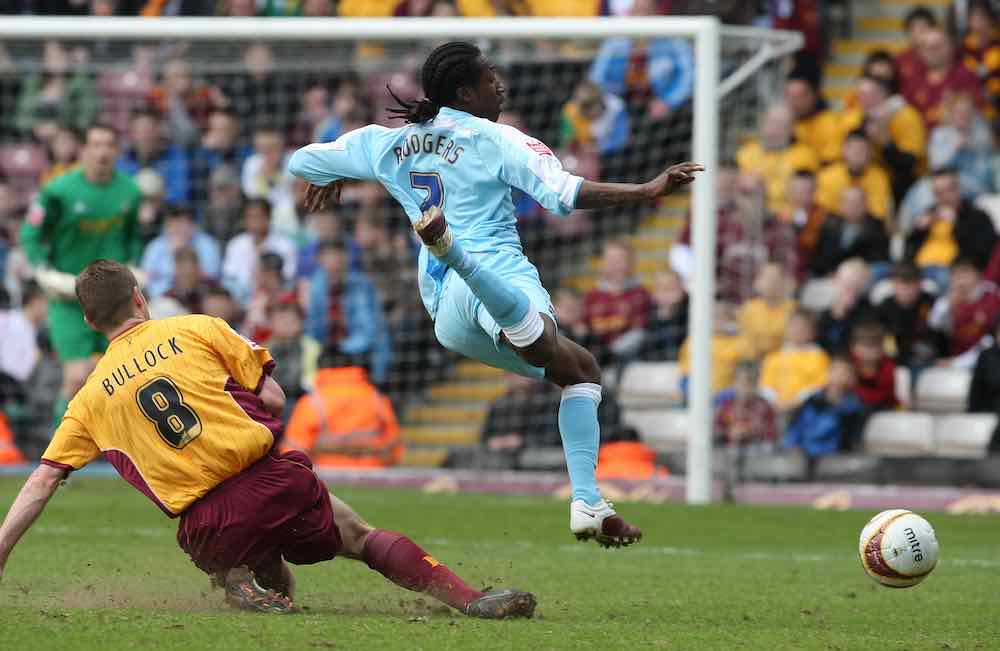 "Since I left Hartlepool I have returned to the club as a youth team coach in the academy and I also worked at Hartlepool sixth form colleague as a football coach so I still have a lot of time for Hartlepool United. They are a good honest, solid club with a really excellent fan base."
---
You accrued a lot of experience at different levels of English football. Could you say who were among the best players you played alongside during your playing career?
"When I was at Cardiff City I was a central midfielder so there are two that stand out straight away. Two Irish lads. The first is Graham Kavanagh and he was unbelievable to play alongside. A very good player who would make things very easy. He helped me through games.
"Another player that stands out is Willie Boland who I played with a Hartlepool United. He was an out and out winner. At times it was not easy to get on with on the pitch because he had such high standards of demand but he had everything you could want in a player determined to win a football match.
"I also played with defensively good players like Danny Gabbidon and James Collins. In terms of strikers Robert Earnshaw would score goals for fun he did northing but score goals during my time at Cardiff City. We also had Joe Ledley coming through at the time and you knew he was going to be a good player.
"I remember we got Junichi Inamoto on loan from West Bromwich Albion. He was a talented player and the things that he could do on the ball were unbelievable. It was just crazy and he was also incredibly famous from a strange point of view. People from his country of Japan would come to Cardiff City games used to follow him around everywhere which was strange. It was like a David Beckham scenario."
---
I can imagine in your position as midfielder that you played against many difficult opponents. Could you say who were the opponents that stood out for you in terms of talent and ability?
"Yes , in competitive games I remember playing away against Millwall and I had a job of man-marking Tim Cahill. He had so much and energy and the miles that he put in that night made it a real tough night.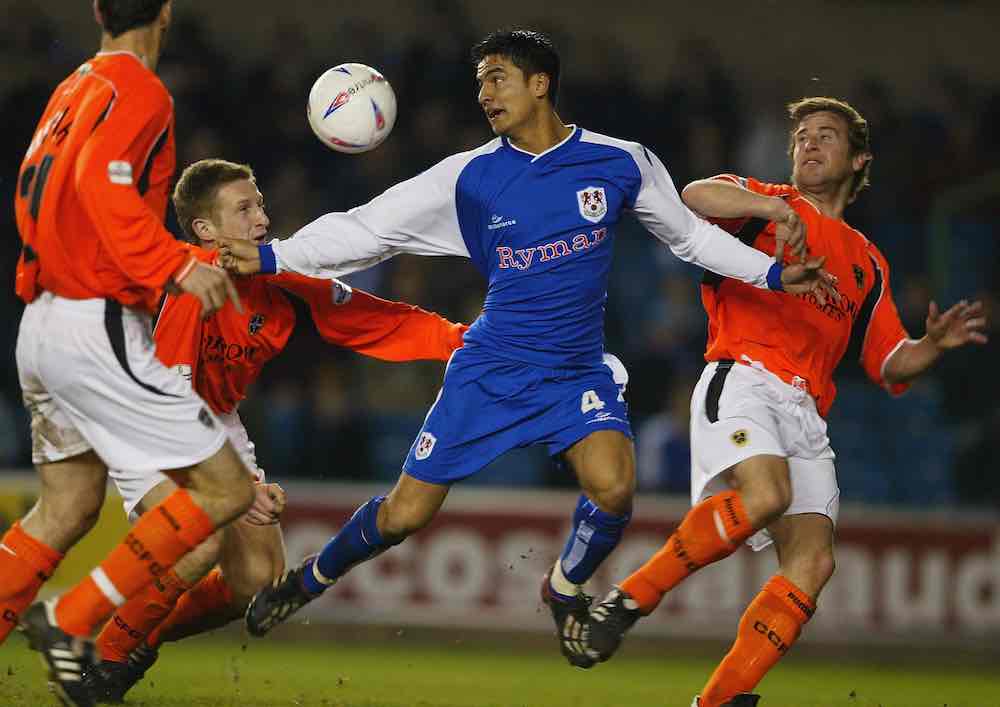 "I played against Tommy Miller of Ipswich Town when they were a really good Championship team and he was so talented in keeping the ball and making successful passes.
"I remember a non-competitive game I played many years ago against a Manchester United eleven for York City and their midfield that night was David Beckham, Paul Scholes, Roy Keane and Ryan Giggs.
"I think they had only been training a week and they were in second gear but we just could not get near any of them in terms of their levels and it just made us realize that we were a million miles off the level of the top players."
---
Finally, Lee, you already mentioned Danny Wilson. could you say who were the coaches and managers who meant a lot to you and played a key role in your development during your time as a professional footballer?
"I believe the best spell of football was at the start of my career at York City. My six years at Bradford City were very important to me and I played under Stuart McCall who just gave me so much confidence and I played some really good football under him.
"Peter Taylor also arrived at Bradford City. He was an ex-England manager who gave David Beckham the captain's armband and suddenly an ex-England manager and ex-Premier League manager was at Bradford City and he made me captain.
"He was a very strict and authoritative manager and very much old school but if you did what he wanted and you worked hard for him it got results. I really enjoyed playing under him. Sometimes we would have a difference of opinion. In some games I thought I had done well and he would tell me that I was terrible but I think some of my best football under him and I really liked the way he played the game.
"I loved my six years at Bradford City they are a great club and I have very happy memories of my time there."