By Raj Das.
The shirts of certain football clubs can weigh heavy. The pressure for a player to justify their inclusion in the squad, often after a large transfer fee paid to acquire their services, can have a detrimental effect on their overall performance on the pitch.
To play for elite clubs, players must possess elite mental skills as well. It is not just about the football but how players deal with pressure, that often proves to be the key to their success at top European clubs. Some managers such as Sir Alex Ferguson call this the "top-dog" mentality.
However, viewers often do not understand the difference between constructive and destructive criticism, and the psychological ramifications that the latter can have on an athlete.
This is primarily because football today is, and has been since 1992, a televisual, entertainment product where players are the merchandise.
Corporate Football
With the rechristening of the European Cup into its new avatar, the UEFA Champions League, and the formation of the Premier League, more and more money is being poured into the game but the tolerance levels of club owners, fans and managers are declining with each passing year.
What goes on psychologically hardly matters to the average football fan. Expectations are at an all-time high and there is no place to hide.
Welcome to the world of corporate football. Here, nobody is prepared to cut some slack.
Caught between this maelstrom of expectations and despair, players often seek alternative realities in the form of social media and videogames to cope with reality, and sometimes with life itself.
The Catharsis of Philippe Coutinho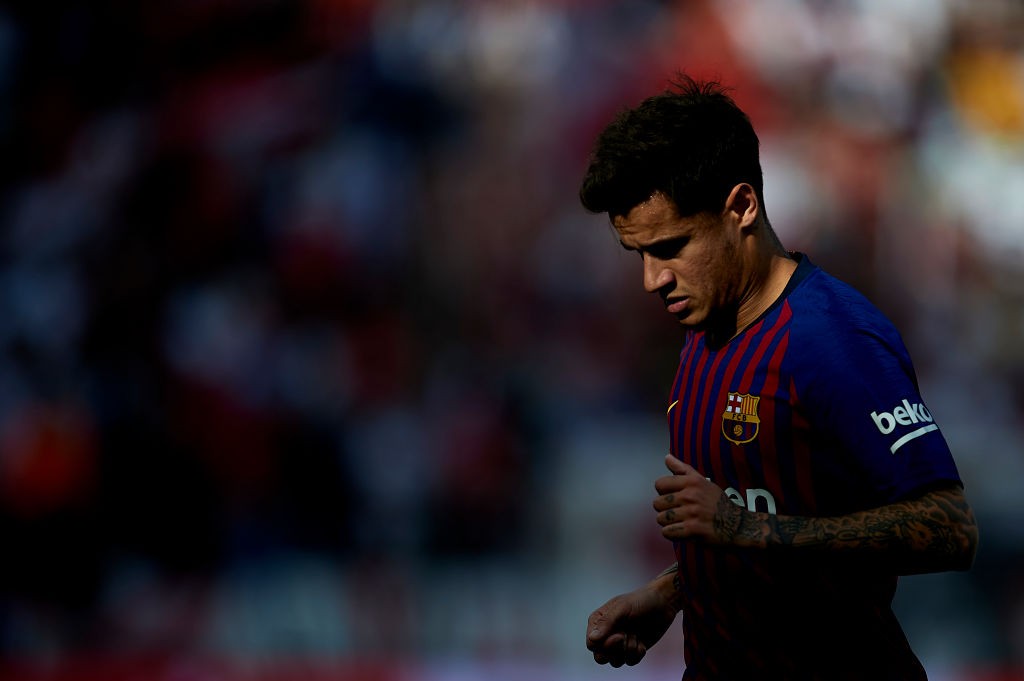 Expectations do not always come with a hefty price tag. Sometimes, players are expected to fill in the boots of an important club player.
It was certainly a combination of both for Philippe Coutinho.
During his 2018 transfer from Liverpool, the then 26-year-old Brazilian not only had to justify his mammoth £142m transfer-fee, but he was also expected to fill in the void left behind by the irreplaceable Neymar.
It is, therefore, no wonder Coutinho's stay at the Camp Nou was rife with trouble.
After scoring a stunner against Manchester United in Barcelona's 3-0 win at the 2018/19 Champions League, he celebrated by putting his fingers in his ears. With his eyes closed, as if to meditate, he stood there, purging the negative emotions away from his system.
It was a cathartic move; a near Sophoclean attempt to escape into a different mindscape; from the drama surrounding him at the Nou Camp. Aeschylus too may have stirred in his grave, mad at not being able to witness the drama from under his cold sod.
How social media affects players
After the game, Coutinho took to Instagram, uploading a photo of his celebration with the following words:
"We should never listen to people who will demotivate us because their speeches only deviate us from the real focus we should take."
It was a move that spoke volumes of the anguish, agony, and misery a top-flight celebrity footballer faces when world media deems him overpriced and overrated.
This anguish is created first by the fans on social media, and later the big media houses pick up the trail.
This creates a chain of negative narratives — narratives so powerful that often the said player struggles to eschew from its clutches for years to come.
Over time, these negative attitudes become so palpable that such players have to leave the club in a bid to start afresh in a new environment. Even the change of homes and the sight of a different dressing room can have a positive impact on the player.
Luke Ayling and the Twitter Backlash
Today it is easier than ever for fans to vent their frustration on platforms such as Twitter, Facebook and Instagram.
Luke Ayling of Leeds United has shared how he, and football players by extension, feel when criticised on social media.
In the television series Take Us Home, the Leeds defender ruminated on how he felt after receiving abuse on Twitter after their 3-1 defeat to Norwich City:
"People always say that we have got thick skin, but it doesn't mean that we're not getting hurt by it, or listening to it, because we do read things. And then it does hurt you when people say, 'Oh, he's crap, get him out.'"
His partner chipped in with the most important words: "At the end of the day, it's football and he's a human."
Paddy Kenny and QPR Fans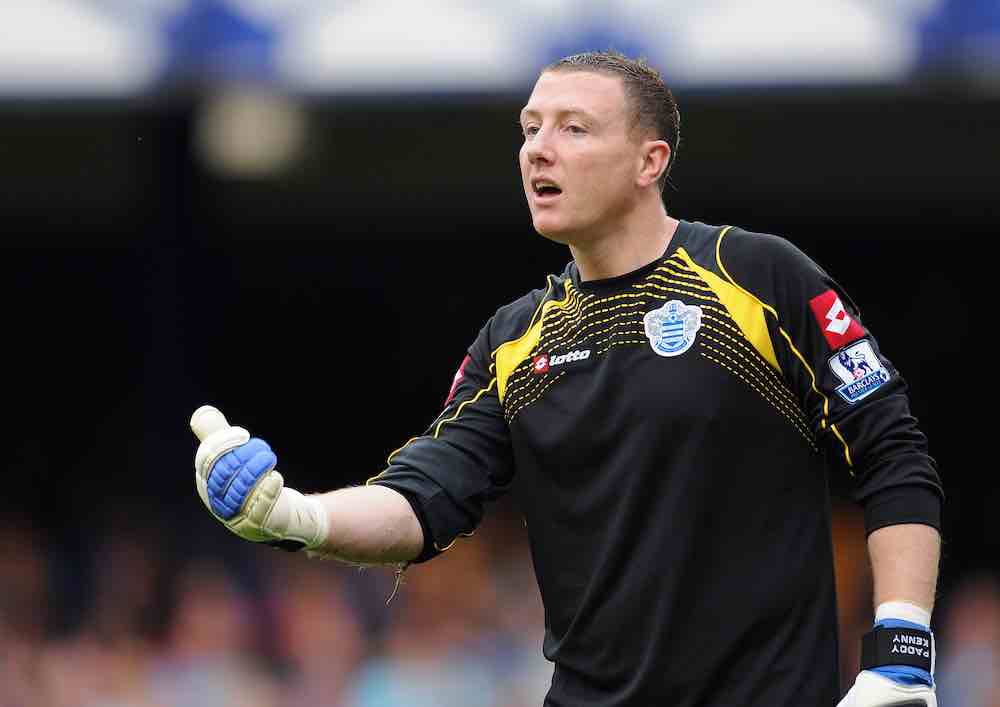 Abuse is not restricted to footballers alone. Often their families and children are also targeted. Abuse of this nature compels players to make rash remarks, comments that they later regret making in hindsight.
Paddy Kenny, the now-retired goalkeeper who saw the other side of 'Aguerooo', received such abuse from QPR fans after leaving the London club. It is a shame that Kenny's performance that night in Manchester is never quite appreciated. Battling relegation at the start of the game, his outstanding saves threatened to deny the Cityzens their first league title in 44 years.
Although QPR were saved, Kenny's relationship with the QPR hierarchy suffered. He later made acrimonious remarks on Twitter about the London club after his 2012 move to Leeds United.
However, in a series of Tweets in May 2020, the 42-year-old clarified that he "tweeted it out of anger after some fans were slagging [his] kids off with some horrible comments." He also apologised.
Kenny's book The Gloves are Off, set for a November 2020 release, is sure to reveal more details.
Loris Karius and Schadenfreude
After his two high-profile mistakes in the 2017-18 Champions League final against Real Madrid, Liverpool goalkeeper Loris Karius received a deluge of hate.
Fans not only abused him on Twitter, but the German's Wikipedia page was also randomly edited to 'troll', criticise and abuse him. Some lines were added or modified to poke fun, while others already proclaimed his death.
Some even suggested that Karius had transferred himself to Real Madrid before passing the ball to Karim Benzema. Others said he was a fan of Everton, Liverpool's Merseyside rivals.
Such criticism is inevitable when mistakes are made in a European final, with the whole world watching. But that only inflicts more pain and mental agony.
The German called out the schadenfreude of his haters with the following message on Instagram:
"To those who take joy in seeing other people fail or suffer, I feel for you. Whatever it is thats [sic] happening in your life to hold this much anger and hate, I pray that it passes and good things come to you"
The Reds quickly loaned him out to Beşiktaş. No top European club seems to want him now.
Mental Health and Football Pundits
More recently, footballers have increasingly sought psychological help to deal with the massive weight of expectations, criticism and abuse.
In a May 2019 BBC article, it was reported that:
"Since January, 355 professionals have accessed therapy – the highest number ever recorded by the end of a season. The figure for the whole of 2018 was 438, having risen from 160 in 2016."
Inevitably, like in any other profession, some players cope better psychologically than others. Yet, footballers are the most scrutinised professionals in the world. Every move of theirs is analysed to the minutest detail by 'experts'.
Some pundits, like Roy Keane, quickly become 'sick to death' with certain goalkeepers and want to throttle them. Such destructive criticism, far from being productive, only deals more damage to a player's morale.
More recently, Chelsea's Kepa Arrizabalaga has had a dip in form after breaking up with his girlfriend in February.
Such instances show us that elite footballers often show a greater capacity of mental strength than we give them credit for.
Andre Gomes and his Camp Nou Nightmare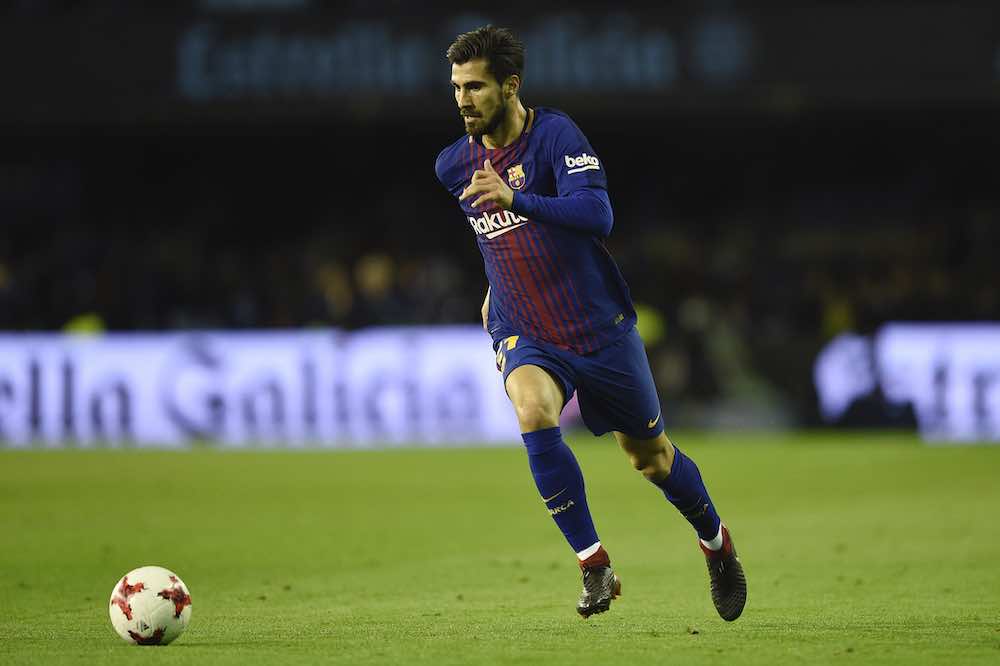 Sometimes, criticism can kill a player's love for the sport.
Portuguese player Andre Gomes is a good example. A move to Barcelona almost threatened to ruin the ex-Valencia player's career. In three seasons at the Camp Nou, he made just 46 appearances, most of which came as a substitute.
He was a much-maligned figure in Catalonia, struggling to adapt to Barcelona's style of play and getting booed by his own fans. He was always under pressure to prove himself. He did not feel good on the pitch, nor enjoyed playing.
For Gomes, things were more difficult because he is an introverted figure. He reflected on his two years in Spain with the following words:
"I'm the kind of person who doesn't want to talk. When I go home and we have lost or I didn't play well, I don't talk for two or three days. It was hard for me… playing football, you have pressure"
Players lose their love for the sport due to bad experiences. His time at Barcelona was so horrible that, after moving to Everton, Gomes had to seek psychological help to get his love back for football.
Footballers & Journalists Are Very Alike
Football is one of the most lucrative sports in the world. Players are paid astronomical sums of money for their services, and all looks glamorous from the outside.
Yet, footballers do not have as easy a life as it seems on the surface. Yes, they are wealthy people but that does not make them any less human. In reality, they are the most vulnerable to criticism.
We must start treating football players simply as professionals trying to do their jobs as best as possible. Their task is similar to a media person's because every move of theirs is judged.
A journalist can have his credential questioned for having a typo in his report. Similarly, television reporters and commentators can receive great criticism for even a minor factual slip-up. Footballers and journalists are more alike than we realise.
Unless we change our general approach, more and more players will end up on anti-depressants.