James Rowe spoke to Shelbourne FC manager Ian Morris for WFi. They discussed his move into management, his time in England with Torquay and Northampton, and the coaches who have played a role in his development.
---
You became manager of Shelbourne FC in 2019. How are you enjoying football management and what would you describe as the challenges of managing a club such as Shelbourne?
"I am really enjoying my time managing Shelbourne FC. You are never left wanting for anything to do. You are constantly tested for something to do as regards to the club whether that be training, looking after your players and your staff or dealing with any personal problems.
"A little bit of a rollercoaster with every phone call you get, really, and that often presents a new challenge, but it is something that I enjoy being tested and finding solutions. For myself, I believe that Shelbourne FC is a good fit."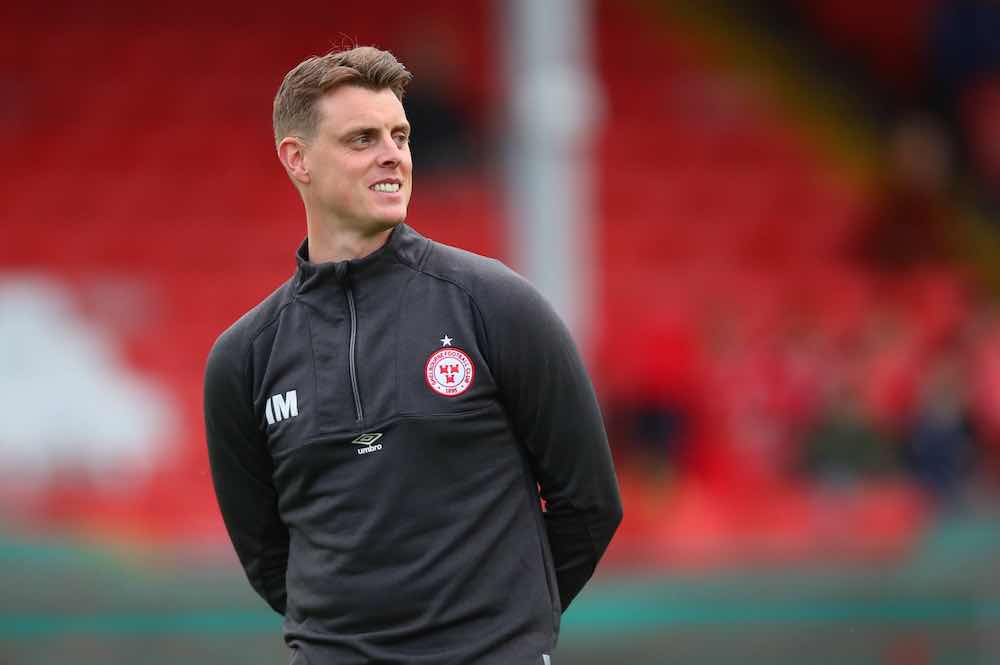 ---
You played two seasons for Torquay United. How do you look back on your time at the club and do you have any special memories or highlights?
"My first daughter was born in Torquay so it is somewhere that I will always remember. We are even planning to bring our daughter back to Torquay in future and show her where she was born. My son was born in Northampton so these places are always going to be close to my heart.
"In terms of football, I absolutely loved my time at Torquay United. It is a fantastic place to live and a beautiful place. I met some really good people there. Martin Ling was the manager at the time and we had some great players too. My time at the club is a period in my career that I will always remember fondly."
---
You mentioned Northampton, where you had a two-year spell. How do you look back on your time at the club and do you have any highlights or special memories?
"Yes, my time at Northampton Town was a mixed bag. I was signed by Aidy Boothroyd and he made me club captain which was a massive honour. We started the season in a poor way which was not great for us and unfortunately he lost his job just before Christmas.
"Chris Wilder and his assistant Alan Knill came in and we did well towards the end of that season and managed to stay up. We came back the next year and the gaffer had made some really good signings and we started getting some great results we even went to Wolves in the FA Cup and won at Molineux.
"After that, playing a game on the Saturday, and going down to play Portsmouth FC at Fratton Park on the Tuesday night, so we had a training session on the Monday and I landed awkwardly and dislocated my kneecap. I had torn everything, which was absolutely horrendous. Chris Wilder even said it was the worst thing he had seen injury-wise, so it was touch and go for me in terms of if I would be able to continue my career and play again.
"It was such a setback, and I also had a wife and two kids so I received excellent support from my family and the club. My career was up in the air and I did not know what was going to happen. I had a great surgeon in Andy Williams from London. He worked at Chelsea FC which showed the calibre of his work.
"After my surgery, I came back to train in the last few weeks of the season which was phenomenal for myself and that gave me the confidence that I could come back and play. Chris Wilder had also offered me a contract extension to stay at the club but I had already made the decision with my wife that I would return to Dublin. So I returned home to Ireland and played for St Patrick's Athletic in Dublin."
---
You have spoken about playing under such managers as Martin Ling, Aidy Boothroyd and Chris Wilder. Did any of those managers give you any advice or encouragement when you decided to enter into football management yourself?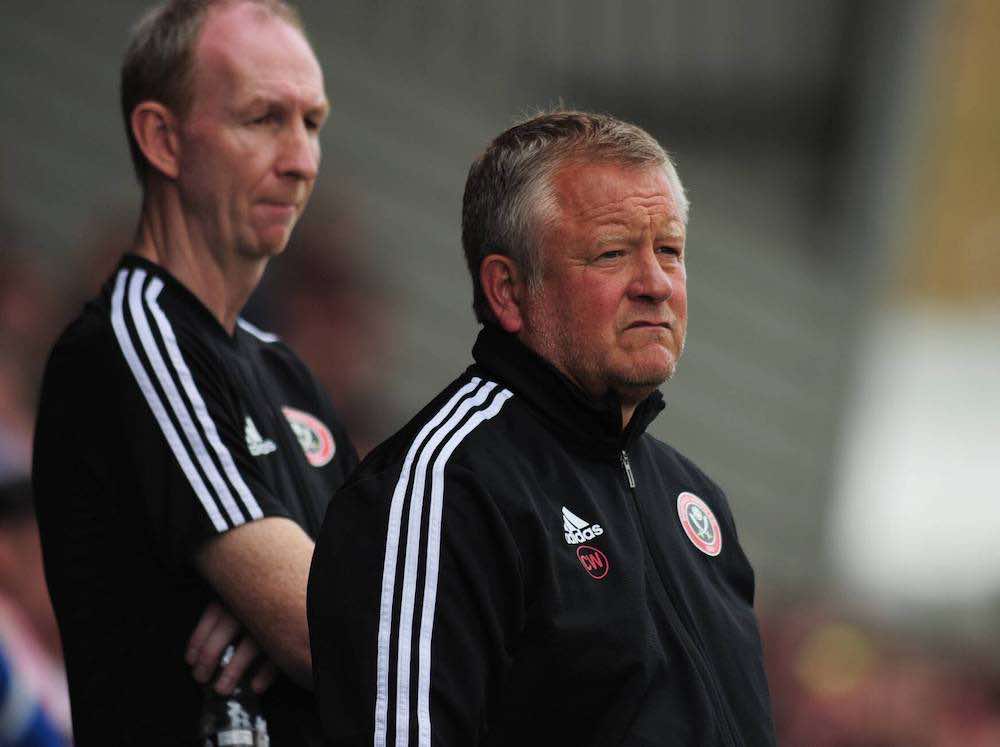 "I spoke to a couple of managers and did a few presentations when studying to obtain my professional licenses. You take little bits from every manager or coach whether it is even a method or a decision that has not worked out for one particular manager.
"Martin Ling was fantastic in terms of players needing to be treated differently, and that maybe a player that has fantastic ability could be treated differently and give them a bit more rope because they can go and win the game on their own, so that was really interesting to see first hand and learn and be able to put it into practice as well.
"Nigel Adkins at Scunthorpe United was also fantastic and really positive. I believe that he is the most positive person I have ever come across in football and he really pushed players to believe in themselves. Aidy Boothroyd had great attention to detail. Brian Kidd, during my time in the youth setup at Leeds United. He had fantastic man-management skills and a great knowledge of the game, too.
"My schoolboy coach at Lourdes Celtic, a man named Paul Duffy. He instilled a good work ethic and preparation in all players at a young age.
"Alan Knill (current assistant to Chris Wilder at Sheffield United) was a really good thinker, and could see the game and help players with their education on the pitch.
"I have been fortunate to have been around so many unbelievable coaches and managers during my career. I also believe that it is important that not only the most successful coaches are recognized. All managers and coaches at different levels can have a lasting impression on you as a player.
---
Finally, Ian, You are still a very young manager. What would you ideally like to achieve in your managerial career?
"I do not think that I have a ceiling for my ambition. First and foremost I have to establish myself in the Premier Division in Ireland.
"I need to do things properly and make sure that I do things right and see where that leads in terms of managing in the UK or even abroad. Those options appeal to me but I don't think you can get there without being successful in the present, and the present is where I am focusing at the moment and being at a club such as Shelbourne FC.
"I look forward to improving areas such as video analysis and match reports, for example, and I want to be successful in the League of Ireland first and there is massive potential at this club, too. You never know what might be on the horizon.
"I have a great relationship with the chairman, Joe Casey, and we sometimes joke that I am one day closer to being sacked as that is the nature of the business we are in, the reality of football management, and the level of job security in the industry, so you can't get too ahead of yourself.
"I am always looking forward to the next way of improving and becoming a better manager, even in terms of people skills and dealing with people, that is also an important part of football. I have a lot to work on in the short term and if I do not get those things right then the long term becomes a little bit irrelevant."