By Dharnish Iqbal.
Enigma, translator, winner, anti-football, Special One.
The mercurial Jose Mourinho has been associated with plenty of monikers, as illustrated by a recent cover of Four Four Two magazine.
NEW ISSUE 🎉 – in shops Friday

It's Jose vs the world! Can the Spurs manager prove he's not past his best?

PLUS ➕ The making of Sadio Mané, @andresiniesta8 answers your questions, the greatest team never to win the Champions League, @benmendy23, @rioferdy5 and more… pic.twitter.com/lZCT4CxHT6

— FourFourTwo (@FourFourTwo) February 3, 2020
Ever since he ran down the pitch at Old Trafford in 2004, and ran into the realms of the highest level of management in Europe, Mourinho has been a constant topic in world football.
He was 41 then, hungry, youthful, and oozing charisma. Fast-forward to 2020, Mourinho is 57, regularly having to deal with accusations of being finished, over, a has-been. An accumulation of harsh words that may be justifiable, but when he galloped down the pitch in 2004, it would be hard to believe many would write him off with such conviction 16 years later.
Mourinho is entering a crucial defining period that may be the most fascinating part of his career so far. Currently at Tottenham Hotspur, never has he been doubted to such a level. The British media once enamoured by him, are now swift to reach the radio shows and the back pages to denounce him as having lost his touch.
Maybe the break was good for Mourinho to reflect on the size of the task ahead and its importance to his own legacy, which he is never shy of reminding the world of.
Before Covid-19 Spurs were falling apart. They hadn't won in six games and had been dumped out of the Champions League and FA Cup.
The loss to RB Leipzig was perhaps the most telling. Having been outclassed by one of Europe's most sought after young coaches, Julian Nagelsmann, it was hard not to see comparisons. Mourinho was up against his former self. A young, charismatic coach earning plaudits, making heads turn, forcing the footballing world to take notice.
In years gone by, Mourinho would relish such a challenge, but Leipzig made Spurs look tame as the north London side exited with the whimper. The manner of the defeat had the pitchforks out for Mourinho. The Champions League was where he made his name, and now it looked like the game had moved on without him.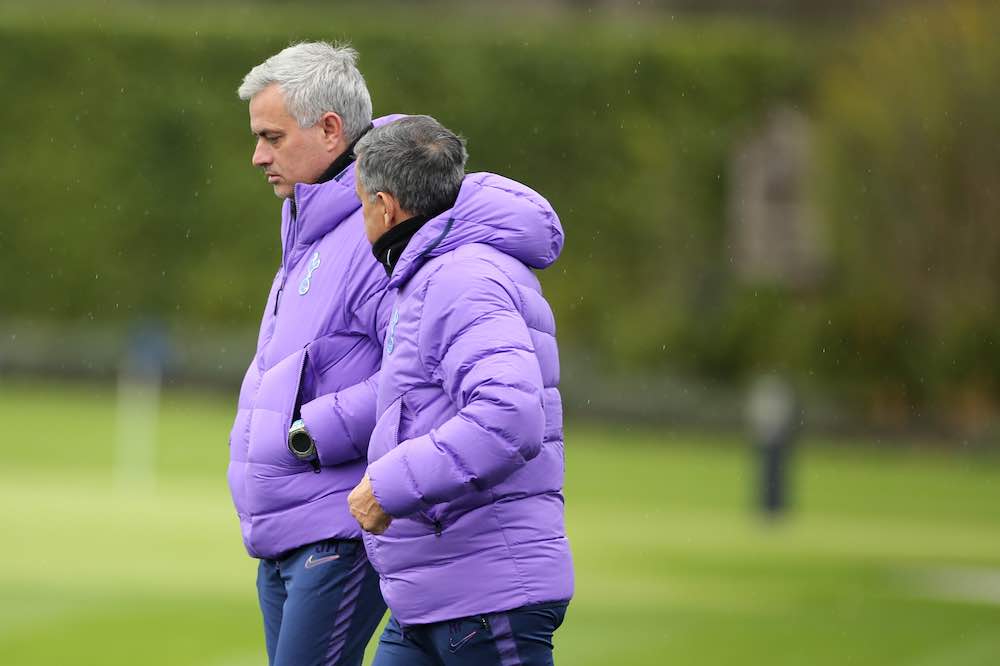 Since the restart of the Premier League, Spurs have had five wins, three draws, and one loss. Winning their last four of six as they seemed to have turned a corner and earned a Europa League spot. But the manner of the victories, in particular against Everton and Arsenal, could be seen as fortuitous. It is clear that the Portuguese has still not stamped an identity on this Tottenham side.
Mourinho has a 47% win rate from 35 games, winning 16, losing 10 and drawing nine. Time is very much on his side and it is way too early to judge his current tenure. What Mourinho doesn't have the luxury of, is blind faith, or even that much breathing room time-wise. The manner in which he has conducted himself at previous clubs has seen his doubters grow.
The ruthless winning coupled with trophies never really decreased, though. He has never had a lower win percentage than 58%, and his last English title is criminally underrated, losing only three times and topping the table since the third game of the season. He also brought honours to Manchester United, as well as their highest finish since Alex Ferguson's retirement.
What became apparent, though, was something about Mourinho's manner that has increased over the years. The whingeing, snarling, and lambasting of players publicly and bluntly became a trademark, resulting in strikingly similar narratives at his three previous clubs.
Tellingly, as the heat tended to increase, Mourinho would increase the grumpy old man schtick, pointing fingers at everyone, dragging them down with him as he petered out. In-fighting and complaints at press conferences became customary, before finally hitting the self destruct button.
Some of these characteristics have already been on show for Spurs during a turbulent 2019/20 campaign. Previously, if there was unrest or unhappiness, Mourinho would use press conferences to take the gaze off the result and provide another stinging quote.
Speaking after Man United crashed out of the Champions League to Sevilla in 2018 he said: "Its not the end of the world. I sit in this chair twice in the Champions League and I knocked out Man United at home." The quotes tend to be him reminding the world of his greatest hits, almost like a film director citing their previous blockbusters to defend a poorly received new release.
It was during the mammoth El Clasico wars where Mourinho really started to become the rabid tyrant. Eye gauging, and accusing Barcelona of favouritism from referees, especially after their Champions League semi-final win against Chelsea in 2009, and even name-dropping UNICEF.
Mourinho implemented his siege mentality with raucousness, but this time it backfired as he had nasty fallings out with Pepe, Sergio Ramos, and Ronaldo. His most notable confrontation from the Madrid year was with Iker Casillas, so much so that he had a major hand in changing the path of the goalkeeper's twilight years.
Real Madrid are already one of the toughest and volatile clubs to manage and Mourinho was at his most irritable, the charismatic one-liners had disappeared and he was launching a war on everyone. It seemed as though Mourinho was never the same again.
Perhaps the depths he had to go, constantly on the attack and encouraging the dark arts to a level never seen before to combat Guardiola's Barcelona, cost him in future jobs. Guardiola mentioned in his book how difficult it was to be up against it, but imagine how exhausting it was to execute from the other side.
He never looked like he was enjoying his time there, and the fanbase inevitably turned on him. Even after a wildly successful La Liga title, playing scintillating counter-attacking football versus one of the greatest teams In history, it seemed to change him forever.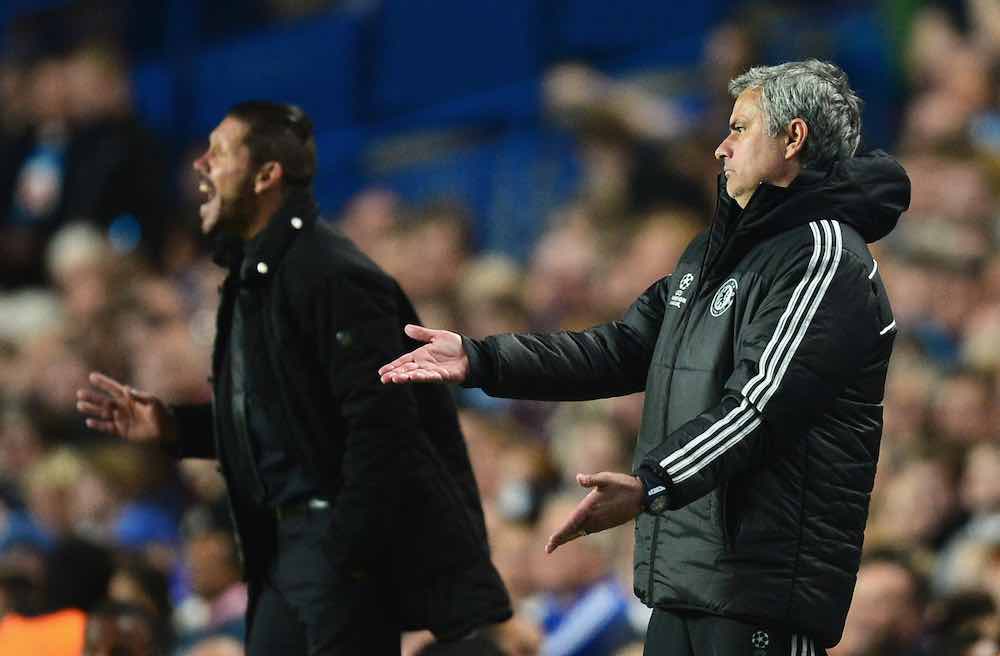 At Chelsea and Man United, whether it be Eva Carneiro, Luke Shaw, or Paul Pogba, there was always a fight to pick despite the success. The constant beratement has replaced the witty charm and brings a dark cloud not enjoyed by people associated with the club.
When Mourinho was unhappy previously, he would mask it with hilarity like when using Waitrose eggs as a metaphor for underinvestment during his first Chelsea spell. A dramatic contrast to him constantly whinging about underinvestment at Man United.
Tottenham fans wouldn't have been surprised when he publicly scathed new signing Tanguy N'dombele for underperforming even so early in his Spurs tenure. Combine this with a quip he made after the loss against Southampton, saying "I was rude to an idiot," after eavesdropping on the opposite benches notes, you could say the show has begun.
This is not for one second meant to be an anti-Mourinho piece, as during the research for it I encountered many of those. What is telling is as soon as there is a bad performance or a loss for Mourinho, he appears to be fair game, and is criticised like no other manager in the league. It is like the British media want him to fail.
Mourinho has time as an asset, and can now call upon a full-strength Spurs team including one of the best strikers in the world in Harry Kane, whom he lost to injury early on in his tenure. The games after the restart have offered valuable game time for Kane to find his groove, which he would not have had the opportunity to do if not for coronavirus. The value of this can not be underestimated in the quick transition to next season.
This Tottenham Hotspur side are very much in transition and there were solid reasons for the sacking of Mauricio Pochettino despite a magnificent Champions League Final Appearance last year. Spurs' league form was deteriorating and there were constant whispers about key players, such as Toby Alderweireld, leaving.
Mourinho has overseen an upturn in the form of Dele Alli. A player who had lost his lustre under Pochettino has now scored five goals since Mourinho's arrival. There are also encouraging signs from Eric Dier, who has had a return to form in 2020. The last four out of five performances were very encouraging, including a brilliant counter-attacking display against Leicester.
Exciting prospects like Giovanni Lo Celso and Steven Bergwijn are still to be honed and worked with in order to find what they can really bring to the team under Mourinho. Spurs do have a leaky defence since Mourinho's arrival, conceding 27, which is surprising considering Mourinho usually prioritises this area of the game, but he is still very much figuring out the best way to play.
Spurs are still clearly lacking the characteristics of a Mourinho side, which is understandable given the short time he has had with them, but the team is clearly more conservative in comparison to the Pochettino days.
Mourinho now has a short space of time in which to further stamp his authority on the team, given that 2020/21 season starts in August.
Mourinho still has a brilliant crop of players that he hasn't fully utilised appropriately. His iconic Inter side was not expected to reach the heights that it did, and there was an expectation they would be Serie A Champions, but not win the treble.
Maybe Mourinho is at his most dangerous when the world is unexpectant, and maybe he can assert his winning ways onto a Tottenham side that has made incredible strides but still have no silverware to show for it.
Perhaps he is the perfect fit for Tottenham. A sparkling, free-flowing team under Pochettino who just fell short on occasion for the biggest prizes.
When the wheels were coming off at Man United, Mourinho launched an astonishing rant of 'respect' at a journalist after losing 3-0 to Pochettino's Tottenham.
After this United still went unbeaten in seven of eight games, winning five, and having momentous comebacks against Newcastle after being two down at half-time and fighting to a draw at Chelsea that they were unlucky not to win.
Even as Mourinho was losing the dressing room, there was still some bite, the feeling as though people should be reverent, remembering his name.
This was recently displayed again when he was asked a testing question of squad selection. He pointed out other managers don't get such questions. Once again, this is a negative of his reputation but a clear sign he has never lost his fight. Perhaps he can bring this fight to Tottenham, and has the perfect project to sink into and propel a set of nearly-men into a battling Premier League force.
You simply cannot talk about the last 15 years of football without mentioning Mourinho. He has enthralled us, amused us, and provided us with moments we will never forget. He is part of a new generation of managers in the 21st century to be ranked among the elite — a pragmatic maverick.
The term Mourinho Masterclass has been coined since he found a way to defeat his rivals when the odds were stacked against him. Since 2004, he's been box office. A character perfect for the dramatic nights of football we love.
It's conceivable that the tide has turned so forcefully on the Special One because we longed to believe that he still has it. That he is capable of rekindling that old spark.
Write Mourinho off at your peril. Regardless of whether it's ugly, he normally finds some form of success. This is the same man who charged around the world's most feared stadiums leaving as a tormenter, providing villain like quotes such as: "It was to clean our blood, my players left blood on the pitch," in reference to ground staff releasing the water sprinklers whilst Inter were still on the pitch in that iconic 10-man win against Barcelona in the Champions League semi-finals.
The quote is a stark contrast to the grumpy Mourinho we are accustomed to today, which is probably what fuels our evergreen fascination with him. We adored what he used to be, and we would love to see that again.
Mourinho's demeanour changed when he went to Spain. Being a manager of a football team has ripple effects, and as a result there are less who believe in him, but he remains a skilled tactician with a promising group of players at Spurs. Whether the wheels will come off again remain to be seen.
Mourinho's career will not be defined by his Tottenham spell but it could either revitalise or confirm its trajectory