By Jerry Mancini.
As Toronto FC hosted the Vancouver Whitecaps on Tuesday evening at BMO field, it was the first time each side had touched the pitch for competitive action since their exit from the Round of 16 of the MLS Is Back Tournament in Orlando last month.
Having suffered a 3-1 defeat at the hands of New York City in their final game in Orlando, this 3-0 victory against their fellow Canadians could be seen as a turnaround performance, and a welcome addition to the win column as the regular season returns proper.
The Whitecaps, on the other hand, didn't have much to be happy about as they looked vulnerable and spent most of the match defending in their own half. Toronto's own defence looked more polished and compact compared to that heavy defeat against NYC.
"It helps when you have the ball as much as we did, that's a starting point," Greg Vanney said after the game, describing the strong defensive display which brought a third clean sheet of the 2020 season.
"I thought, by and large, we stayed pretty disciplined to our shape behind our possessions and behind our attacks, which enabled us to be pretty effective in stopping most of the counter-attacks.
"We had a couple of fouls at good moments in situations that looked like they were going to be dangerous. I thought our attentiveness to some details was far better than it was in Orlando."
Pablo Piatti entered his fifth match with TFC and is starting to find his form with the club. Upon arriving at Toronto, the forward dealt with constant injuries and has struggled to stay healthy. He seems to have put this behind him and looks like the player that TFC had anticipated when they acquired him back in February.
In the first half, the Argentine showed off his skills with a beautiful individual effort. He beat several defenders and released a swift shot to score his first goal in Major League Soccer. He was relentless in attack throughout the match, and made nifty runs down the right side as well as some timely passes.
"I thought he was excellent, Vanney said of Piatti's performance. "The way we used him tonight was a little bit different than we had when we were at MLS Is Back.
"We played the group slightly different and part of that was to get Jozy [Altidore] in the mix. Part of that was to get Pablo into a different role and pause a little bit more in the middle of the field.
"He was excellent, his movement was really good, his timing was good, the speed at which the ball moved all night, he was the key to everything.
"So, it was very easy for guys to set up in the right spots, to build timing on their runs because the ball was being delivered when it needed to be delivered."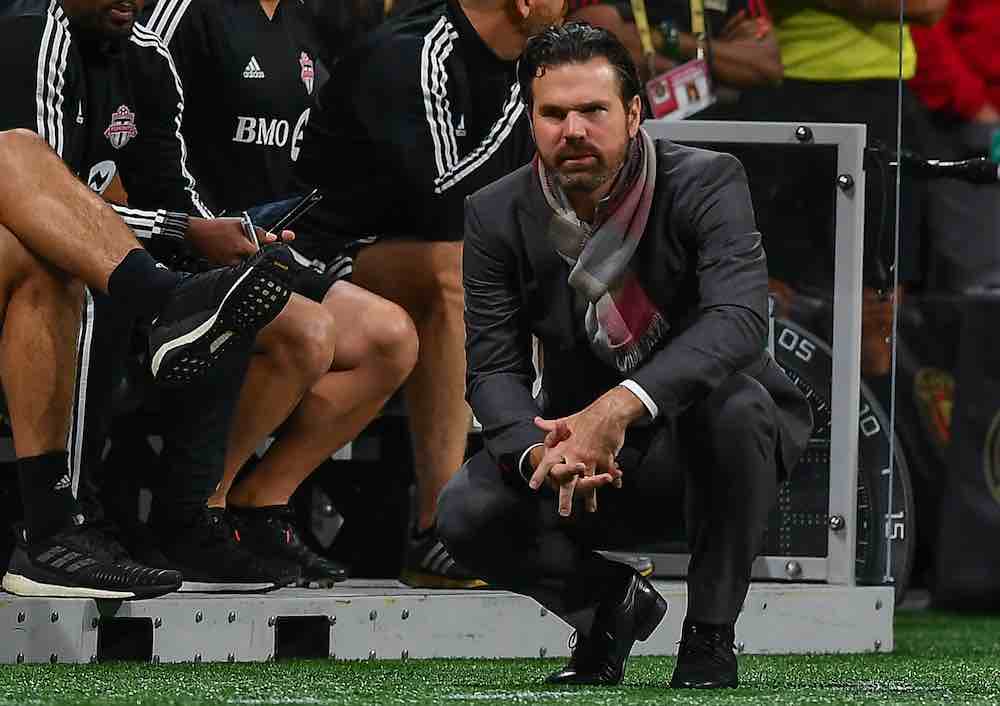 Alejandro Pozuelo had himself a great performance as well, dictating the tempo of the game. Vancouver had a hard time defending against him, especially on the left side, as they were slow to get back to defend and allowed space for him to work with.
Piatti added his second just before the hour mark, and TFC scored a late goal from Nick DeLeon to ensure the win — an encouraging turnaround for the Reds.
Every point is crucial for TFC as these games not only count towards the MLS season standings but also the Canadian Championship, as the Canadian team that finishes with the most points in MLS in the upcoming matches will earn a spot in the finals.